Isaacs second foal has arrived!!!!
---
sire Just Alito Flashback
dam Clouts Double vision
sorrel overo filly
born may 23/10 5:30 am
1 blue eye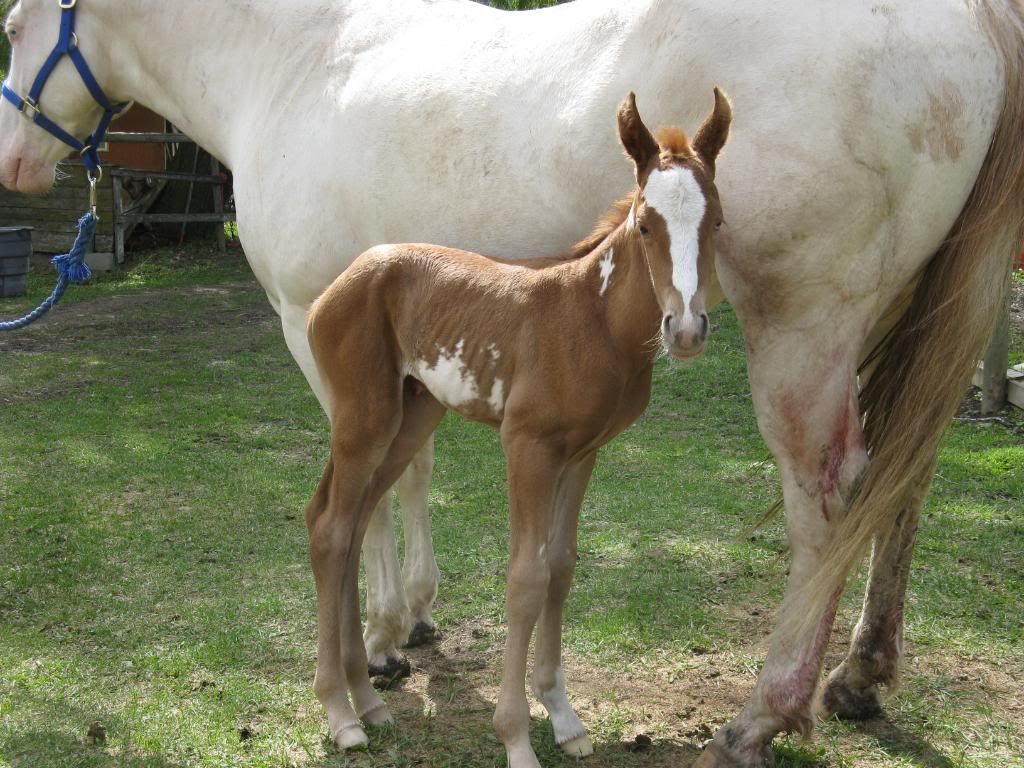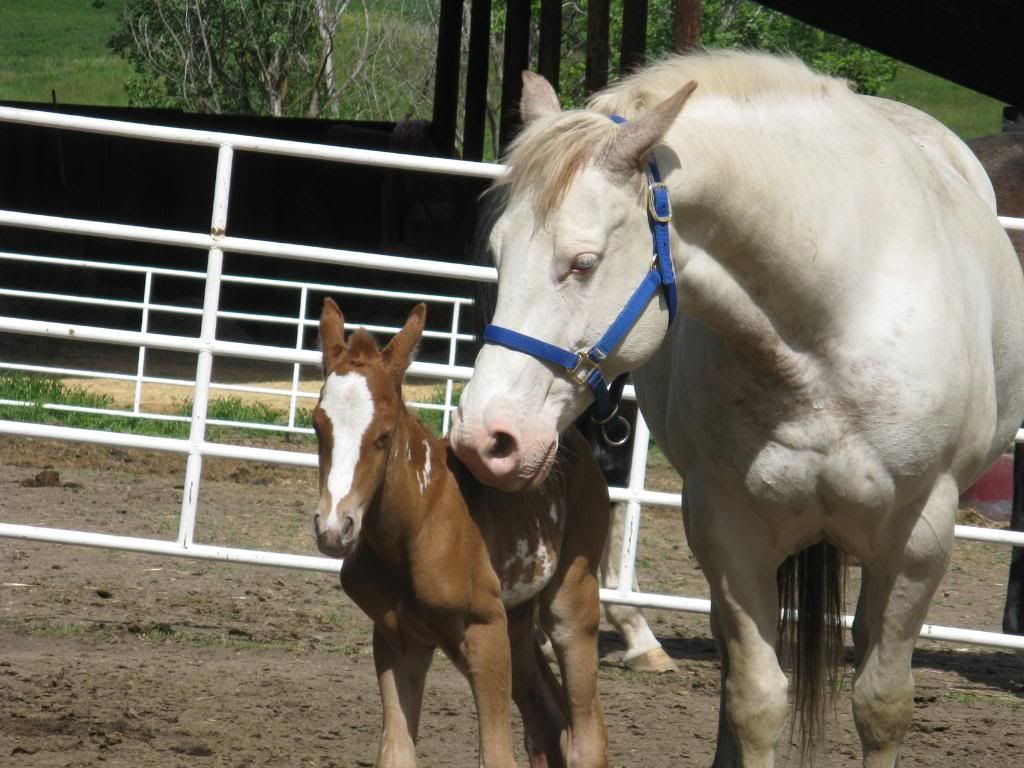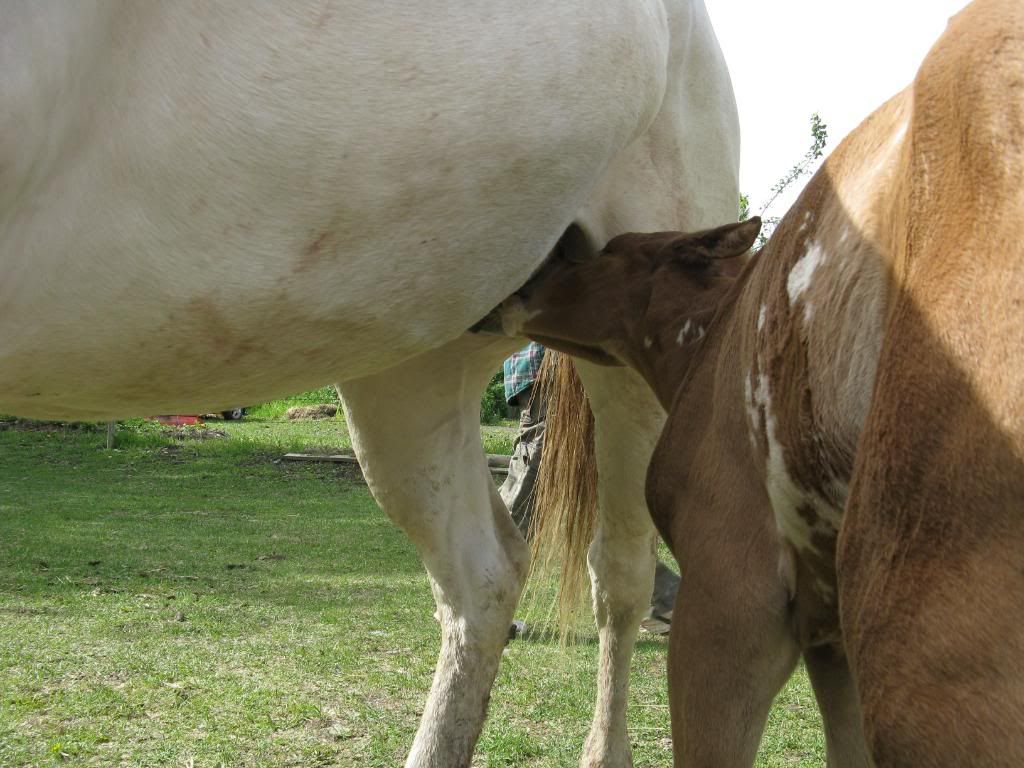 oh my gosh look at those EARS!!!! Love her markings too. Are you going to keep her?
---
RH Queen O Anywhere "Sydney"
2009 Sugarbush draft
Ahh! The most adorable ears ever!
I love her markings. Absolutely stunning. And the mare is gorgeous as well.
---
Red Money Maker (Red) - 2004 Sorrel QH Gelding
both of Isaccs foals will be for sale.1 boy is enough....on the property.I'm planning on showing them as weanlings,and next year as well.
A cute little girl. What are your plans with her?
heres a few names if u think of any please suggest em lol

barn names:
penny
copper
bambi(deer ears )

regestered names:
Flash me again
flashin at the bars
alito spotted vision*
alito spotted knockout*
alito spectacular vision*
justa spotted vision