It's Here! It's Here! NEW PICS
---
The foal finally arrived a 6:45 tonight! It's a long legged red roan filly!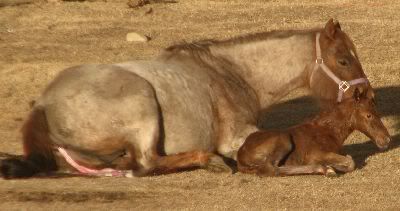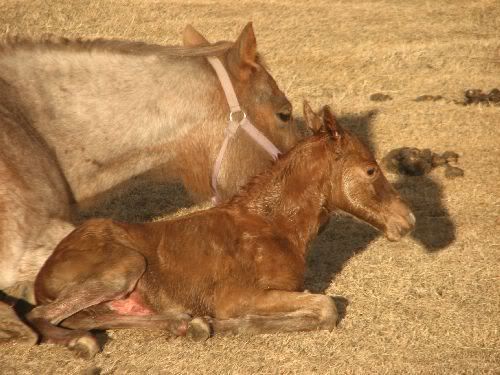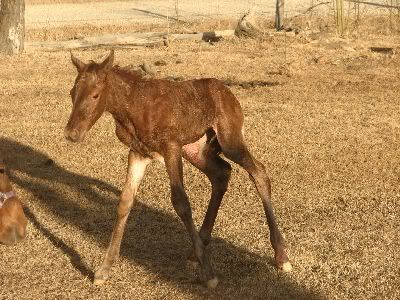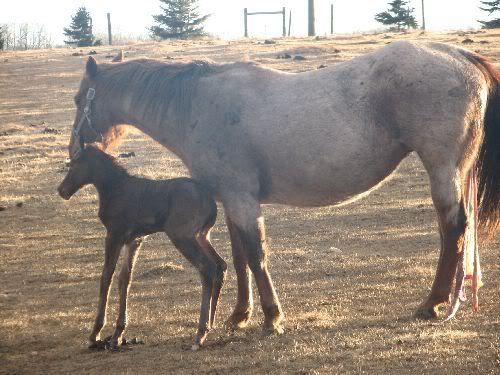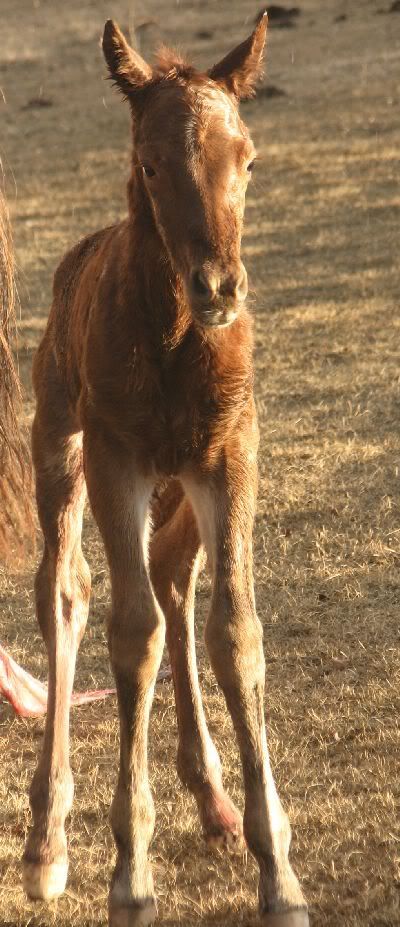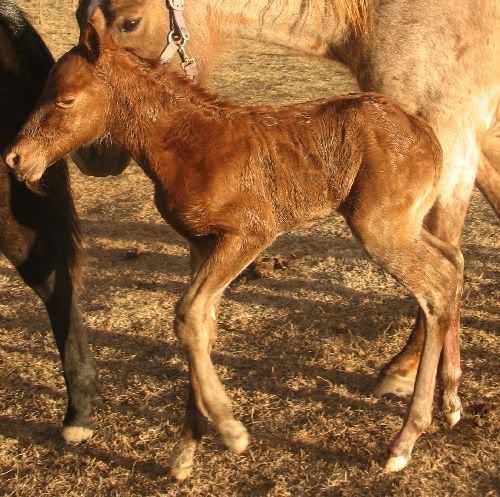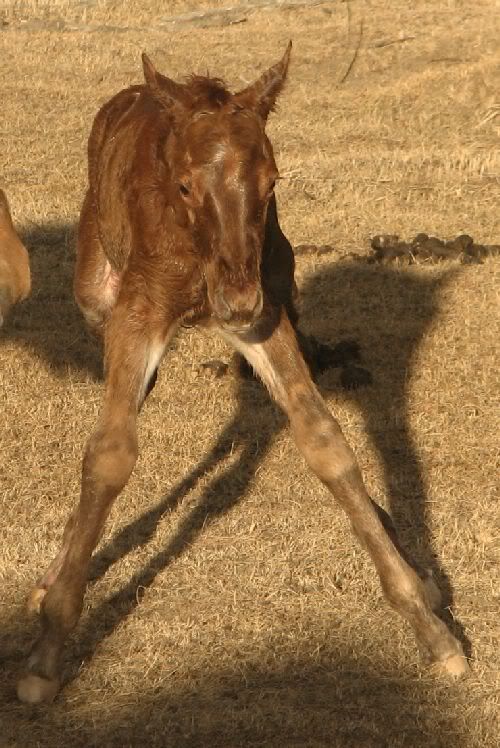 Oh wow, congratulations, she's gorgeous.
---
"Doing what you like is freedom, liking what you do is happiness."
She's a beauty!
Congrats on the new addition!
Thank you for sharing!
Thanks Harlee. She is gonna be a looker when she is not all legs!

Thanks small town girl!
OMG is that not the cutest thin\g you've ever seen?!?!?! Look at that HEAD!!! I just love little babies!! Their legs look like stilts!!

She is gorgeous! It's been a LONG HARD road for momma and grandma/grandpa!! Congrats!
she is just too cute and adorable and cute and adorable!
She definitely has a set of legs on her. Glad that she and Nita are fine though.
Congrats!
Thanks guys!

Yes she is all legs!

It's been a very long road! Glad that it is finally over. Momma and baby are doing just fine. The cute little girl is eating already!
thats good to hear that she's eating too!

Did you just walk out there and poof! a baby?
My husband pulled into the driveway called me on his cell phone and said "baby, get outside now, Nita is in foal!"

So I ran outside a the little brat was lying down beside momma!
oh wow! That's awesome though! And it's cool how she's in with other horses too!

the last picture it looks like she's saying "whoa! What are these long things?"

Too cute!