It's Stewie the Moose and Angel, with friends
---
I have my camera back at last, thought I would share some up date pics, please be kind about Angel, she is going through an ugly duckling phase
Stewie, Wombat and Mr G wonder why there is string in their feed bucket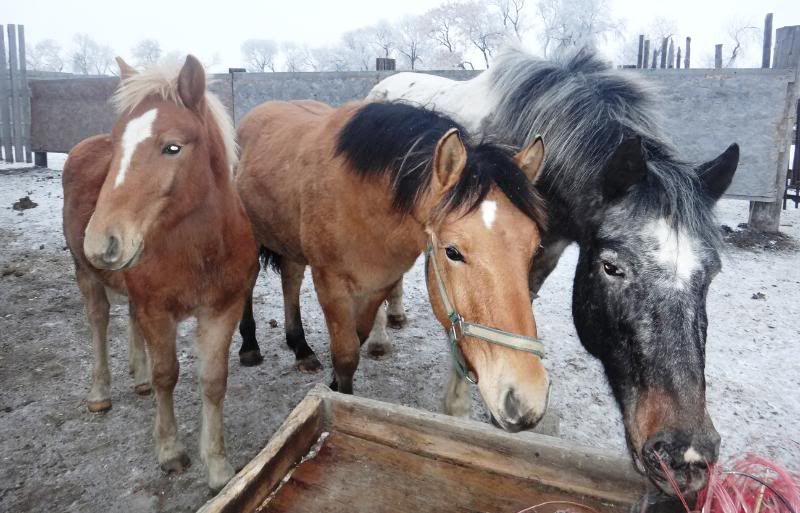 Lets play hard to get and hide behind the G Man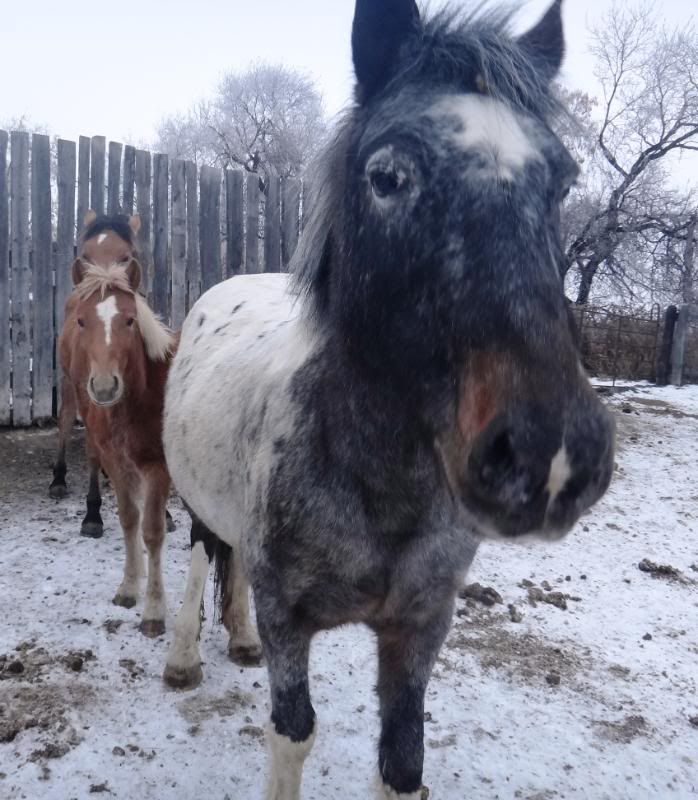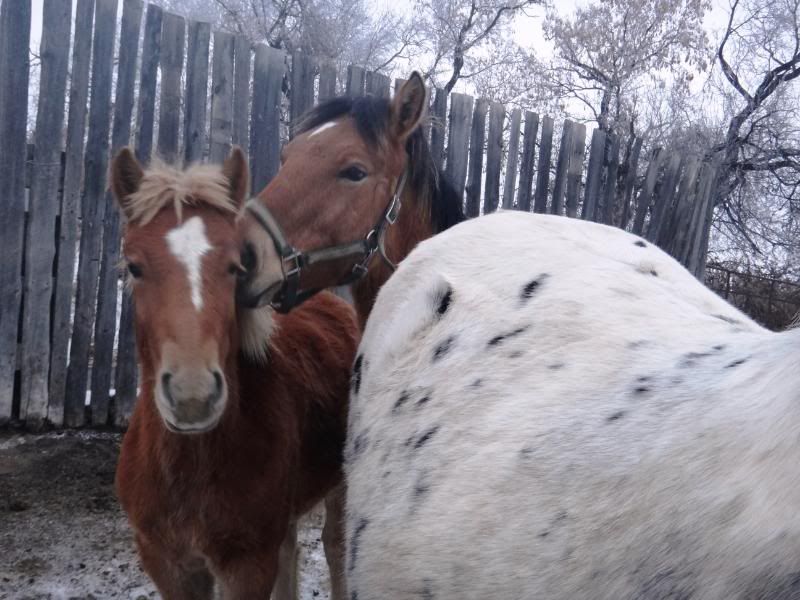 Here's Stewie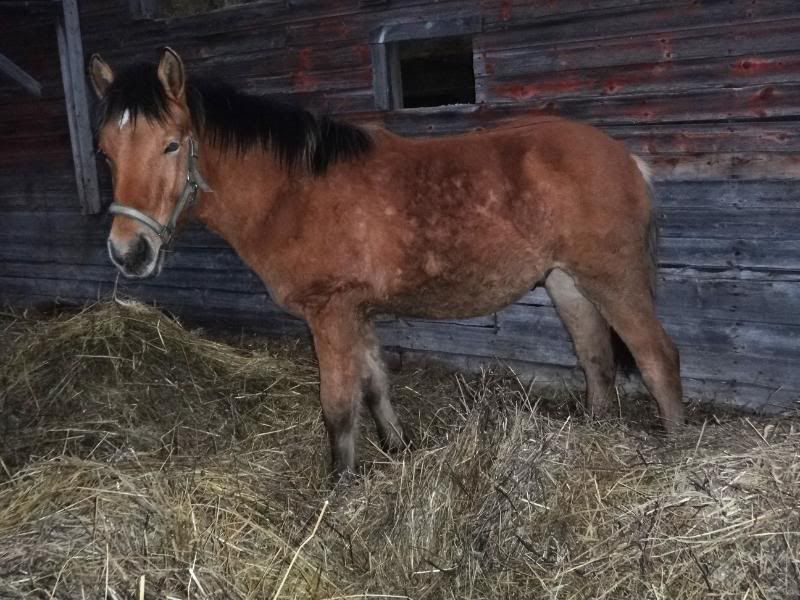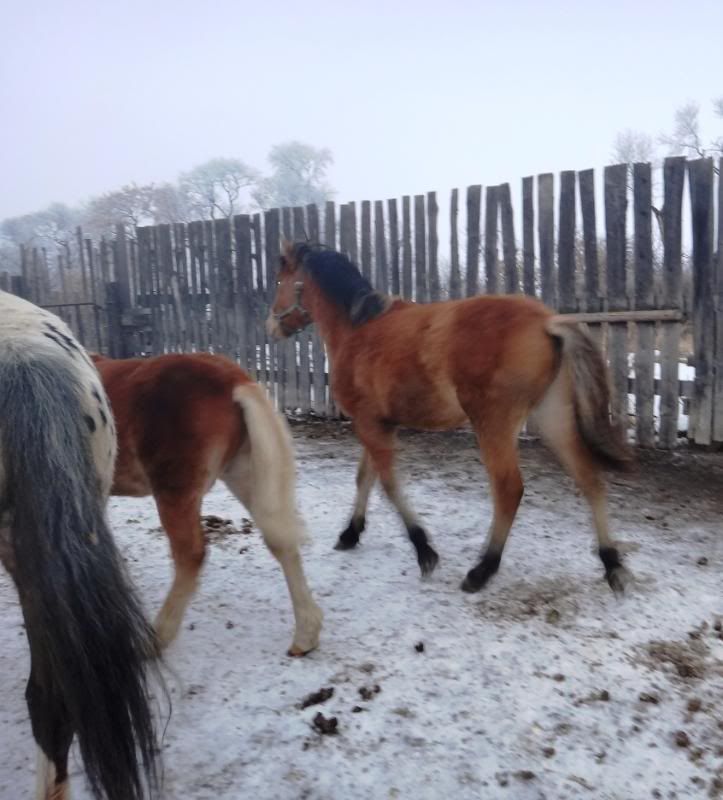 And the Angel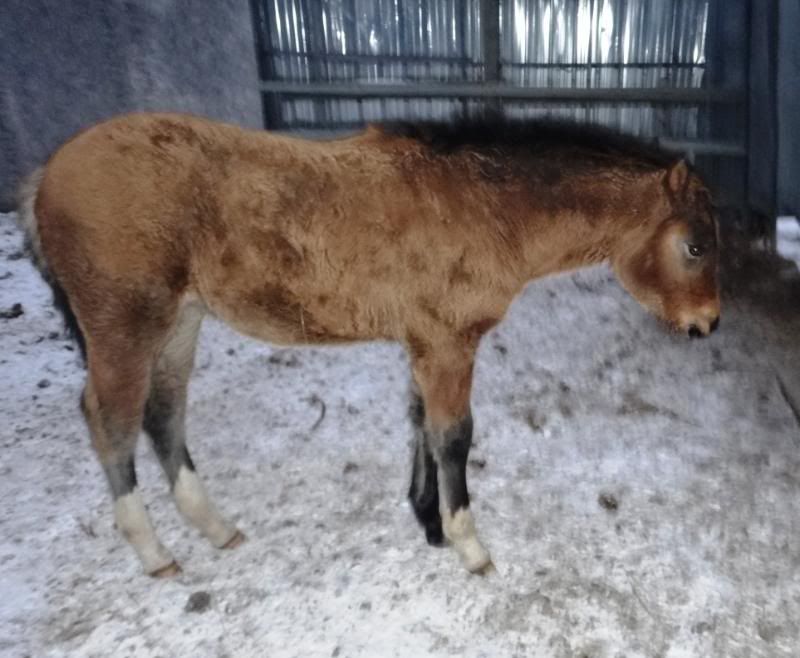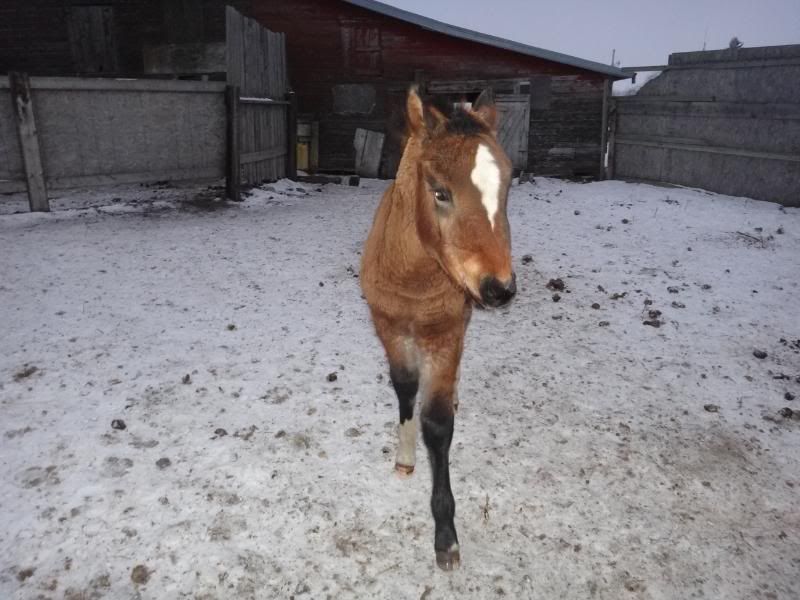 See how big she is now
And all this years babies, moving, a little bit.
They are all so cute! I love Angel and Stewie.
---
RIP Minnie, 1981-January 15, 2010
RIP Maggie Mae I miss you
i LOVE your appy! As well as your whole herd of fuzzies! Love angels color shes gonnna be a stunner
<3
Wow, those are some good looking horses! Gotta love the winter fuzz.
They all look great! Stewie is definitely turning into a classy looking fellow, Alto really improved upon Bert!
And Angel looks so darn huggable! Her head looks ridiculously fluffy. I would have to snuggle her ALL the time. And she'd probably hate me. hahaha!
---
Fabio - 13 year old Arabian/Lipizzan gelding

~
Rest peacefully, Lacey.

Angel has got the be all end all of winter fuzz! I love how Stewie towers over her, makes him look even more ginormous. No worries about the ugly duckling phase, they all go through them. I've refrained from Merit pics lately for the same reason, he's all sorts of weanling winter fugly.
---
Life is like a camera. Focus on what's important, Capture the good times, Develop from the negatives and if things don't work out, Take another shot.
LOL, it won't be long before Stewie will tower over everyone here, I'm really torn on him at the moment, the lady who bought Prince fell in love with him when she picked Prince up, wrote me a check and he was sold, then he wouldn't load, so I had to hand the check back.
Now I don't know if I hope she comes back or not
Angel is very very fluffy, her head is like thick velvet, and her body, 100% sheep like
but she will be glad of it when the really cold weather gets here. I just can't believe how tall she is suddenly, remember she is only 13 weeks old here
Great pics GH!! They all look fantastic! Cant believe how much all your babies have grown already!
They have grown like weeds this year
lol Angel is still adorable with all of her fuzzies!

GH, I am going to need to pick Wombat up when I get Bailey.. I promise he will be very happy at my house. It's warmer here!!
---
I am Sparkly Meanie Doodie Head and I approve this message!