Judas - Sabino Arabian Stallion Prospect
---
Thought I'd share a few pics of my new guy!
He's a 2010 Grey Sabino Arabian colt. He's sired by Region 17 and Region 5 Champion Stallion MS Aulierus, and out of a Polish National Top Ten mare who was imported to Canada.
I plan on showing him in Halter as a two year old, then he'll go in for Reining training.
I'm pretty excited about this little (not really so little) guy!
Judas: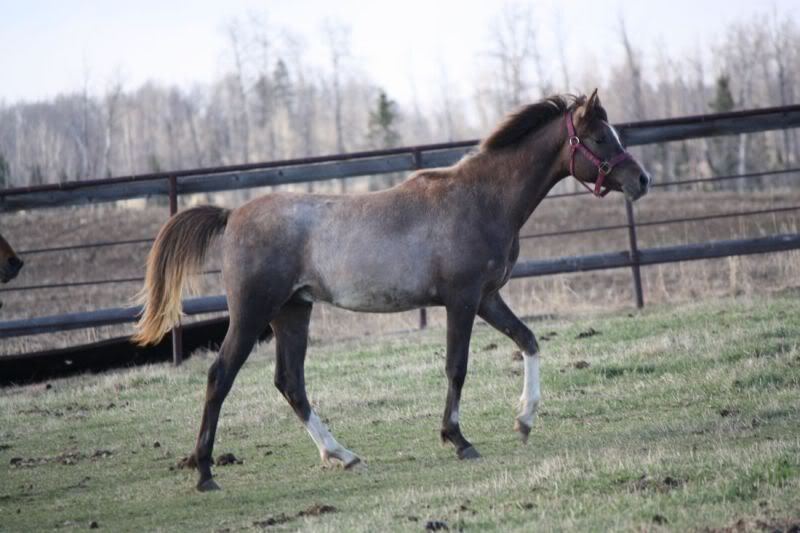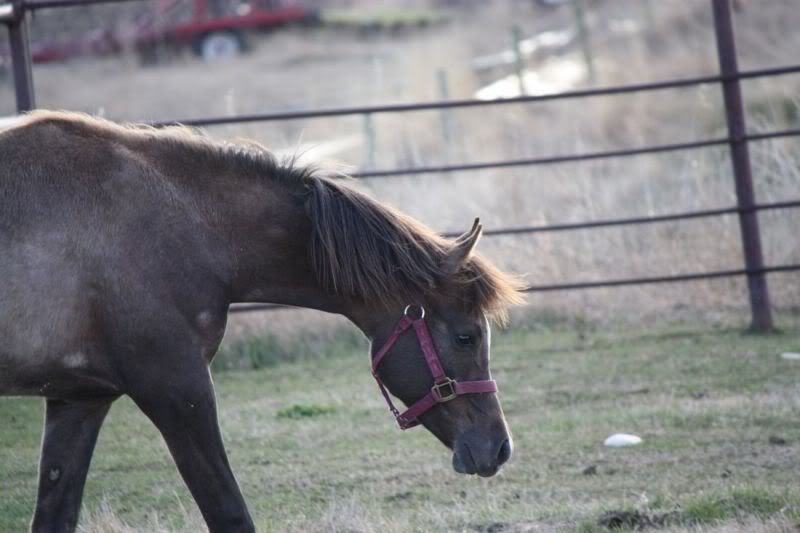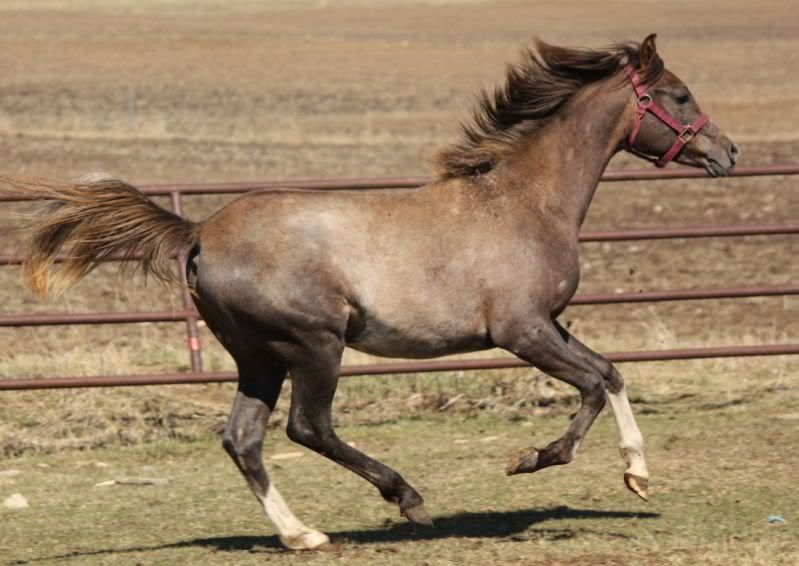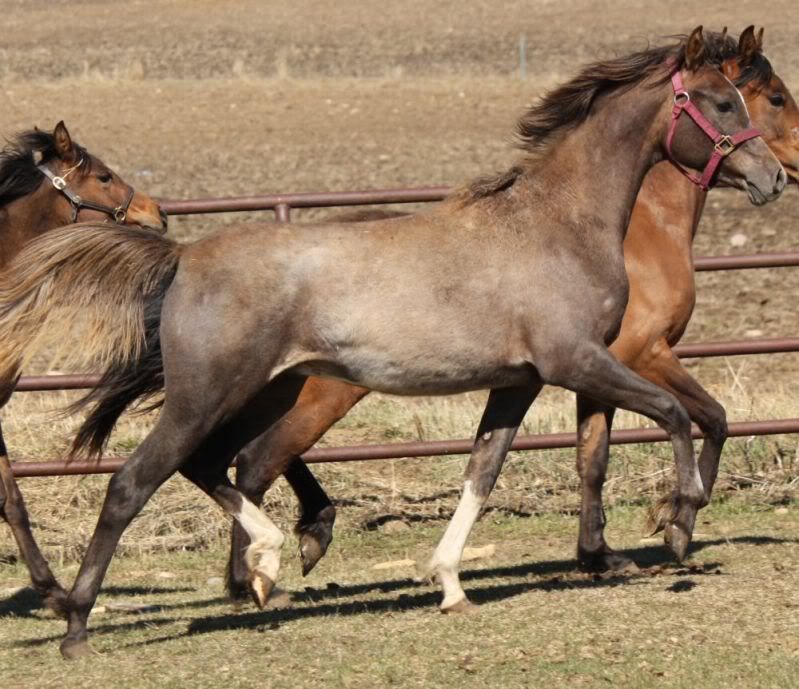 He is LOVELY! Congrats! I love his markings/color
---
Is all that we see or seem
But a dream within a dream?-Edgar Allen Poe
He's a very pretty boy! Impressive :)
---
Pssh.I didn't pick up the wrong lead
It's called a counter canter...
...A very advanced maneuver.
He's stunning, and his color is so interesting!
Very handsome guy!!! Love that gorgeous Arab head he's got!!
What a good looking boy! Can't wait to see how he looks in a few years.
Is he a rose gray?
Posted via Mobile Device
Such a gorgeous boy and what a pretty color!
---
-Horse racing is my passion-
Athena:15y Palomino QH & Shirley's Brittney:8y Bay OTTB
He is one HANDSOME boy! very impressive little man.How many hh?