View Poll Results

: Rate our jumping technique

very good
4
28.57%
good
4
28.57%
not bad not good
6
42.86%
Voters: 14. You may not vote on this poll
Jumping competition
---
hello!
I had this weekend a jumping competition :)
here are the pictures 8)
[1]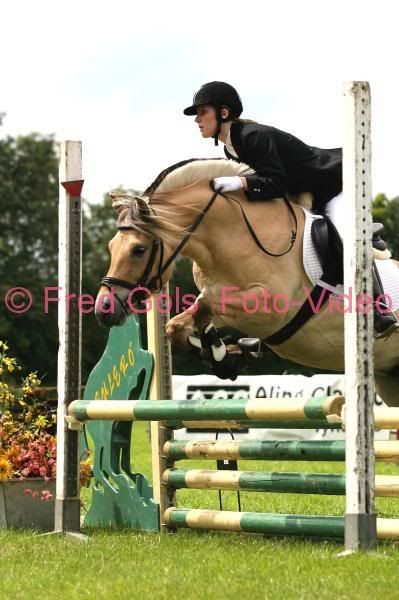 [2]
[3]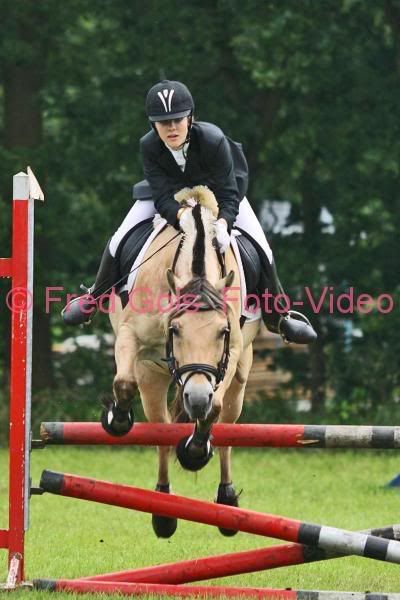 [4]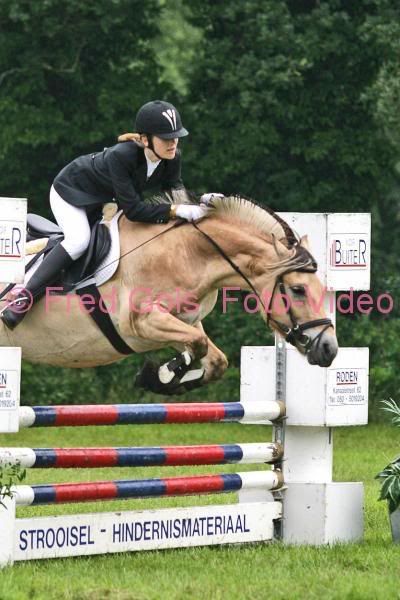 [5]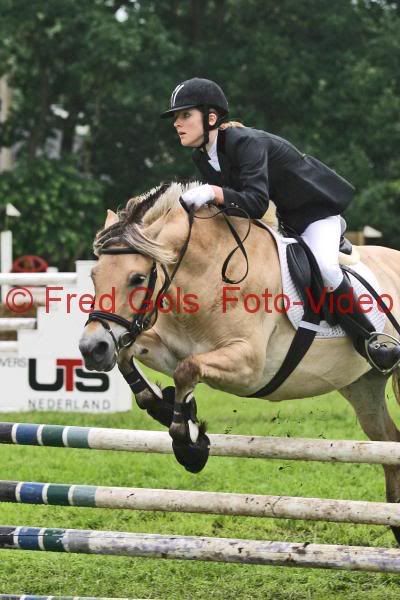 [6]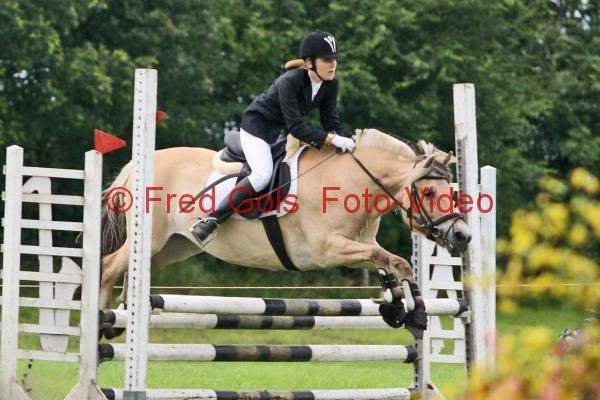 which is the loveliest? beautifulst? how do you say that?
than i could that one increase.
Greets Simone
I think the two of you look great, I don't know anything about jumping really, but I liked all of your pictures. I like 3 and 4
The first fence looks good, although I think your leg has swung back a little. but its the best picture of all. Try to watch your wrists so they don't "break" in your release. In the 2nd and 3rd photo it looks like you are off balance, possibly ducking your shoulder at the fence.

All around pretty good! I'm jealous, i haven't been to a show for a while. Watch your lower leg over all the fences.
Thanx for your oppinion! :)
you're right, i'm going to much with her in the turnings above the jump.
And my leg has so much swung because i try to help her to land in the good galop ;). she finds that really difficult.

sorry if you don't get me, but this is very hard to explane in english ;)
first of all look at that crazy mane!! - I love it! =)

your horse seems to stretch out with his neck a lot which looks to throw you off balance and I think then throwing your leg back.. I think maybe more release..

But you are looking great! - Keep up the good work
You two look great!

i LOVE the first picture. Really Creative angle and very clear and crisp.

I love that pic!
I don't know much about jumping, but it looked good to me! Only thing I'd say is that it looks like you tilt to the right when you are going over jumps. This could be to compensate for a lack of balance in the horse.
It looks like you are having lots of fun! Good for you. I also want to say that I love your horse! My dad has wanted a Fjord and I hope to get one some day.

Ivy
Thank you both! :)
I hope for you to! Fjords are great