Juno Update! -1st Bath PICS-
---
We walked Juno, his mama Penny, and his 'aunty' Reba back home from the pasture today. Juno had some serious attitude
I think all that room to run got him a little wild, but he quickly remembered his manners
Then, for the hundredth time, I attempted to give him a hose down Except this time he was a good boy!! It was a slow process, but we got there eventually. He figured out how to drink from the hose and he loves it. It's about time! Penny loves to be hosed so I don't know where Juno got his fear of it from?
Penny was wondering what the heck I was doing to her baby!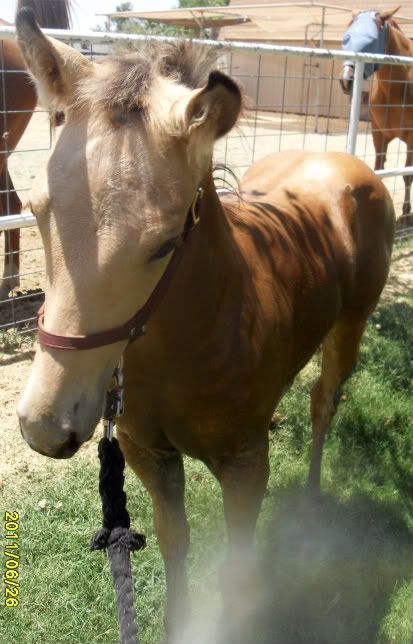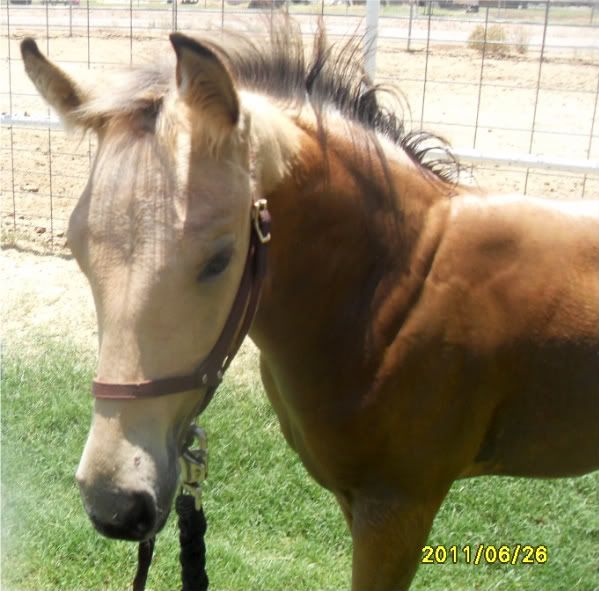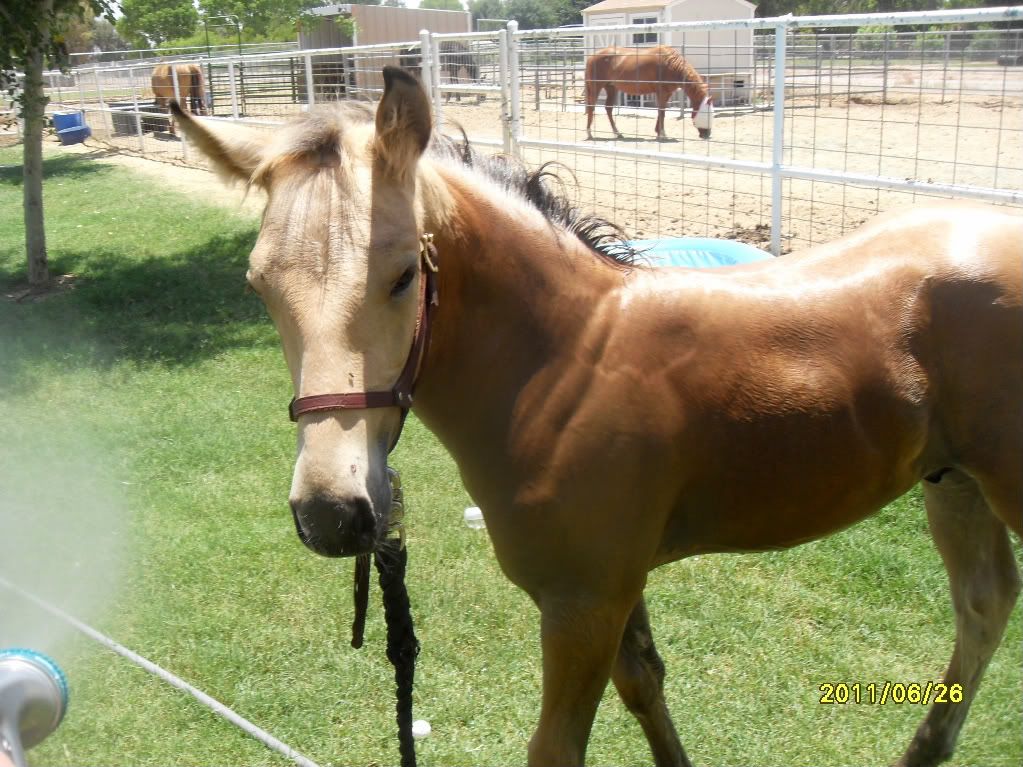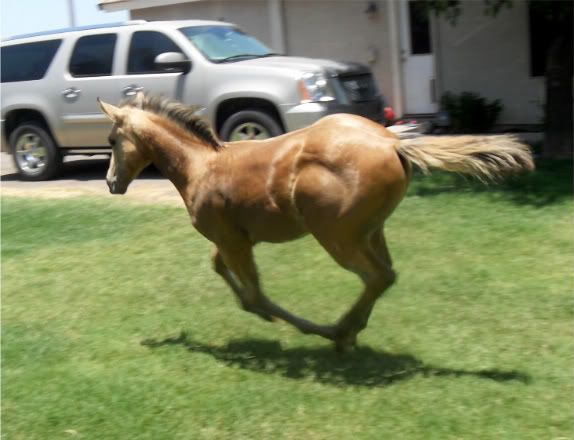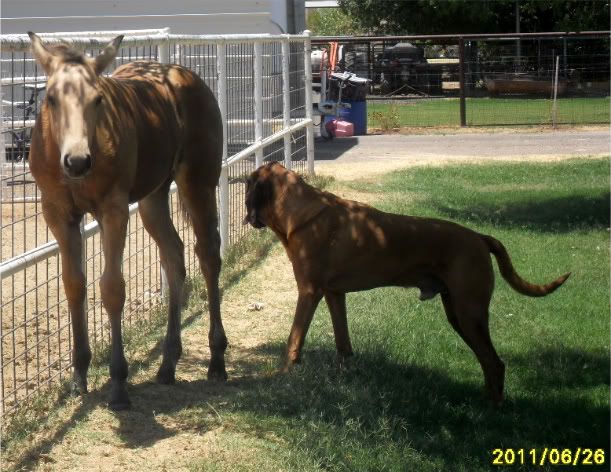 ---
There is something about riding down the street on a prancing horse that makes you feel like something, even when you ain't a thing. ~ Will Rogers
Oh my goodness his color is SO unique! Great pics.
I love his two-tonedness
---
-Kelsey
Horseless currently. Hoping someday that will change.
So cute! Thanks for sharing.
---
You are never better than anyone. Every rider has skills they need to improve. The only one you must compare yourself with, is you.
Thanks guys
You can actually see that his legs are black underneath when he's wet!
---
There is something about riding down the street on a prancing horse that makes you feel like something, even when you ain't a thing. ~ Will Rogers