Just chillin' in the snow... get it? ;)
---
Just a few pictures from this evening at the barn. Don't judge, I was prepared for cleaning stalls in the cold, not for an impromptu photo shoot!
Trudging to the barn.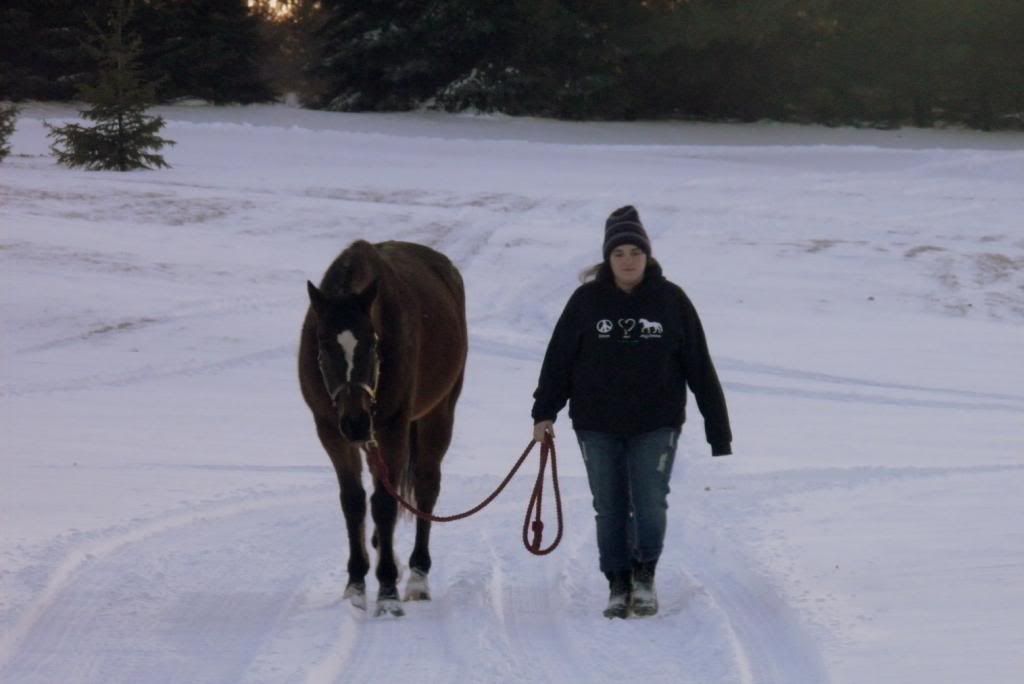 Sharing sniffs :)
Hanging out in the yard.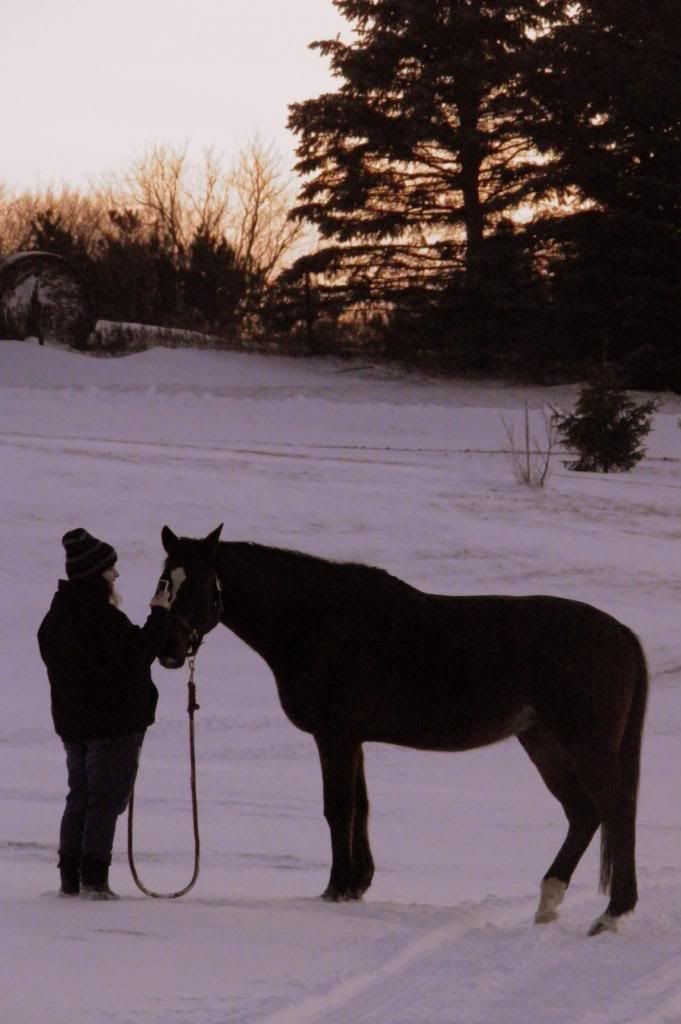 Give us a kiss!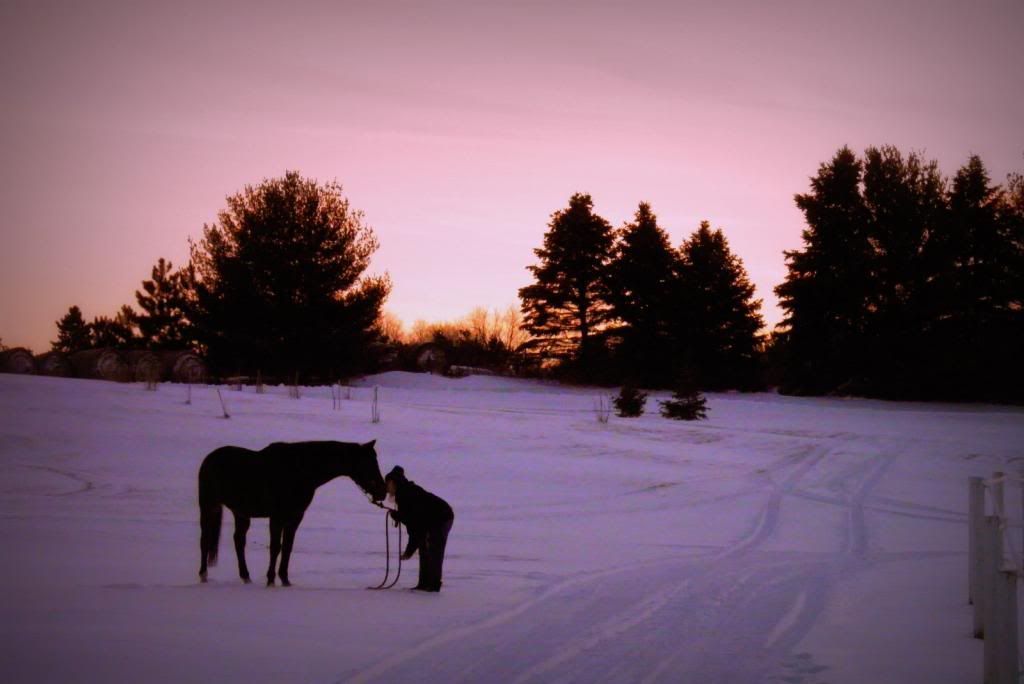 Self portrait! Kind of...
---
"A rider who would trade partnership for obedience
will have to settle for neither."
Love the pics, but brrrrrrrrr that snow makes me cold. Nice lookin horse too!
---
Being horseless is the pits!!
nice pictures
---
ride a draft and see the world differently
Thanks guys!
Posted via Mobile Device
Very nice pictures! My boys love playing in the snow too.
---
<3 Dallas, Dakota, and Shaymus <3
RIP Shaymus 8/16/13
Love the pic in the field with the sun setting.
---
You just have to see your distance...you don't have to like it.