Just a couple of Ronan pics from tonight.
---
Ugh. Fall has... fallen. I actually wore my winter jacket out to Ronan's paddock to get him - and didn't take my hoodie off during my ride. UGH!!!! I didn't bring my jacket to work today and my teeth were chattering all the way home.
Ronan's started getting that soft, downy pre-winter coat... and his face is starting to get winter guard hairs. Sigh.
Anyways, since it was cool out I decided to let his back warm up with a Back on Track quarter sheet and his legs were cool to the touch so some big fluffy booties.
Yes, his noseband and flash are
super
loose... I like the look of a flash, but not the application, so I just use it for aesthetics... yeah, I'm a dork.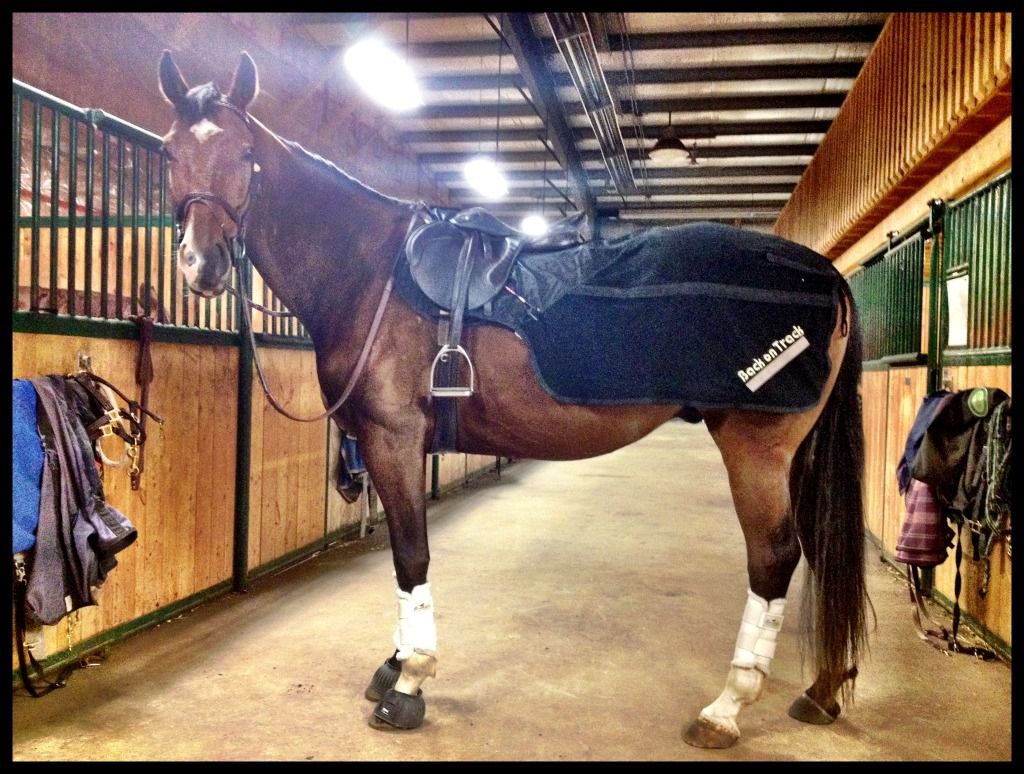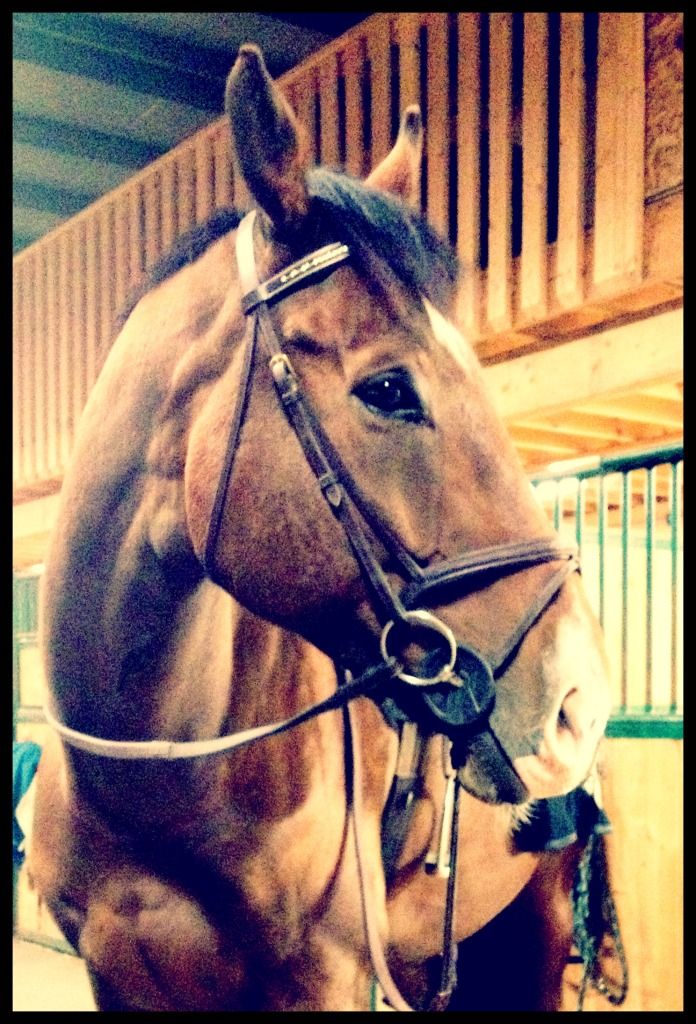 ---
The lovely images above provided by CVLC Photography cvlphotography.com
PS - if anyone is looking for bit guards, these Reinsman bit guards are my new favorite. They're the detachable kind, but they have a weird rubber lock instead of bulky velcro... they're freaking awesome.
Easy Button Bit Guard: Reinsman Equestrian Products
You just cut out the weird center part for how big the bit is, and attach. I'm in love. Haha.
---
The lovely images above provided by CVLC Photography cvlphotography.com
How tall is he? He looks like a giant in the first pic! A gorgeous giant though!!
Posted via Mobile Device
HIs name reminds me of the Japanese word "Ronin", which means masterless Samurai.
You're so mysterious Tiny :P
I think of Ronan Keeting..... because he's HOT!!!!!

JDI, he looks like a lovely type, and such beautiful soft eyes :)
Cowgirl, he's just a smidgen under 17hh with his shoes on haha.

Tiny - Ronan is actually an Irish name meaning "little seal," it has a whole story behind it but I can't find it again to save my life. Something about a man pining for a woman lost at sea, so he turns into a seal and stays by the shore for her..? There is a Japanese "Ronin" too though.

Kayty - thank you :) Yes, I love his soft eyes too - no white sclera showing unless he's REALLY looking at something!!
---
The lovely images above provided by CVLC Photography cvlphotography.com
Does that back on track half sheet really make a difference? I used a BoT thingy for my elbow once, and I think it helped a wee bit, but you know, it's hard to tell when you are are also doing meds and other things, whether or not the BoT had any part in the healing.
Tiny - at most I figure it can't hurt... I put my hand under the sheet last night and his back was warm under it after a short warm-up. Since its getting cold out now, it's just another precaution that I like to take to make sure that he's limber and warm his back up and get circulation flowing. I will say that he was very very willing to round up and use his back last night, but it's impossible to say for sure if it was due to the BoT sheet or not. I bought it as it was on sale and I figured at the very least, it certainly won't hurt.
I also have a BoT saddle pad (used that last night as well) and polos. I've heard really great things about BoT, and with such a large muscle mass to warm up... So far I like the products, and I will say he was very willing to round up under me. I would consider the mesh sheet if it wasn't $$$$!!
Posted via Mobile Device
I didn't notice you had pictures up! can't wait to see some photos at the new barn love!
Awww he's so handsome! Nice pictures. :)
---
<3 Dallas, Dakota, and Shaymus <3
RIP Shaymus 8/16/13