Just Pictures (* Sage, etc *)
---
Hello everyone, well I took some pictures today. I'm waiting to hear back from the boarding facility to see if they have a spot I can move Sage to. She's quite fat and wimpy looking. She hasn't been rode in quite a while. She's also had free choice hay all winter, she sure didn't starve that's for certain. She's starting to shed finally. She looks like a wooly mammoth. I can't believe she's almost five. Time just flies by!
Junior and Sage both were high as a kite today playing in their muddy pen. Between the rain and the **** that broke causing a flood everything is a mess. I put shavings and straw down in some spots trying to soak up some of the nasty stuff. I'm ready for spring!
Here's some pictures from today. Thank's for looking.
Jumpy Laying In The Sun.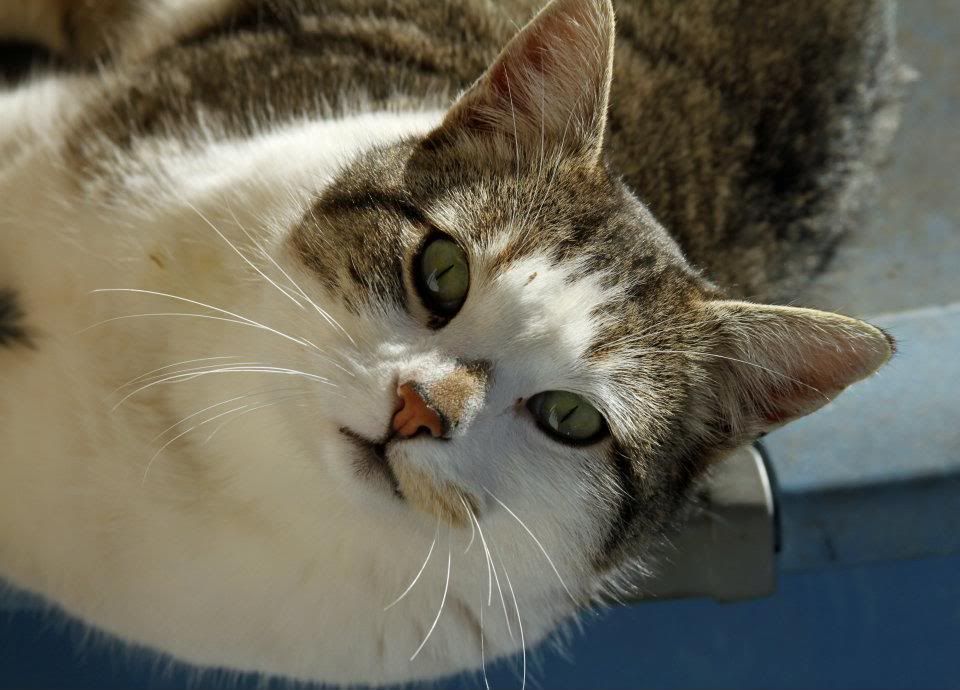 Porter...Looks Like Church Off Of Pet Cemetary.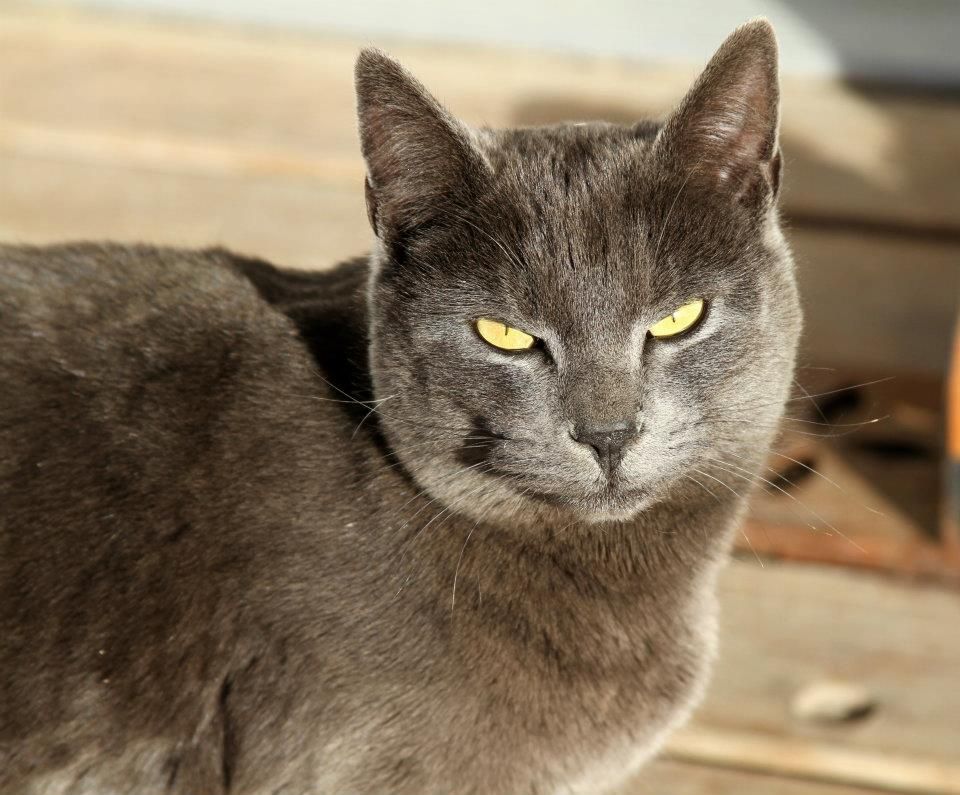 Patches Watching The Horses.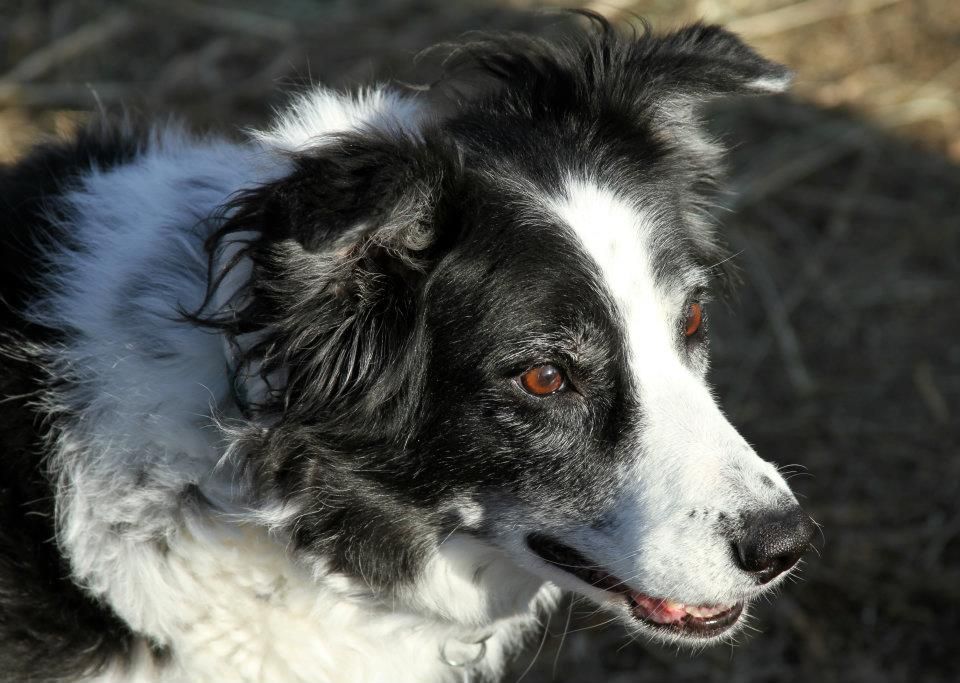 Junior Chilling Out.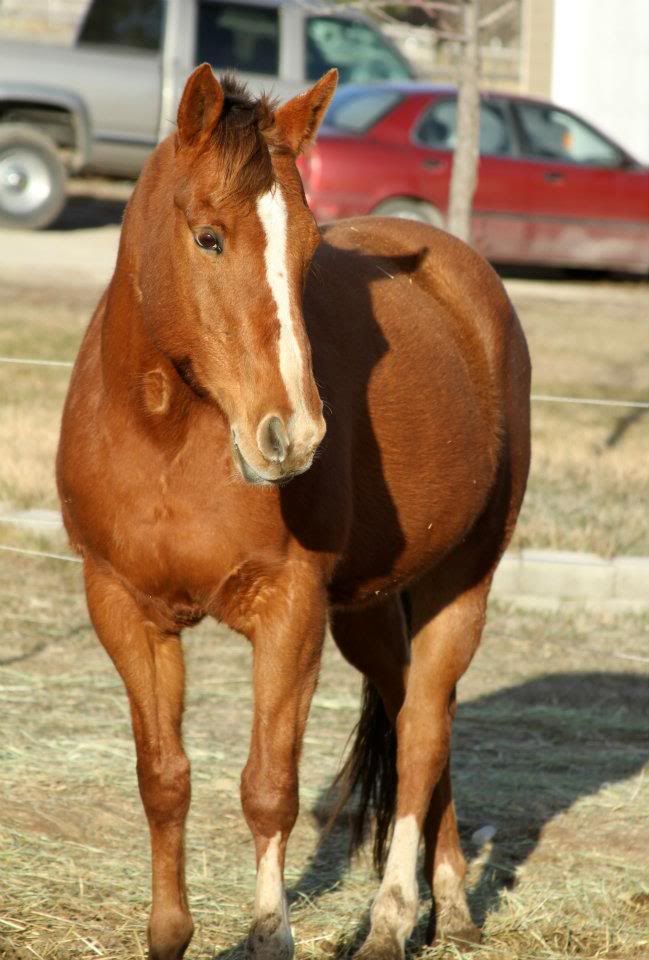 Sage Feeling Good.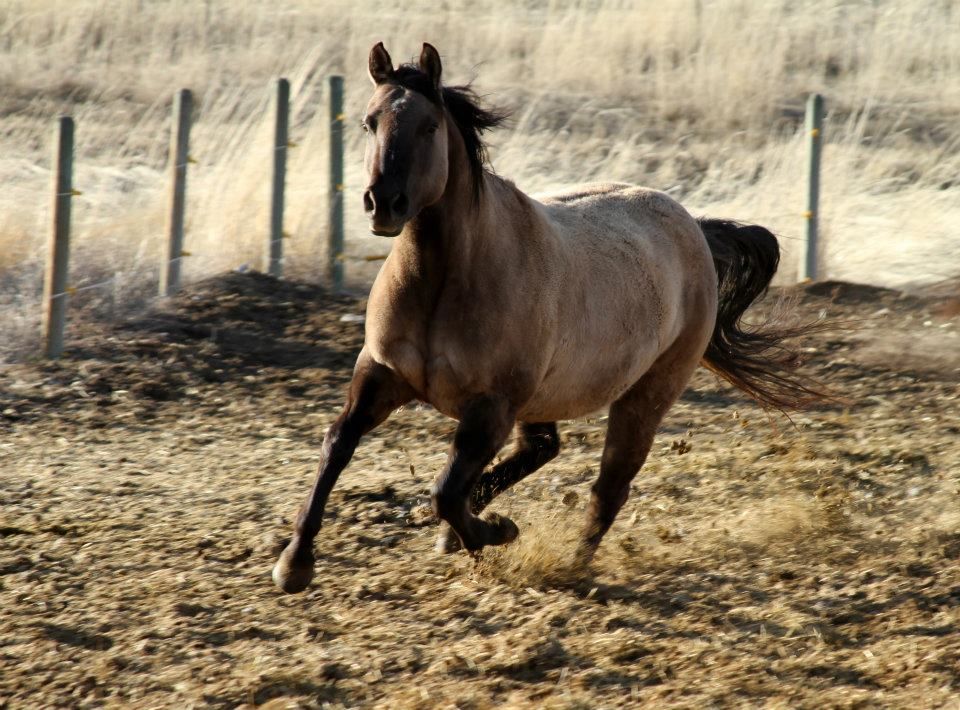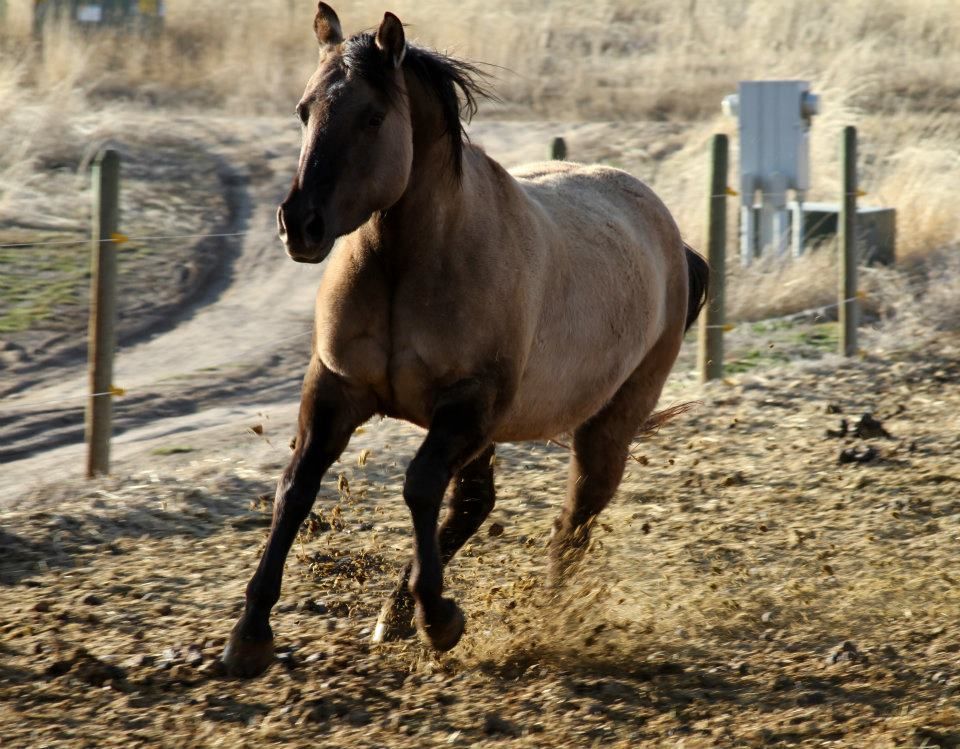 Acting Like Weirdos.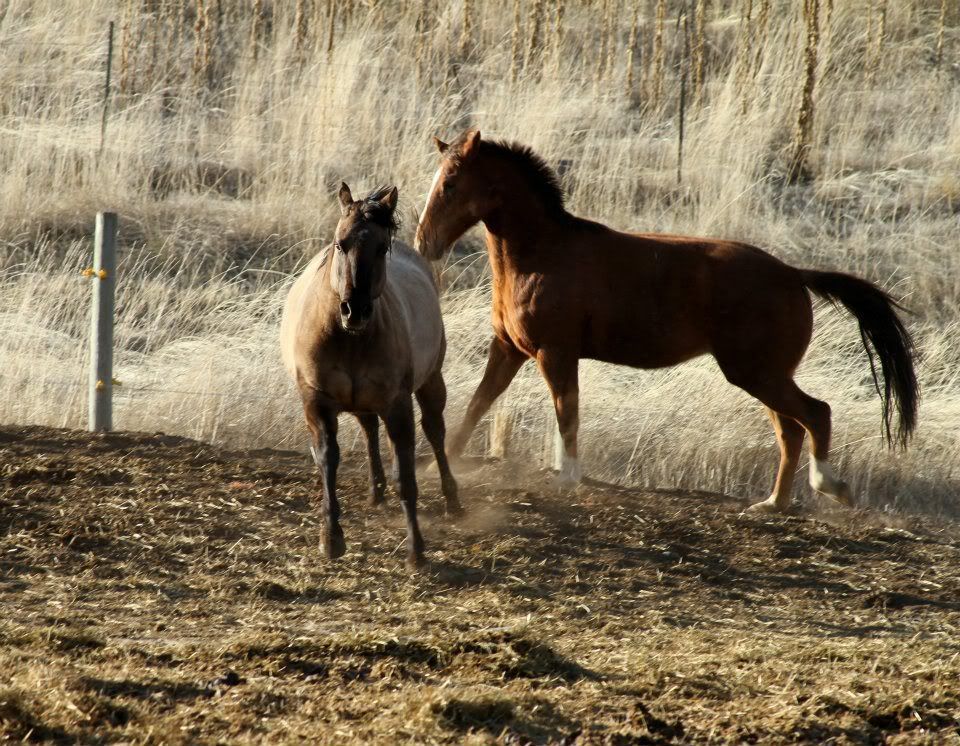 Chilling Out.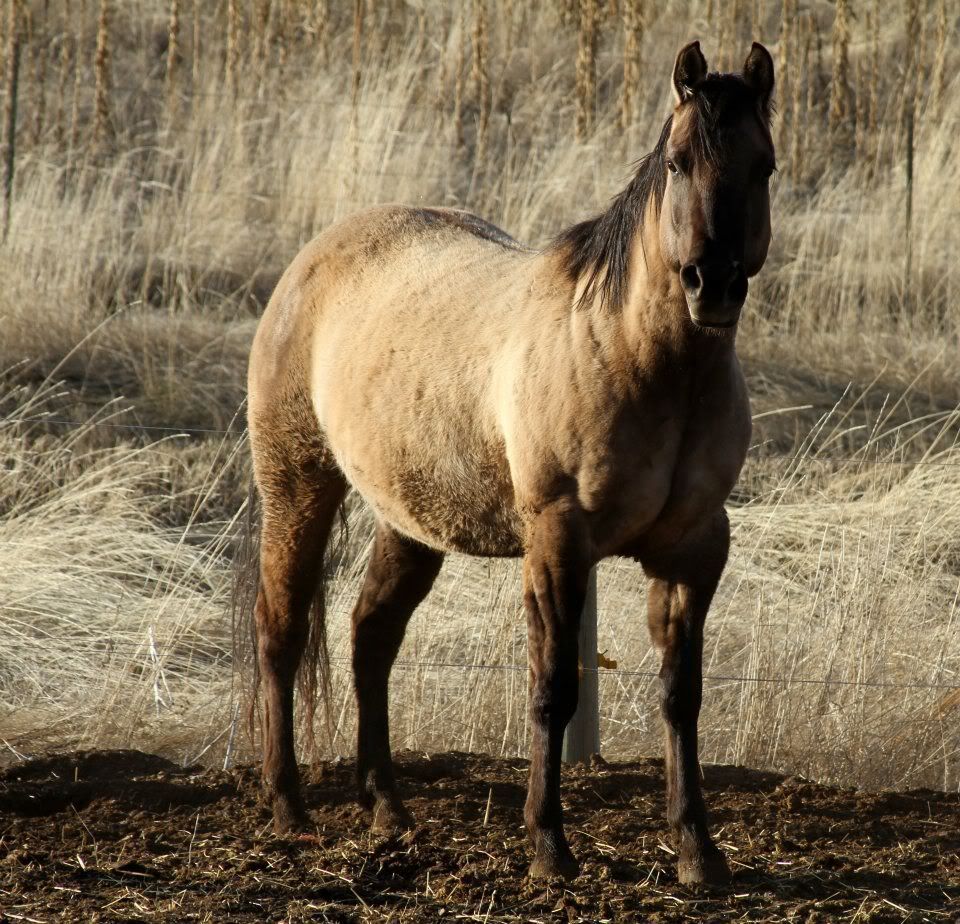 The I'm Ready To Comply Look.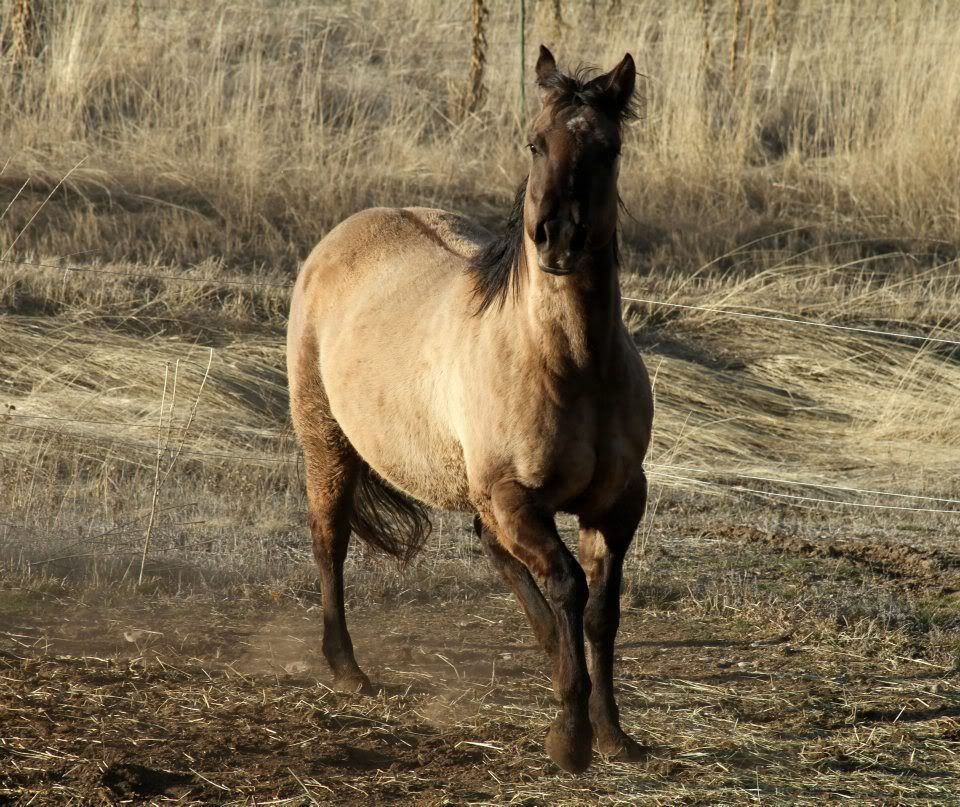 Trotting To Me.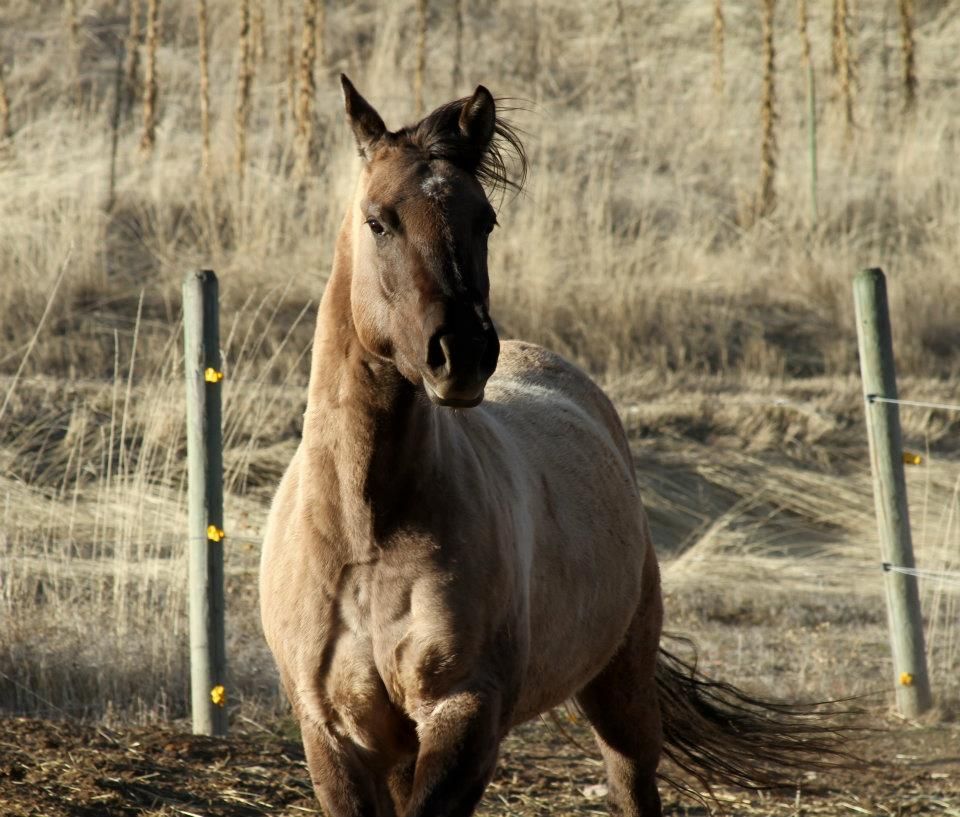 What's On The Agenda Look.
Relaxing From The Rubber Curry Comb Treatment.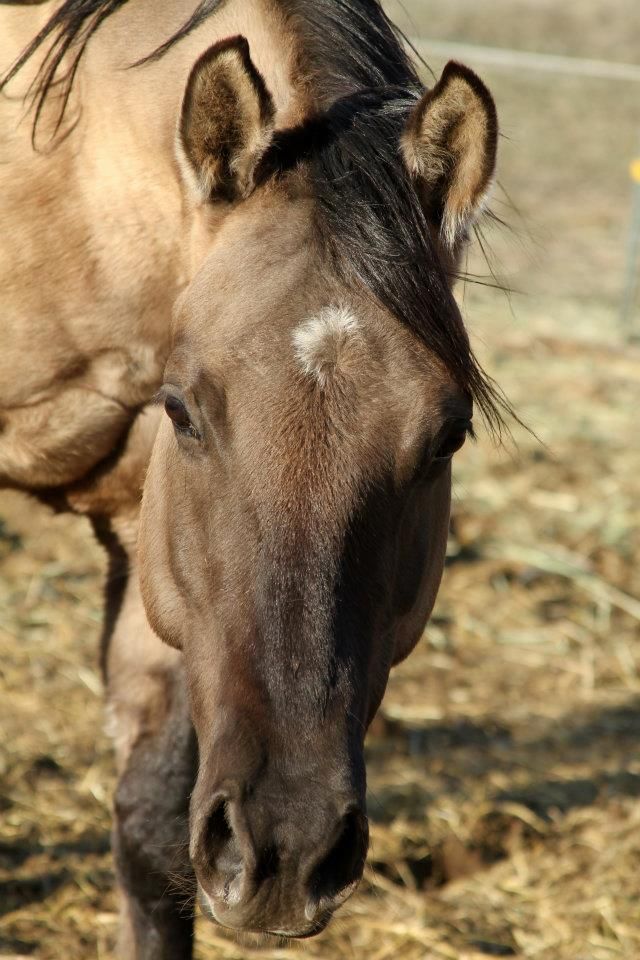 Pretty Head.
Great pics! I love Sage!
---
You are never better than anyone. Every rider has skills they need to improve. The only one you must compare yourself with, is you.
sage is a chunk!...built like a tank. love the cat photos
I love Sage....He looks so good!
---
Pssh.I didn't pick up the wrong lead
It's called a counter canter...
...A very advanced maneuver.
Sage is really a beautifull horse., & those are some awesome pics!
---
MUSTANGS...AMERICAS REAL HORSE
RUGGED...EARTHY...AUTHENTIC...LEGENDARY
I WILL FOREVER BE A STUDENT OF THE HORSE.
I love seeing your photos! They are always outstanding! Sage is looking amazing!!
Sage is beautiful as always as well as your photos being fantastic.
---
My two horse Apache and Sammy are my world
along with our dogs Patch and Bear.
But I will always love you Jimmy R.I.P
Thank you. Sage is a little on the chubby side right now. Although that's coming to a quick halt. She was just moved to the bordering facility so now comes the conditioning.
I absolutely LOVE Sage. She is such a pretty girl.
Similar Threads
Thread
Thread Starter
Forum
Replies
Last Post
Just Sage Pictures

HorsePoornBigSky

Horse Pictures

7

08-26-2011

06:10 PM

Just Some Sage Pictures

HorsePoornBigSky

Horse Pictures

12

07-30-2011

12:20 PM

Sage Pictures

HorsePoornBigSky

Horse Pictures

15

10-31-2010

01:02 AM

Sage Pictures

HorsePoornBigSky

Horse Pictures

14

06-25-2010

10:10 PM

New Sage Pictures

HorsePoornBigSky

Horse Pictures

9

02-26-2010

02:49 PM