Just Sage Pictures
---
Hello everyone, just some recent Sage pictures. I finally was able to move her. She now gets to wear a blankey without Junior tearing holes in it. I can't believe how much hair I've got off her already.
I turned her out today in a newly worked round pen. She was happy about it needless to say. She ran around like a chicken with her head cut off. I put bell boots on just incase she felt frisky and over reached. She is quite the chunky girl but I'd rather her be that than on the skinny side.
I rode her today. First time in like three months. She did great considering the time off. She was very willing and ready to work. My goal is to ride every day atleast and hour. Probably another hour in grooming. It seems I spend hours grooming her as it is. She loves the rubber curry comb. lol
I braided her mane...I'm a tomboy...I don't braid my hair...let alone a horse's mane. lol She was fairly paitent with the whole ordeal. It didn't look as horrible as I thought it would. I braided it so that I can possibly "tame" it to one side. I put some gel in it and then put her slinkies on over the top. I'm pretty certain is was a comical scene to be observing. lol
Thanks for looking.
I Like Big Butts And I Can Not Lie.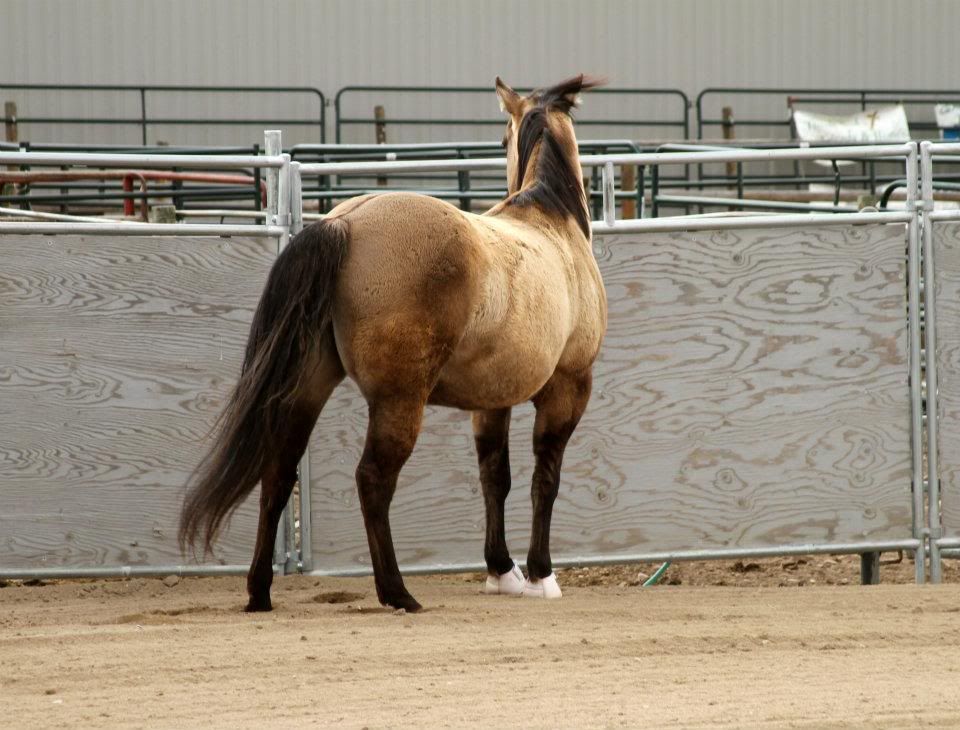 And Off She Goes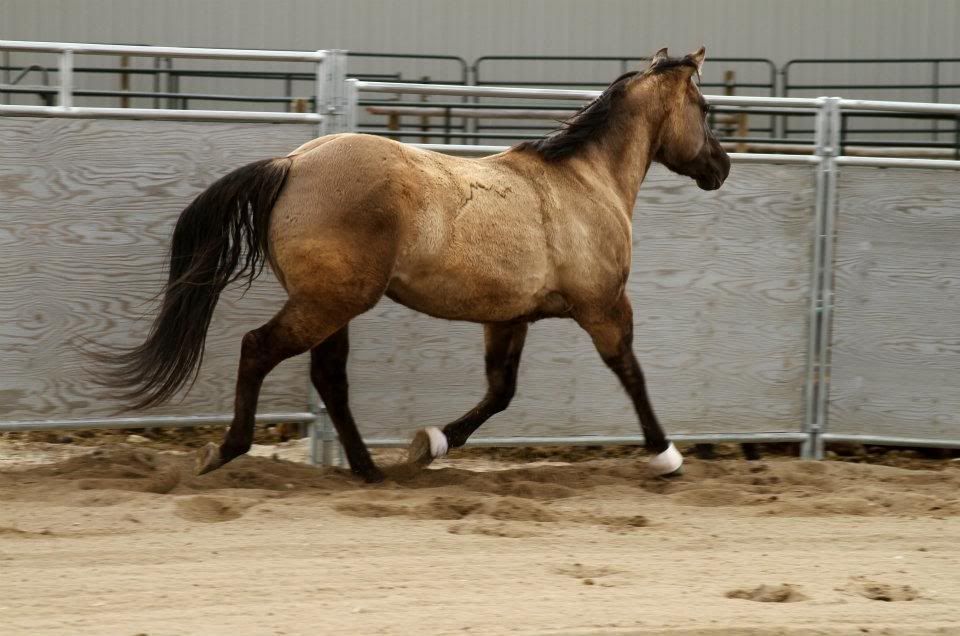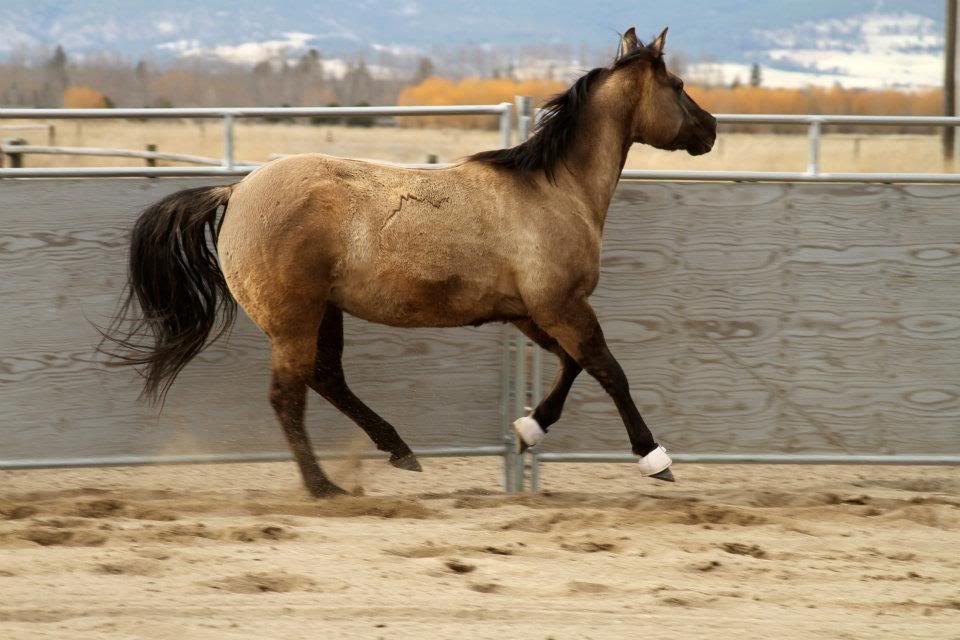 She Loves Going To The Left.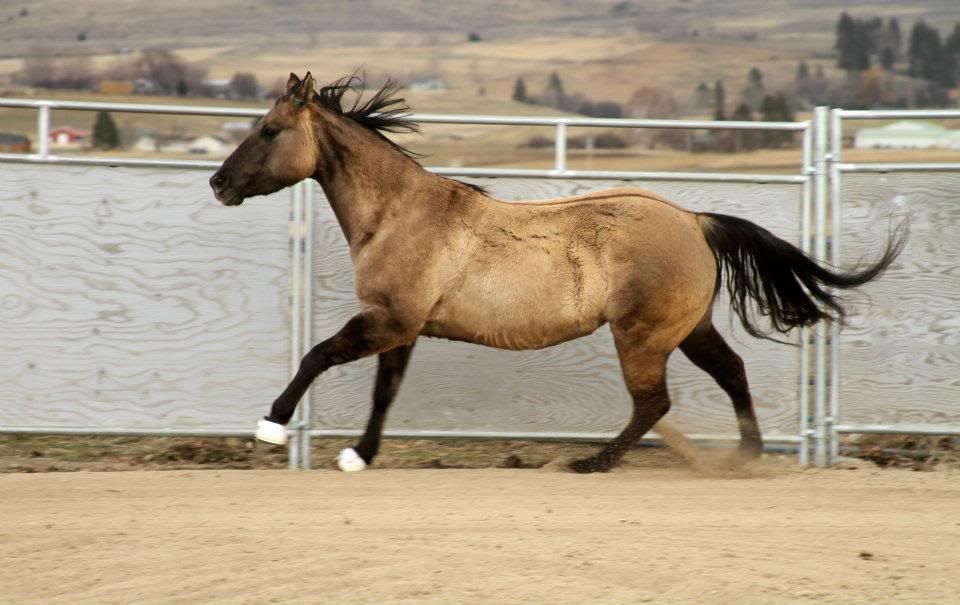 Watching Something.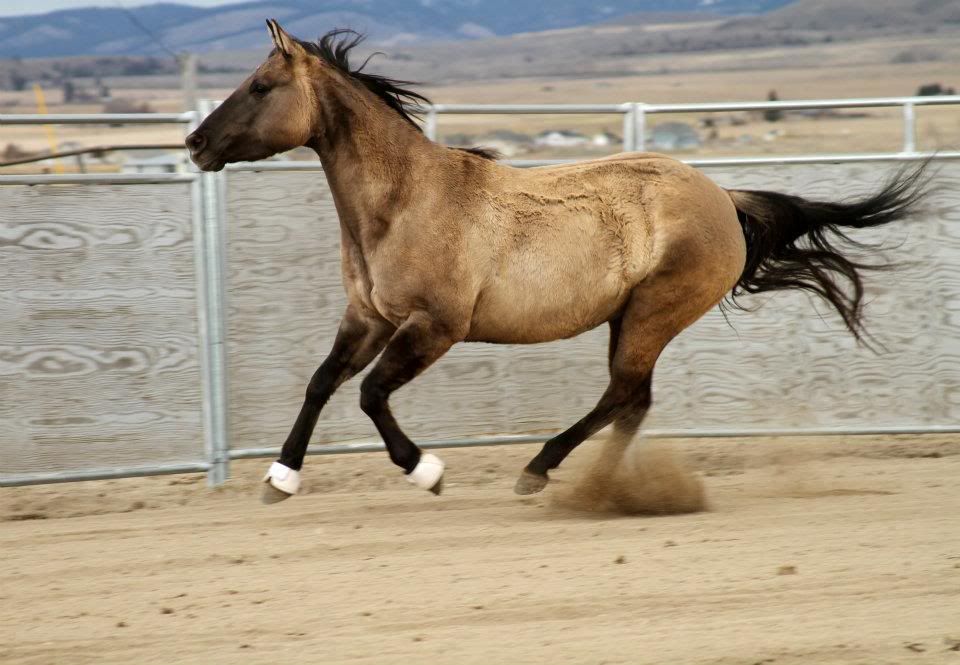 CHARGE!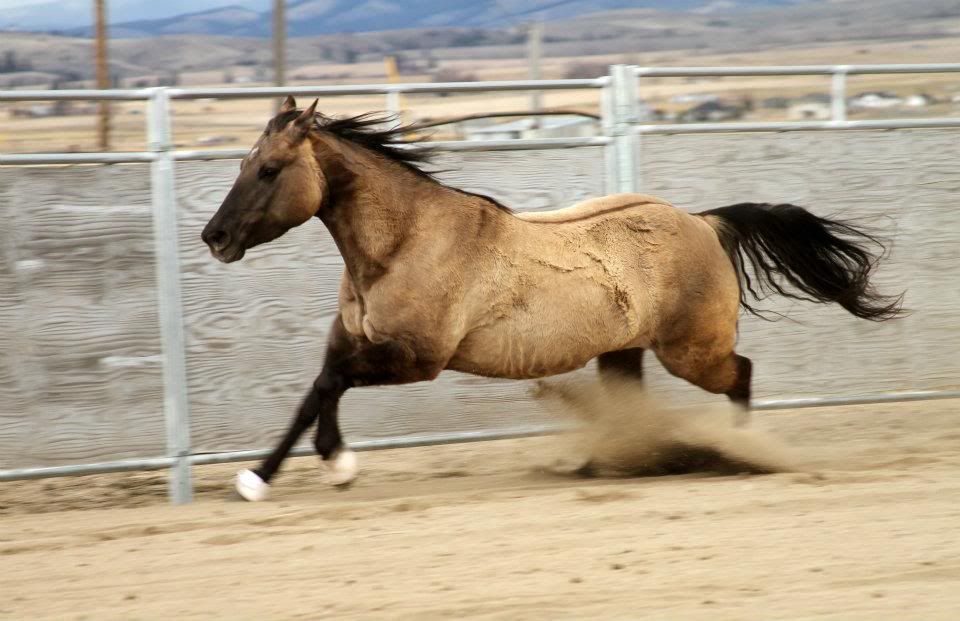 Weeeeeee...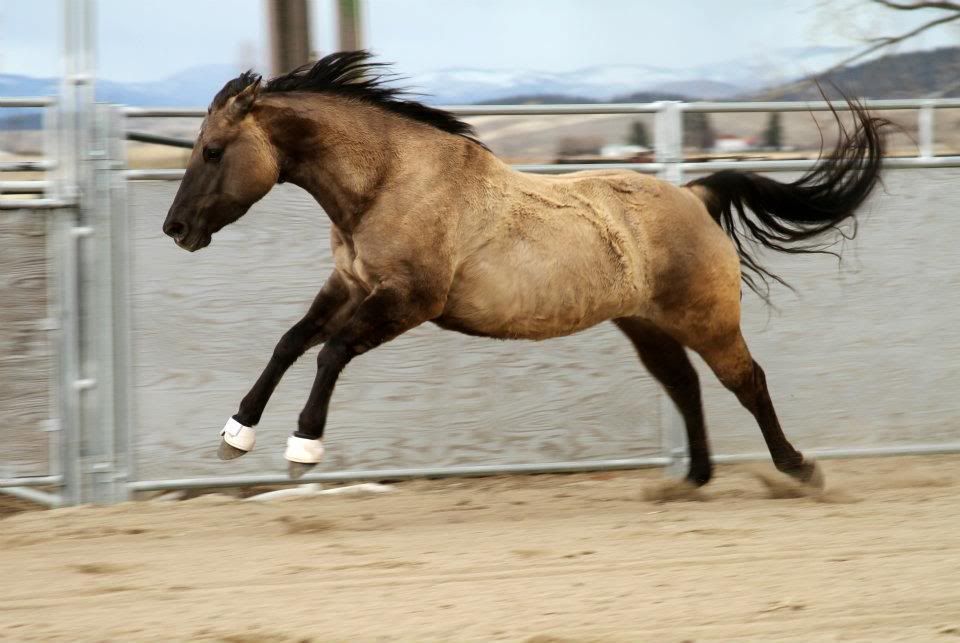 Another Pass By.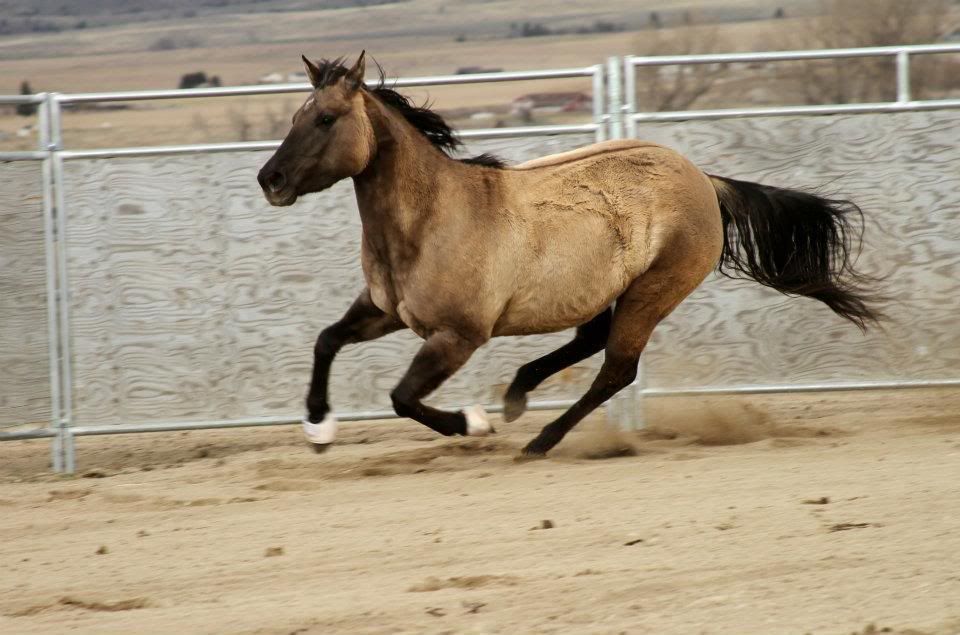 Stretched Out.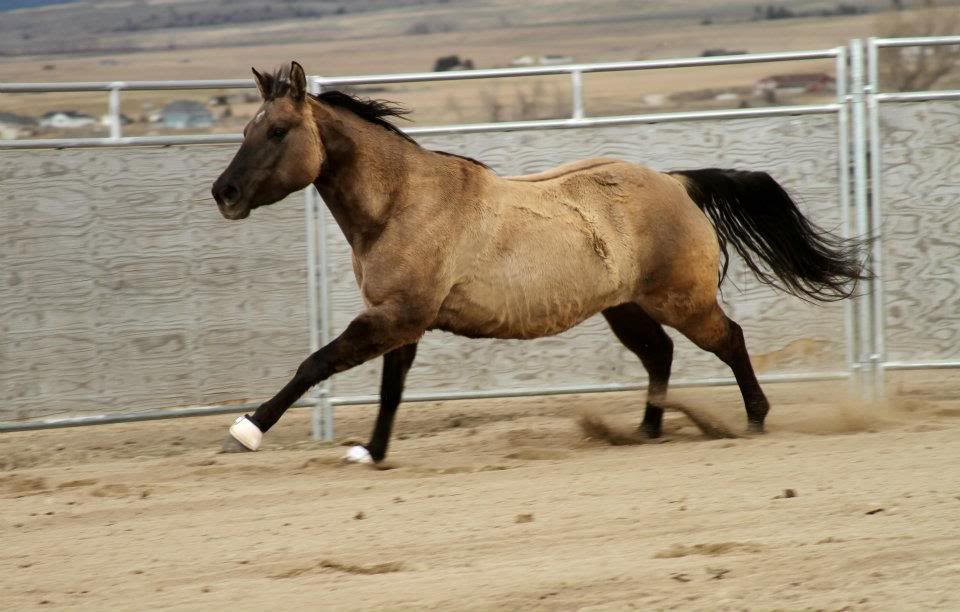 Coming In For A Brief Visit.
Beep Beep..Coming Through!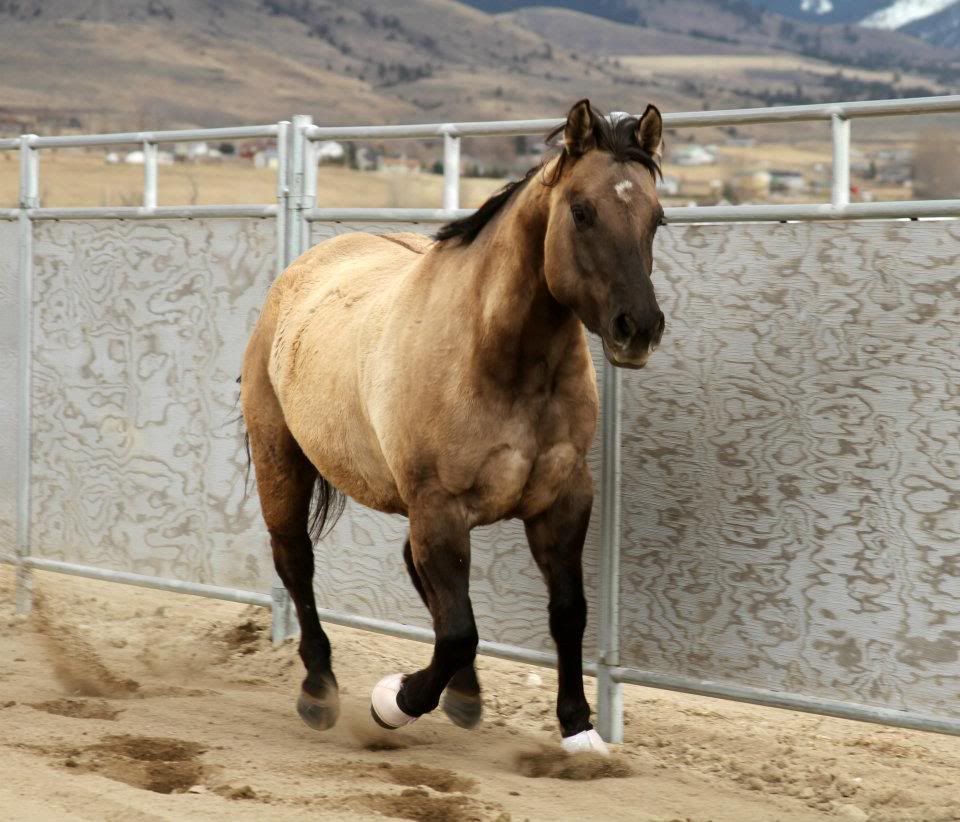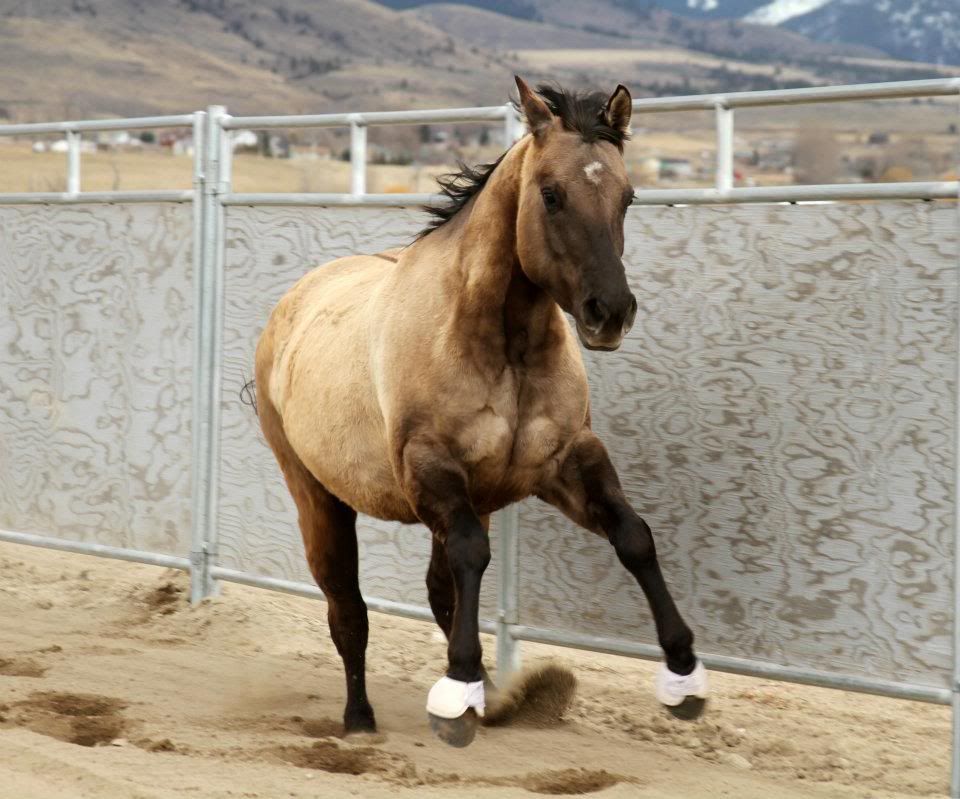 Cooling Down Stage lol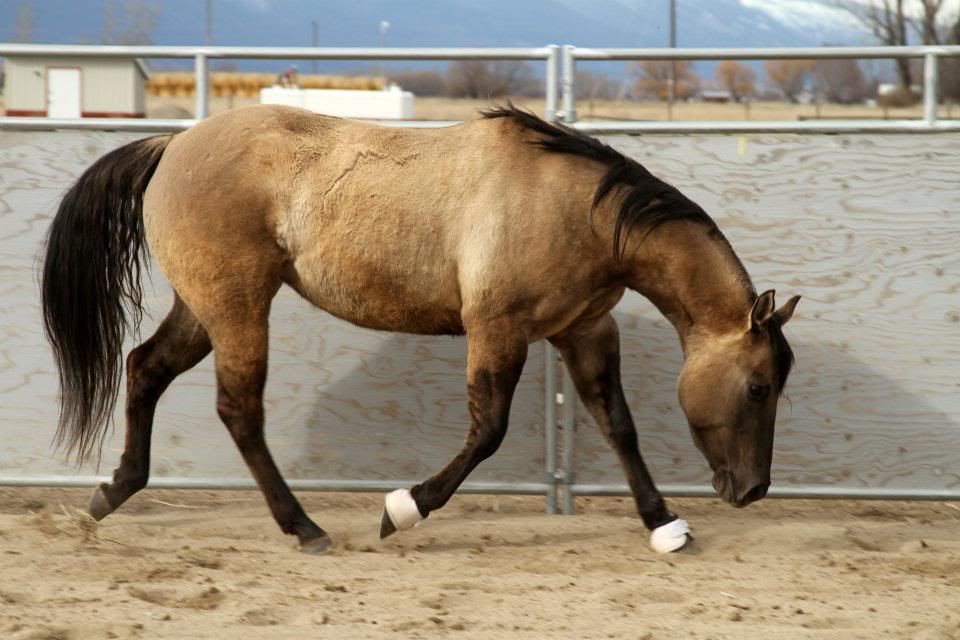 My Braid Job...lol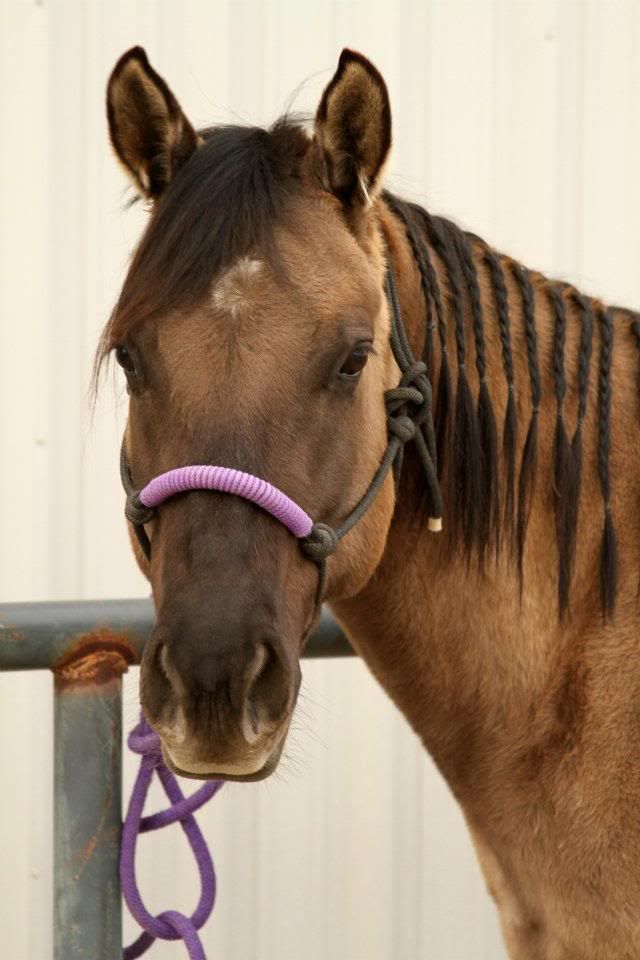 She is beautiful! Very nice pictures. I like her look, she's chunky but man can she ever move out! Oh and the braids are super cute :P
Posted via Mobile Device
I love how she moves! And you're pictures are very spot on, and with great timing!! Beautiful, if you ever feel the need to share just send her my way ;)

On a side note, that purple/pink and black halter looks AMAZING on her!
Thank you. Yes she's a chunk but she's got moves like Jagger...lol She's always been a nice mover. She does look good in purple, fits her well.

Nope, no sharing Sage. She's mine all mine...sorry..you have to find your own. lol
Nice horse. Love the pics.
---
Any day riding is a good day.
Awesome pictures and GREAT mare! Lovely conformation on this fine gal.

My sister has a gorgeous buckskin reiner that would cross FAB with her. ;)
She is a beautiful horse! I bet shes stunning in the summer! Awesome pics.
---
MUSTANGS...AMERICAS REAL HORSE
RUGGED...EARTHY...AUTHENTIC...LEGENDARY
I WILL FOREVER BE A STUDENT OF THE HORSE.
shes a very pretty girl.
---
quarter horses.....simply the best