Just Sage Pictures
---
Hi everyone, I thought I'd share some pictures of Sage. She's finally starting to shed out a bit especially since putting a blanket on her. There's a couple quarter horse shows in May and June that I hope to attend. The show in May could be quite iffy. I haven't had time to ride much this winter. During the month of April I'll be at the law enforcement academy and able to come home on the weekends to get some riding in. My only saving grace is that the show is the end of May. If not anything it will be great for exposure.
I trimmed up Sage's beard yesterday. She looks much better. haha Farrier will try and be out tomorrow. If all goes well and his wife is doing okay since she's been gravely ill. It's been hard trying to get him out, respectfully so. I turned her loose outside in the round pen. Much better lighting for the slow lens I have at the moment. We had seven inches of snow on Tuesday and by Wednesday it was pretty much all melting off.
How is everyone else doing? Has spring sprung yet? I wish it would hurry up and get here. Anyone getting much riding in?
Thank you for your time and for looking.
Looking At The Scary New Wheel-line In The Hay Field.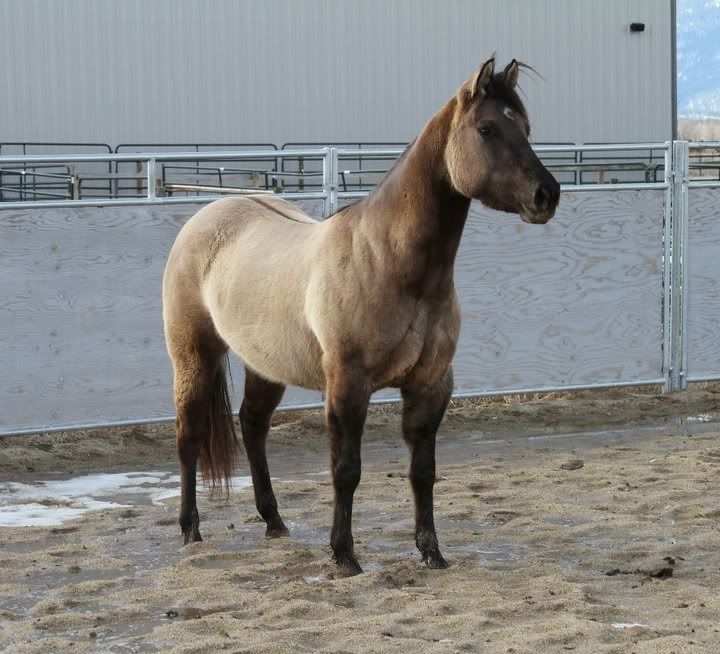 Quite The Attention Getter.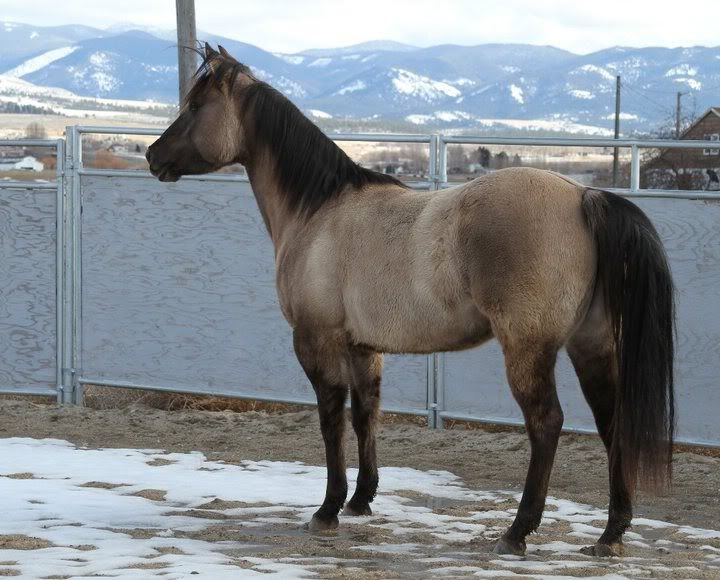 Snorting And All.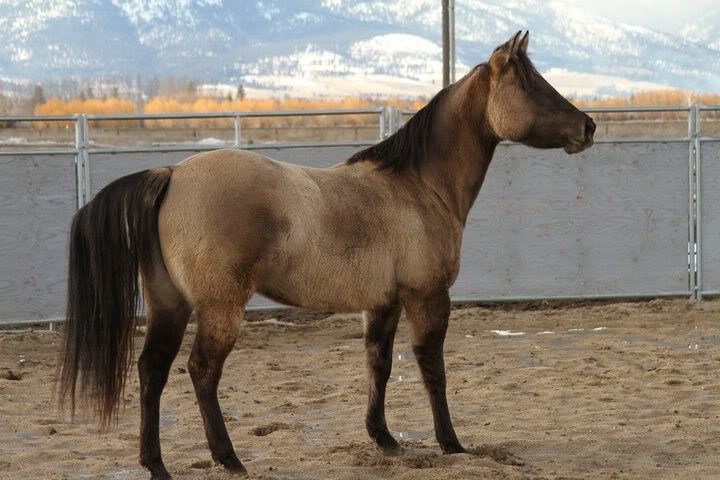 Perhaps A Little Prancing.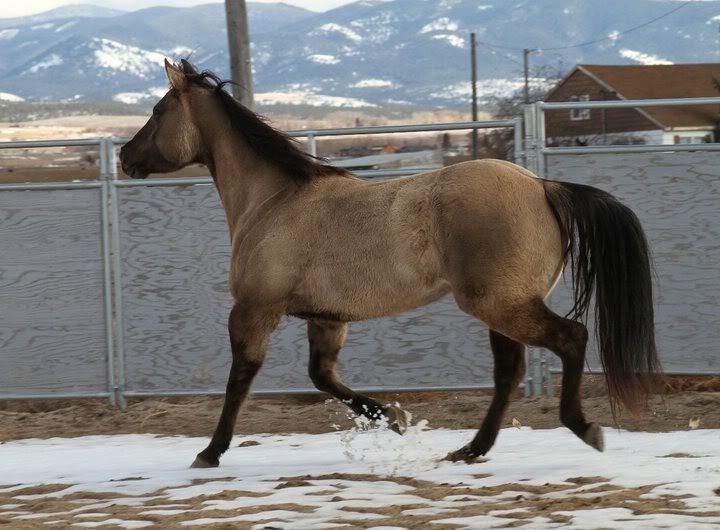 Monster Hasn't Moved Yet.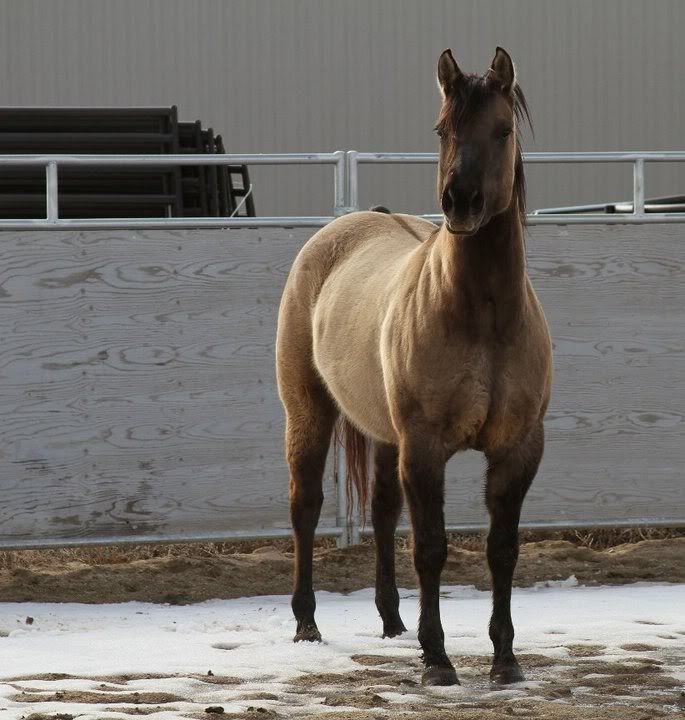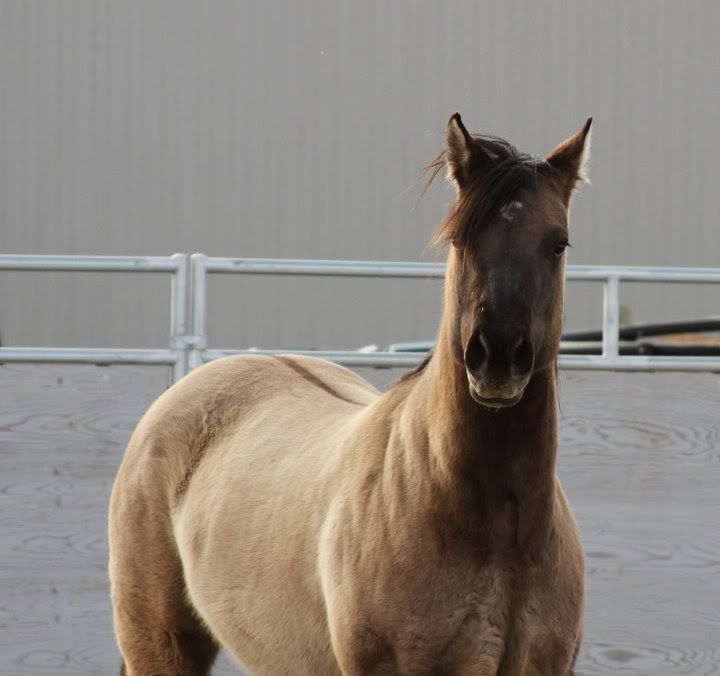 Are You Sure It's Okay To Come Over There?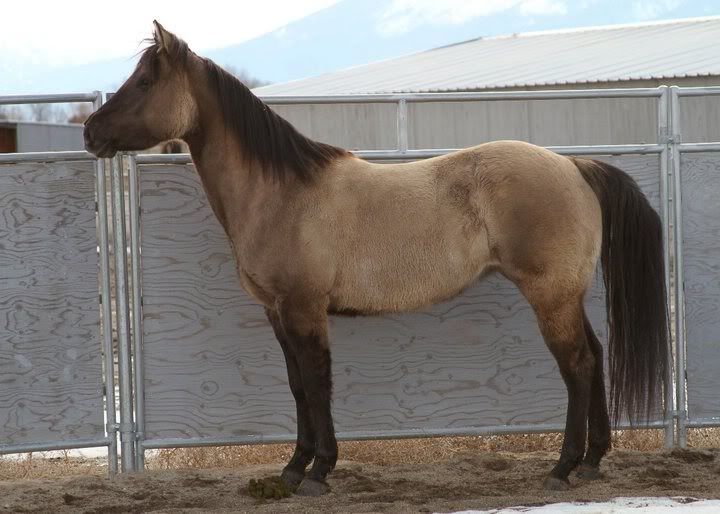 She's Thinking Not.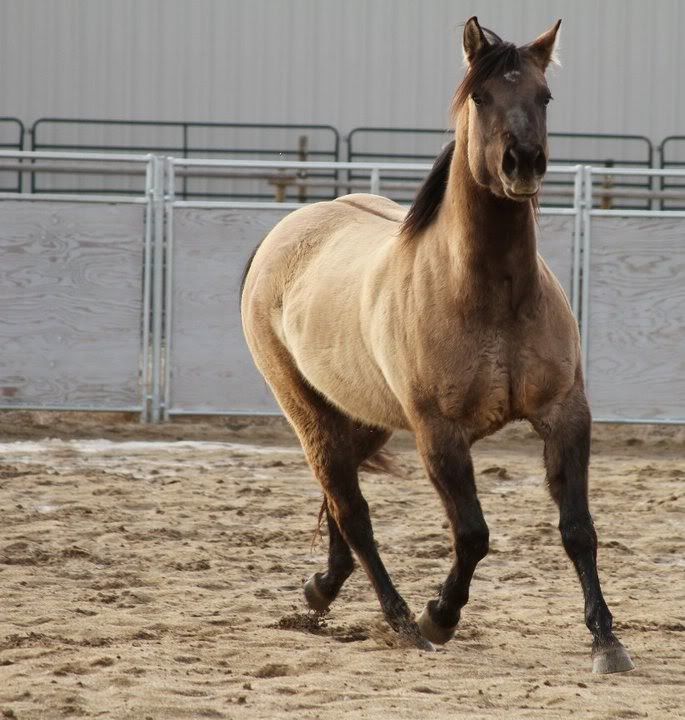 Run, Run Away!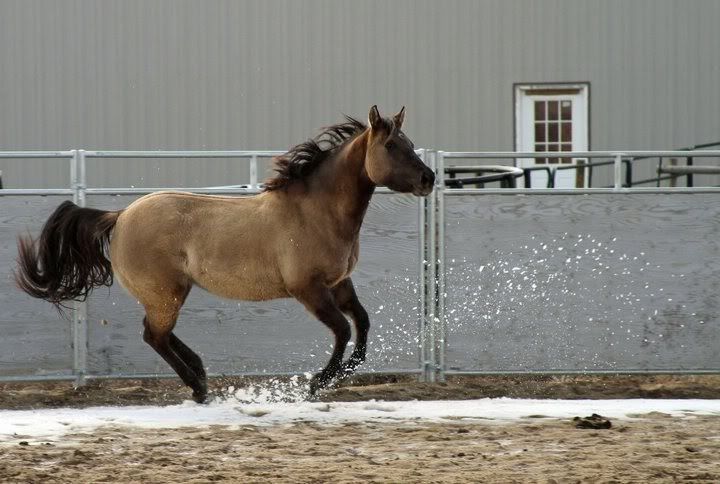 Snorting, Tail Up And Still Unsure.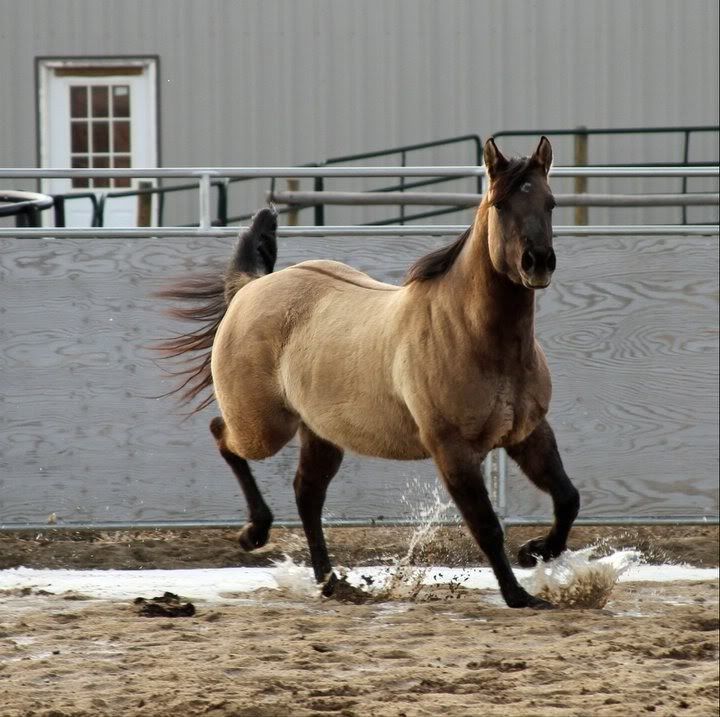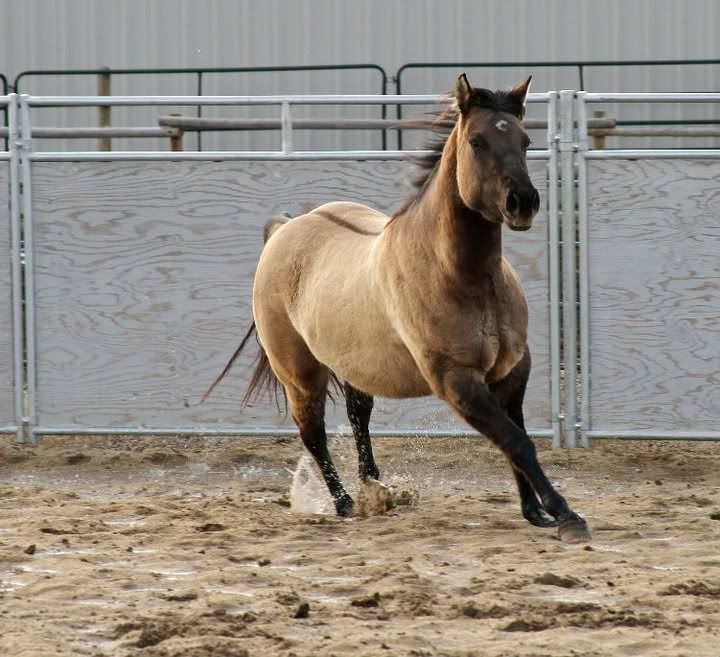 I'll Just Stay Over Here.
Okay, Finally Came To Terms With The Boogie Man.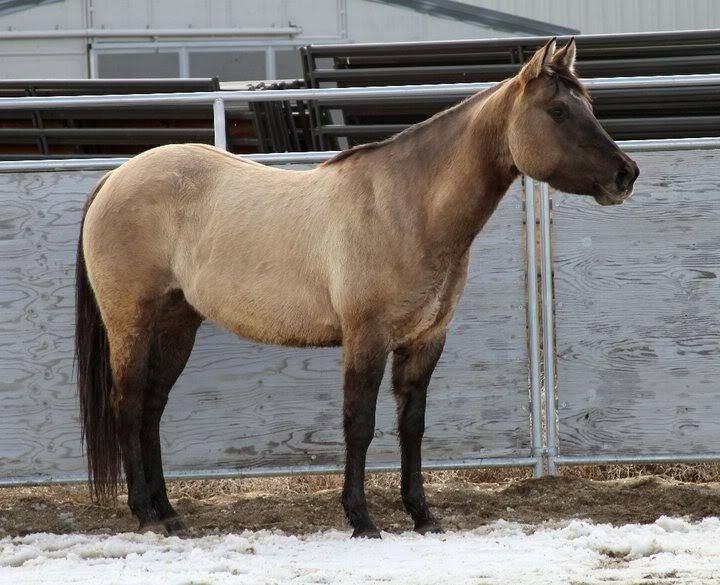 She is quite the looker isnt she?! Love her color!! Love that close up pic by the way!! Very pretty girl!
Sage! I haven't seen picture of her in forever. Adorable, as usual and looking like a bear with her winter fuzzies.
Thank you. Sage is pretty, but I'm bias of her. lol She isn't near as hairy as she was about a month ago. I had just put her blanket it on her in Feb. She likes to show off her moves for the camera. lol Thank you for looking.
When I see Sage's name on a thread, I ALWAYS look! She's gorgeous :)
Posted via Mobile Device
She is so pretty! Love the grulla color. You're lucky that spring has come for you, here in MN were expecting another FOOT of snow next week :(
If nothing else the monster in the field made for some gorgeous pics!
She really is a beauty!
Where in Montana are you?
(I'm in Kalispell.)
---
Not spring yet we have more snow on the way dang it. It snows then rains then freezes. It doesn't know what it wants to do here.

I live just south of Missoula. I go through Kalispell fairly often in the summer when going to Glacier. Also went to Rebecca Farms this past summer taking pictures of "The Event". I'll be going back this summer too.
Posted via Mobile Device
Sage is gorgeous, as always!!