Just Sage Pictures
---
Hello everyone, I rode Sage yesterday. She's coming along very well. Improving more and more every day. I turned her out in the arena last night before riding to see if she wanted to run around any, and she made a few laps and then was ready to get to work.
I've started going by every day to feed her grain to build her weight up. I'm really not happy with how she is looking right now. She is only being rode by the trainer two-to-three times a week. Nothing really heavy either. The place I board at just kind of likes their horses on the thinner side and I like mine a tad on the heavier side. Not obese just a little heavier.
Anyway, these are some of the pictures I took in a hurry last night before I lost sunlight.
Thank-you for looking.
Headed Out For Her Stroll.
Feeling A Bit Frisky.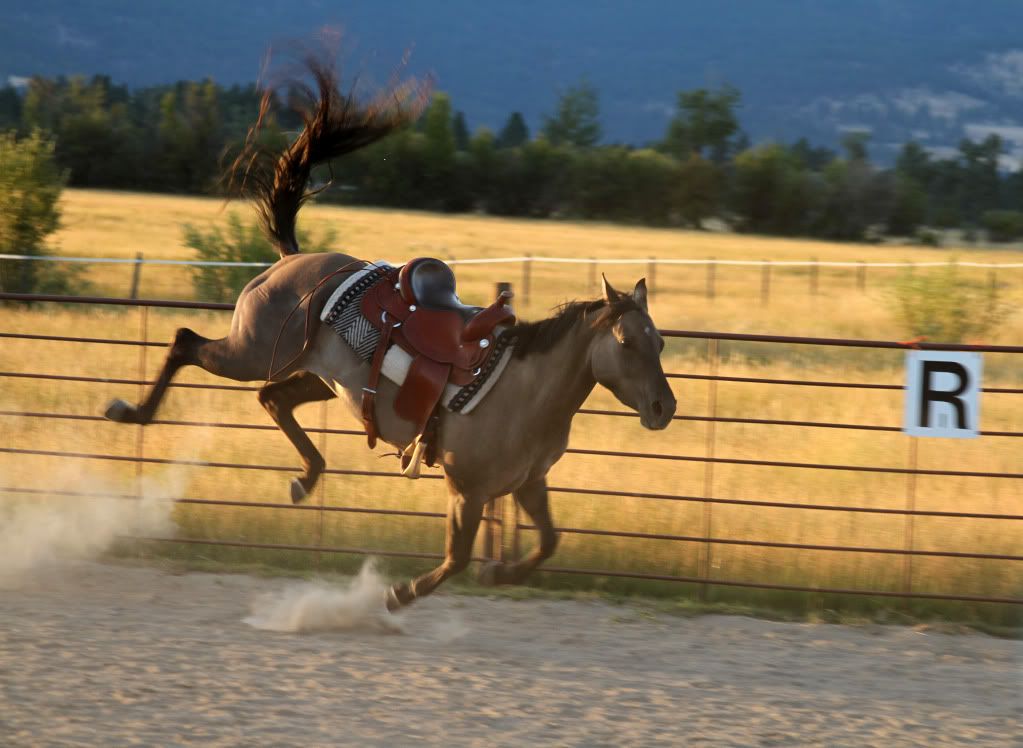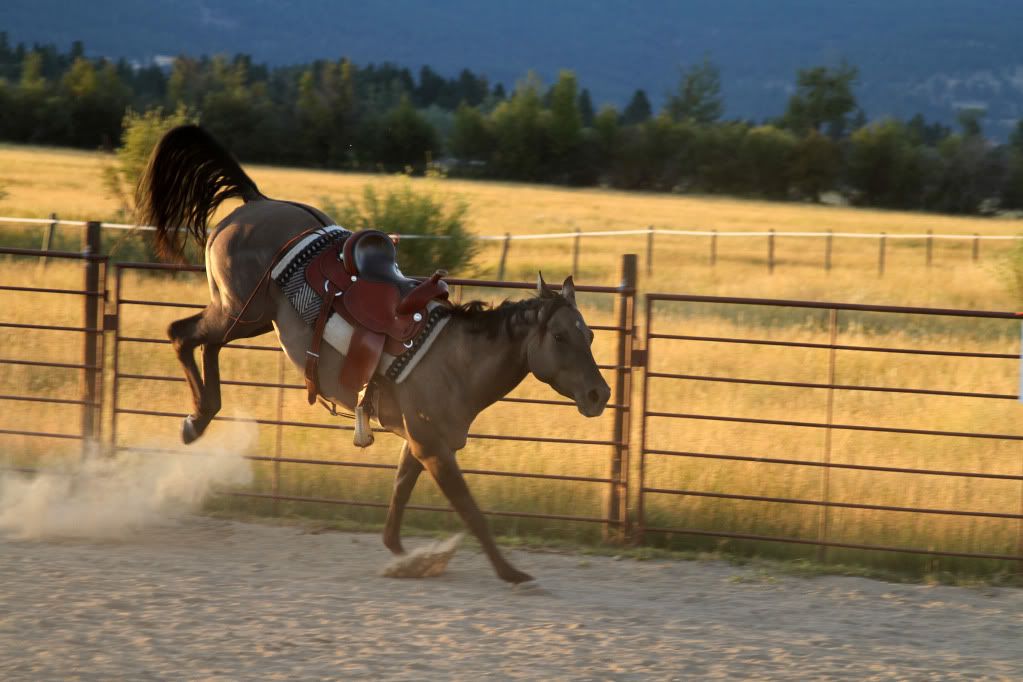 For Some Reason I Like This Picture.
Finished With The Jaunt, Coming In To Be Haltered.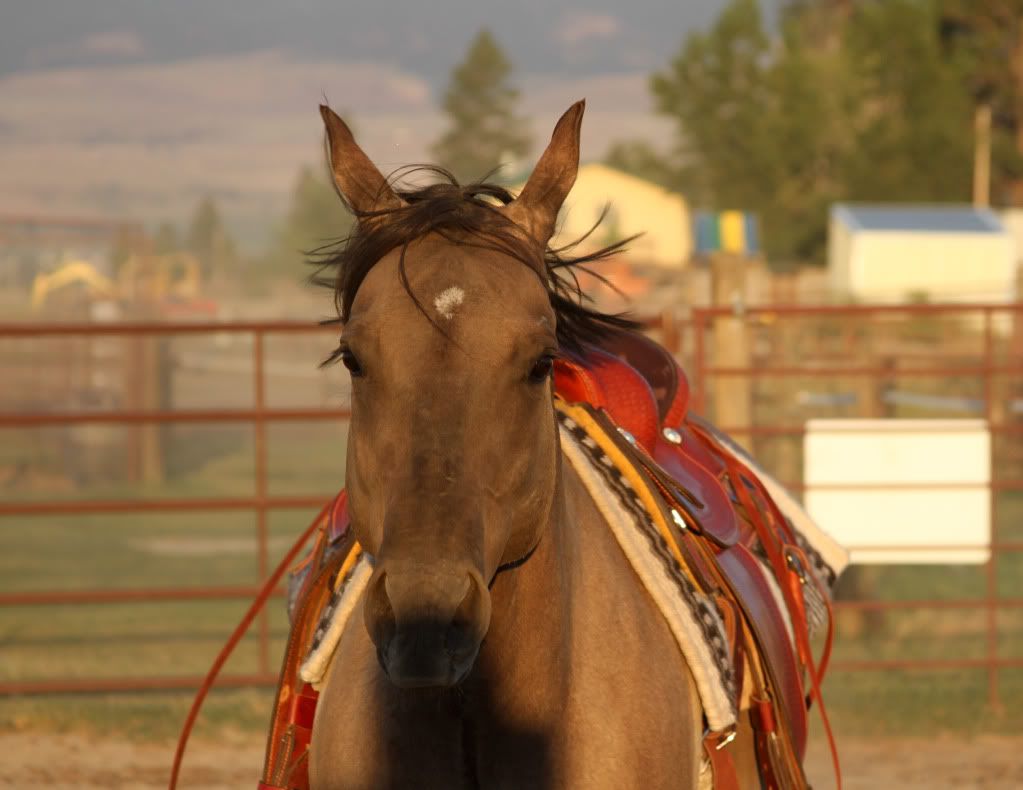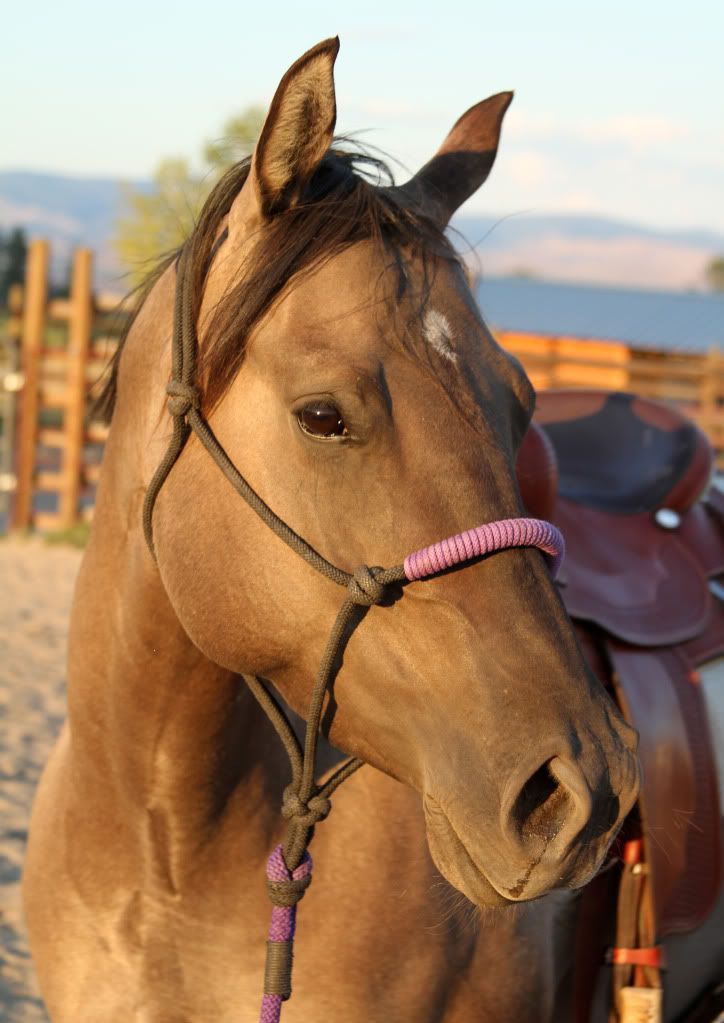 She is absolutely stunning!
---
Your horse is an extension of you.
Sage is gorgeous as usual. Won't all that grain make her too hot?
Mac will be jumpy with just a week of graining.
sage is stunning. i love looking at her. i love the bucking pictures
---
Beauty is not diminished by those who refuse to see, hear,feel or in any way sense it. If you refuse to see beauty its you who is weakened.
I think her weight is fine : ) She's absolutely stunning!
---
100% Anti-Slaughter and PROUD of it!

Thank-you. Yes graining can make some horses high. In my opinion she needs weight. I'll take some pictures of her without the saddle and you can see what I mean by thin.
Posted via Mobile Device
I love seeing pics of Sage! Shes gorgeous!! Love the pic you said you like, it is very pretty with the sunset feeling to it! I love the first "frisky" pic too lol, looks like she had a blast!!!
That is one good camera you got!! Those pictures look amazing!
Similar Threads
Thread
Thread Starter
Forum
Replies
Last Post
Sage Pictures

HorsePoornBigSky

Horse Pictures

18

03-27-2011

12:14 AM

Just Sage Pictures

HorsePoornBigSky

Horse Pictures

13

03-05-2011

07:07 PM

Sage Pictures

HorsePoornBigSky

Horse Pictures

15

10-31-2010

01:02 AM

Sage Pictures

HorsePoornBigSky

Horse Pictures

14

06-25-2010

10:10 PM

New Sage Pictures

HorsePoornBigSky

Horse Pictures

9

02-26-2010

02:49 PM