Just some pics...
---
So these are like from this summer, there of my grandmothers neighbor's horses. She has five, at least that I know of, she might have more now, but I think she sold Cody to my cousin.
First is Jake, 3 month old(I think?) Quarter Horse, I love his color. His mom is GORGEOUS, she a buckskin, and his dad I think was a red roan, not sure though. He's so cute and loves people.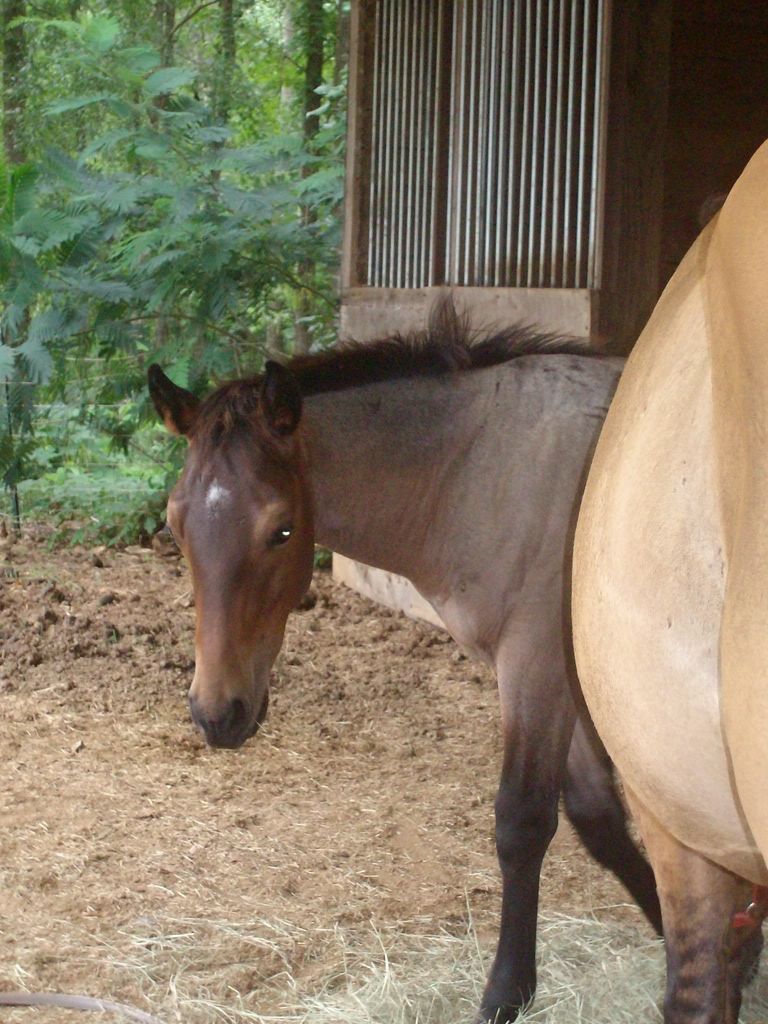 His mom was eating so I couldn't get a pic and this was the only good one, you can kind of see her, I love her legs.
Next are pics of her riding horses; Sunny, Cody, and Quince(though Quince is only 3, so he is still in training).
Trotting up for dinner, Quince is in the back and Sunny is up front.
Sunny, I love his blaze
Awkward
He acts so much like a colt, it's so cute!
Mr. Cody, he's the leader.
Quince: "OOOO WIRE!!!!" Cody:"Stupid kids."
You can't say he's not cute!
They truly are best friends.
This is the last pic I took before it started raining and I had to leave, it's so cute and the shot really turned out good.
So thats it, thats all the horse pics I have until I go back to AL and visit Abby for 2 weeks!!! XD
Weanling
Join Date: May 2008
Location: Jersey girl in Northern California
Posts: 508
• Horses:
1
I love the pic of Cody with his eyes closed. Such beautiful colors in that one!
---
Horse whisperers don't whisper to the horse....they listen to the horses' whispers.
yea! His color is like really rich chocolate bay, so pretty, like everyones dream bay! lol
i wanna kiss em' !
---
On The 6th day god Created The Quarter Horse...One The 7th he Painted All The Good Ones---
*trisha<3
haha, go ahead, they would love it!!! :]