Jynxy back in work!
---
Well, it's been a very long 7 weeks! I am immensely pleased with her progress, basically the wound just has to close now and we're good to go. The vet cleared her 2 weeks ago to go back into work, he sees no reason why she can't be ridden. I'm just starting her with round penning, get her loosened up and moving again and then I'll graduate to more lunge/side rein work and look to start riding her again more into August. She has no lameness whatsoever, she's back on outdoor turnout as of this weekend. I am beyond happy this is almost over!
Haha, and yes, for anyone not keeping up, I finally roached her mane like I've been threatening to do for over a year. Everyone at the barn is furious with me, LMAO. I don't care, I like it and her mane was completely unmanageable. At least this way, it'll be perfect length for show season next summer!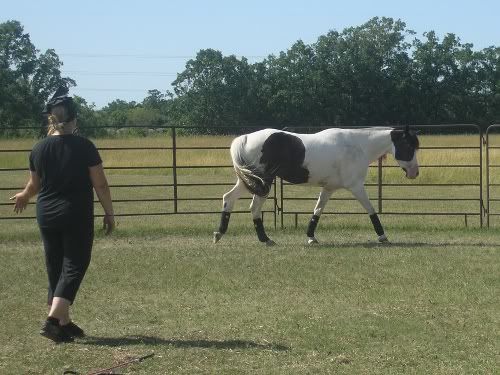 Walking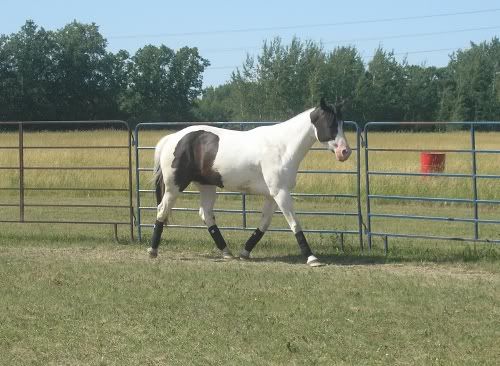 I'd forgotten what a lovely little trot she has, hehe
Sooo hot today, she had no extra energy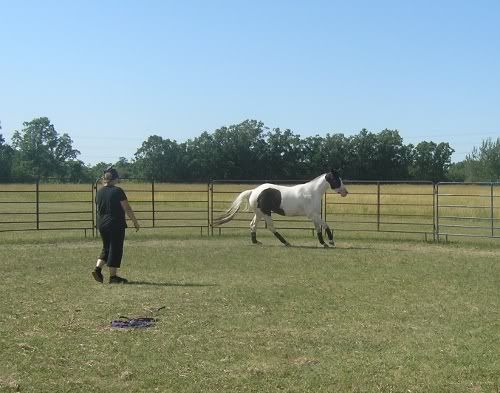 Little canter!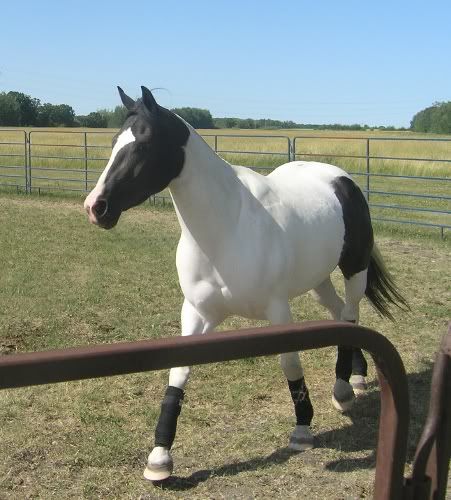 Back to trot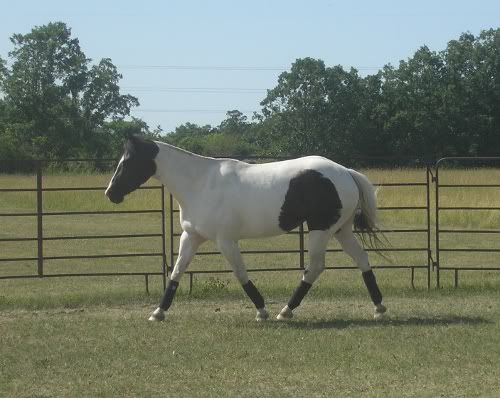 Other direction
Pretty Jynxy face!!!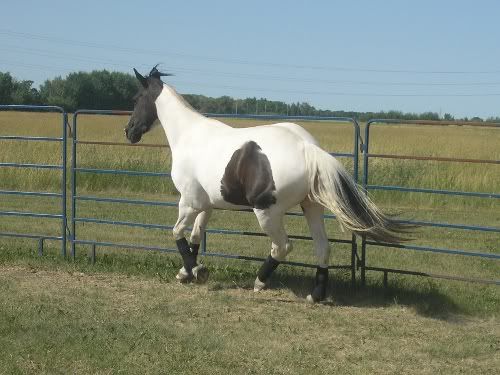 Canter other direction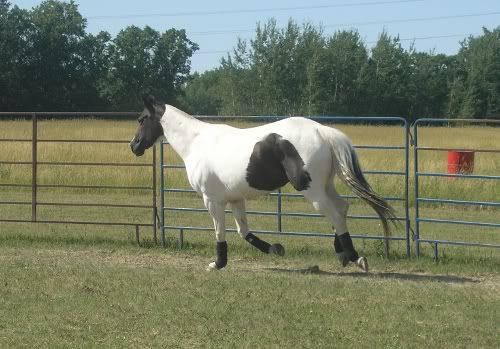 Don't you just love her weird wavy tail?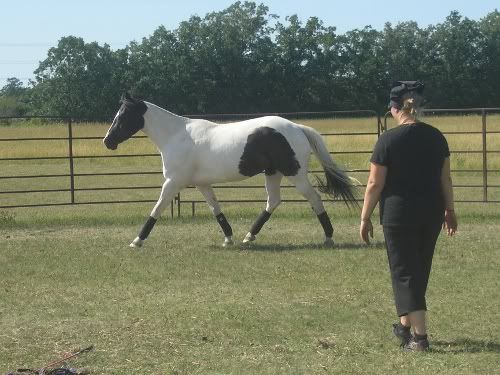 And back to trot
I posted these last week to her injury thread, but for anyone who hasn't seen her updated leg injury progress and my new fav photo: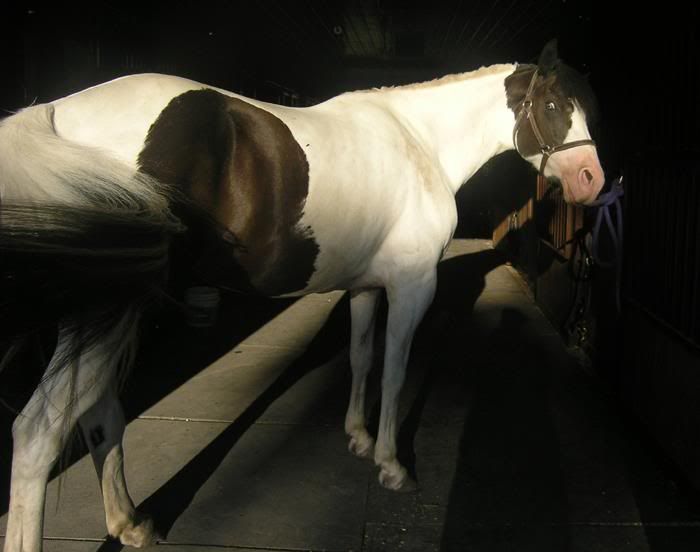 Initial Injury June 9, 2011: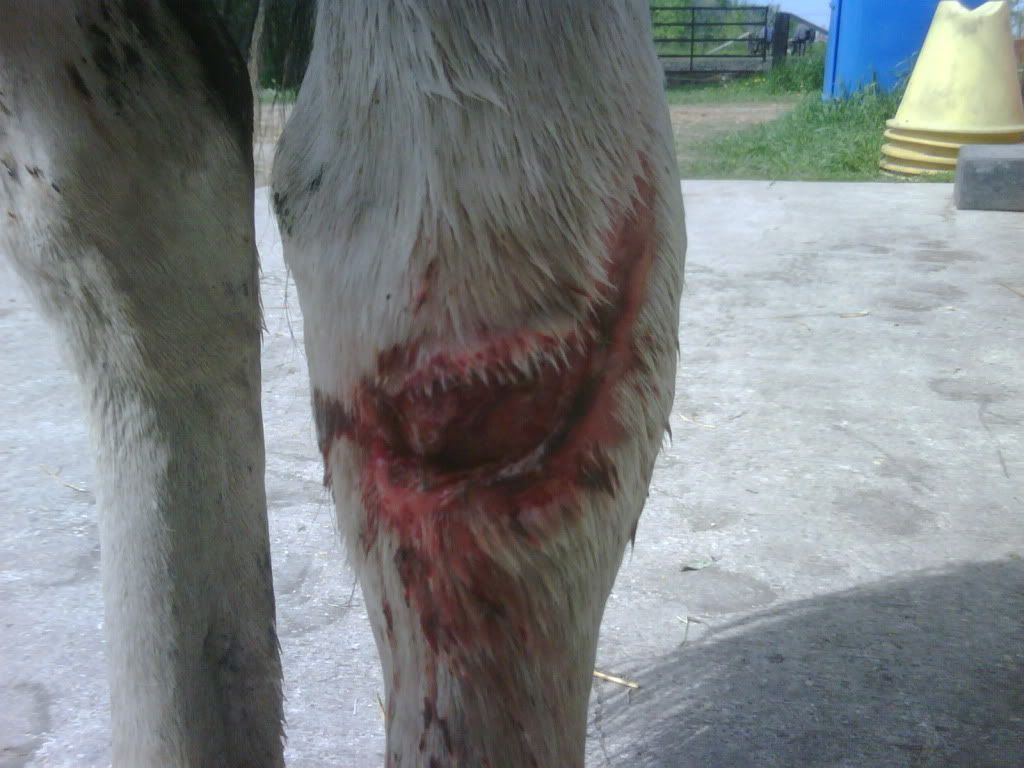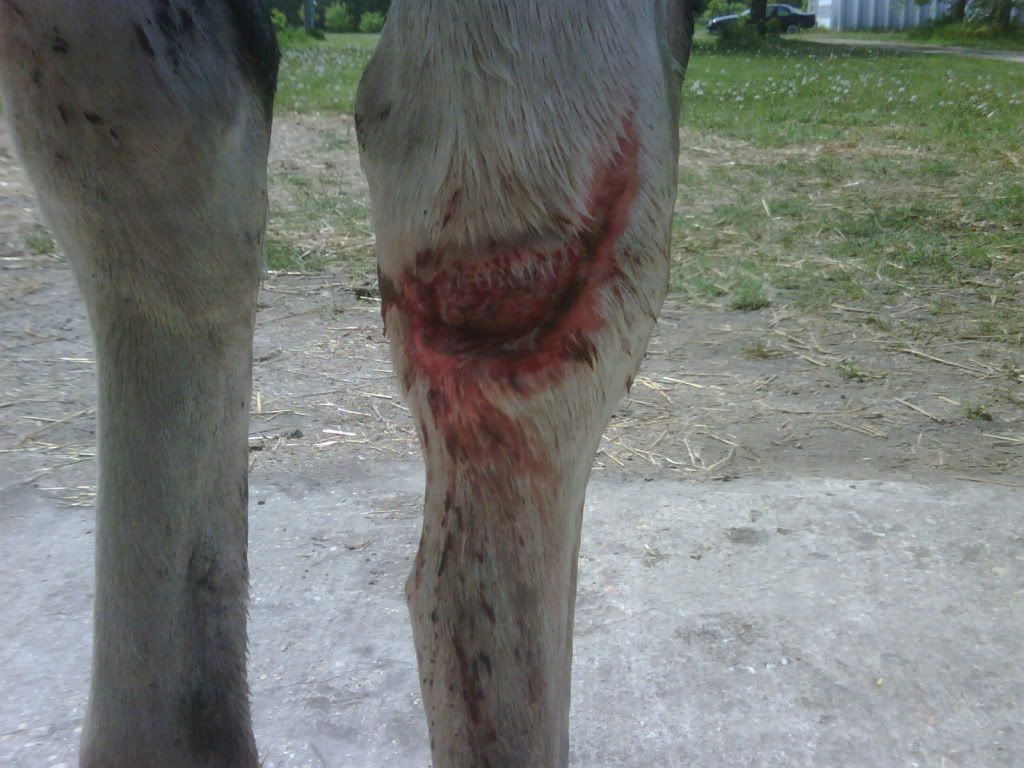 Injury now, July 29, 2011: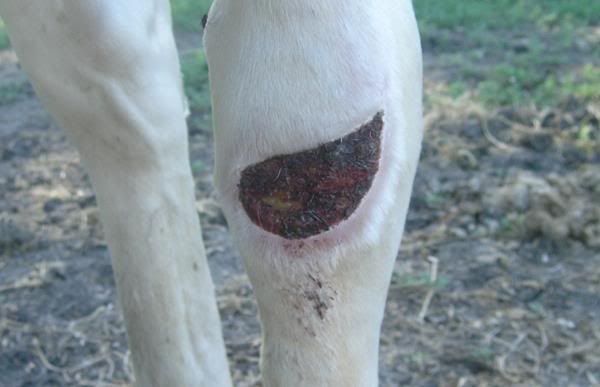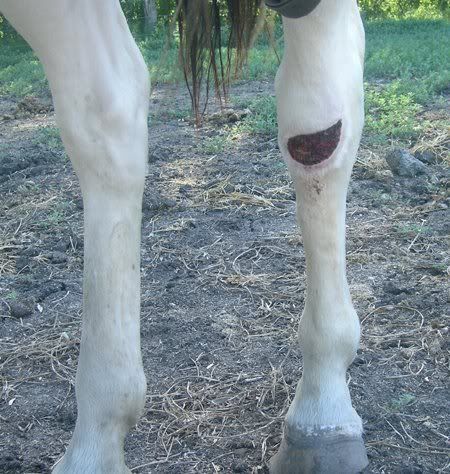 ---
Quote:
I hope God tells her to smash her computer with a sledgehammer.
Oh nice! =] She looks good!

Sorry I haven't been on in a while so I don't know -- how'd she get injured?
---
SASHA ❤[COLOR="DimGray"]
Oh cry me a river, build a bridge, and get over it.
Green Broke
Join Date: Oct 2009
Location: Witbank, South Africa
Posts: 2,681
• Horses:
2
I'm so pleased she's ok and back to work... I love her mane, roached manes are just so much easier to work with.

She's gorgeous, I cant wait to see how things go with her!
---
Every girl wants their own LOVE STORY, I found mine... :)
The doofus went and kicked another horse through the fence, and got hung up on the wire. I don't know what I'm going to do with her, a new mare was turned out in the paddock next to hers and someone forgot to close the alleyway so the mare came through and they started sniffing over the fence and Jynx, of course, immediately starts squealing and smashing the gate with her front leg, and turning to kick with her back legs. :roll: I'm counting the days til she costs me more money for the next injury.
---
Quote:
I hope God tells her to smash her computer with a sledgehammer.
How did you get her leg to heal so quickly? My instructors yearling had a similar injury (He cut open his leg and flesh was hanging off the wound) around late May last year. And his leg just finished healing two months ago.
I must say you did a wonderful job getting her back to health.
I love the roached look on her btw
I'm not even quite sure! We did daily hydrotherapy for at least 15-20 minutes of cold water for about 4 weeks? Also had daily bandaging using nitrofurazone. The location caused pressure sores on her hock, still healing those as well.
It only took about 4 weeks for the flesh to fill in, then we left her unbandaged and continued hosing and using a special coolant spray mixed by the vet to promote healthy tissue growth and restrict proud flesh. I pick all the scabs and excess tissue off once a week now.
I really thought the entire summer was shot, I'm immensely pleased I'll actually be able to ride her and get her back in training a bit before winter!
---
Quote:
I hope God tells her to smash her computer with a sledgehammer.
Glad she is doing better!
---
You are never better than anyone. Every rider has skills they need to improve. The only one you must compare yourself with, is you.
Good job. See, all that worrying about nothing...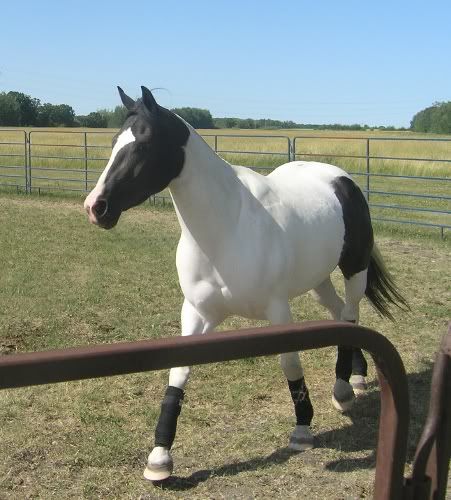 I absolutely love this picture. I fell in love with her all over again
---
-Kelsey
Horseless currently. Hoping someday that will change.
She is adorable! Looks like she healed up well and is moving good! I like the roached mane look. I roached my boys for the first time this year. I love it. Though Honestly it grows out and starts to fall over about 6 months. (At least for Jake but he has thin mane...)