Kai and I photos 7th Feb 09
---
7th Feb 09
Braved the heat this morning and rode Kai. Put the jump saddle on him and he went lovely. Was only a spaz after we cantered the right and then we changed to the left and he would not settle until we cantered. So I will just go straight to pics and stop blabbering...
Canter right, two photos in sequence
I tried to distract him with leg yeilding to settle the trot between canters, kinda worked...
Canter left, two photos in sequence again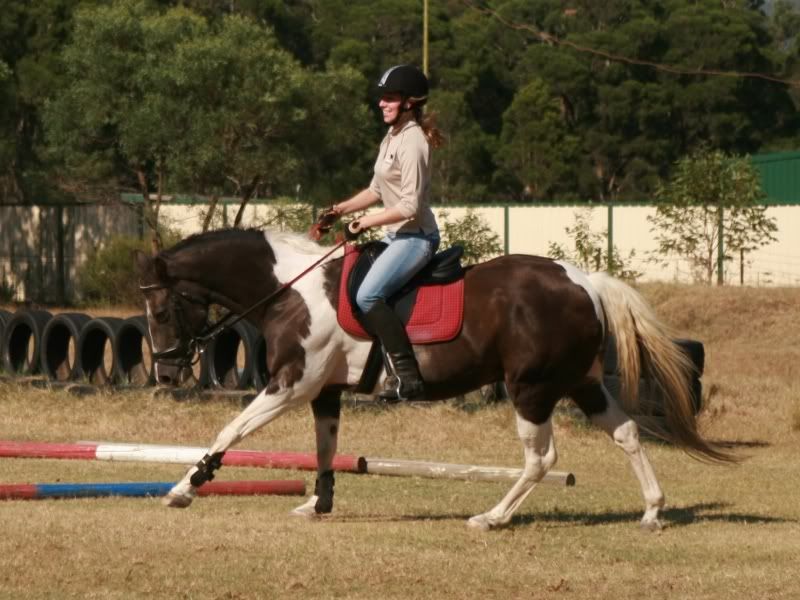 Then I decided to pop him over the tyres in the shade so crap photos but what the hey?
We went over twice
He did fine, but after the second time over mum got this funny pix of him one stride out from the jump, I have no idea what is up with his legs haha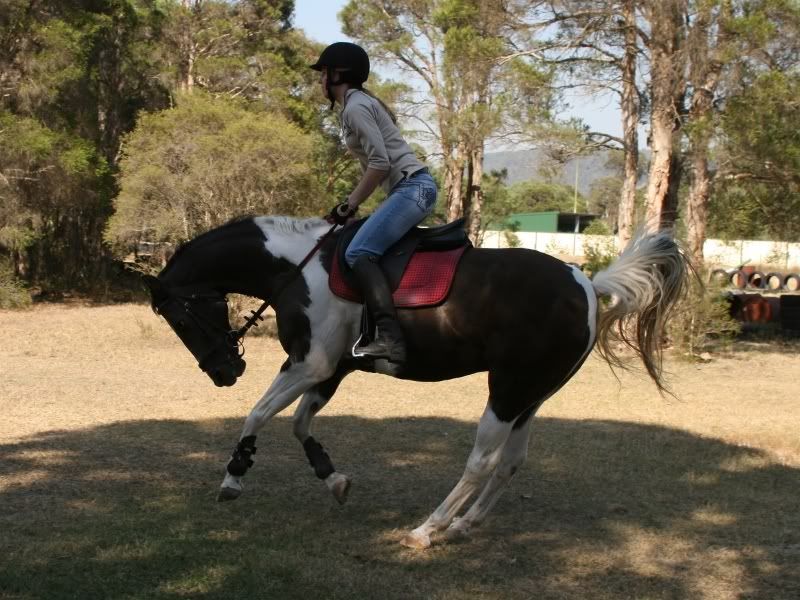 And then Angel was going mental watching him so a pose afterwards with her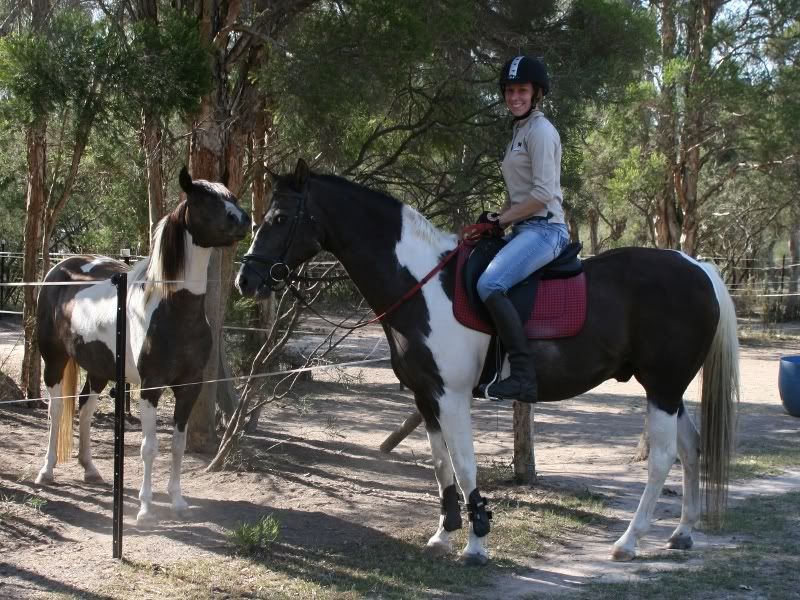 but todays the 6th?? lol! cute horse!!
I am now living back in Sydney Australia ;) it is Saturday here already :)
I love looking at pics of you two! Of course you both look amazing!
Great pix. He is so pretty and looks like a joy to ride.
Similar Threads
Thread
Thread Starter
Forum
Replies
Last Post
Photos

wanderlust

Hobbies

54

08-03-2009

10:25 PM

More photos

my2geldings

Horse Pictures

6

07-14-2008

12:38 PM

some new photos

my2geldings

Horse Pictures

5

05-19-2008

02:36 AM

New photos

my2geldings

Horse Riding Critique

9

05-09-2008

10:49 PM

Fantastic photos

Sara

Horse Pictures

0

09-28-2007

04:43 PM