Glad you guys are liking the pics cause I have a bunch more from today!
18th February 2008
The rain stopped this afternoon and the sun was shining by the time I got out of work! So that means mega humid weather! I braved it and took Kai's bridle out and in my work clothes, whoops, rode him bareback again...
He was trotting a little better today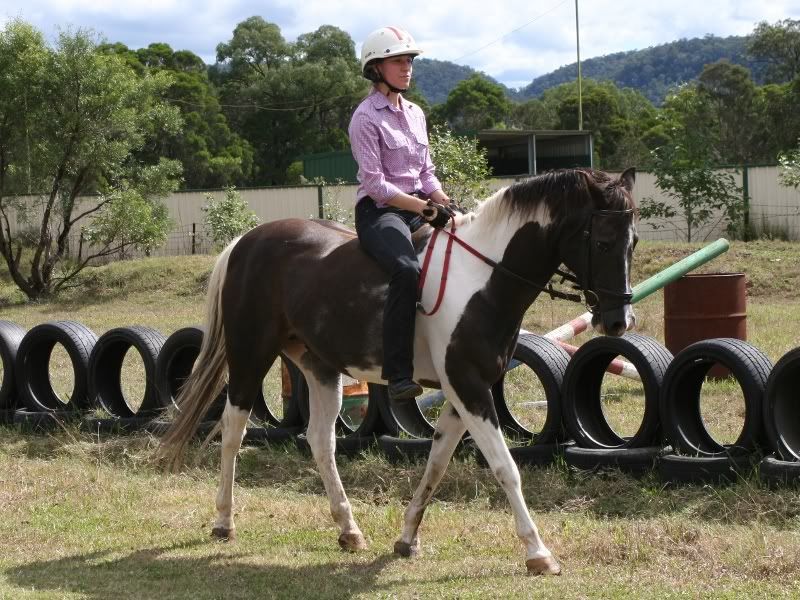 Ground was safe for canter in the middle of the arena
Weeee
change direction at trot
Ick my hands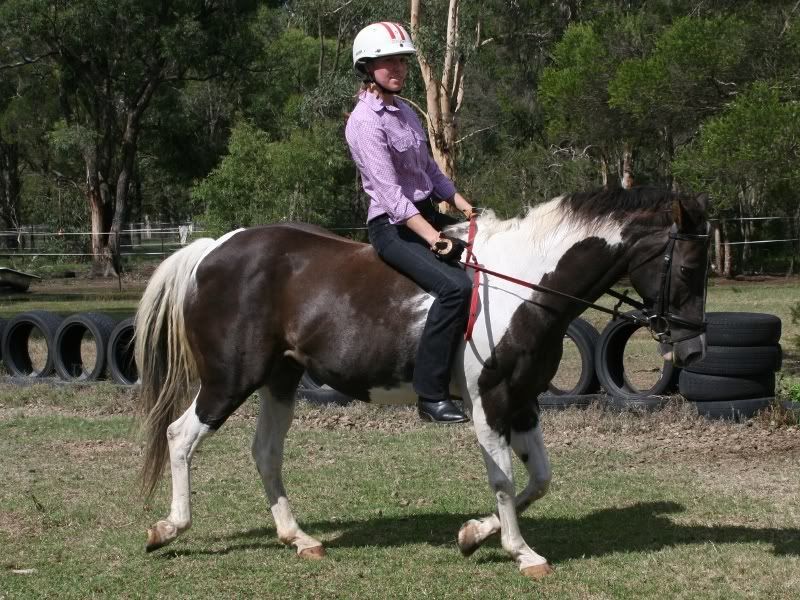 Canter other way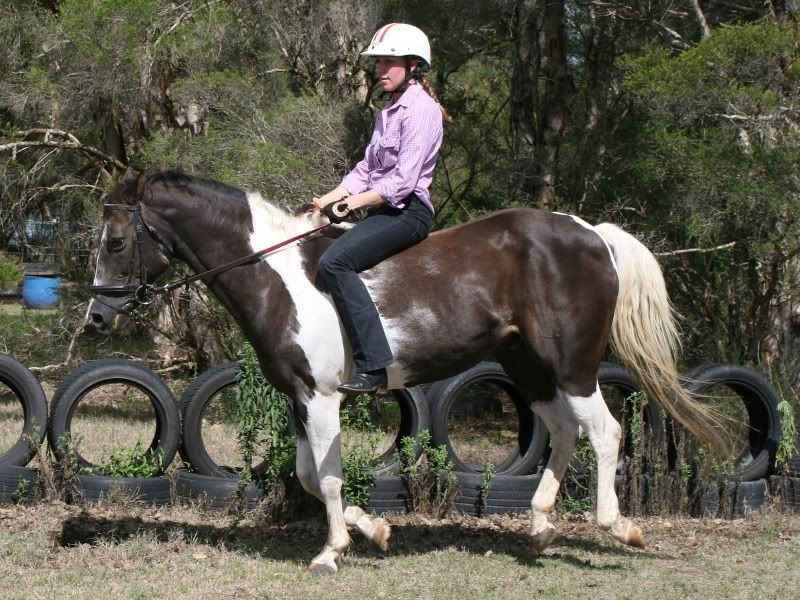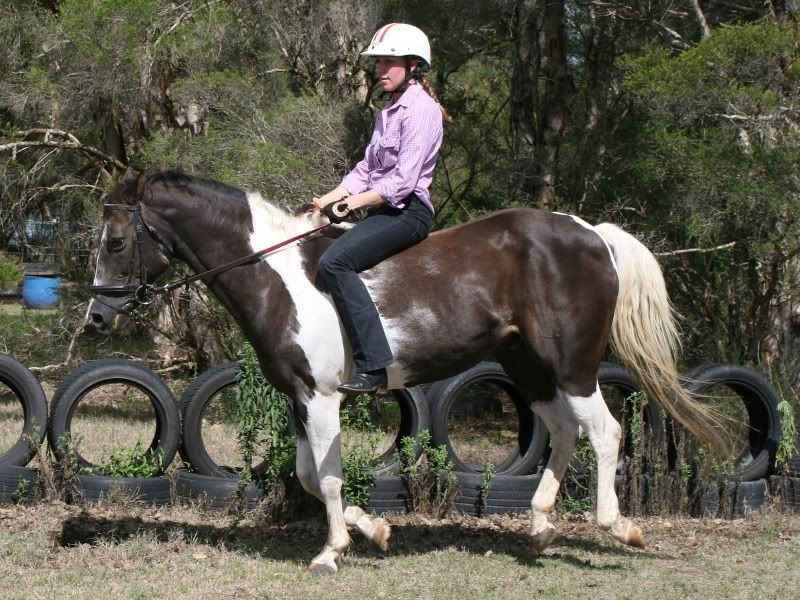 Not as balanced this way
more trot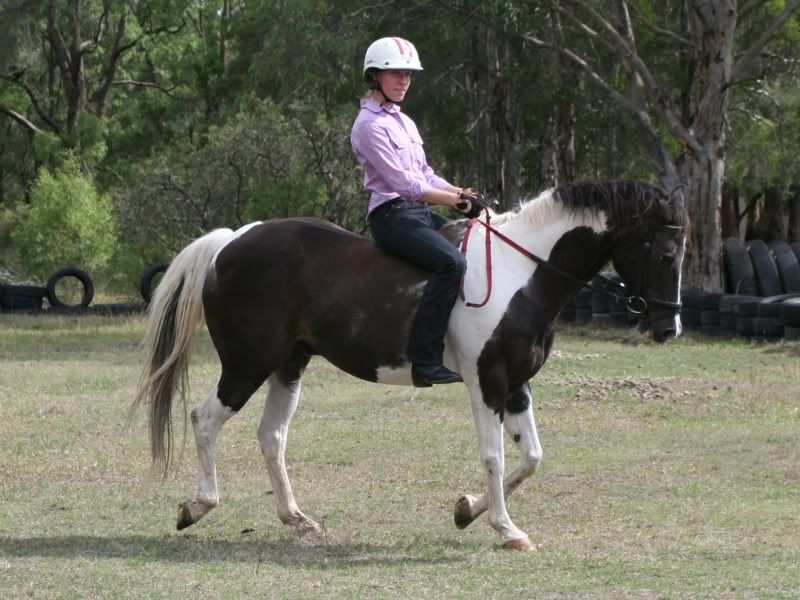 and a break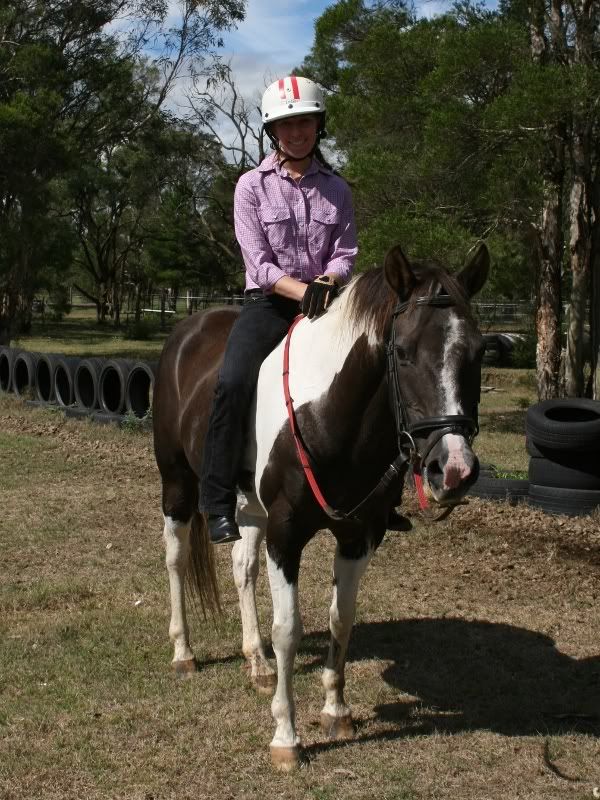 cont
Then some fun!!! We decided to make the most of the puddles and practice our XC water obstacles hehe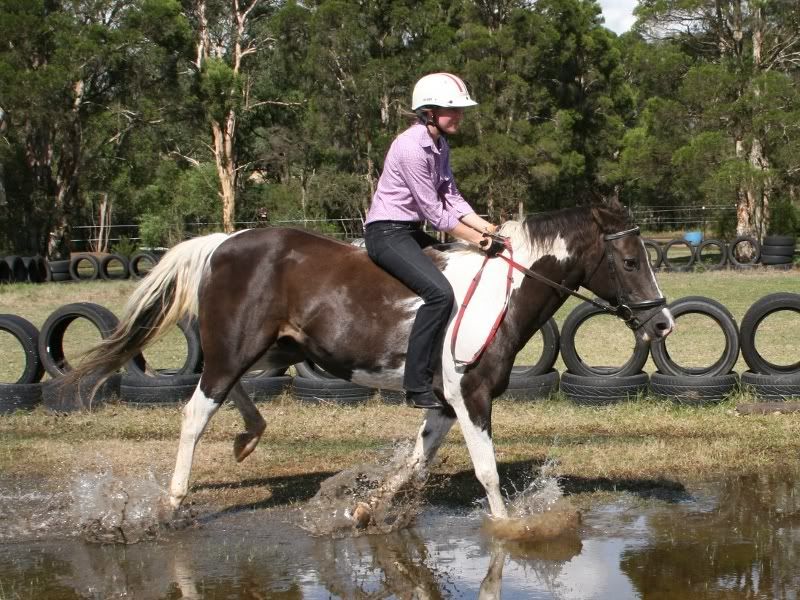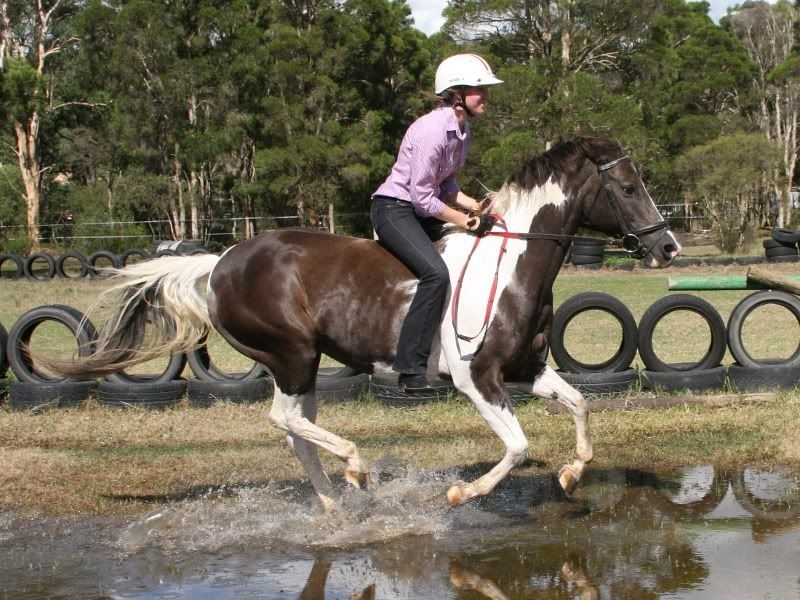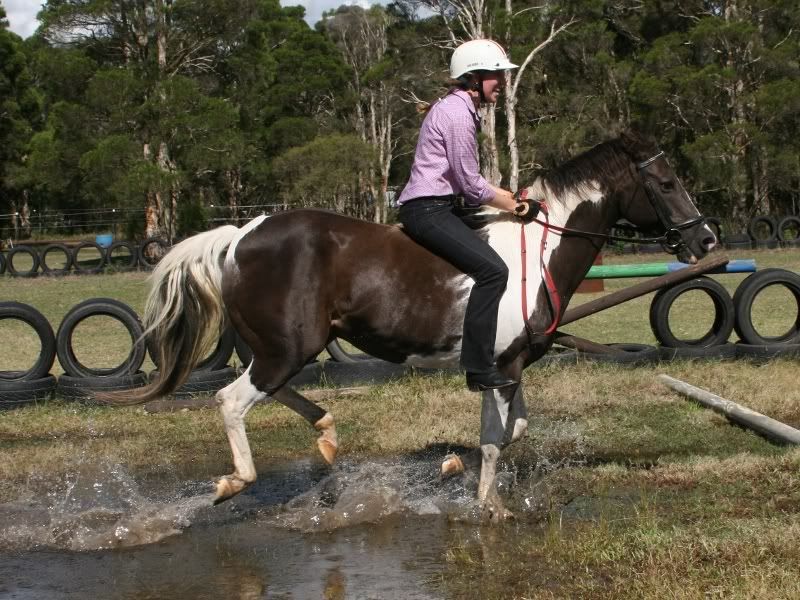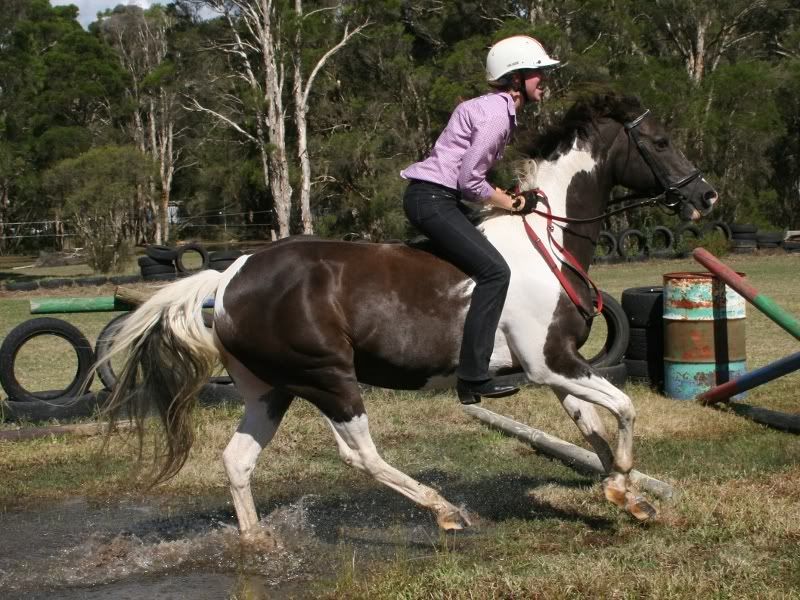 cont
---
He is so much fun so once more through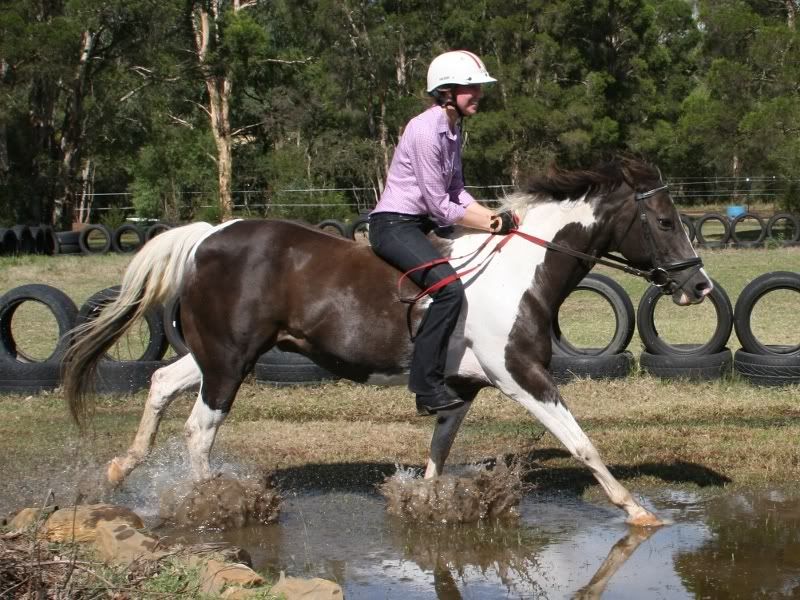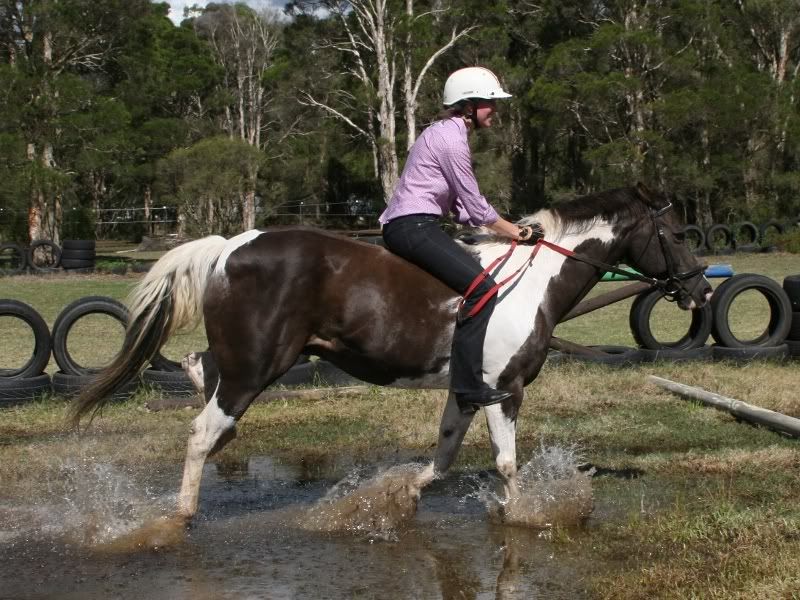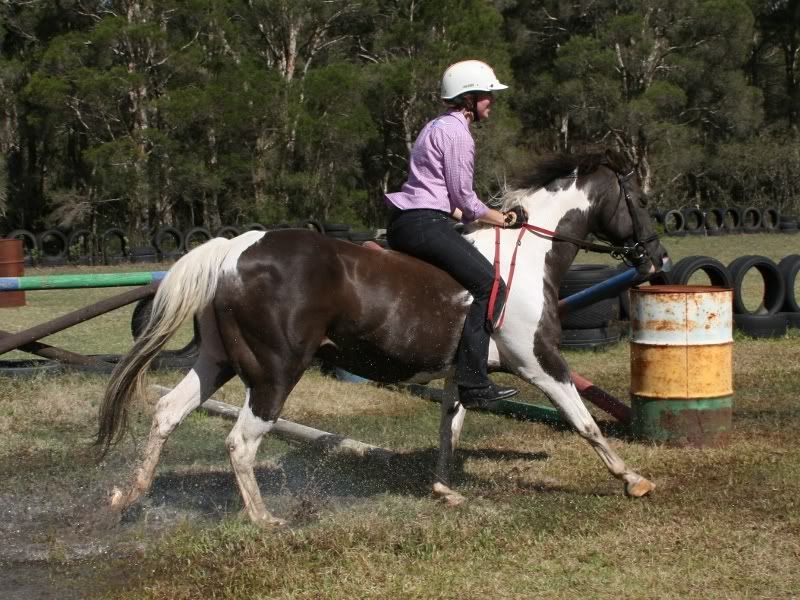 Congrats if you made it through all my pics today, homemade lemonade and cookies for all!!!
19th February 2009
Went out early this morning to ride Kai. It was so humid after all this rain, so my face is bright red, even after a nice cold shower...
So back to Kai... I decided cause he is being a real pain in the butt to the right, cutting corners and flexing to the left, bleh, we did lots of work where he had to find the contact himself, I was not helping him at the trot today. He would find it fine on the left as usual and go about his business with his head and neck nice and low, but on the right he was a giraffe. He would get frustrated and pull at me a couple times and then finally on the long side he got it yay! So we did the long side and a half circle then quit with that. I guess he is just rather off balance to the right? So then we cantered and he was lovely as usual, then a little more trotting and he was good, keeping a nice soft contact with me, yay! And then we dodged the puddles and plopped over a couple jumps. I really wanted to work through our gymnastic but it was still puddly there and slippery so we had to make do, as you will see his knees are nothing spesh...
Giraffe to the right...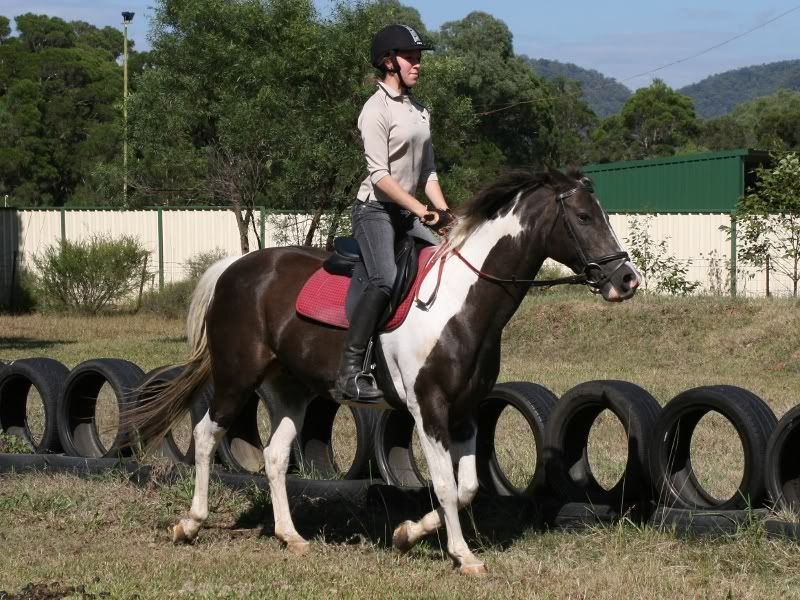 At least he was a giraffe with a nice forward trot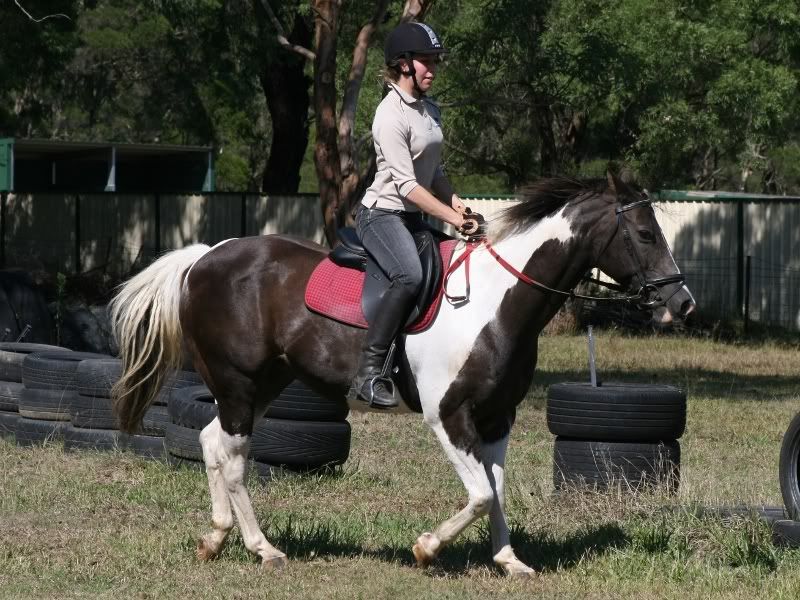 But he can do it on his own to the left...
the half circle to the right where he made it on his own!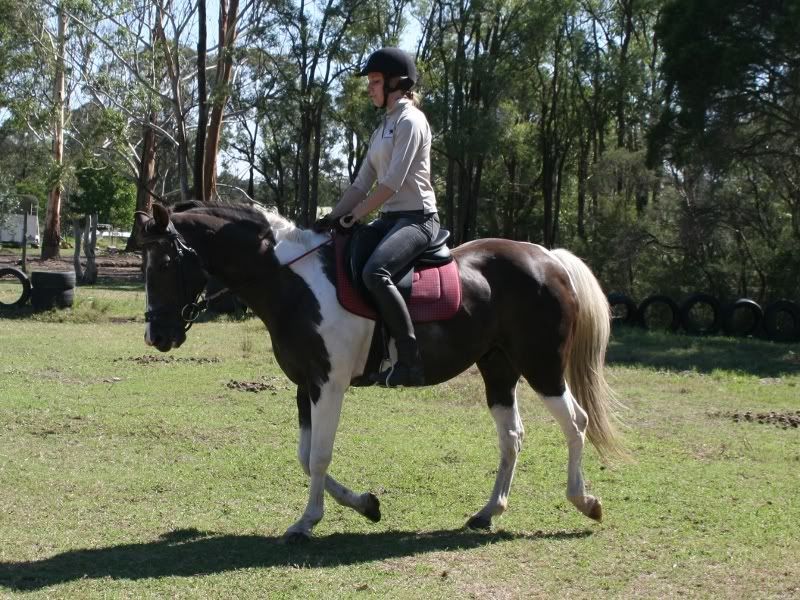 so we canter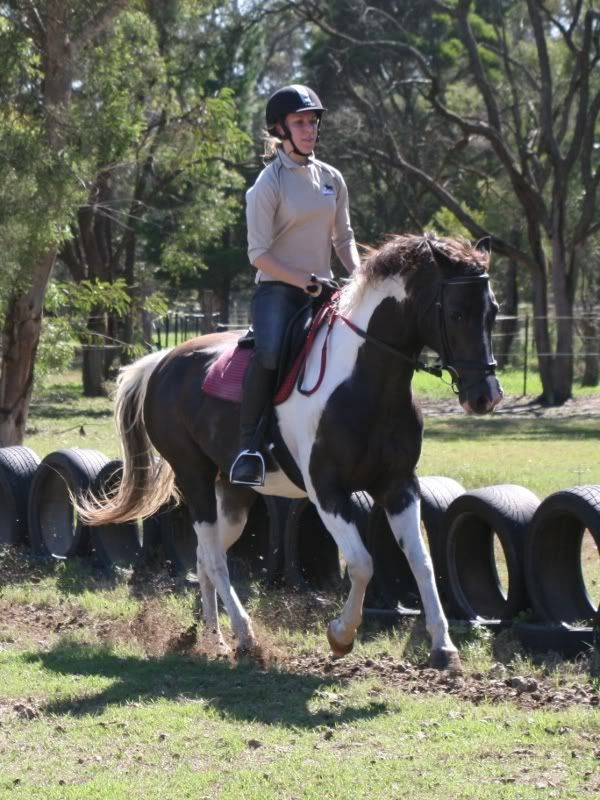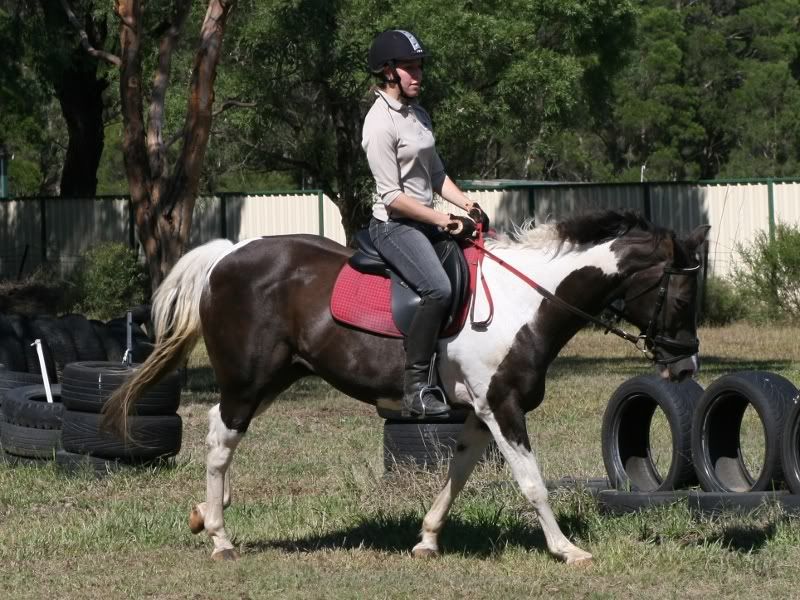 cont
---
and the other way around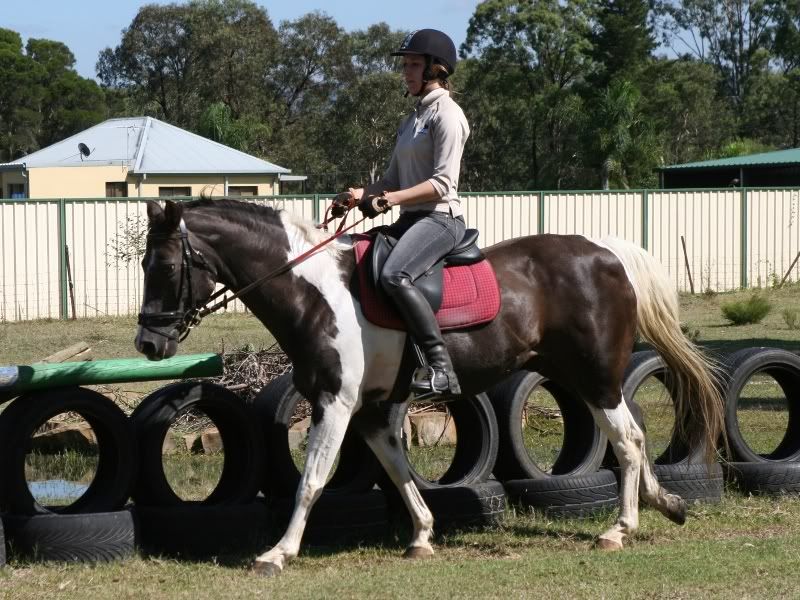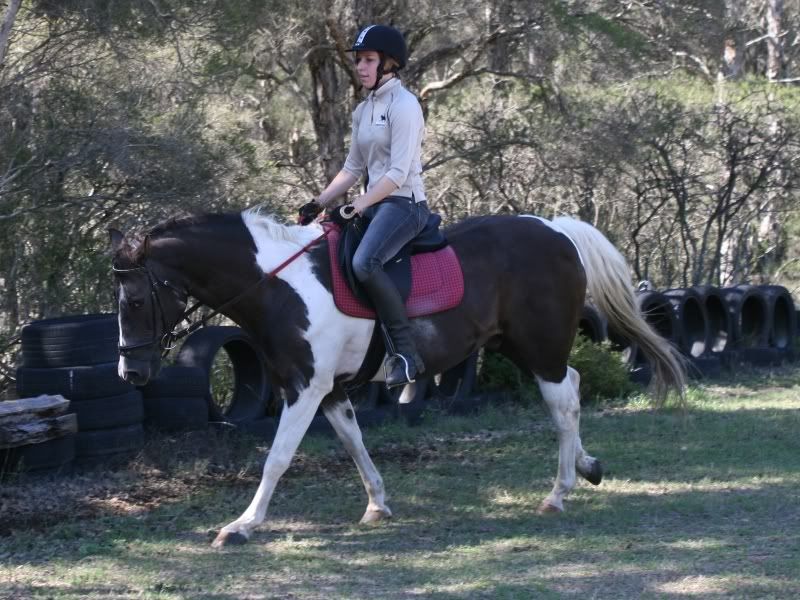 I love when it looks like we are just standing on one foot haha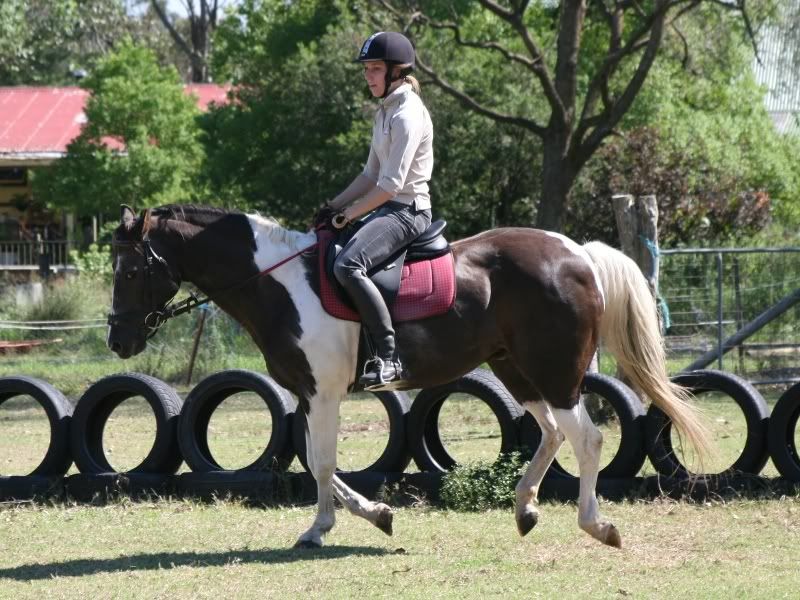 Ok now this is about 70cm, two pics in sequence
Where is my contact and icky knees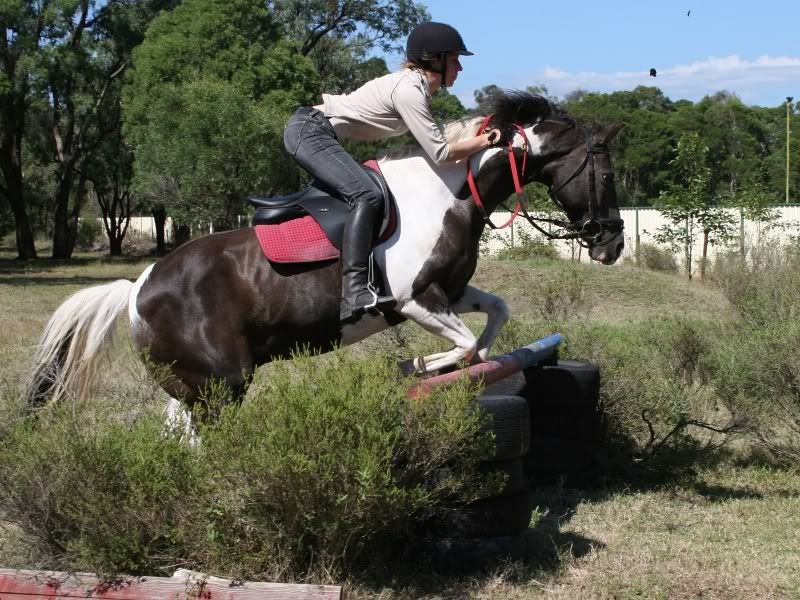 My legs are so weak... :(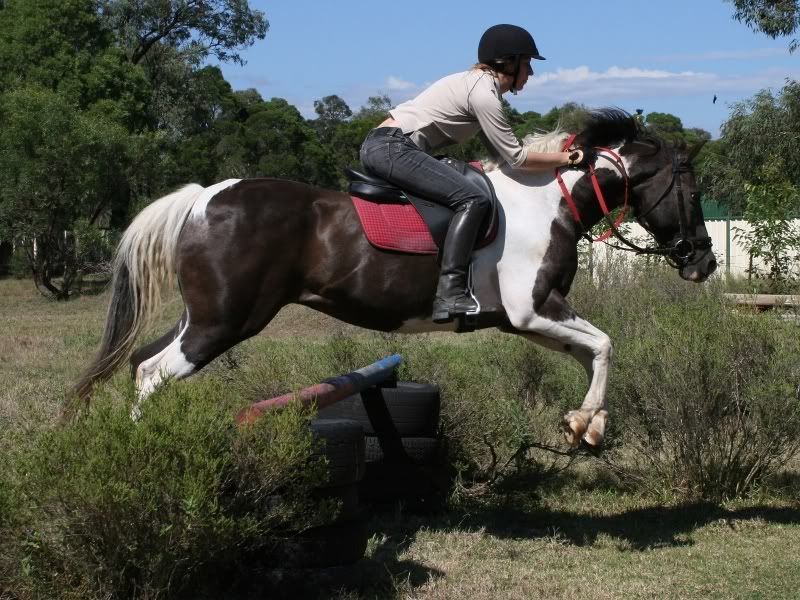 This one is 75cm and again with my contact and Kai's knees...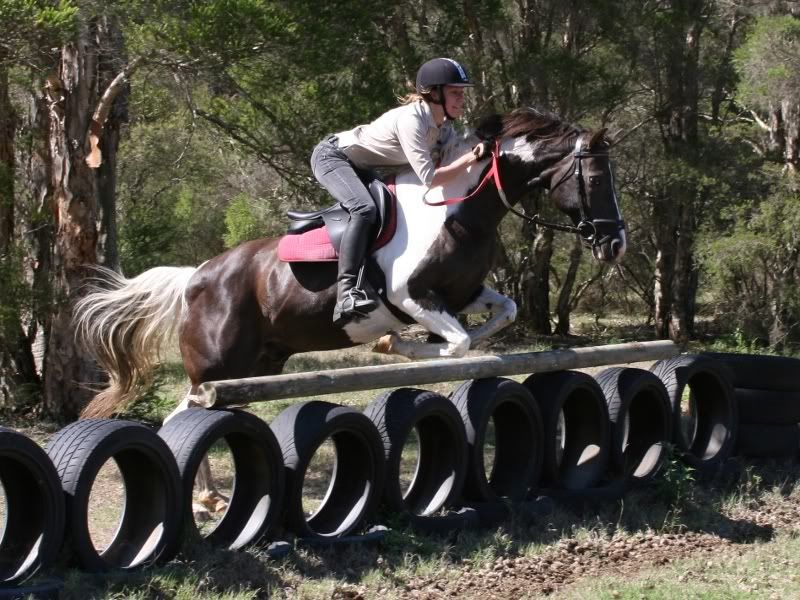 I am so weak
Ok thats it for today. He jumped really well, he didn't touch the poles, his legs are just gross and I can't work on our gymnastic, whah!!!
I always enjoy Jaimie and Kai pic's!! Thanks for sharing!
23rd February 2009
This afternoon was nice and breezy. Saddled Kai up to flat him. He started off so well, then we cantered and he decided to be Speedracer. So after we warmed up we did some more trotting to relax and chill. Then once he was calm I thought I would try asking for some flying changes but he decided cantering was too exciting again so we ended with lots and lots of nice forward trot to calm him and finish nicely. It was so humid he worked up such a foam of sweat, it was gross.
So some pics of our warm up...
Trotting
And canter left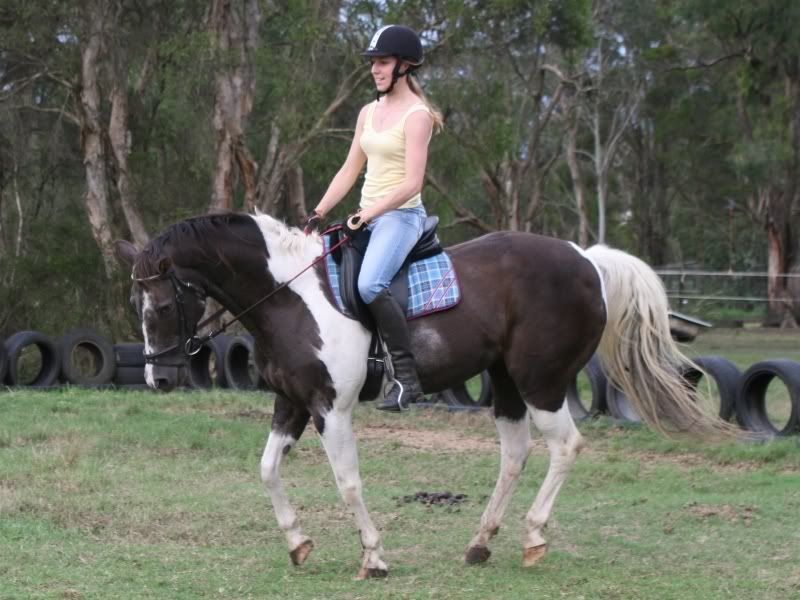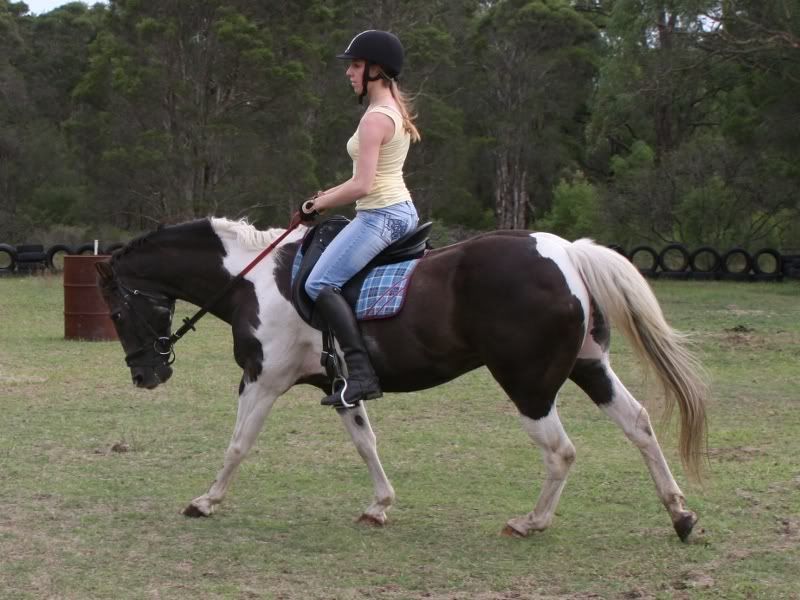 funny one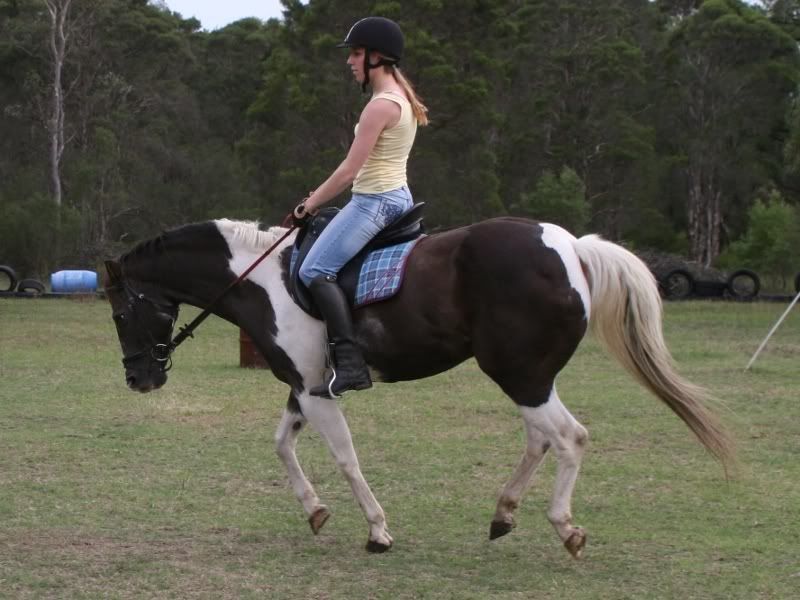 Trot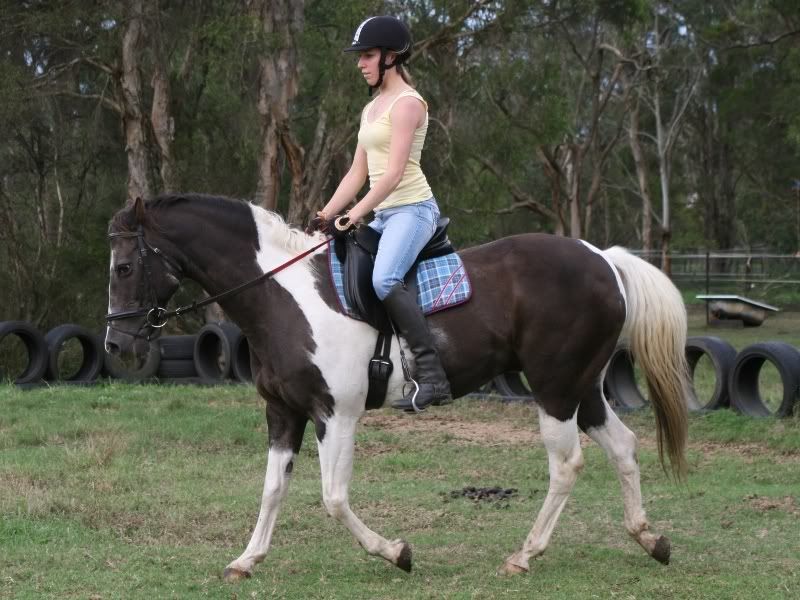 cont
Canter right and speedy maniac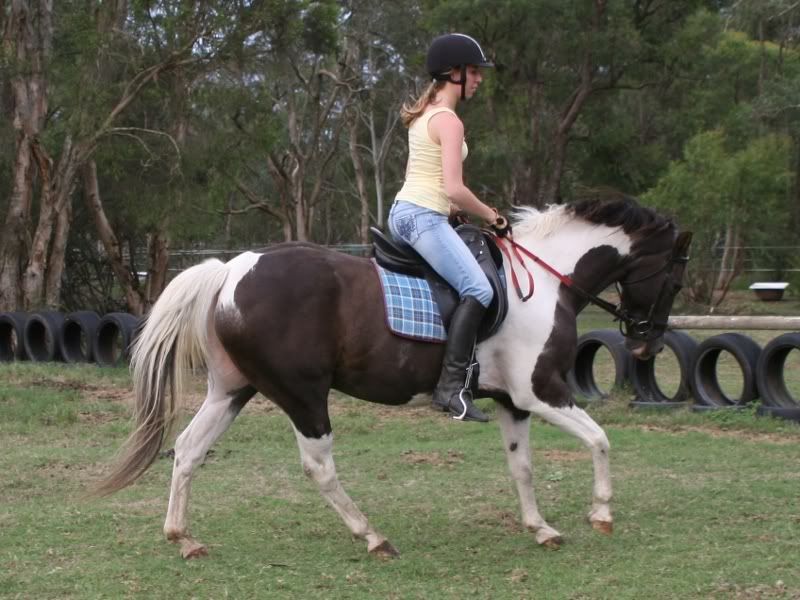 back to trot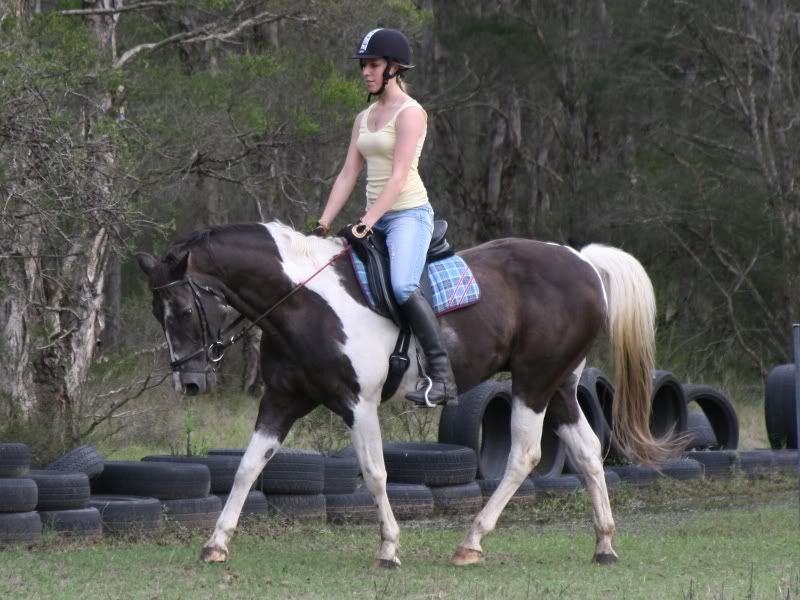 And walk
The flies where so bad, I was swishing them with my pony tail :S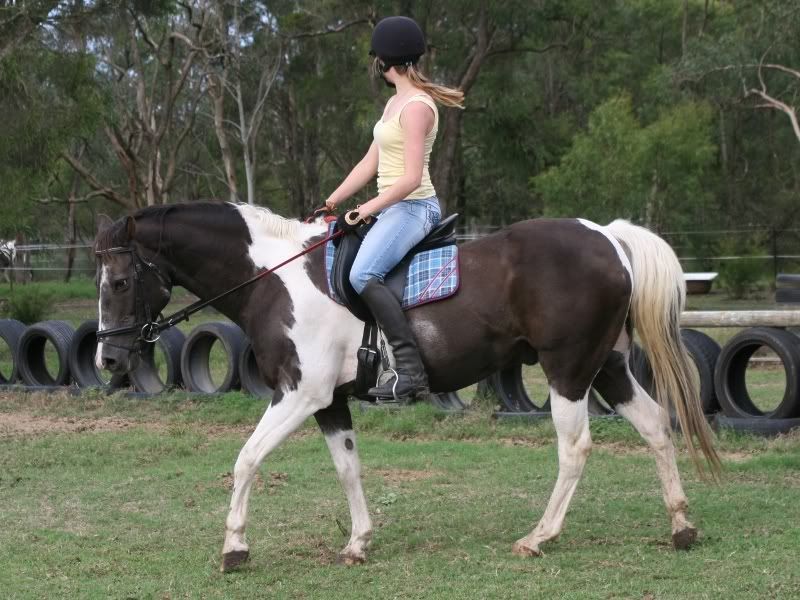 27th February 2009
Hooray it didn't rain yesterday so riding today was tolerable in the mud. Saddled up Kai this morning, but while I was getting ready I started to feel really light headed and nauseous but I still went and rode. He was really great, wasn't fussing over the mud too much and we had a nice agreeable ride, yay. So mum came out and took photos, hooray...
Starting with a warm up trot...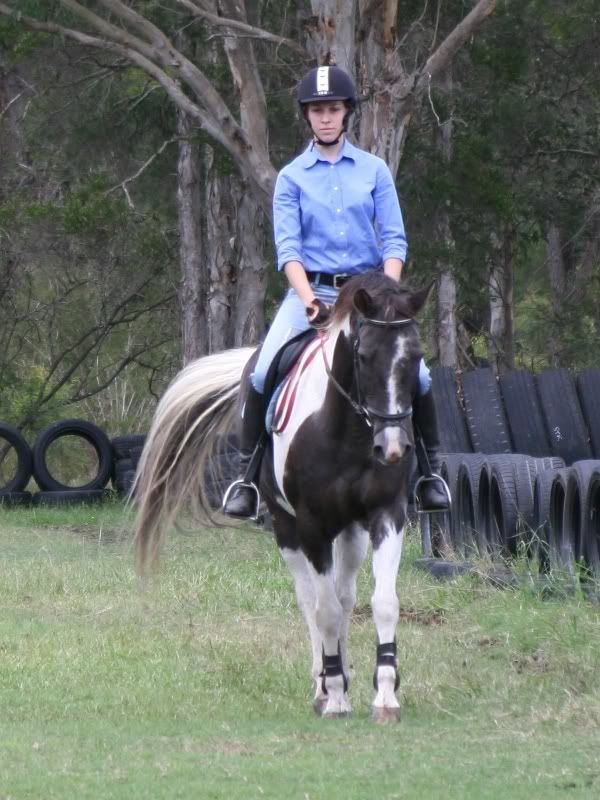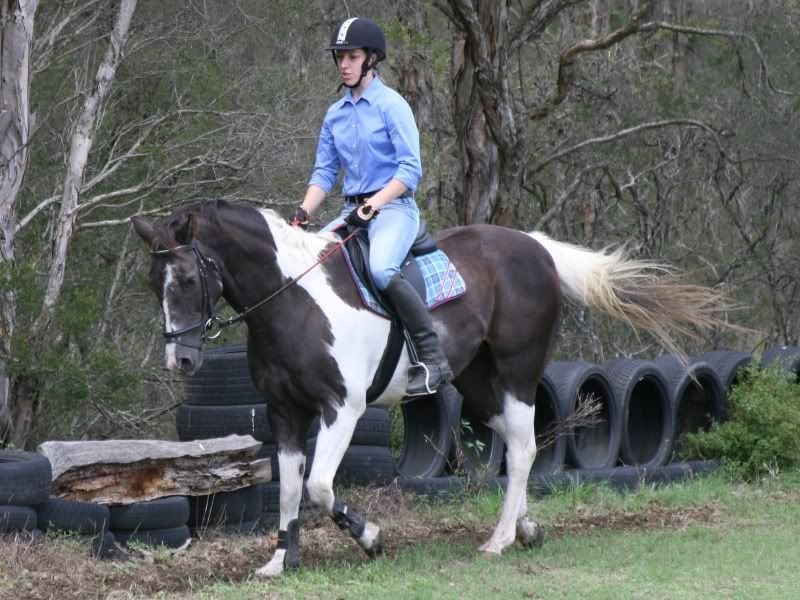 Canter left
Change leads at trot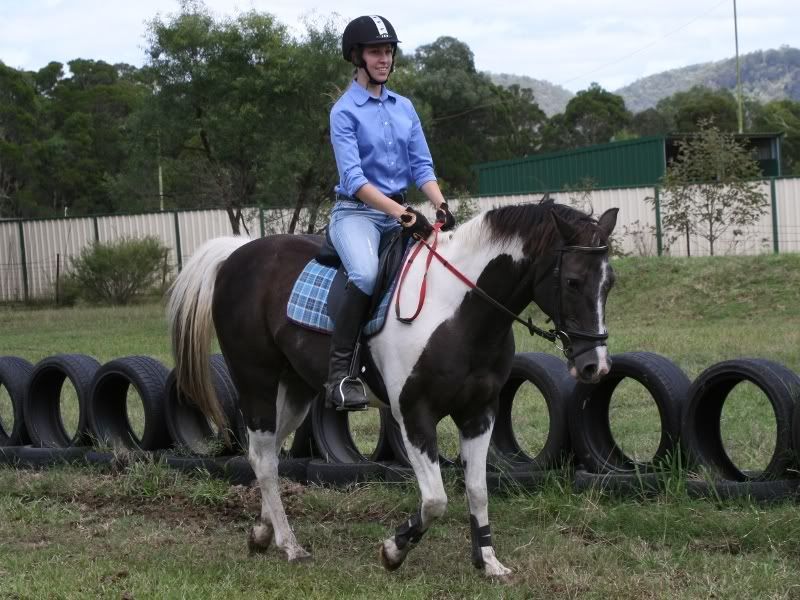 Canter right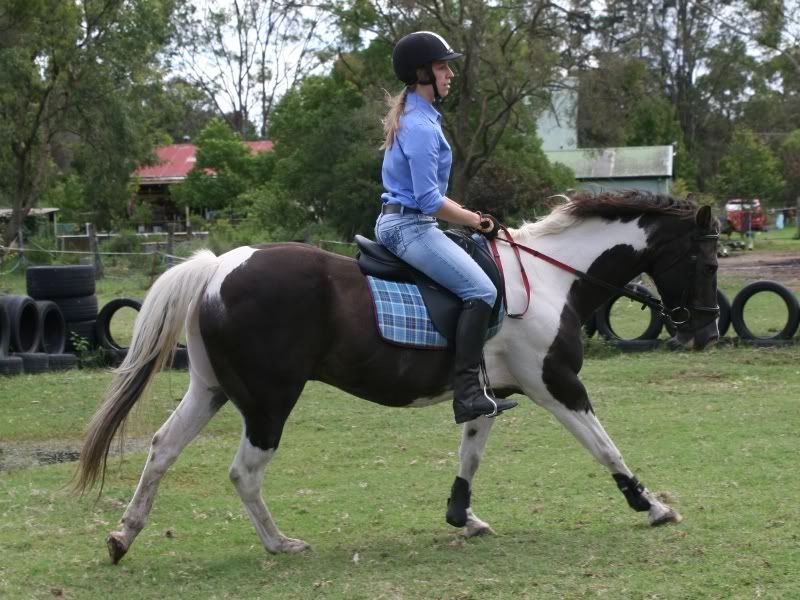 He doesn't like mud, so weird canter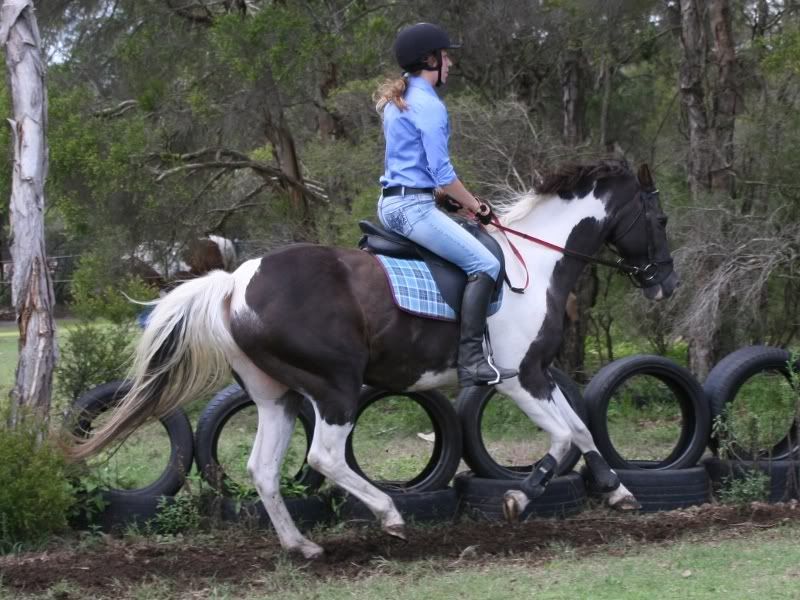 But back to pretty canter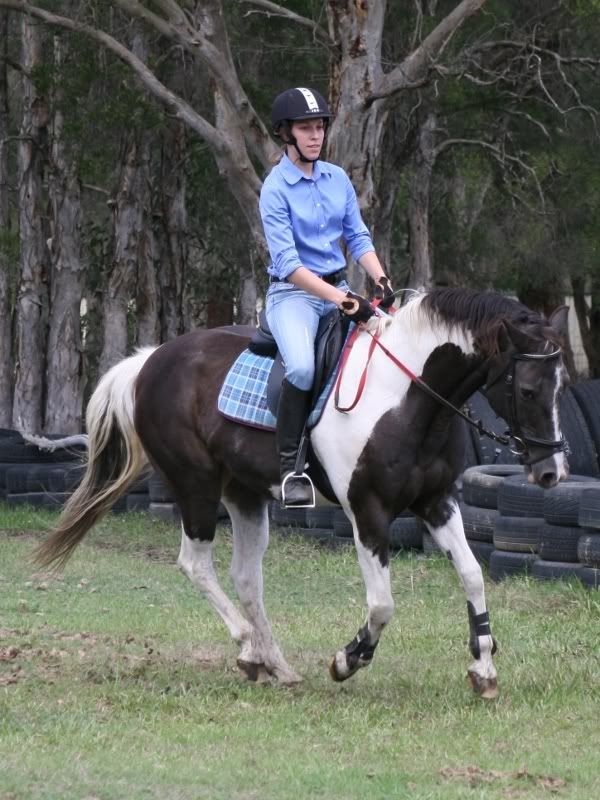 So I snooze haha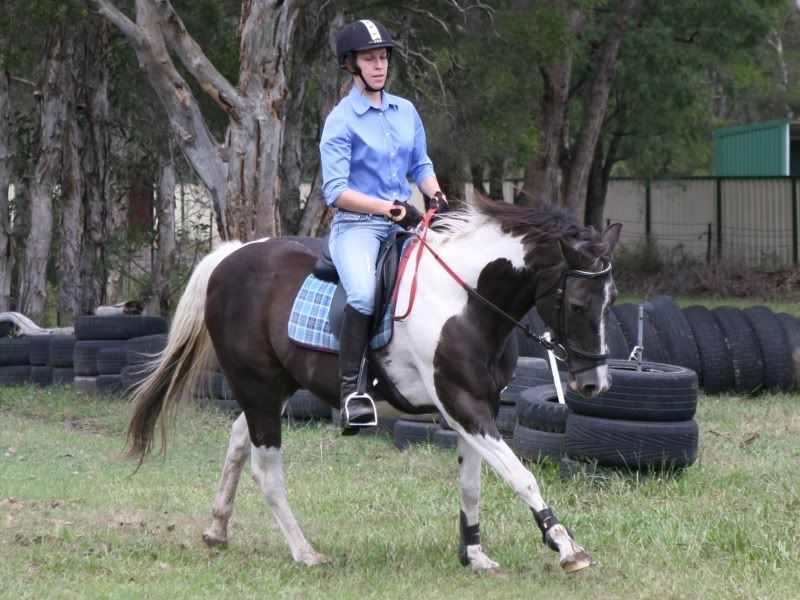 Some more trot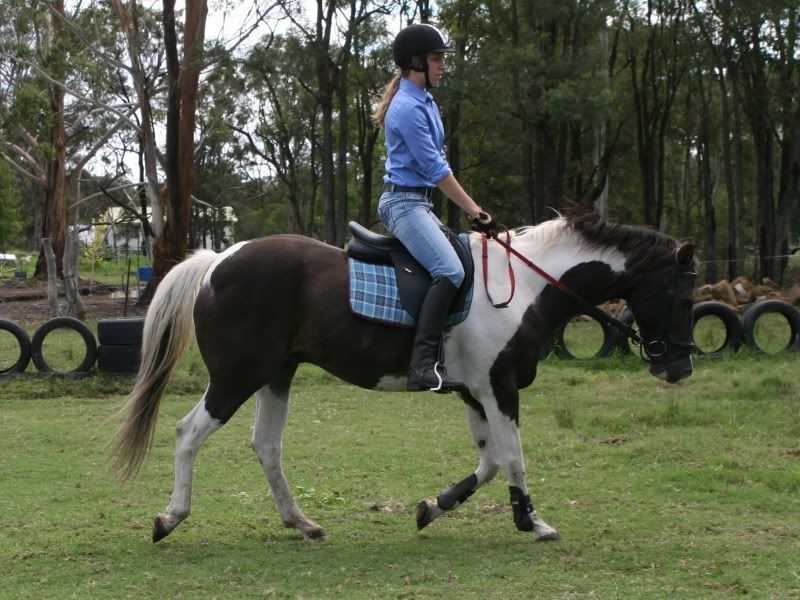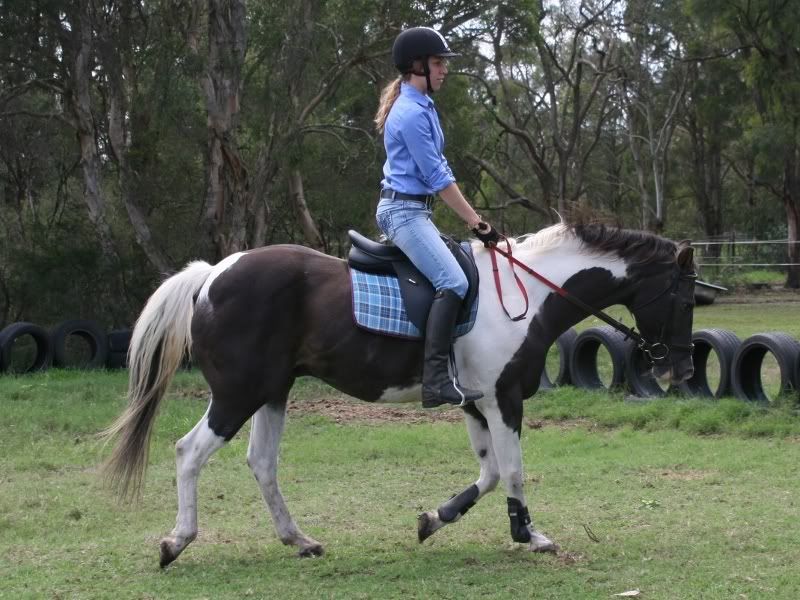 cont
Look at him flex, he tries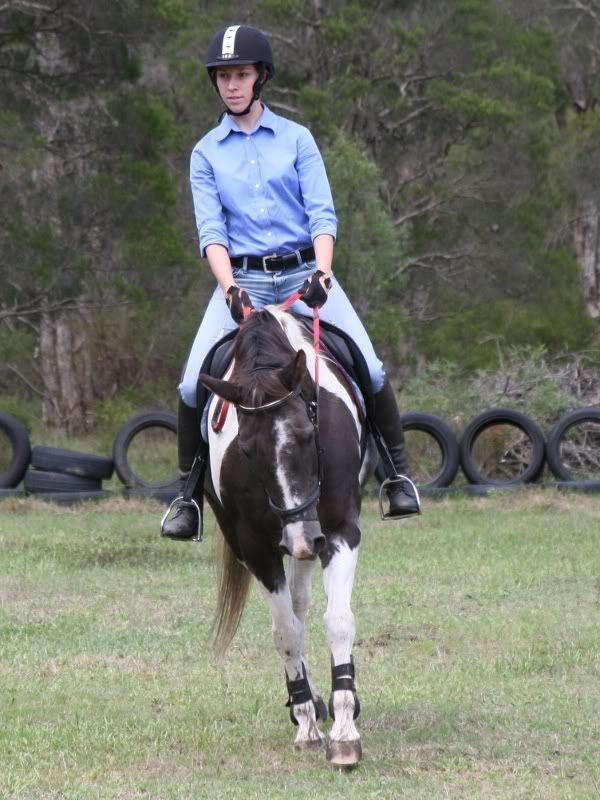 Stretch and maybe a yawn?
Staying calm over a pole, the only way he will is if I don;t have a contact with him, if I do he goes mental!
So our little grid is still sitting under water :( So we just have two jumps where the take off and landing are safe...
So first over this 70cm, felt great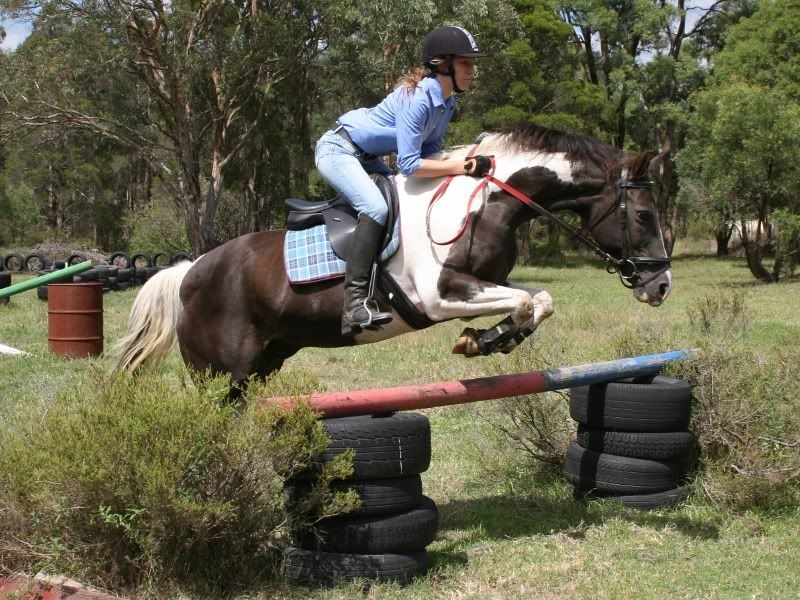 Then 75cm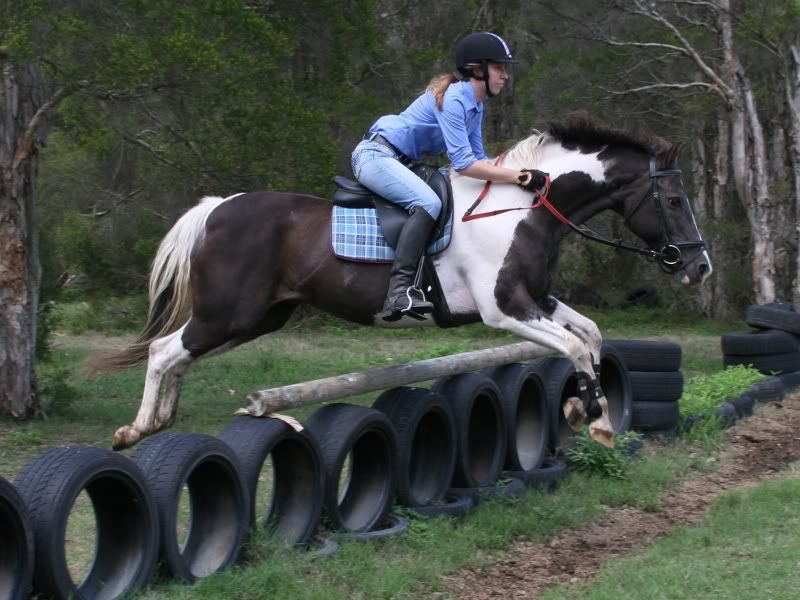 and then I do them again, straight after each other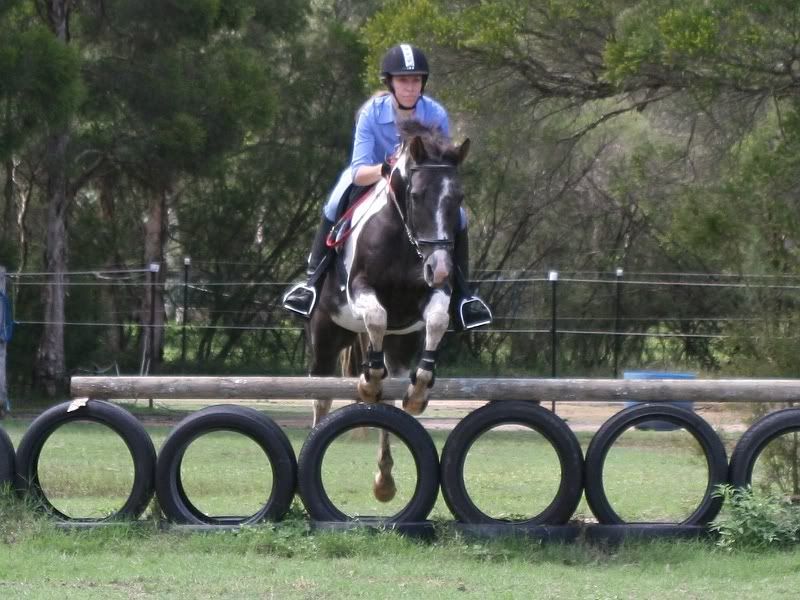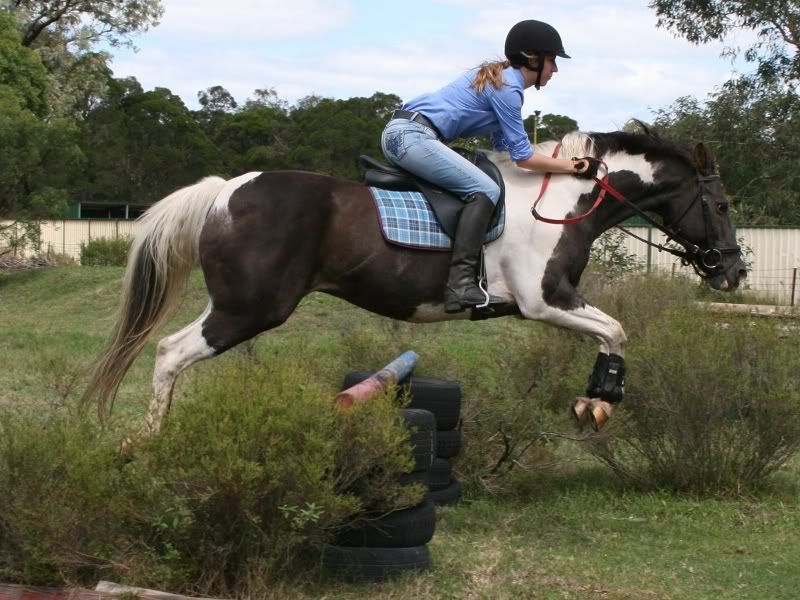 Felt great today, so we stopped after those 4 jumps cause the ground is really slippery in places and I don't wanna dig the ground up too much. So overall I was very pleased with today. I just hope it doesn't rain tonight for the show tomorrow. And I can't find my black sporting boots for Kai, grrrr.
Similar Threads
Thread
Thread Starter
Forum
Replies
Last Post
first thread

jazzyrider

Natural Horsemanship

8

02-08-2009

09:29 PM

The day after thread....

DarkChylde

Horse Talk

3

11-29-2008

09:23 AM

Photo

my2geldings

Horse Pictures

10

06-05-2008

10:29 AM

First thread!!

LuLu

Jumping

1

03-19-2008

12:59 AM