I love his lazy trotting. :) so cute. I love when you are running through the water. That looks really cool. :)
---
Horseriding- The art of keeping a horse between you and the ground.
Really lovely photos!
x
---
♥ Seoul Searchin' for the Lovebug ♥
5th March 2009
Kai day! Warmed up and he was a little lazy but woke up when we started to jump! I rearranged the grid and the first time through he was fine second time through he was a maniac but I think I need to move it again, he was about 1/2 stride out in the last part. So I popped him over a couple other things before cooling him out. Photos of when we jumped...
First time through the grid...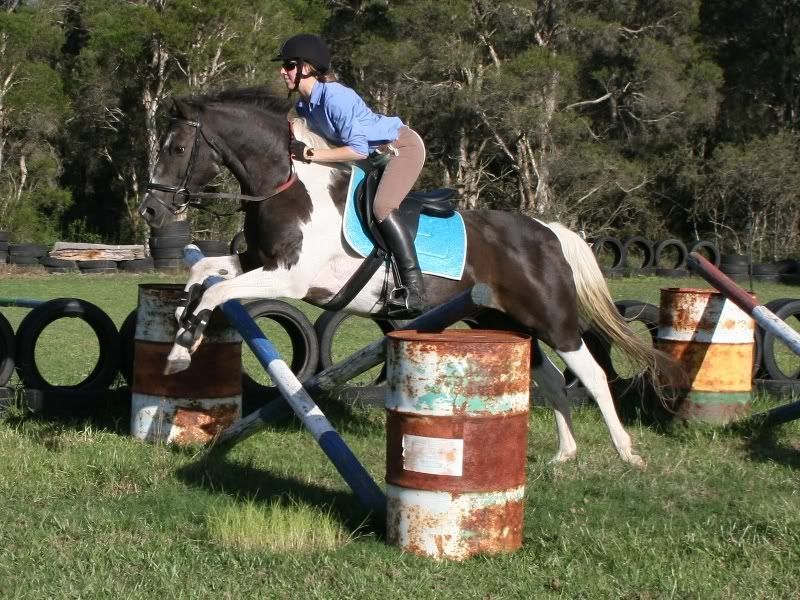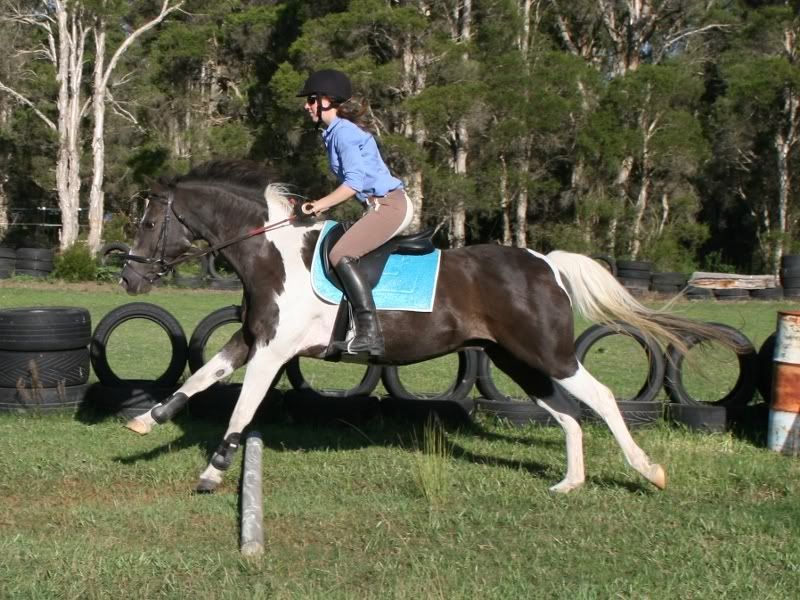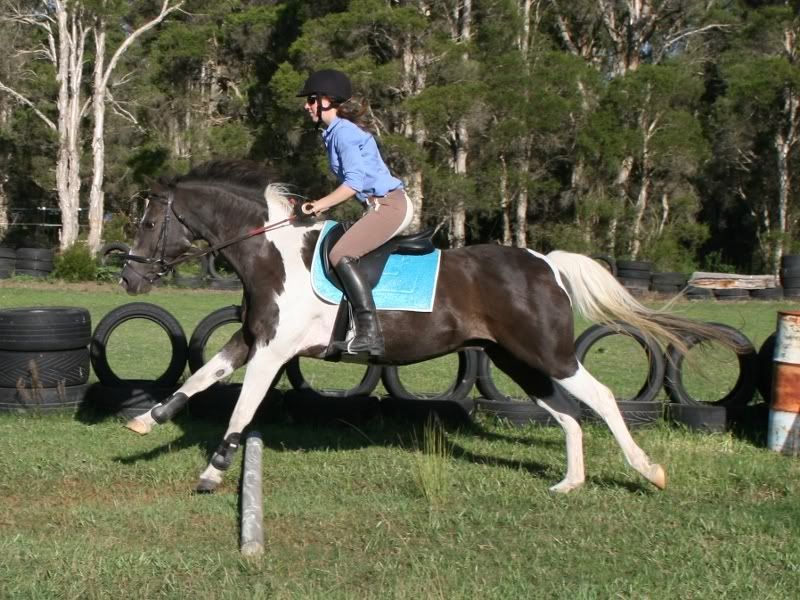 2nd time through...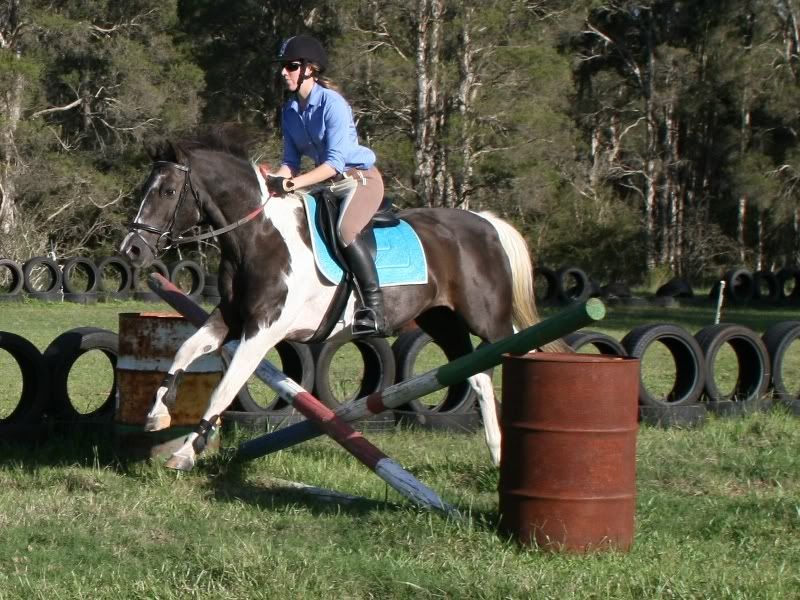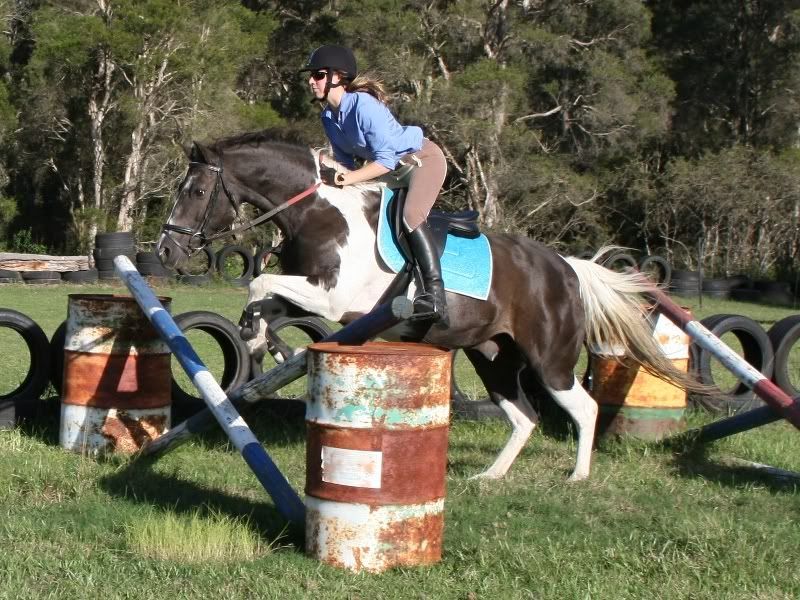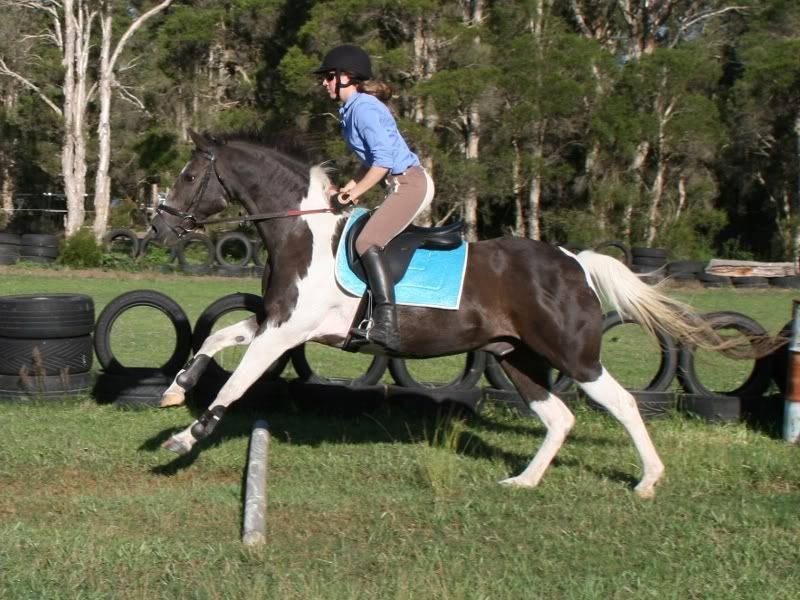 Whoops...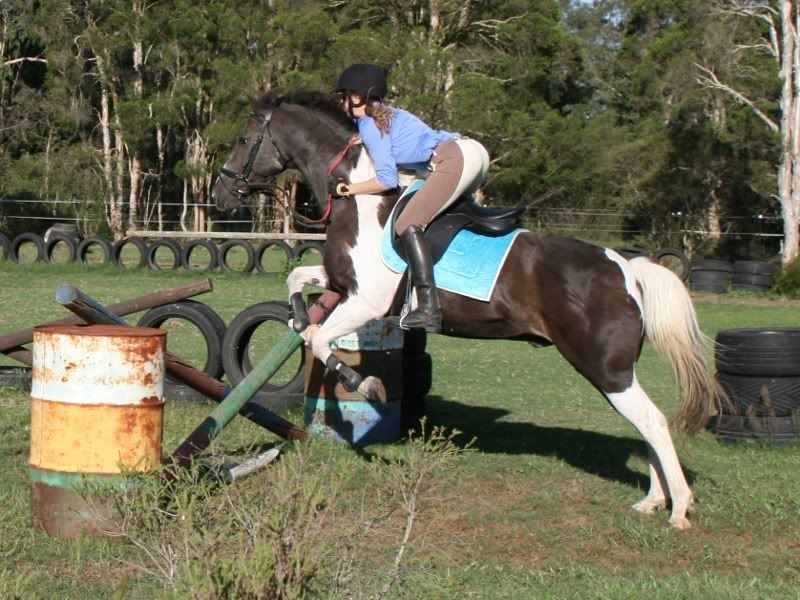 75cm, so cute!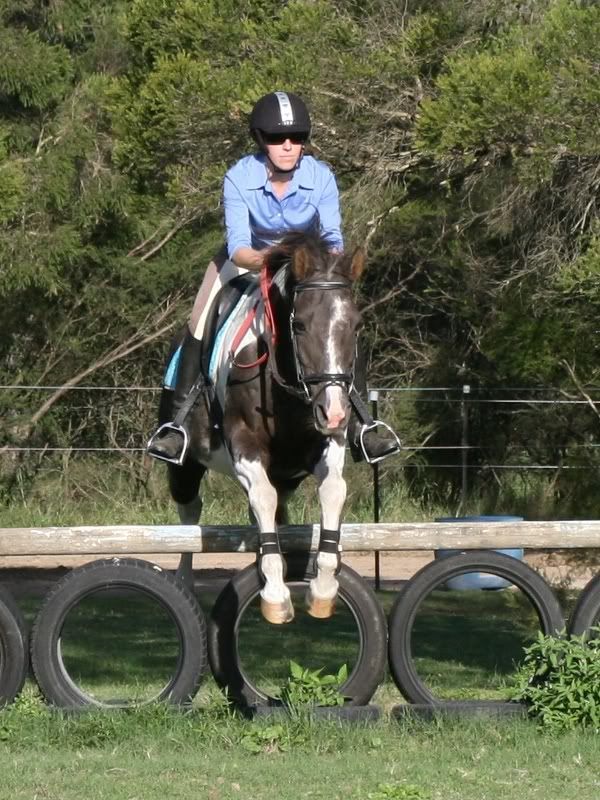 70cm, mum almost missed this one
75cm
cont
---
70cm again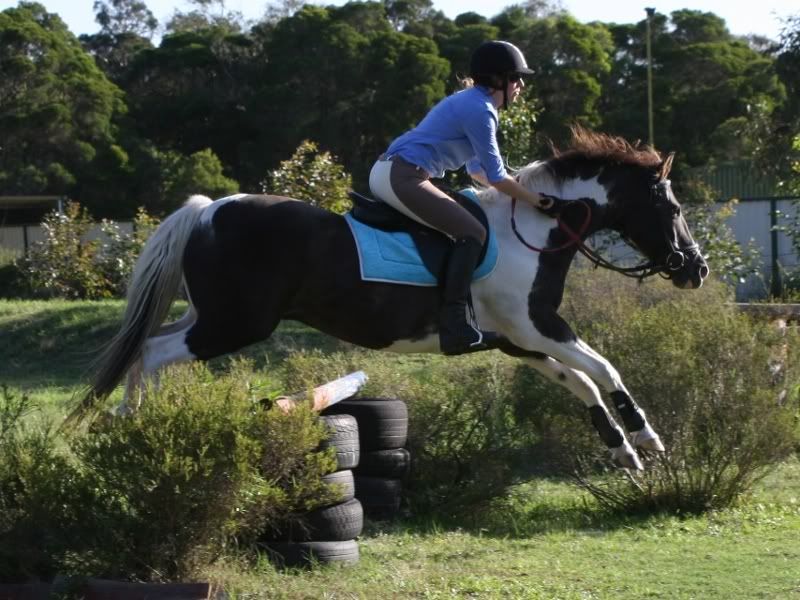 Then Kai was feeling really good so we went over the 1.05m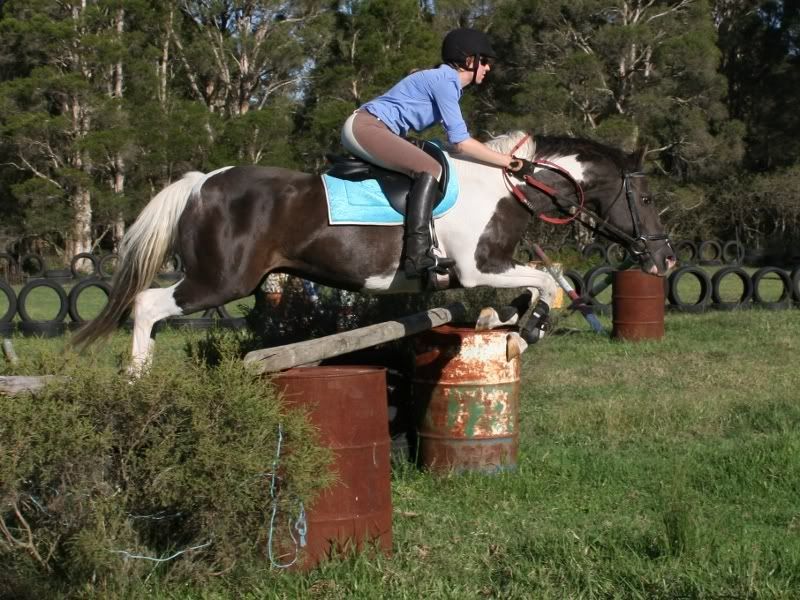 Crazy gallop afterwards hehe
Kai is a maniac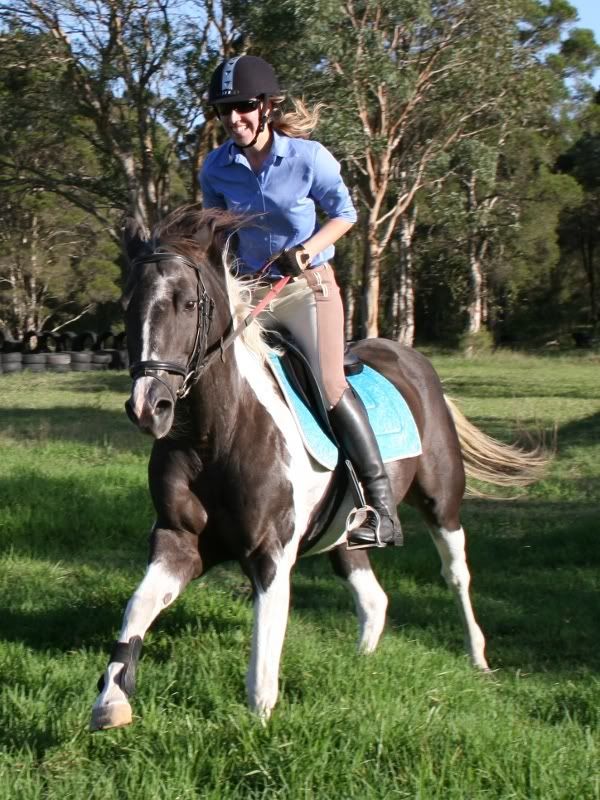 Pose!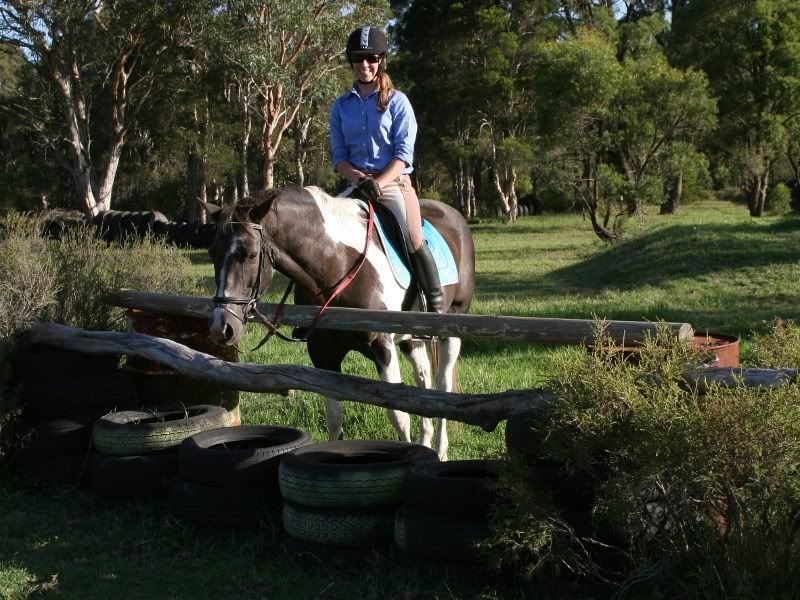 i love him 2! do you not jump commanche?
You guys are looking good!
Quote:
i love him 2! do you not jump commanche?
I do, he used to be my lil sisters jumper but he is rather over weight at the moment and I worry about his legs. Hopefully next week I will start him over some small stuff if he coordinated enough hehe.
6th March 2009
So today was Kai day. I fixed the grid so it was three jumps set up as bounces! Yay. He did great. Warmed up nice and relaxed and we did a couple little warm up jumps then straight into it...
We went through a couple times and he handled it perfect so here is one set of us going through, won;t bore you with the many other times haha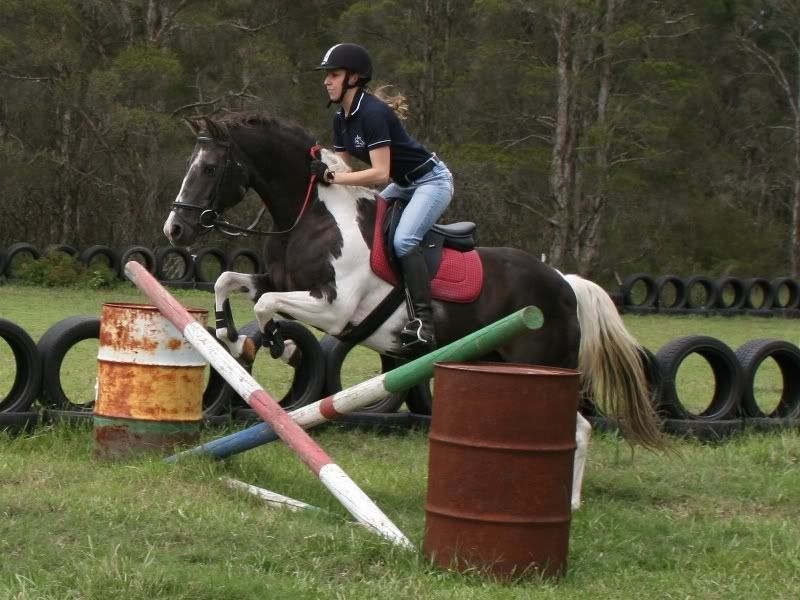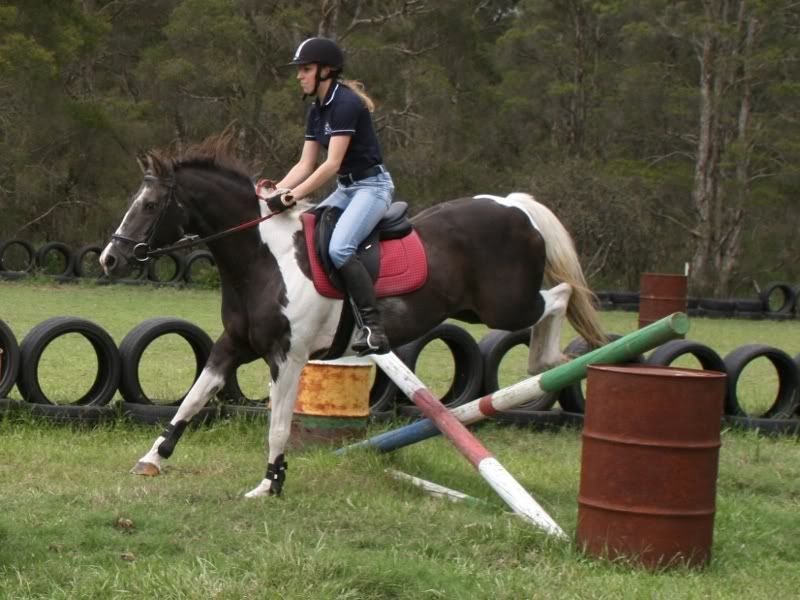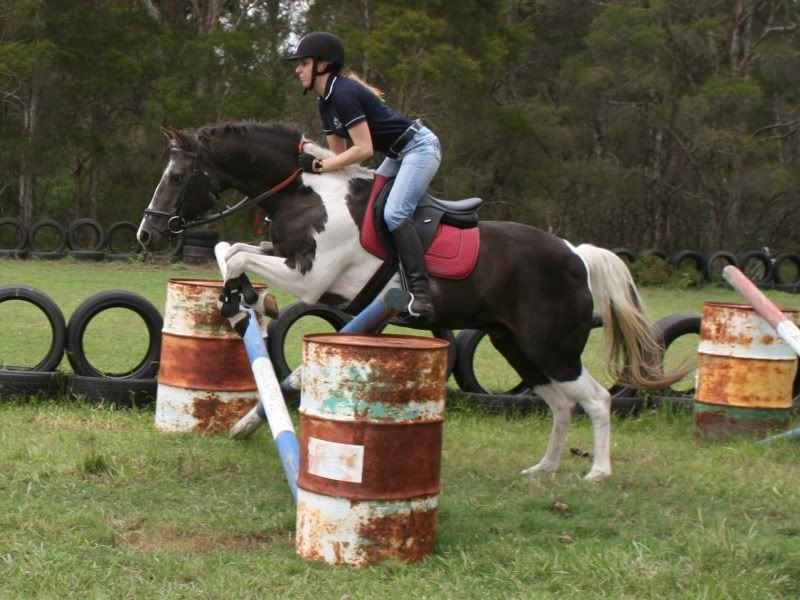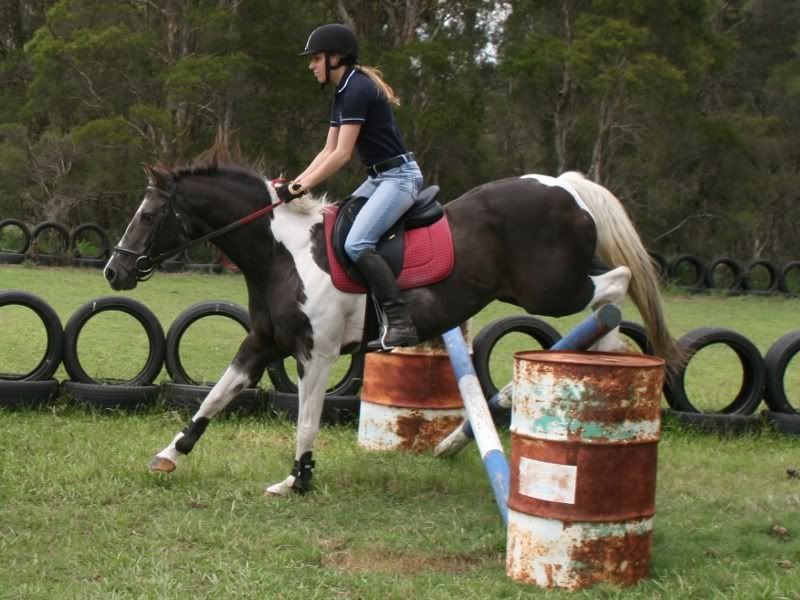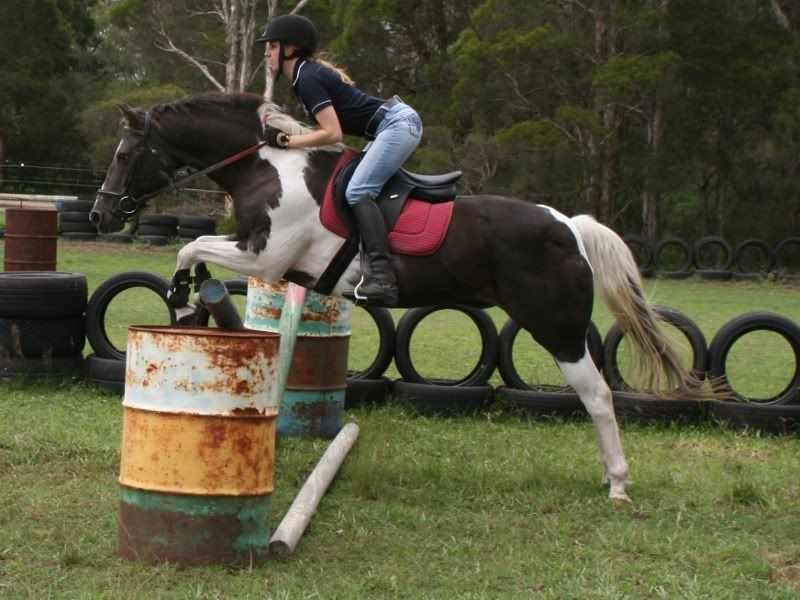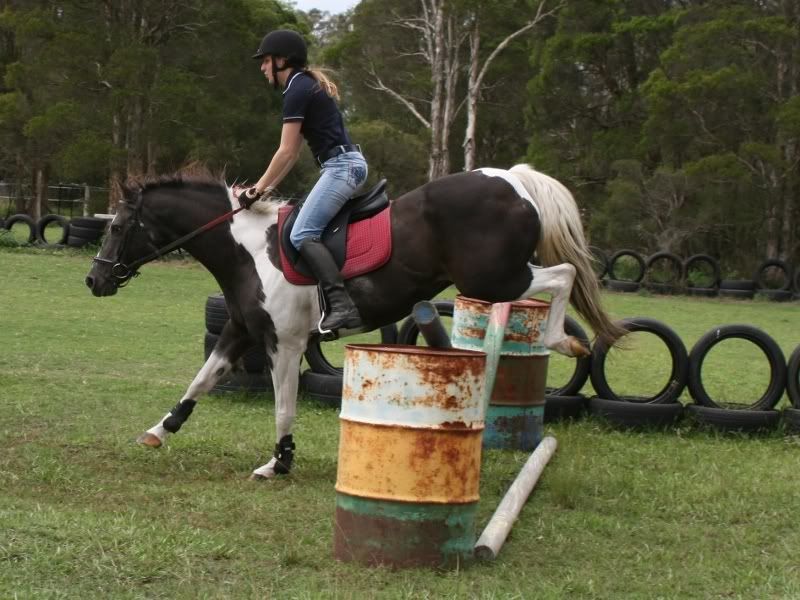 Then some more jumps...
75cm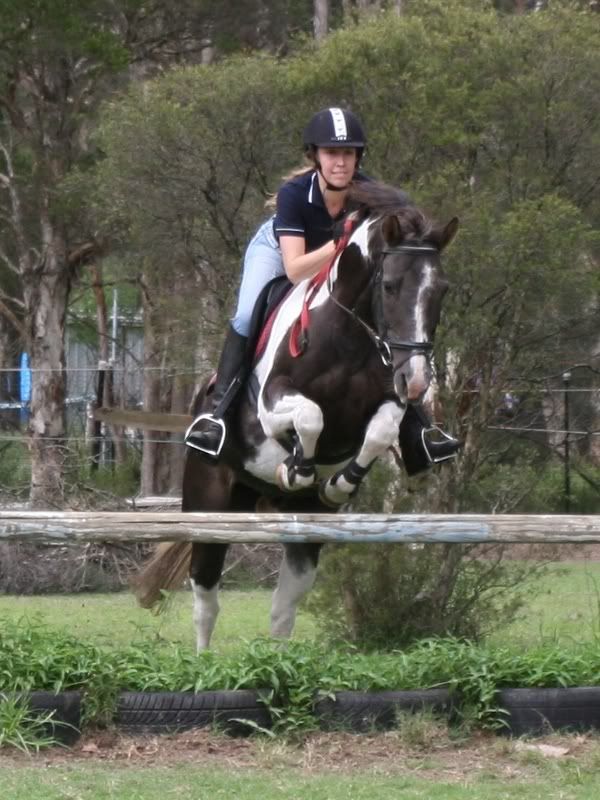 75cm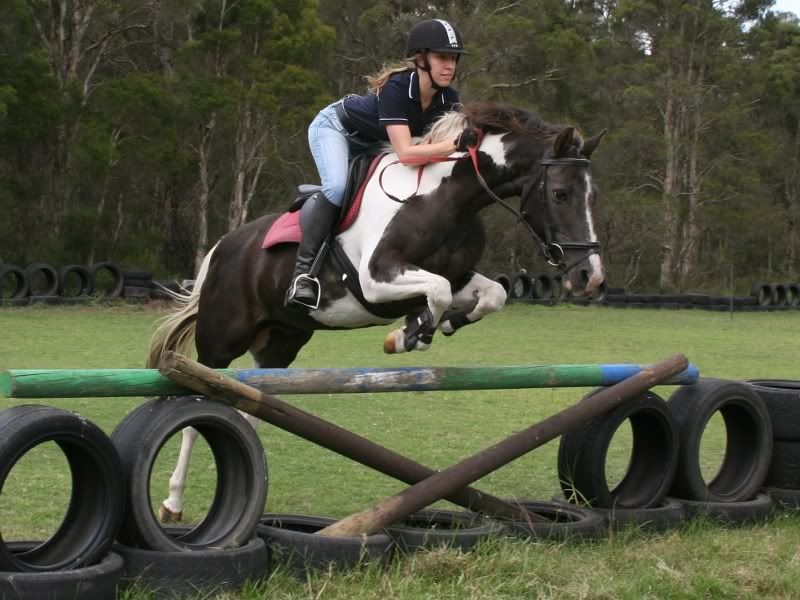 75cm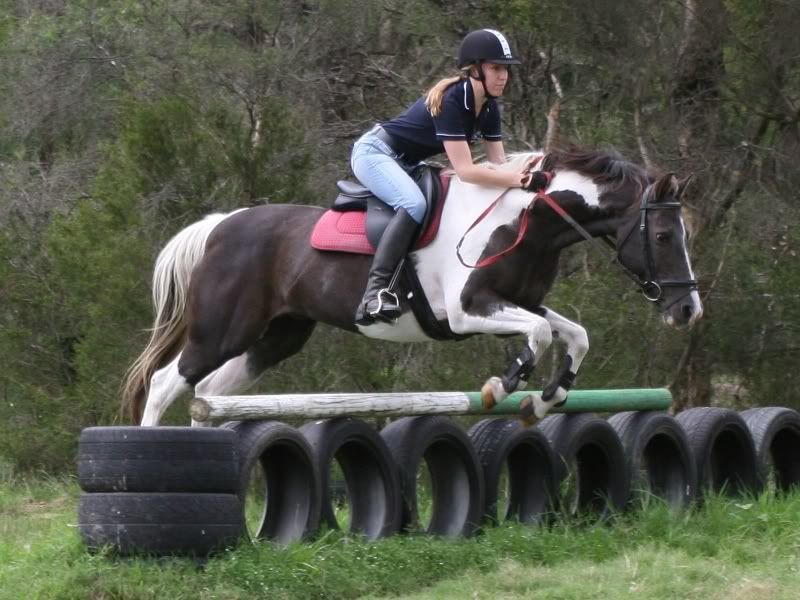 cont
70cm
75cm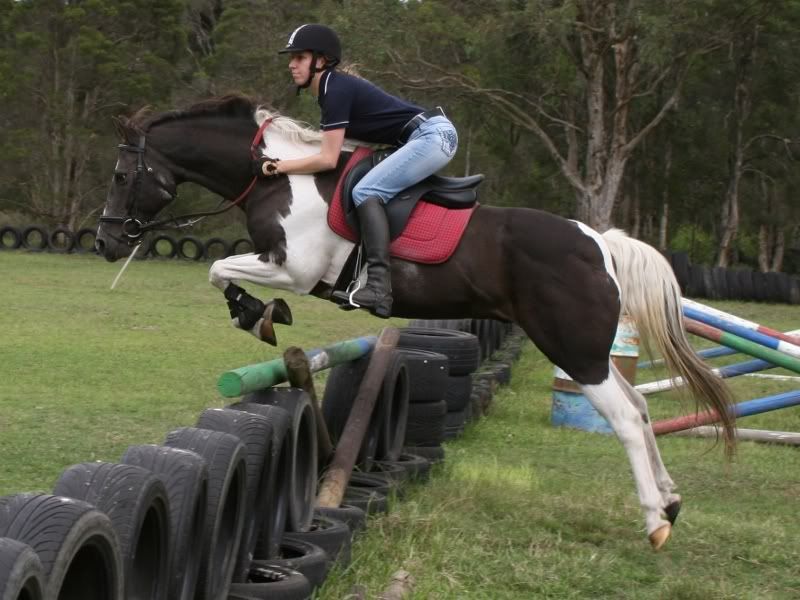 75cm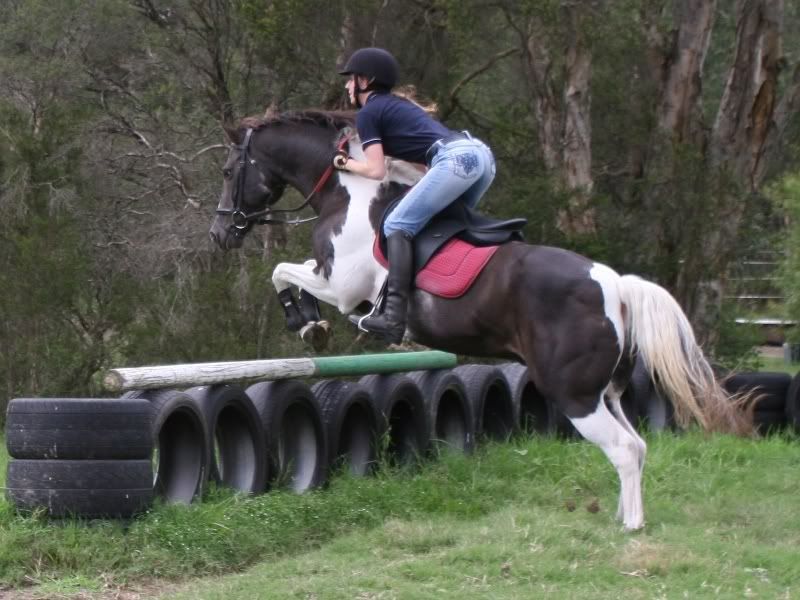 1.05m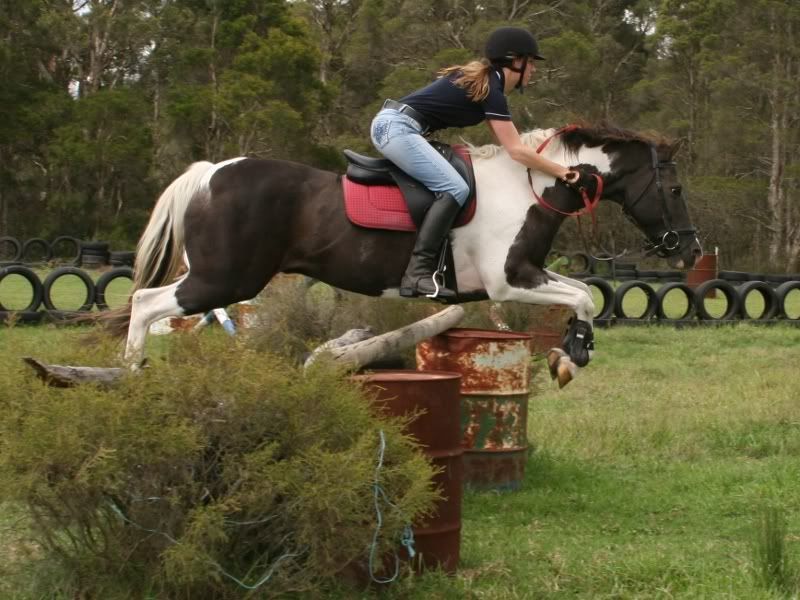 I dunno what happened with my releases today, guess I was a little tired and not trying hard enough but Kai was great!
Similar Threads
Thread
Thread Starter
Forum
Replies
Last Post
first thread

jazzyrider

Natural Horsemanship

8

02-08-2009

09:29 PM

The day after thread....

DarkChylde

Horse Talk

3

11-29-2008

09:23 AM

Photo

my2geldings

Horse Pictures

10

06-05-2008

10:29 AM

First thread!!

LuLu

Jumping

1

03-19-2008

12:59 AM