Very nice, I always enjoying seeing your sunshiny pictures! :)
---
Give Blood, Play Rugby
17th April 2009
I had set up a grid that could be ridden both ways so first up we did crossrail, stride, cross rail, stride, cross rail bounce cross rail...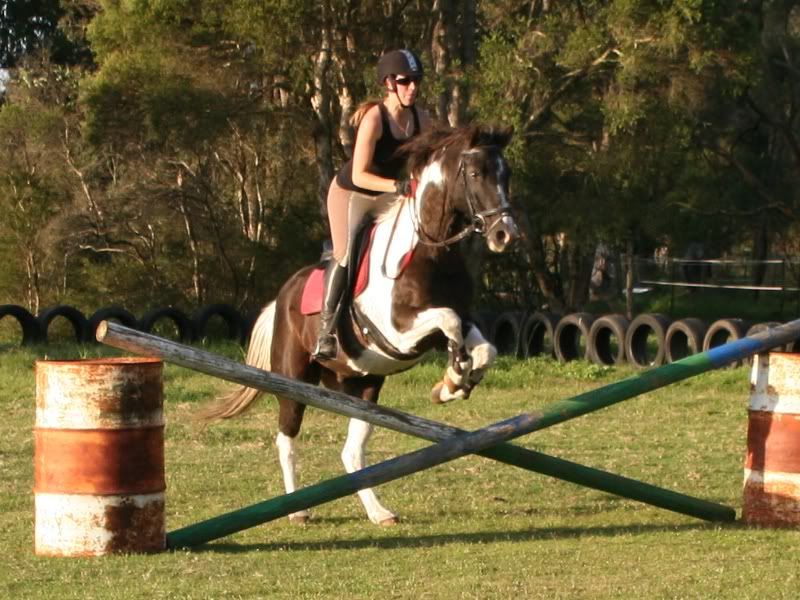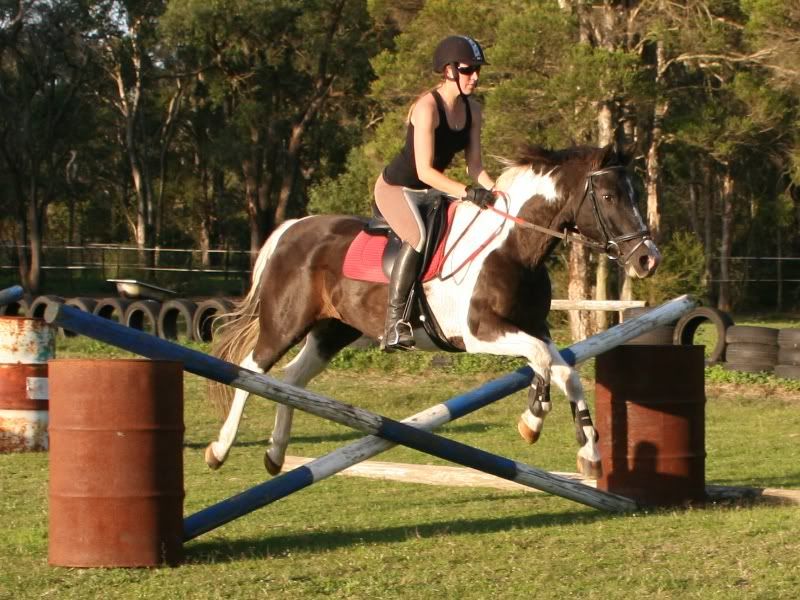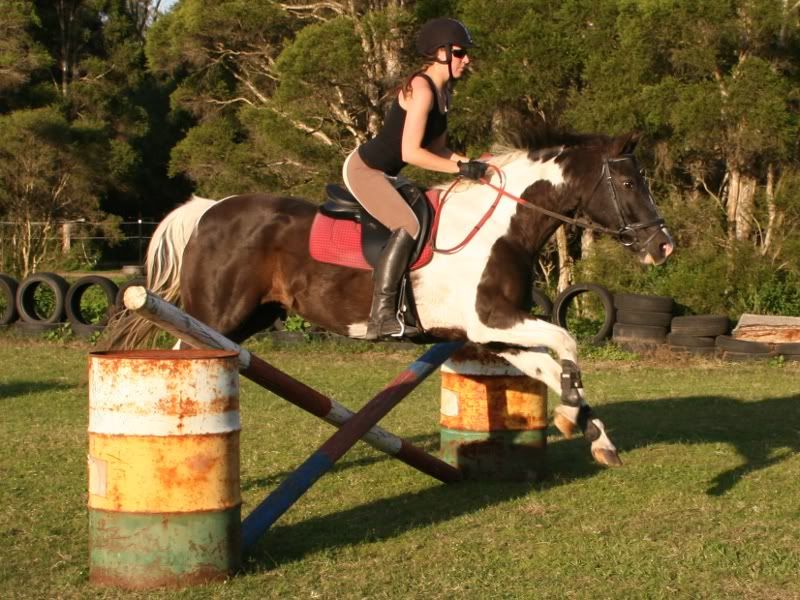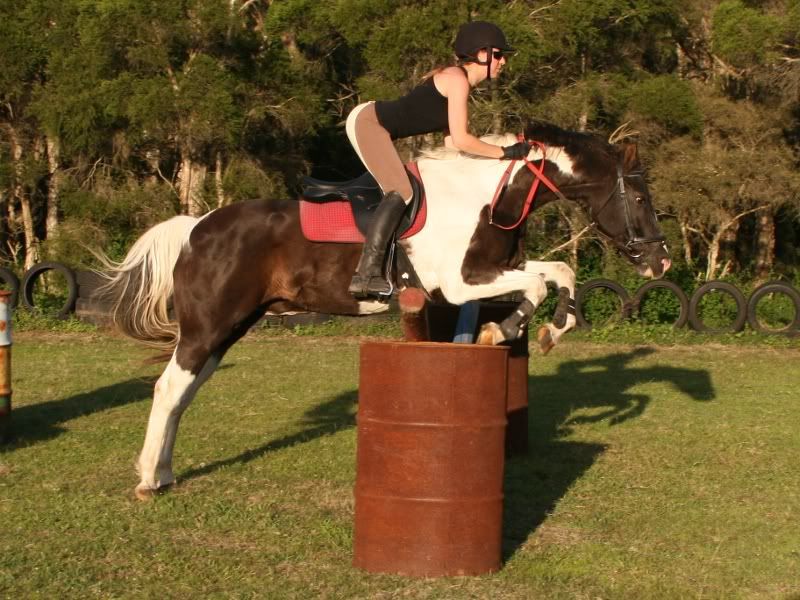 Then we did it the other way so the bounce first, still cross rails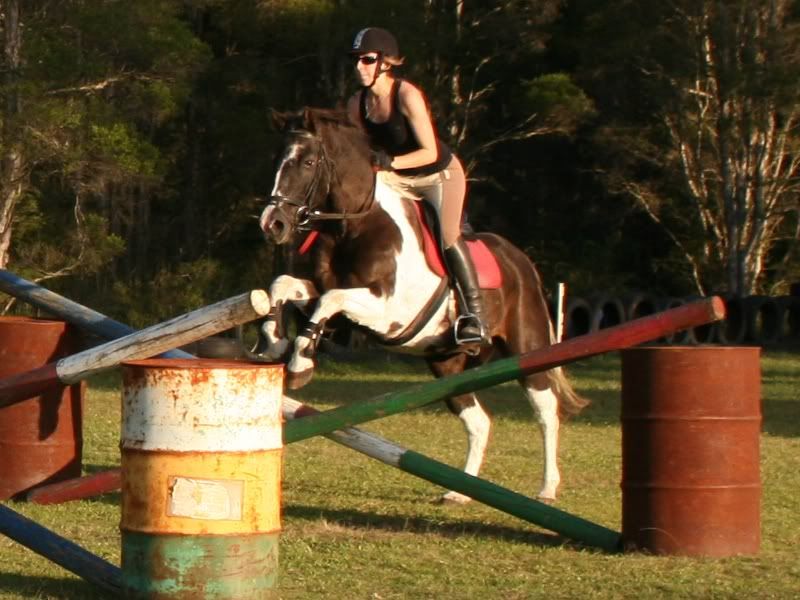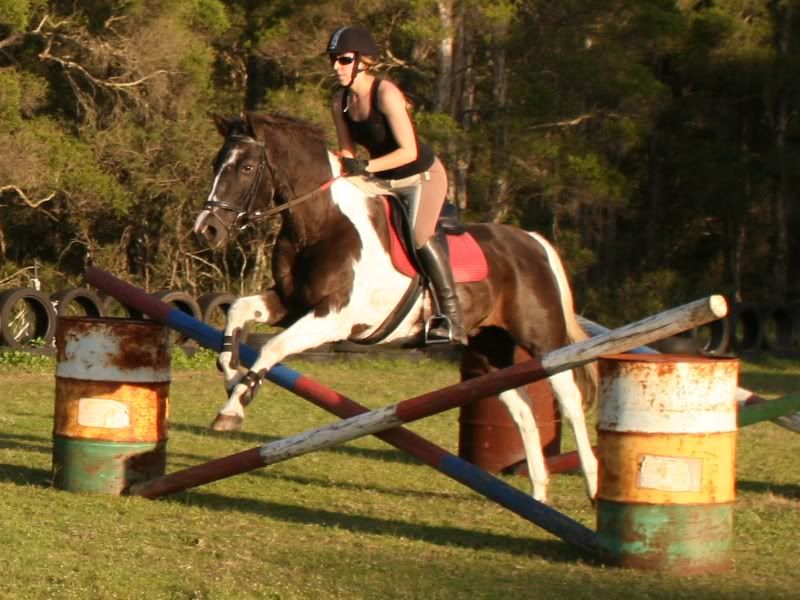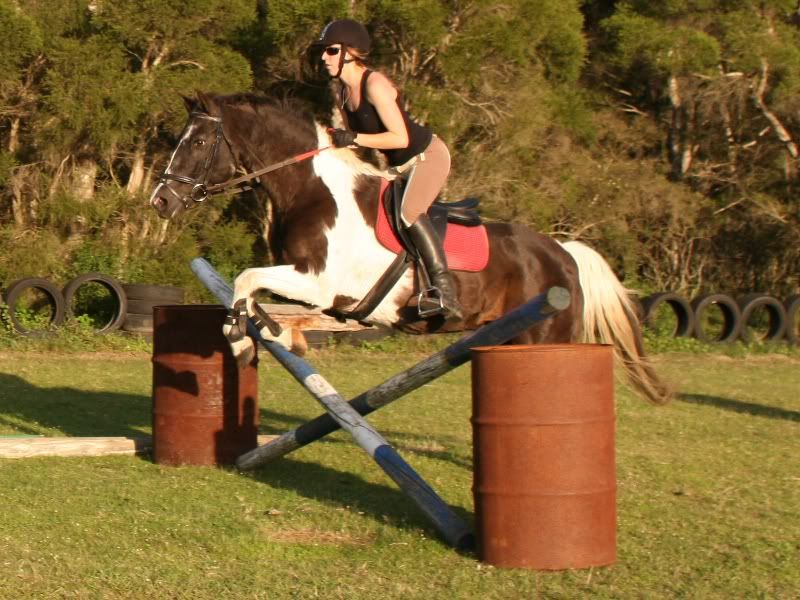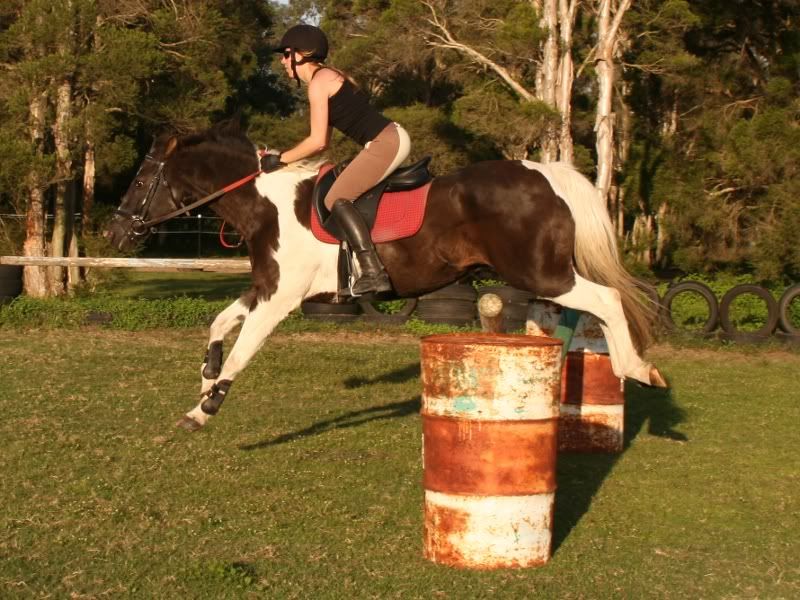 Then I popped up the the first cross rail before the bounce to 1.05m and he was great and confident, a little close to the pole though haha
And again, much better
Then we did it the other way but put that one back to cross rail and just the last one up to 1.05m and he was great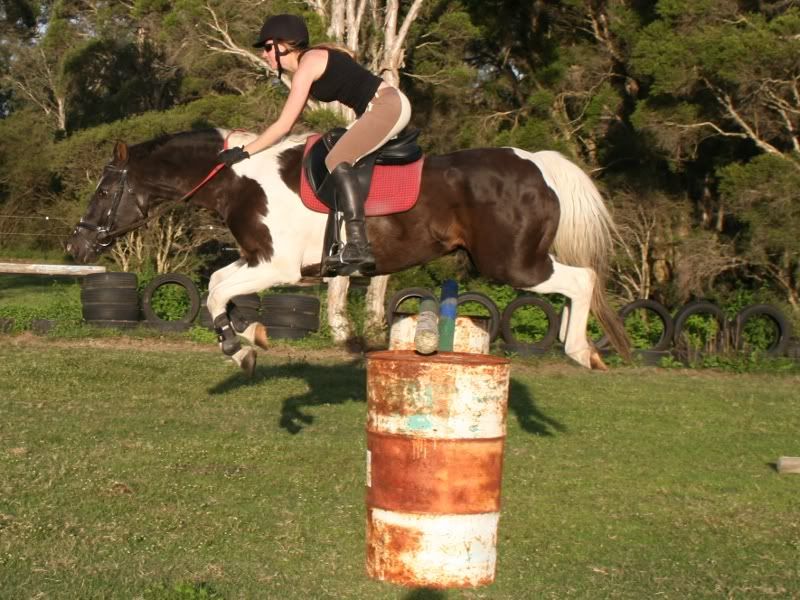 21st April 2009
So Kai had 3 days off because I was working and the rain. He was rather fresh, should have used that with jumping but I wanted to flat him cause I haven't just flatted him for ages. So he was nice and forward, a little heavy on the forehand and it was windy and drizzling on and off. Overall he was good, ignoring my leg aids so we did lots of leg yielding at a walk and lots and lots of transitions. We worked on canter/trot transitions and had them nice and smooth again. Mum came out to take pics but it pretty much started to rain so she ran my camera back inside, and since the couple of pics she took pretty much all looked the same here is one...
I wish I had someone who could take pictures of my poneh and I, like how you have. You are so lucky :)

So is all of this on your own property? Or do you board?
Its my parents place, I am living here still while waiting for my immigration VISA. They have 5 acres in Western Sydney. Plus my dad works from home and my mother is retired and is like my own personal groom/photographer etc haha. She is more horse crazy than me :)
Where are you Immigrating?
My husband is a US citizen. We recently bought a house in Rhode Island :) so that is where I will be hopefully soon!!
Oh wow! Congrats and all the best! I just got my Green Card - I am from Canada and my Husband is a U.S Citizen. I spent 3 years and $5,000.00 on this piece of plastic - lol.
Gah 3 years! I am now up to 1 year and 1 month waiting on this, it is crazy how long it takes :(
24th April 2009
I realised today was the last chance I would have to jump before the show so bought some of my cardboard fillers out and mum made some bunting out of fabric pegged to a rope tied to a pole haha. So Kai was so excited when he saw the fillers, his warm up was ok but his canter was way too excited. So I tried to calm him down before we started to jump but once he was aimed at anything he went a bit mental. So I tried circling but gave up and took him over a couple little things to calm him down. Then we started...
Looped around off a little jump which mum didn;t bother to photograph into this 1.05m high 90cm wide
Then over the bunting jump, he didn't blink an eye, but I know at the show he will probably go spaz over bunting...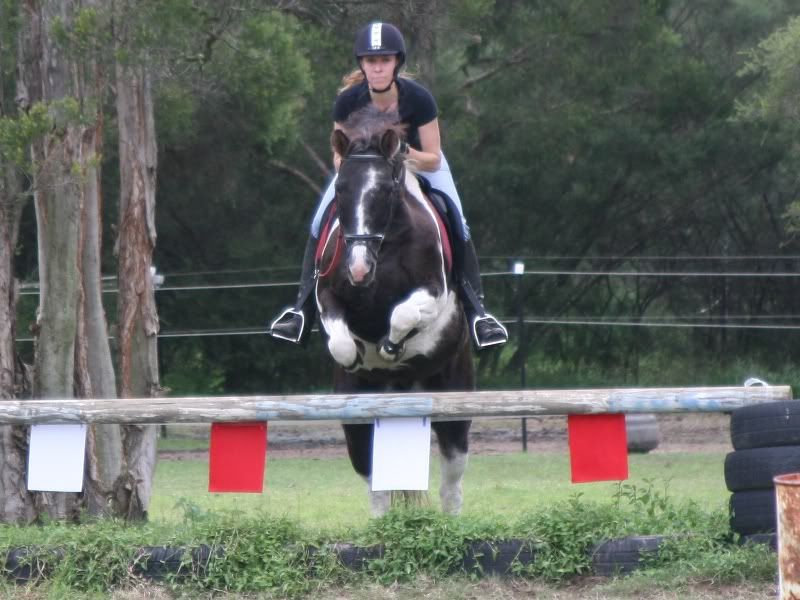 Barrel through 70cm pole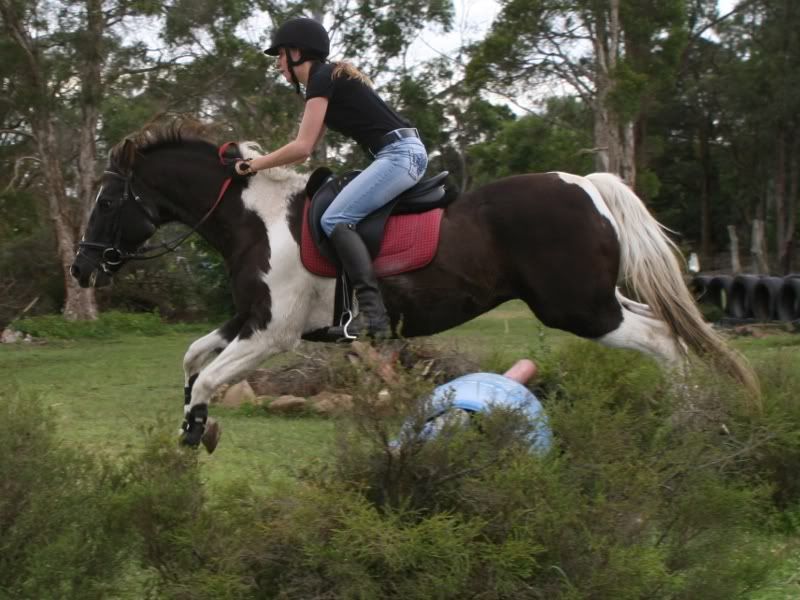 Then loop around to the big one again, he was much calmer this time around
He rushed through the first cross and tapped the pole on the 1.05m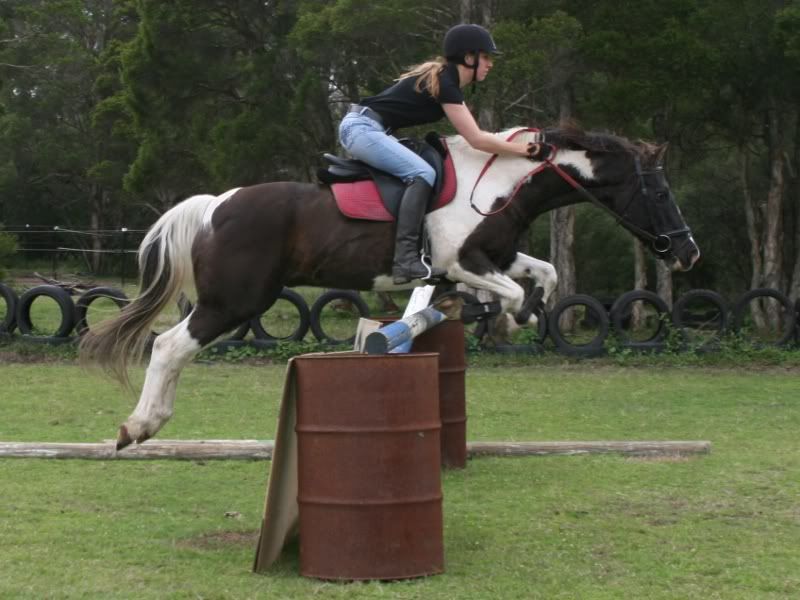 So we went through the grid again he didn't touch another pole for the rest of the ride
cont
Then I put the last two jumps in the grid up to 1.05m, so he did the bounce as crossrails first then stride 1.05m stride 1.05m and this is te series of the last part... (dad had his camera so no video :( )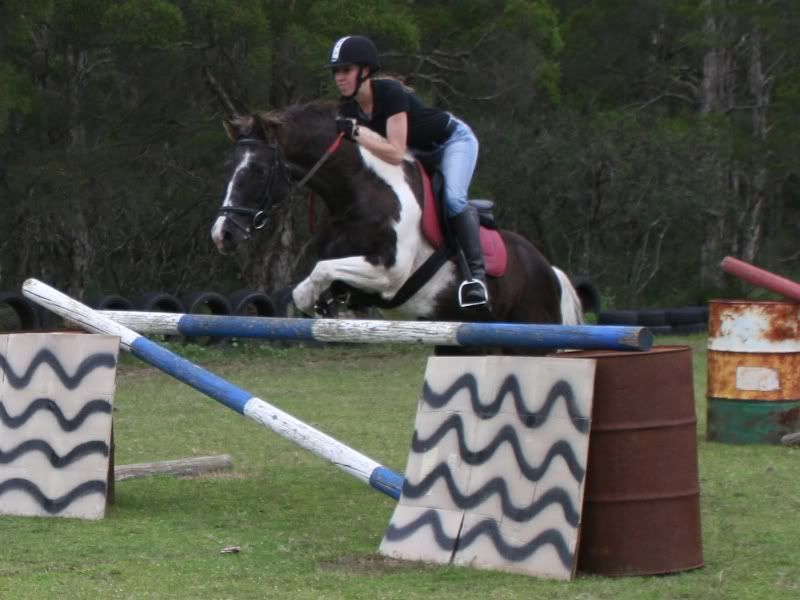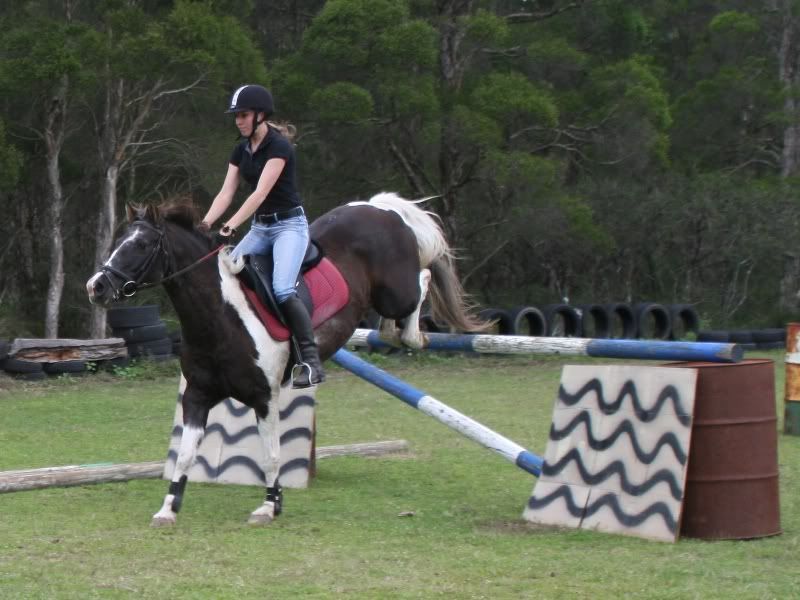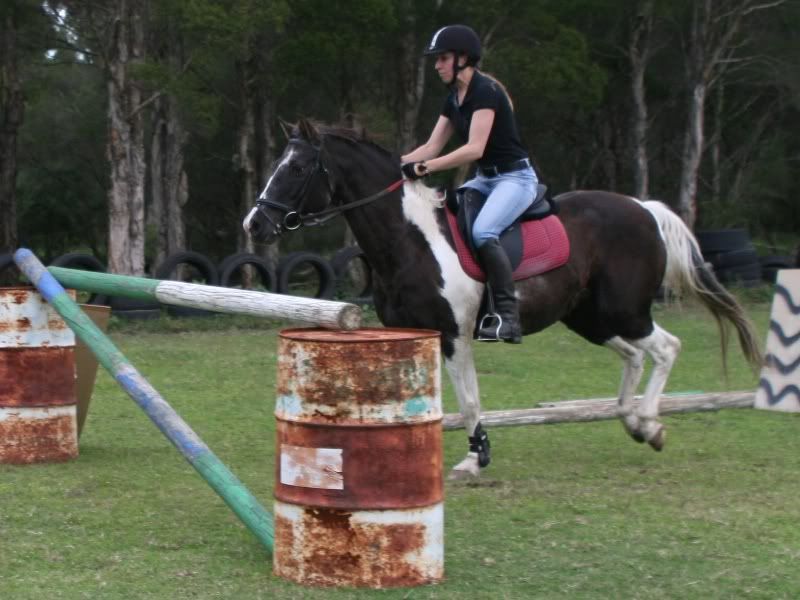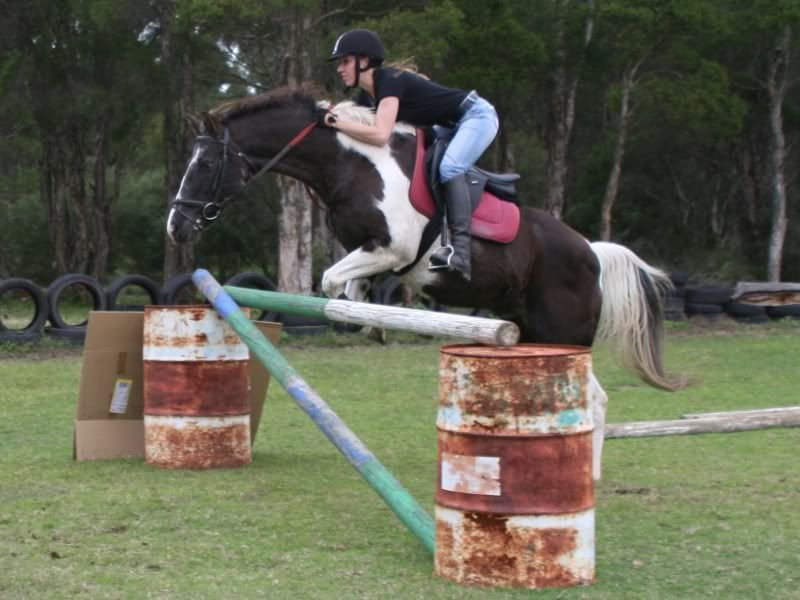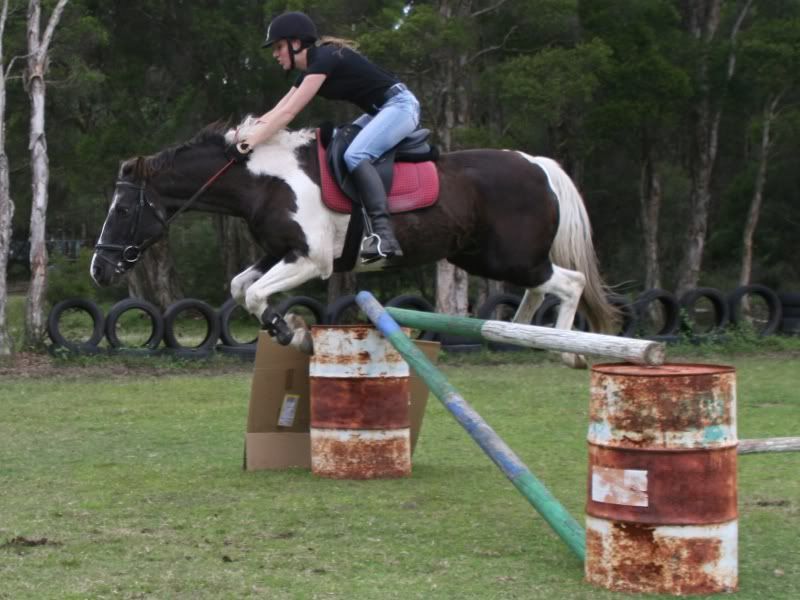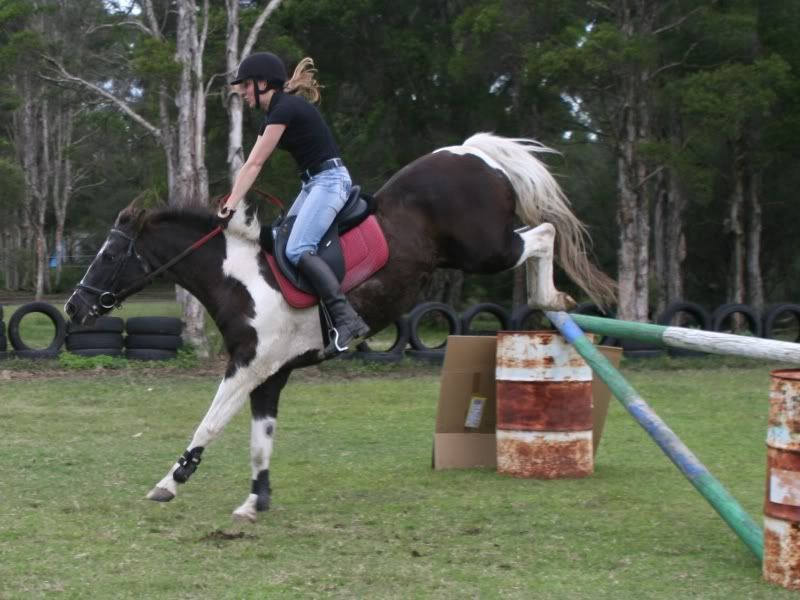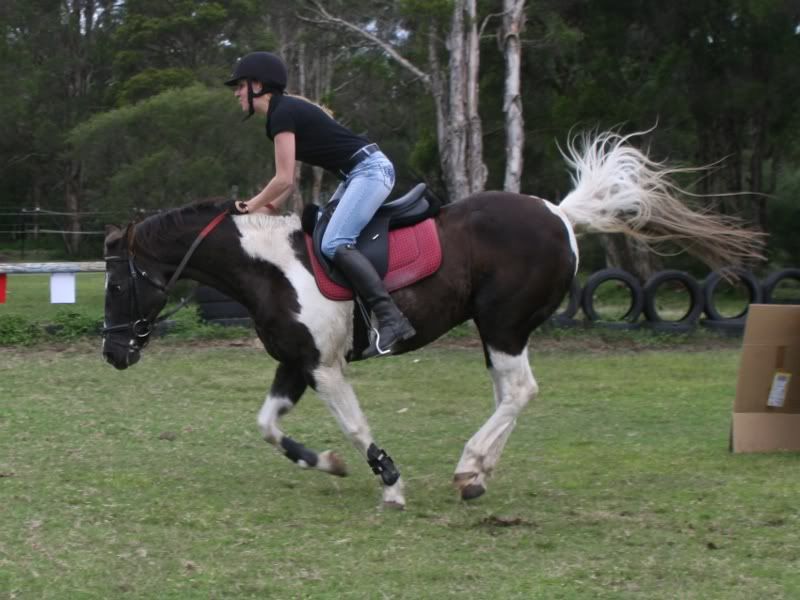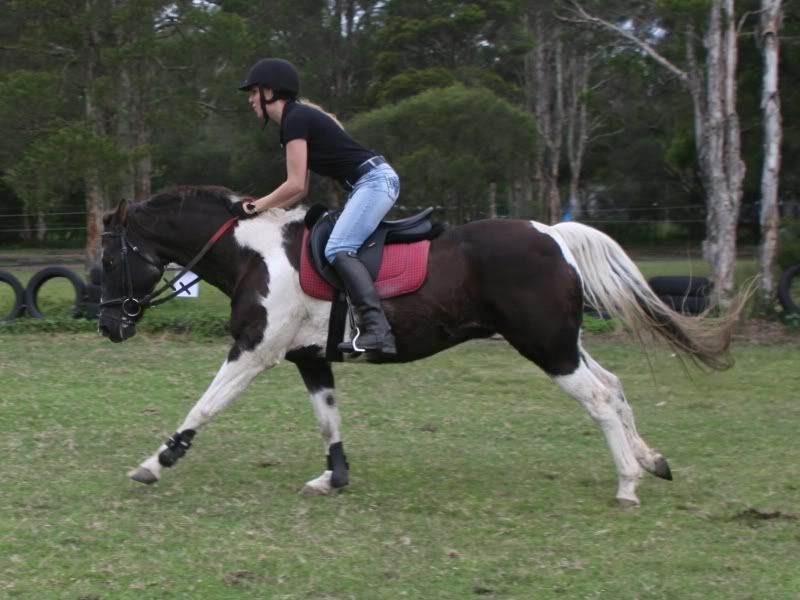 Then a posing pic in the middle of it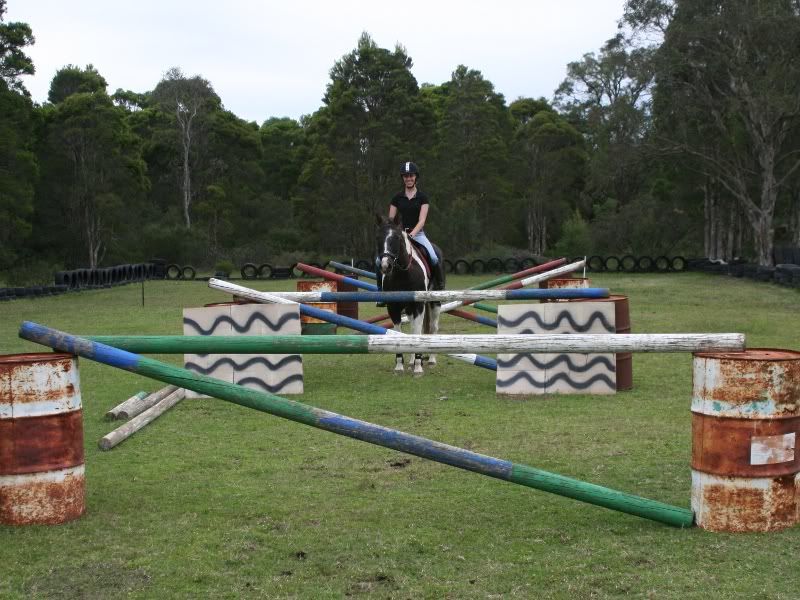 So he was so speedy over anything small today which made him so hard to ride. Stupid fillers exciting him haha. I had to ride really deep to try and steady him t the jumps so I know I was sitting way too much, blah, so hopefully he is concentrating more at the show. I also feel bad cause his winter coat is making him sweaty :( I can't clip him cause he will be cold living outside 24/7, poor guy :( He is giving two lessons tomorrow, just walk/trot with beginners. Hopefully one of the girls will become a regular rider for him for when I leave.
Similar Threads
Thread
Thread Starter
Forum
Replies
Last Post
first thread

jazzyrider

Natural Horsemanship

8

02-08-2009

09:29 PM

The day after thread....

DarkChylde

Horse Talk

3

11-29-2008

09:23 AM

Photo

my2geldings

Horse Pictures

10

06-05-2008

10:29 AM

First thread!!

LuLu

Jumping

1

03-19-2008

12:59 AM