Khade - Arabian Stallion Photo's
---
So, Khade (formally Kazzy) has been in Canada for a bit now, and he is settling in great!
Learning all sorts of new things! Got his toes trimmed today and did pretty good for the farrier.
Got a couple more shot's I thought I'd share of my handsome man. :)
www.allbreedpedigree.com/glf+magical+khascade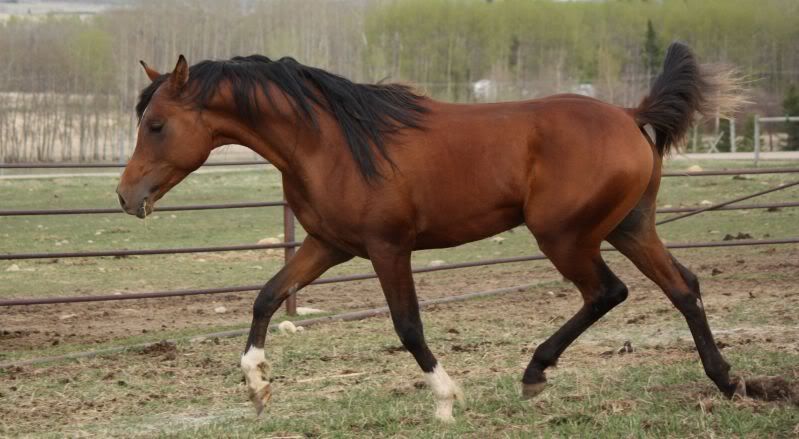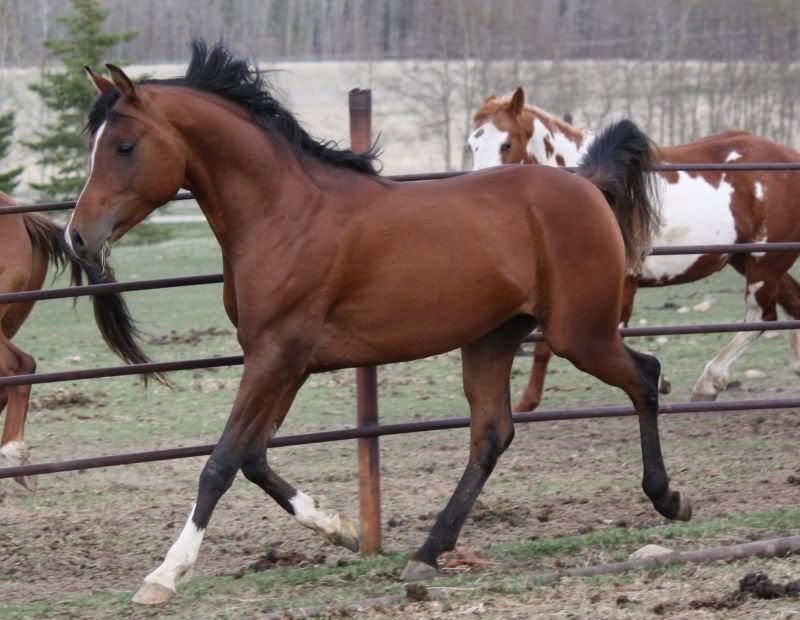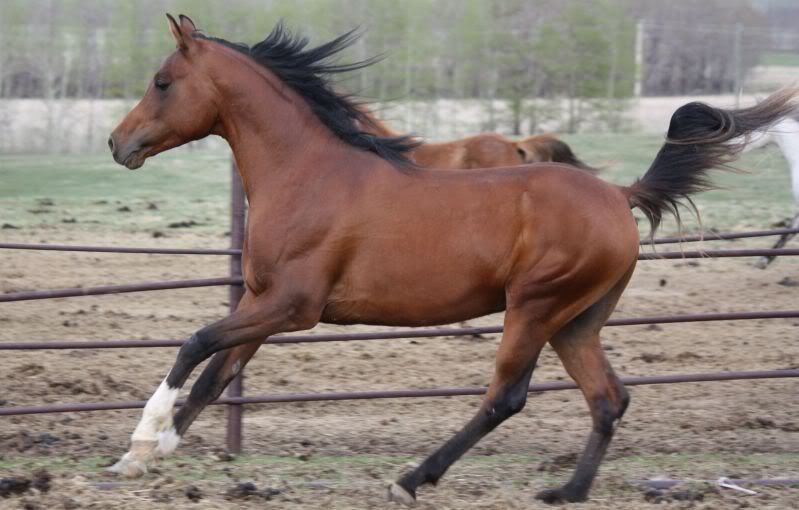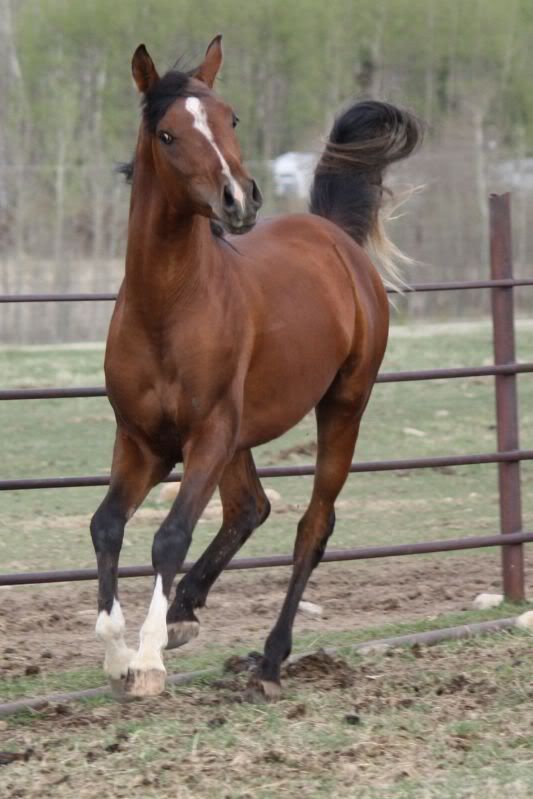 I love the rearing pic ... especially the earless chestnut mare with the star ... lol
This horse is to die for *faint*
Posted via Mobile Device
He is beautiful, and he looks like he knows it. I love bays with white socks.
He is so Handsome!!
---
Pocket - 8 yr old, 15.1hh Thoroughbred Mare
~You know you're a horse person when you say 'whoa' to your dog~
O: He's a stunner!
---
...Every rider has that one horse that changes everything about them...