Khade got the saddle!
---
So I had some down time today and after working with Khade on his ground manners, I decided to play around with the saddle and see how it goes.
Well, this horse is fearless. I got more excited then he did throughout the entire ordeal! LOL
He may be a bit stubborn in some areas of his training but he seems to pick up on the saddle quicker then a whip. He's gonna be a breeze to train, I think!
Khade is a 2010 Arabian colt.
www.allbreedpedigree.com/glf+magical+khascade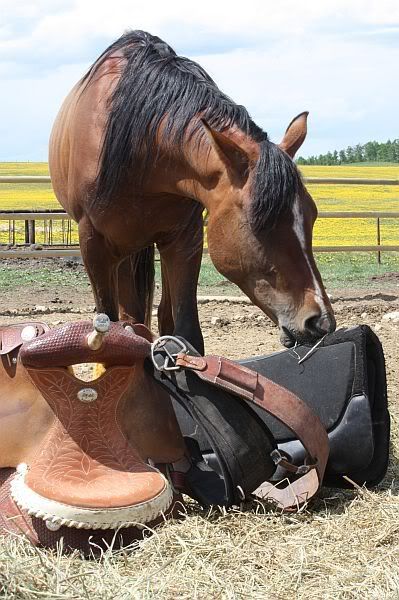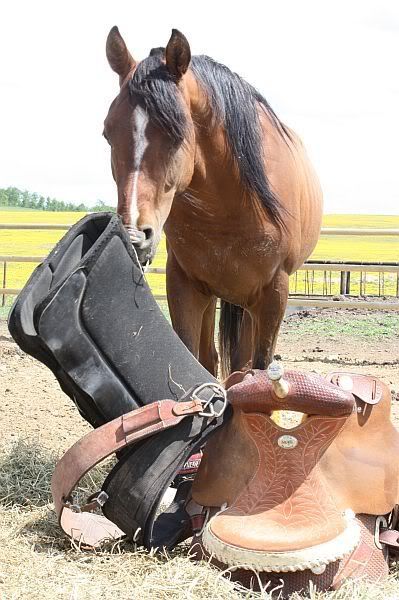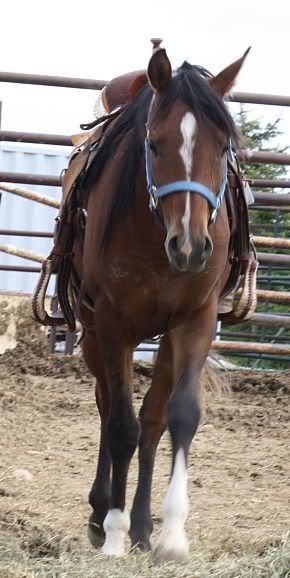 very nice pictures of Khade and the saddle
---
Country Woman


That was a big step! Congrats.
Aww looks like he took very well to it. He's a good looking boy!
---
I was a dreamer
Before you went and let me down.
Congrats!
I'm glad Khade took to the saddle so well. He looks very professional with it on.
Keep us updated on your handsome boy!
Fantastic Pictures, love the one where he is holding the saddle pad, gorgeous boy he is.
---
Proud owner of 2009 Paint Gelding 'Just Awesome' also known as Montana.
Fabulous! He looks like a pro already!
*teeeheehee* the progression of the photos makes it look as though he saddled himself!
Wow, he is beautiful! I am very jealous of that gorgeous mane!
I love pictures 4 and 5! So very cute :)
---
"Good things come to those who wait… greater things come to those who get off their ass and do anything to make it happen." - Unknown