Khade has arrived in Canada!
---
GLF Magical Khascade, aka Khade, has finally made the trip into Canada, all the way up from California!
I'm so excited for this guy, and even more pleased that he is more gorgeous in real life then he is in his photo's!
He doesn't have the typical halter Arabian head, but I do plan on getting him out to a few shows this summer, and definitely some Liberty ones as he is full of snort 'n' blow!
Here he is, his first day in Canada! I'll try and get some better pictures in the upcoming few days. :)
www.allbreedpedigree.com/glf+magical+khascade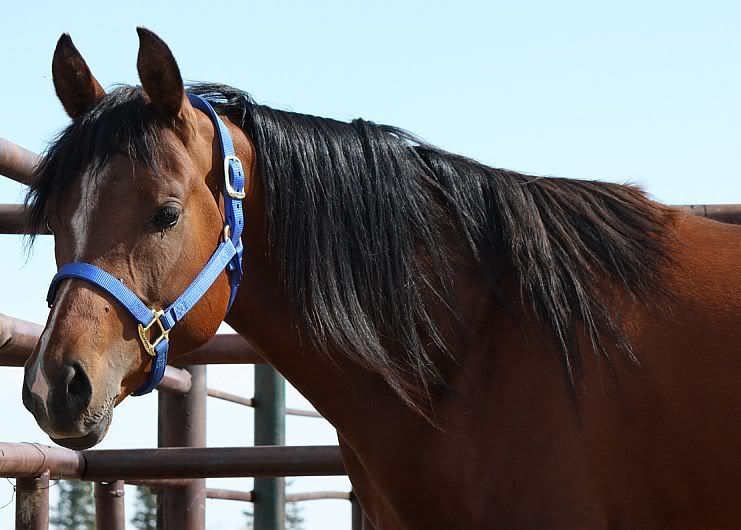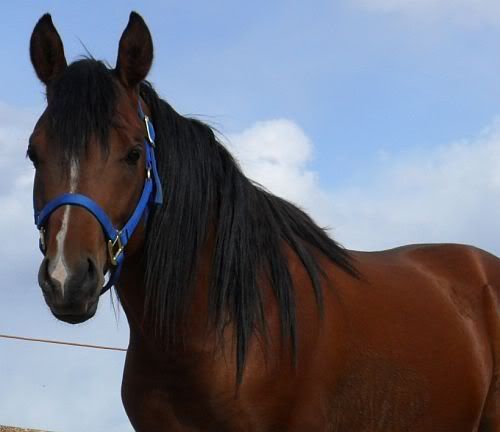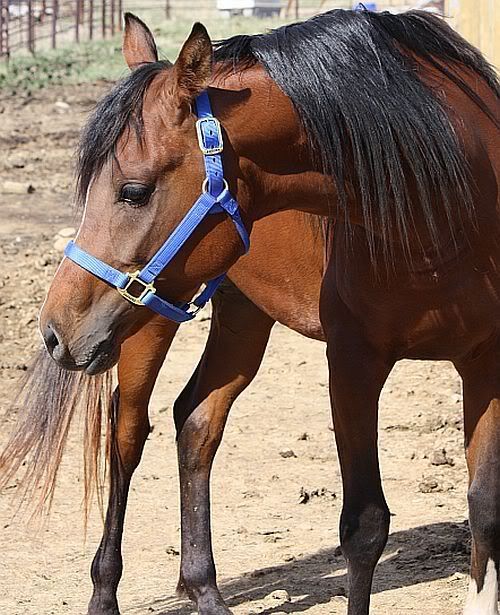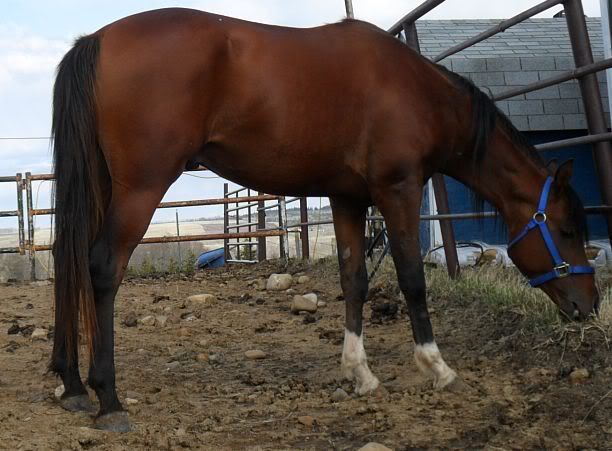 Whoa. What a STUNNING boy. Glad he made it safe and healthy :).
Beautiful! Now THAT'S an Arabian!
---
"The greatest pleasure of a dog is that you may make a fool of yourself with
him and not only will he not scold you, but he will make a fool of himself too."
-Samuel Butler
Thanks guys! I'm uber happy with him!
I'll probably start showing him in Western Pleasure (I might play around with a little Sport Horse if there is something local - he's just turned two and stands 14.3) but in the end I bought him as a Reiner - and he pleased me immensely by doing some awesome sliding stops out in the pasture as he was running around.
He really gets under himself and I can't wait for him to grow up so I can send him for training! LOL
He is a looker that's for sure
,CONGRATS
He's beautiful!!
---
"Strength is the ability to use a muscle without tension"

He's a cutie for sure. Love Arabian horses!