Kids and horses
---
I was just looking threw some photos of my son and Aidan and these are a few of my favs. Really need to update though some of these are old!
Post your favorites of your kids with horses :) Or you AS a kid with a horse. I think my Mom has all my photos hehehe.
'08 my son was 3 and Aidan was 5
'09 I have none of my daughter on him and she's the one who rides the most!
---
~Horses aren't a hobby, they are a lifestyle.
Website
Beautiful pictures! I love the one with the horse's nose and your daughter by the stall!
---
RIP Minnie, 1981-January 15, 2010
RIP Maggie Mae I miss you
Sorry... I went a little crazy. Here's Max and some of my horses...
---
"Be a best friend, tell the truth, and overuse I love you
Go to work, do your best, don't outsmart your common sense
Never let your prayin knees get lazy
And love like crazy"
Awwww! I love the one of him hugging the black horses nose. We have a collie to!
---
~Horses aren't a hobby, they are a lifestyle.
Website
Rose
Dillon
Logan
I can't believe I forgot the Picture Pony
This is Dillon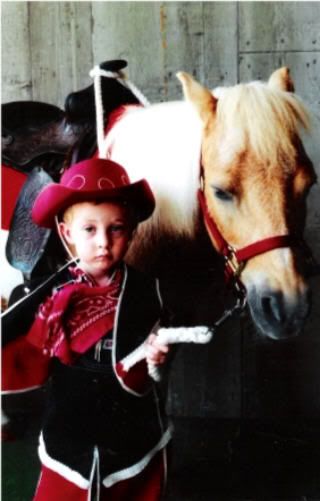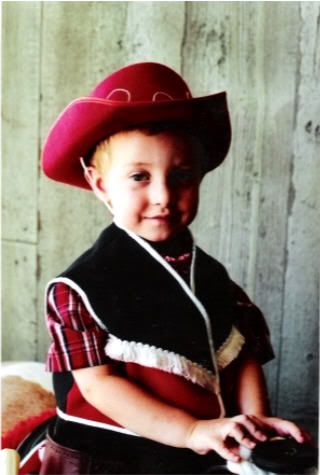 ---
Last edited by ShutUpJoe; 02-02-2010 at

07:51 PM

.
My lil one cleaning the corrals and getting some *help*.
Lil one riding
Older kiddo on my sister-in-law's horse
Halloween!