Kids and Their Horses
---
Let's see those adorable pictures of kids and horses. This is my daughter and her new quarter horse "Billy the Kid"
Rasha
Aww, so cute!

All the ones of my kids when they were little aren't digital and so, not on the computer.
---
Only As Old As You Feel - Sometimes I Feel VERY Old
I don't have any kids but I'm looking forward to seeing everyone else's.
Your daughter is too cute Rasha
---

"Until one has loved an animal, part of one's soul remains unawakened..."
- Anatole France
this is my friends little sister a couple of years ago on banjo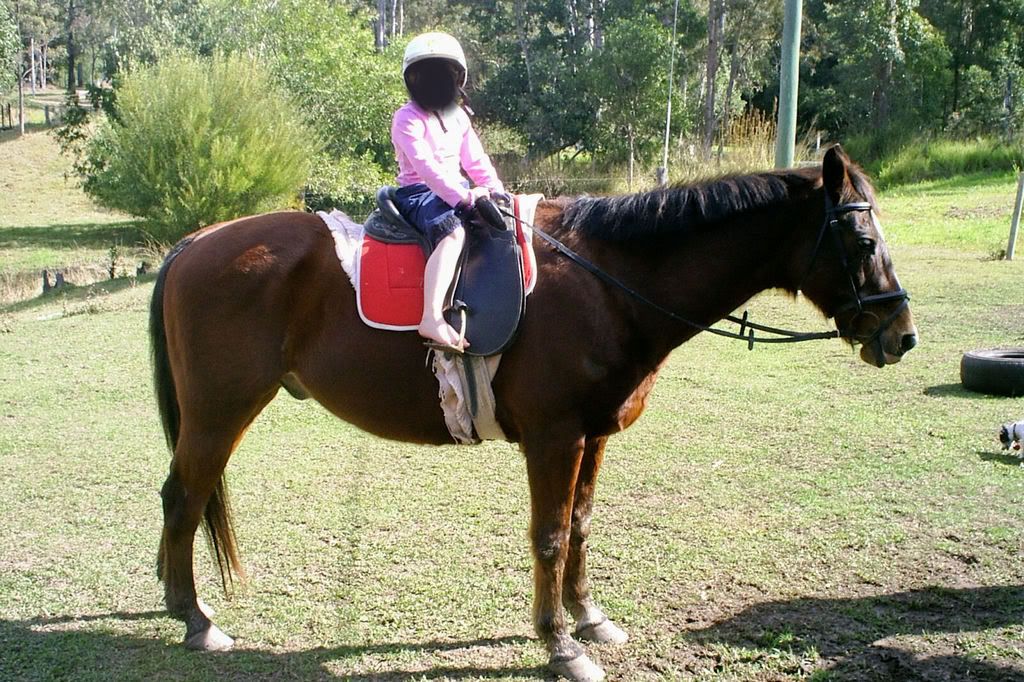 actually it was about 3 and a hlaf years ago
My youngest, Shaylea with Cody
Shaylea on her pony, Spirit Bear
My youngest girls, Kelly and Shaylea with Cody
Kelly with her horse, Tahoe
Kelly riding Cody in his first lesson
---
Dana
Riverside, CA
Excellent!
---
Oh I have some cute ones of Cobalt and my niece! I will come back and post them when I get home
Thank you Vida, she was so excited, she even used her allowance to buy him a new halter.
Rasha
Aww the pics are so adorable!
x
---
♥ Seoul Searchin' for the Lovebug ♥
I have no kids so I will substitute my niece and nephew. Here is a pic of Bailey on her horse Snuffy and Braden on his horse Zippo.
---
Always remember that feeling of looking at a big, open country over the ears of a good horse, seeing a new trail unwind ahead of you, and that ever-spectacular view from the top of the ridge!!! Follow my training blog:
http://robertsontraining.blogspot.com/