"kissy" pictures
---
How many of you have pictures of you kissing your horse? post'em too.

It seems like most everyone around here has them..

No I don't have one for any of mine, with my luck, the chances of my face getting licked is likely... and that is gross.
---
Whatever course you decide upon, there is always someone to tell you that you are wrong. There are always difficulties arising which tempt you to believe that your critics are right. To map out a course of action and follow it to an end requires courage.
---

"Until one has loved an animal, part of one's soul remains unawakened..."
- Anatole France
me and lizzy!
---
"Doing what you like is freedom, liking what you do is happiness."
Lawl he's like "durrrrkiss!"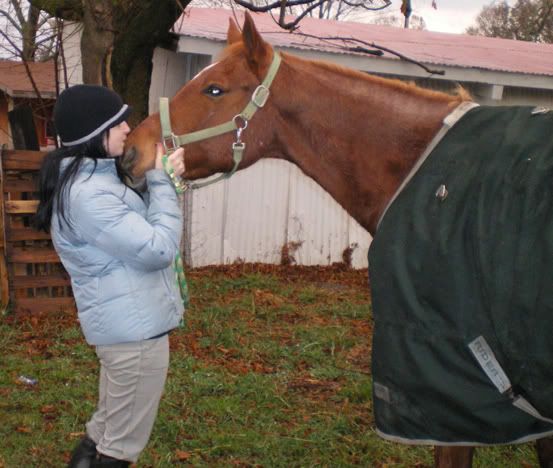 ---
Fly Without Wings
How about one the other way around?
(Sorry it's blurry. Moving pictures= unhappy camera.)
awww yay!!! here' mine



sorry if it's huge
here's some of me and my little sister!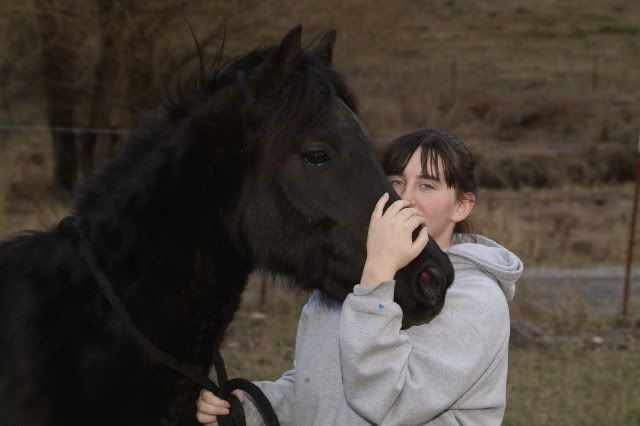 I have to admit that I don't have any of my kissing my horses...