Ky Horse Park pictures (pic heavy)
---
We took a little trip this past weekend to visit my aunt. She lives in rural Fayette Co, which is right smack in the middle of all the big horse farms. Saturday we took some time to explore the Ky Horse park. They have really added and upgraded a ton of stuff to get ready for the World Equestrian Games that will be held there in the fall. Here are few pictures of what we saw.
My daughter at the entrance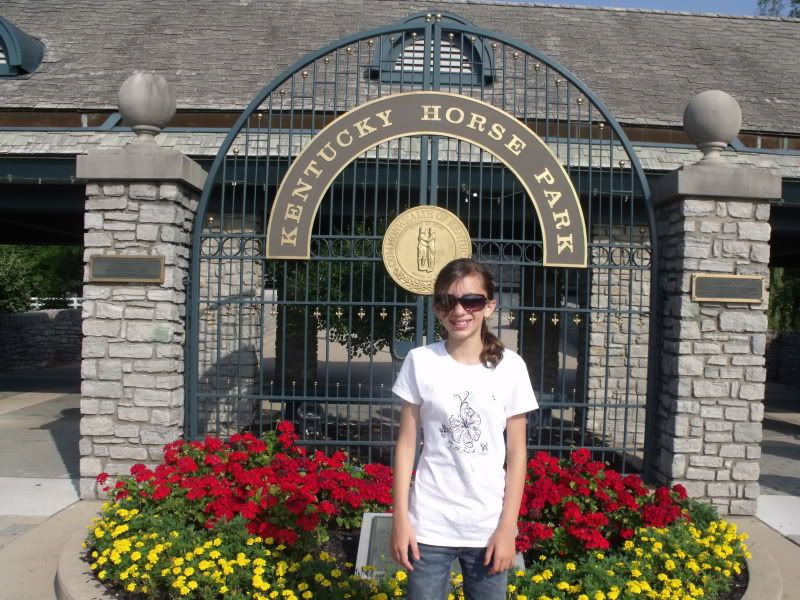 Statue of Man O' War ( He a great, great grandsire for both my girls. Bella has a lot of his head features, especially the eyes & ears)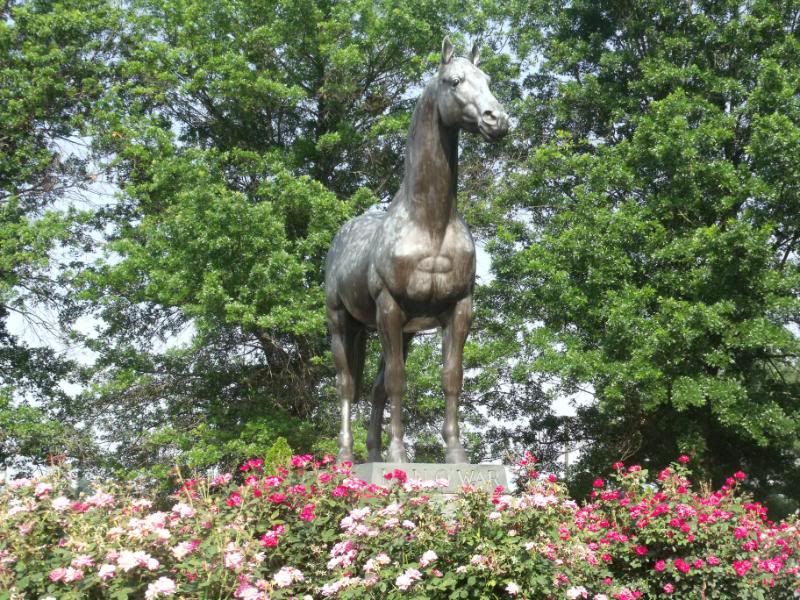 We took a trolley ride first around part of the property. These were our tour guides. I believe they told us they were English Shires.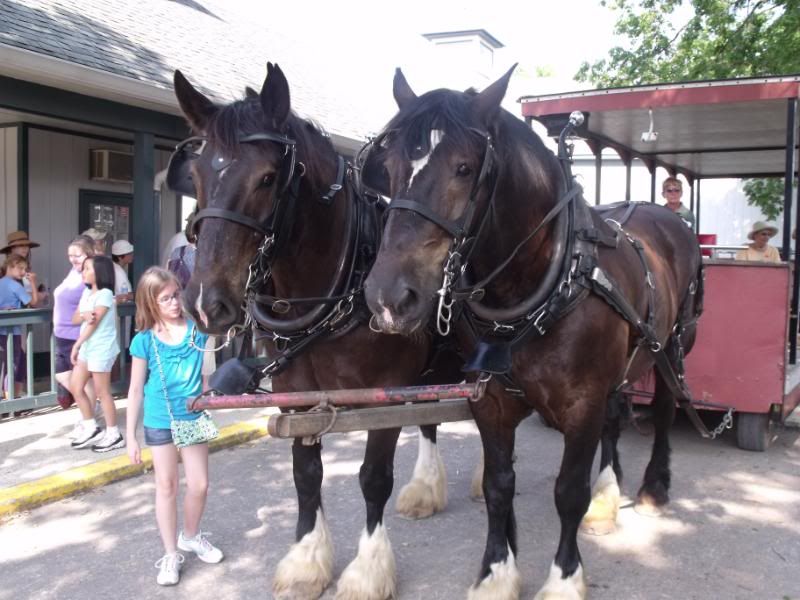 Cute little white mini colt, can't remember his name.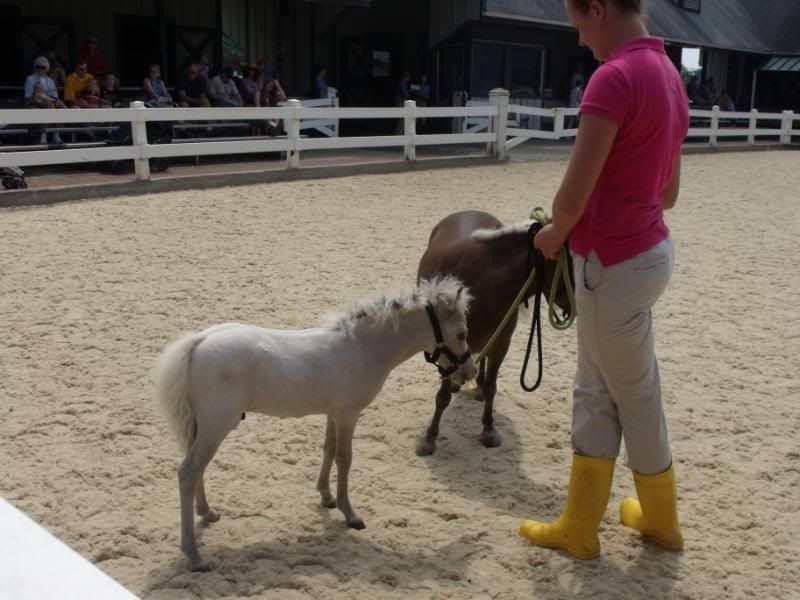 A 19.2 hands tall horse. He was a Sport mix used for Vaulting. He is just standing there normally, he doesn't have his head raised at all. Looks like he needs a taller stall!! For perspective, my daughter is 4'10" tall.
At the Hall of Champions we got to see famous horses such as
Funnycide the gutsy gelding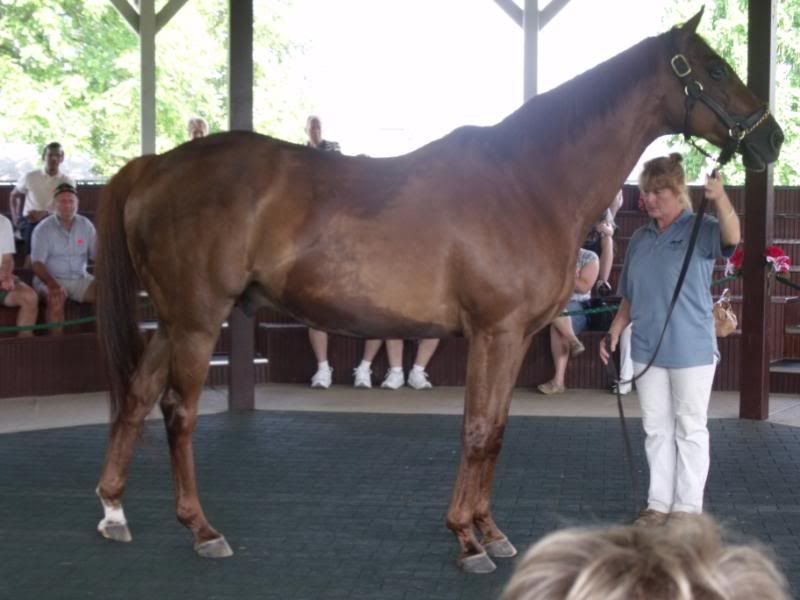 And Cigar who took in around 10 million in winnings in his career. I didn't know it but he is sterile, can you imagine how much he would have brought in if he had been able to reproduce?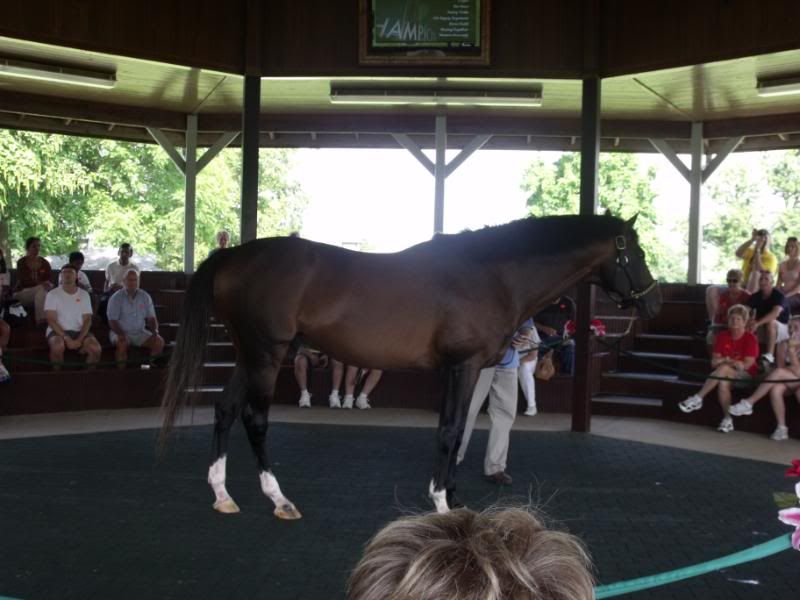 Another of Cigar, he was my favorite. A bit of a naughty boy too. lol He sure didn't like coming out of his stall in the heat. He wanted the fan to blow on him.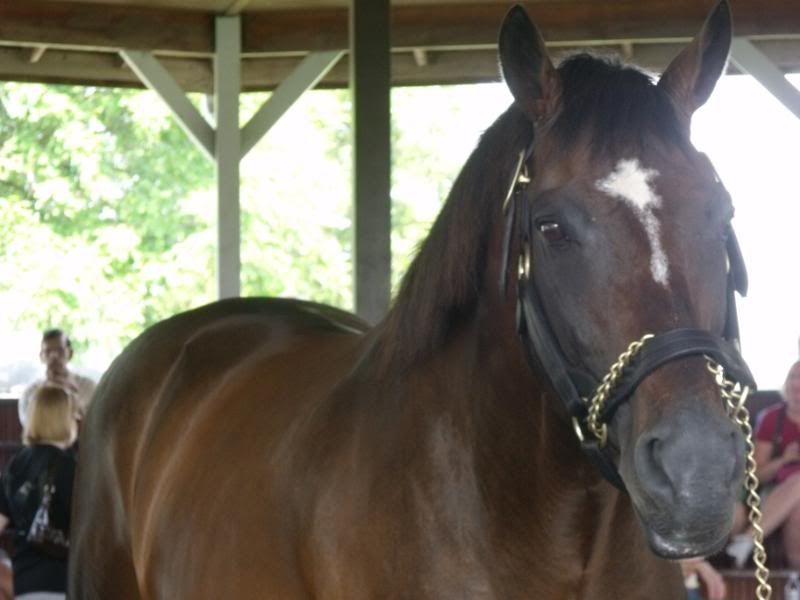 These are the stall door where they are kept. It has the brass plated name of the horse that's stalled there and below it is horses that have been stalled there previously.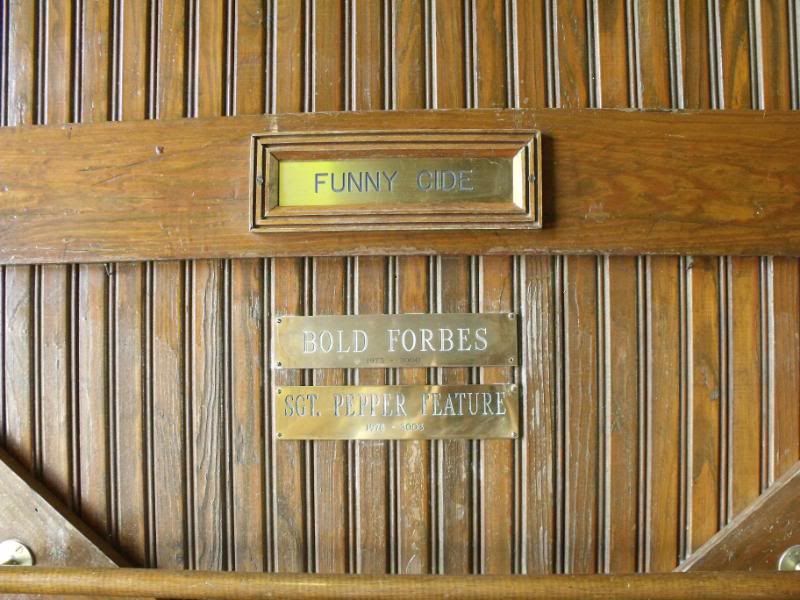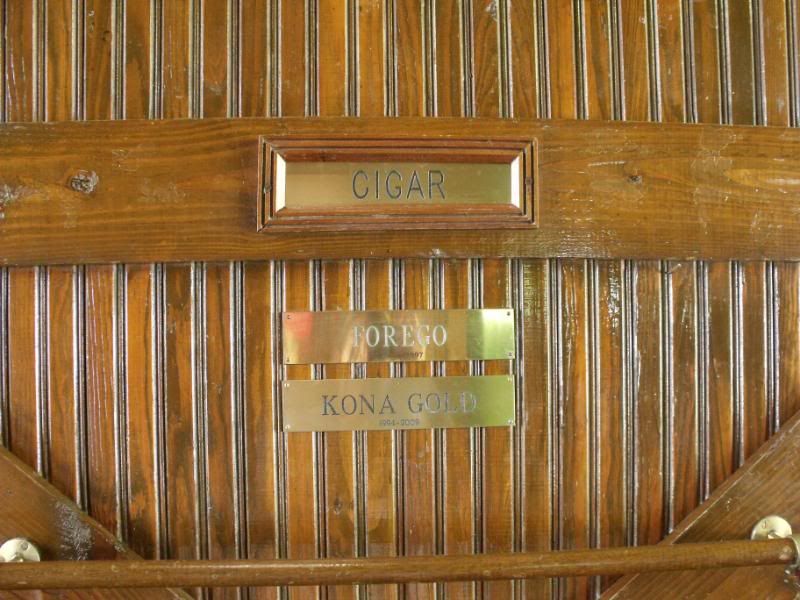 This is my daughter, in the lobby before we went into the new exhibit. A Gift from the Desert. It was all about the Arabian. No cameras were allowed :( but we got to see the Standard of Ur and lots of BC items, bridles, stirrups, cheek pcs, pottery. It was breathtaking!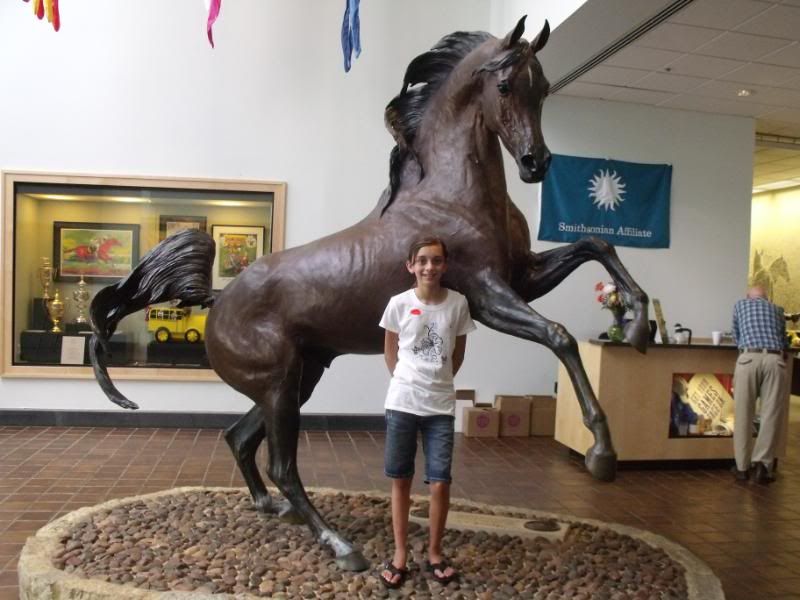 All in all it was a great day. It was cheap too. We got to walk around the entire property and see the museum's and exhibits for only $21 for adults and $11 for the kids. 6 and under are free I believe. If you ever get a chance to go I'd recommend it. I would love to go back for the World games but admission then at the cheapest is around 300 bucks ( I think) with some even in the 800 price range.
Banned
Join Date: Jul 2009
Location: In a land far far away, or so I wish.
Posts: 12,825
• Horses: 0
2010 World Equestrian Games in Lexington KY Very Affordable!
---
The Kentucky Horse Park is something that no horse person should miss. Good news - the World Equestian games are very affordable.
Tickets for reserved seating will be available to each session of competition of the eight world championships of equestrian sport. Prices range from $25 to $150, providing a range of options for every spectator.
Their hope is to give as many people as possible the chance to attend the Games. They want the atmosphere of the Games to show that Kentucky loves horses and is excited and enthusiastic about hosting the Games for the first time in the United States. The 2010 Alltech FEI World Equestrian Games is the first World Equestrian Games to offer a Grounds Pass ticket priced at $25 each.
To provide for an affordable, family-friendly event, Grounds admission for children 12 years of age and under will be free of charge when accompanied by a paying adult!
2010 Alltech FEI World Equestrian Games
Wonderful photos. I think I took photos of that mini when he was very young! Maybe it's the same, looks like it!
Waw! great pictures! It makes me want to go out and visit KY! Thank you so much for sharing those. Inspiring me to plan a trip out there!
I was just there a couple weeks ago. I saw those minis too! They are all so pretty. Looks like you had a great time!
---
RIP Minnie, 1981-January 15, 2010
RIP Maggie Mae I miss you
My friend is going to the games, im super jealous.
i want to go there so badly, except i live wayyy far away =(
Looks awesome! My parents were toying with the idea of buying tickets for the world games, but then they realized that
a.) It's right when school starts
-and-
b.) One of them would have to come with me.

Grr.
Anyway, it seems like you guys had fun! Cute minis for sure!
Wow, looks like a fun trip!