Lacey!
---
So, I'm currently home since I have walking pneumonia or a partially collapsed lung.
The doctor is treating me for pneumonia but if that doesn't solve it then a partially collapsed lung it is! I had a chest xray last Monday that narrowed it down to those two options but there wasn't anything super conclusive. Hopefully it is just pneumonia cuz a collapsed lung doesn't really sound like my idea of a party. haha
Anyway, so in my extra time, I figured I'd upload a few pictures that I haven't shared yet!
These originally were all in color but I decided to mix it up and they actually do look better in BW.
Here you go!
Lil' Miss "I'm a 25 year old Arab but don't tell me that to my face" strutting her stuff (I actually had a very horse educated camper ask me if she was under 5 yesterday, hahaha):
Daisies! [funny story about these: I was holding my cat with one arm the entire time while I was taking these. haha!]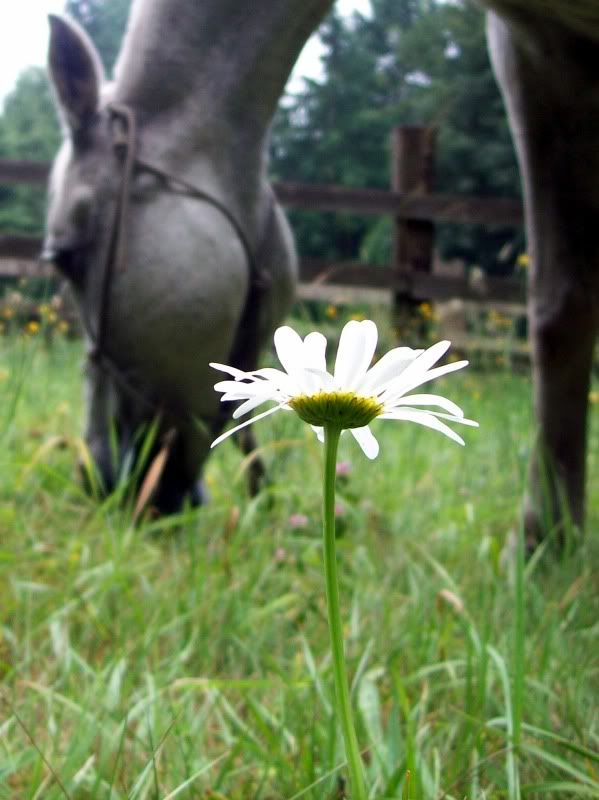 Just chillin....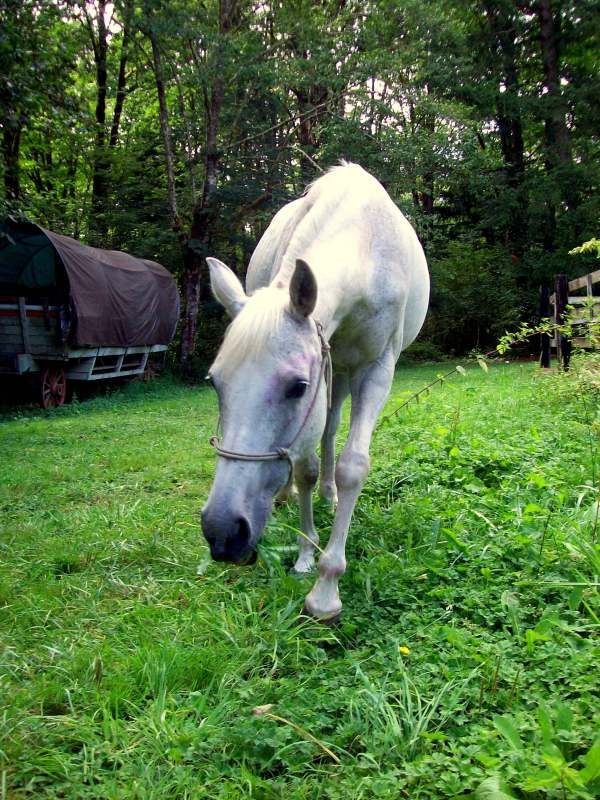 These two are my favorites, I think...maybe. haha I just like them all so much! Especially the daisy ones.
Thanks for looking!
---
Fabio - 13 year old Arabian/Lipizzan gelding

~
Rest peacefully, Lacey.

---
Last edited by Wallaby; 08-11-2010 at

11:37 PM

.
Love the daisy pics. She looks wonderful!

Hope you feel better soon!
I love the color & B/W versions with flowers VERY much!
Very cool pics!!!

I hope you get to feeling better soon too!
I LOVE LOVE LOVE pics three and four...very nice shots!!!
Hope you feel better soon...I had a partially collapsed lung at the same time I had pnuemonia one year...definitely NOT a party...
---
"The ideal horseman has the courage of a lion, the patience of a saint, and the hands of a woman..."
I love all of these pictures! The one of her grazing with the daises are FABULOUS! You are an awesome photographer! I love Lacey, too. What a pretty little girl she is.
---
"I was eight years old, and I've never forgotten her face when she told me about watching you ride. She told me she saw you, and your horse was dancing in the moonlight."
-- A.C. Crispin's "Sylvester"
Love the pics! Hope you start feeling better soon!
---
When the world says "give up"....Hope whispers "try it one more time"
Thank you ladies!
I love taking pictures so much! I'm kinda actually considering maybe becoming a pet photographer but that's just a little whisper in my mind right now, nothing serious at all. First I'd have to get a better camera! haha
---
Fabio - 13 year old Arabian/Lipizzan gelding

~
Rest peacefully, Lacey.

I think you should do some photography you are really good! And it helps when you have such a beautiful subject like Lacey!
---
RIP Minnie, 1981-January 15, 2010
RIP Maggie Mae I miss you