Lacey! :D
---
So, yesterday was "Fabulous Friday" and since I've been trying to make the horses more of a "cool" thing at camp and less something random you do, I've been trying to have a little fun with the horses and do unexpected things.
So, last week I wore a tutu while riding horses and this week I painted the horses! I only put a few hand prints on the rears of the other horses since they're going back home in about 3 weeks and I didn't want to find out that "washable" paint was more permanent than I had thought. Haha However, Lacey got the real deal. She was covered. It was super great.
And then I actually got a few pictures of the trails for you guys to see! It's pretty dim on the trails so only a few came out non-blurry but a few worked out.
Trails!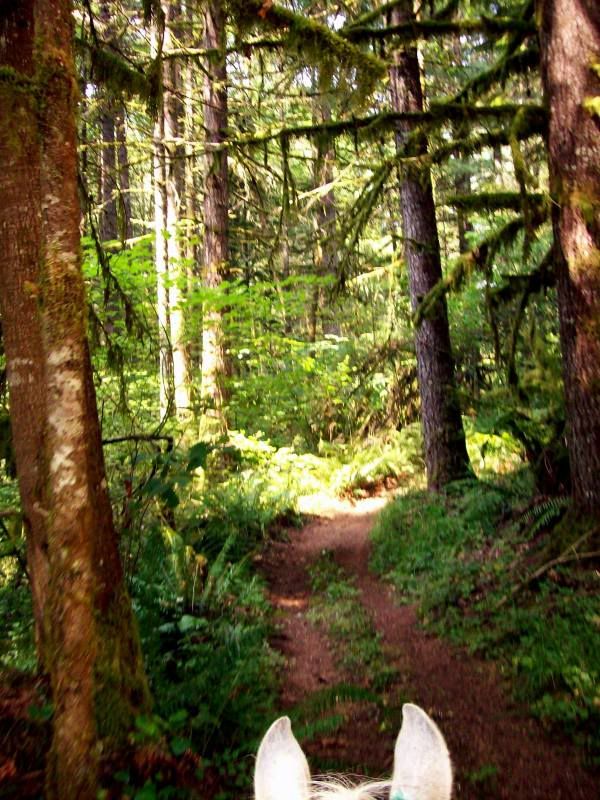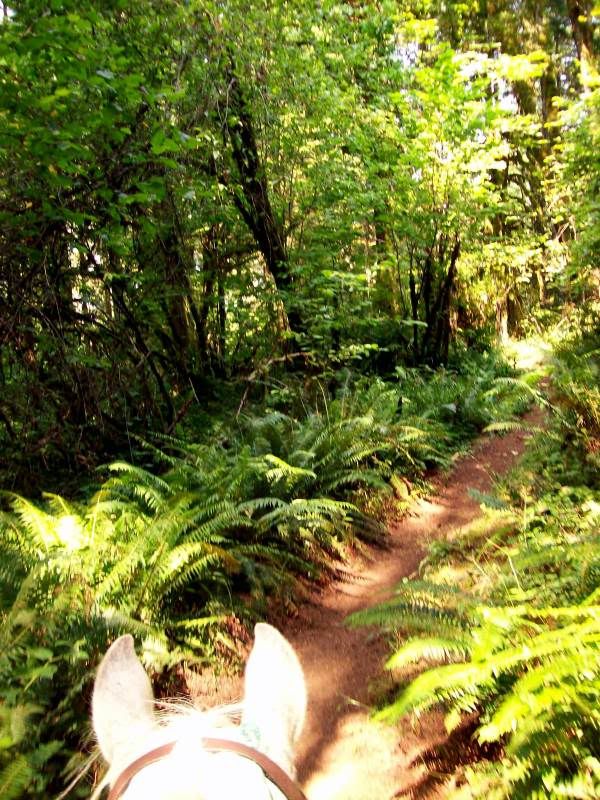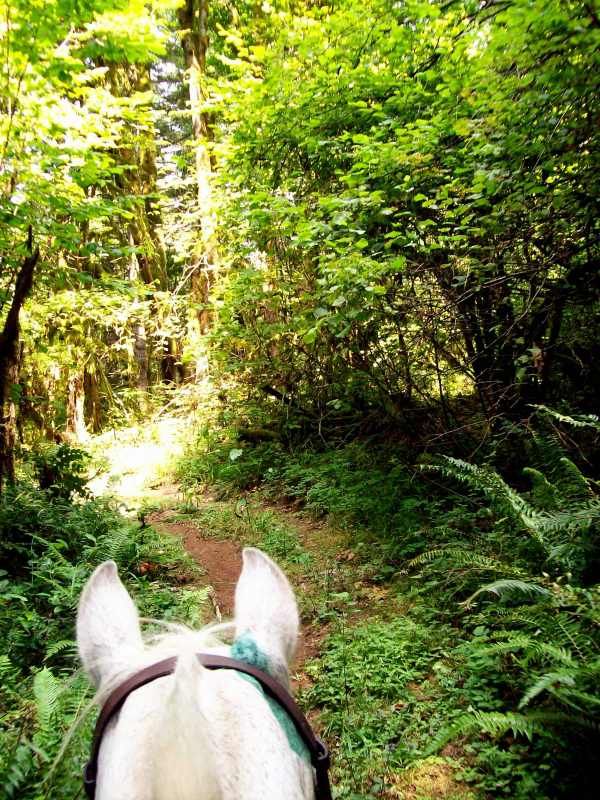 Lacey in the next post!
---
Fabio - 13 year old Arabian/Lipizzan gelding

~
Rest peacefully, Lacey.

The Lacey girl!
She rocked the paint.
My favorite part is the circle around her eye, it's just so legit looking! haha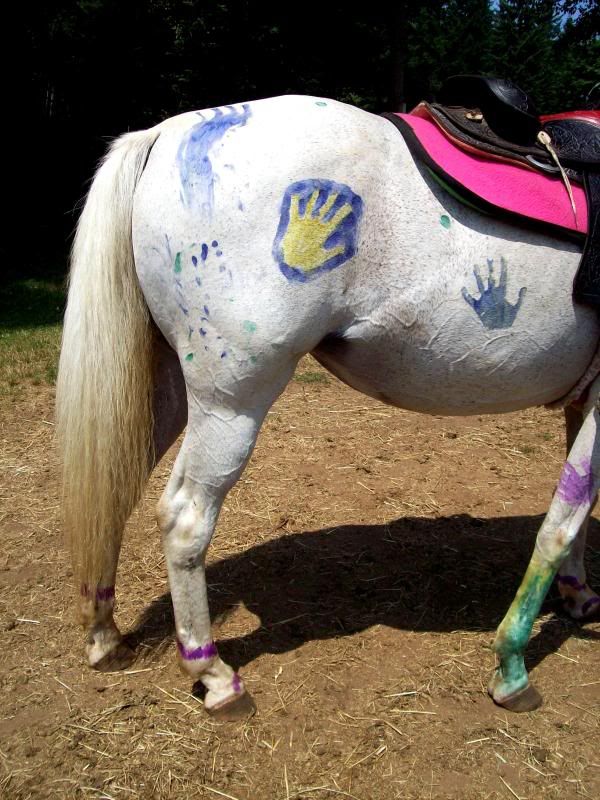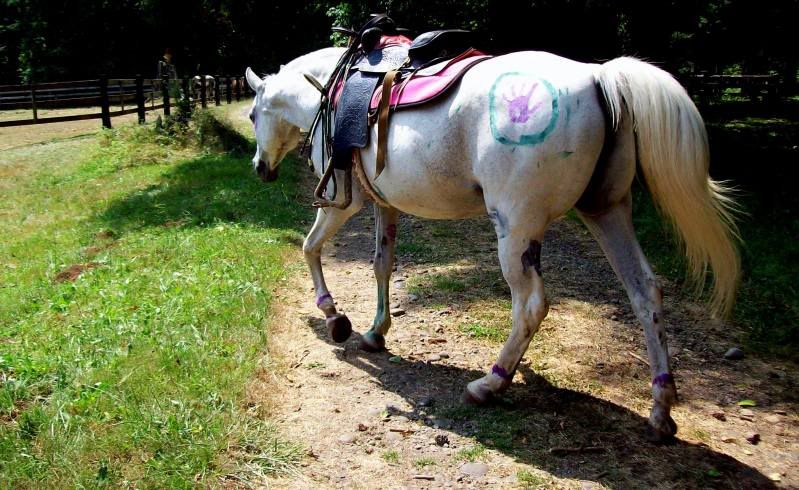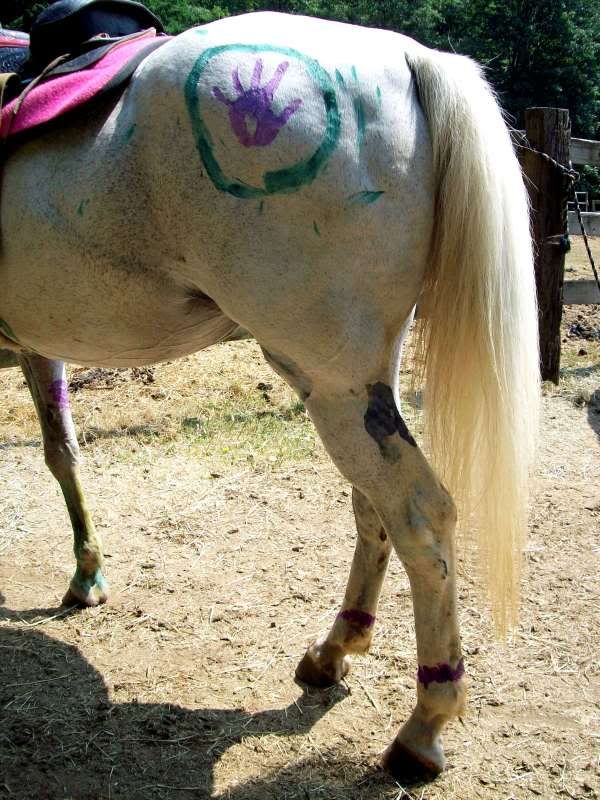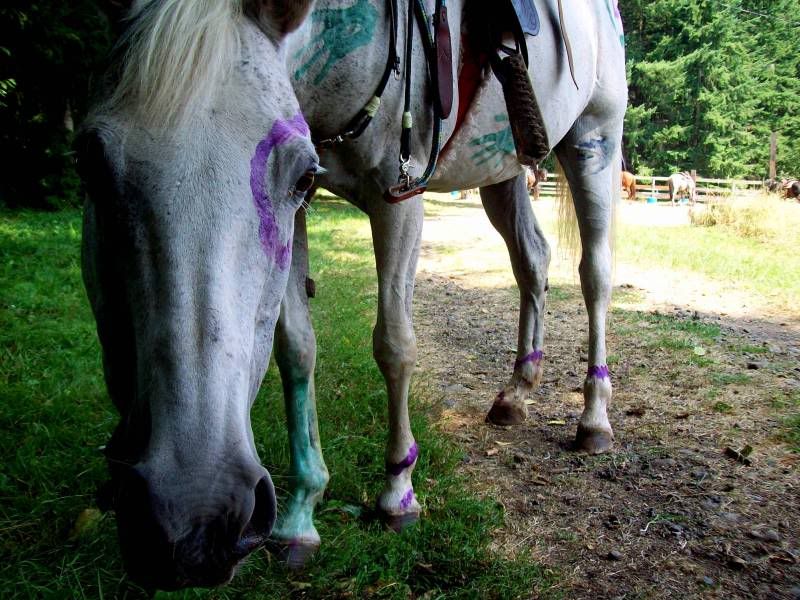 ---
Fabio - 13 year old Arabian/Lipizzan gelding

~
Rest peacefully, Lacey.

Sooo cute! The trails look beautiful...almost as pretty as Lacey ;) She looks so cool with all that paint on her, what a good idea :)
Haha Lacey looks so cute! I love all of the markings on her.
---
RIP Minnie, 1981-January 15, 2010
RIP Maggie Mae I miss you
Too fun! Love it...the trails look so peaceful too!
---
"The ideal horseman has the courage of a lion, the patience of a saint, and the hands of a woman..."
WOW! These pictures are amazing! I love Lacey's paint job! Seriously, that is so so cute! Looks like fun! Gorgeous trails!
---
That trail looked fun!
---
Kodee is my baby boy I will always love him <3
RIP Minnie baby girl
I will love you always <3
Dude! I swear to god you are riding on my farm XP Your trail looks the exact same as mine! (though your's is more alive, we are lacking rain)
---
Be a first rate version of yourself,
not a second rate version of someone else.