Lacey+frost the other day and a new halter today!
---
So the other day it was crazily frosty. I seriously do not think I've ever seen that much frost at 9am ever. haha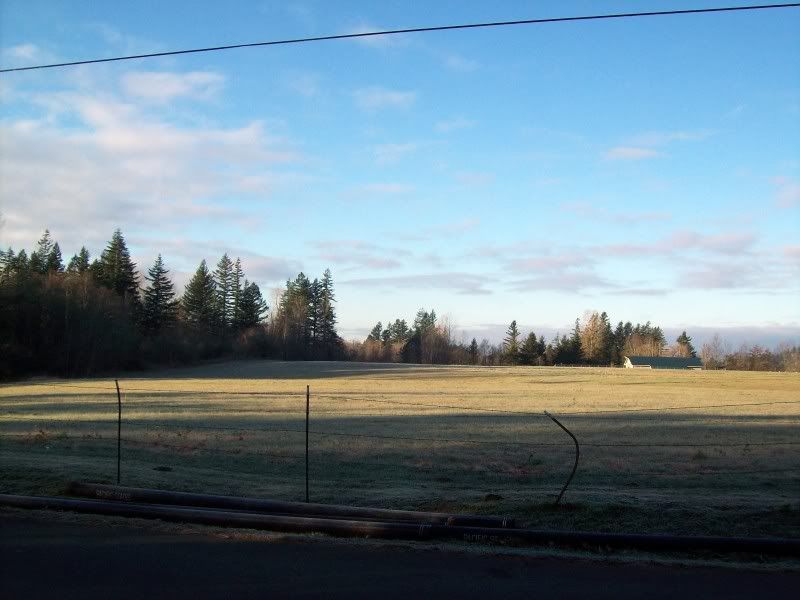 Mocha and Tad, two of Lacey's field mates. Lacey and Mocha dislike each other immensely. I think Mocha is jealous that Lacey looks younger than Mocha. Mocha's 16 and Lacey's 24 but Mocha has a pretty bad swayback that makes her look ancient.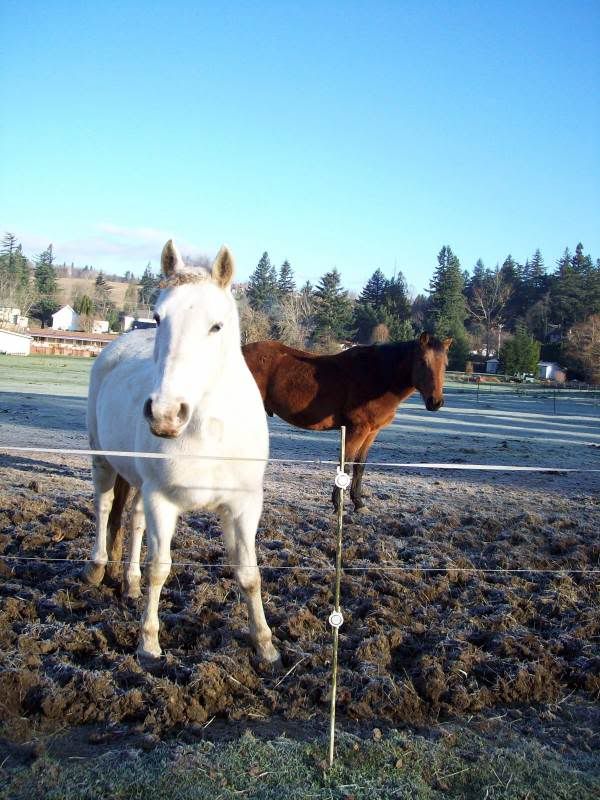 Lacey says "Hi Mom!!!"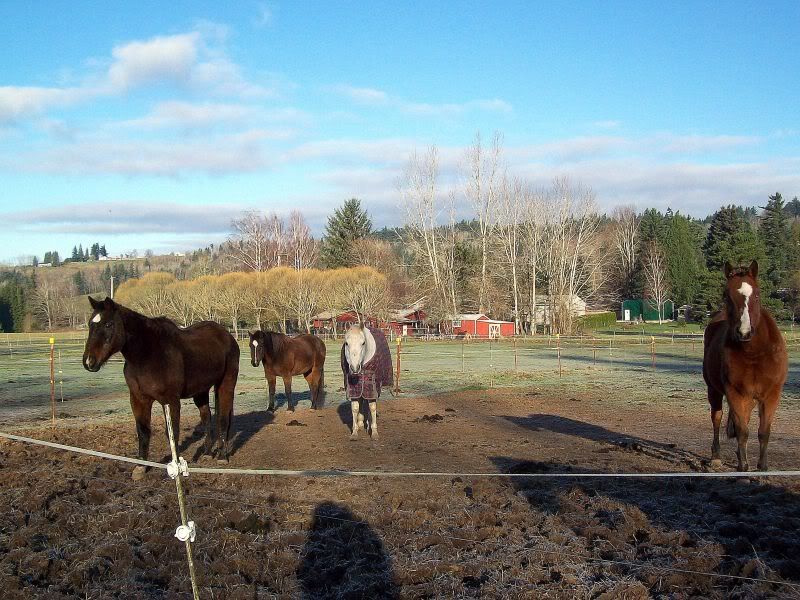 Mocha says "Say whuuuuut?!"
I find this picture hilarious for some reason...
"I'm gonna come get you!"
Sparkly grass!
"Pick meeeeeeee! Please!"
She had frost on her whiskers.
"Can I eatz frosty grassz?"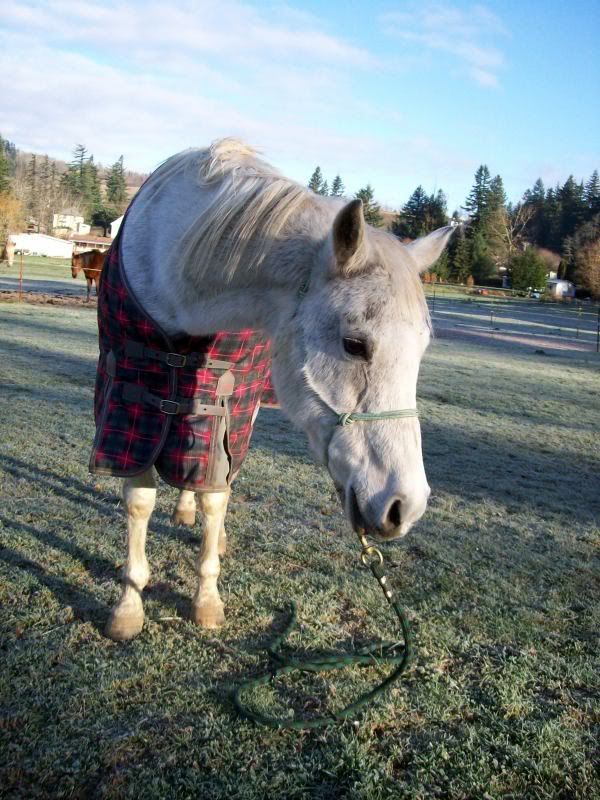 "But I know I'm not supposed to...
"
And then I thought she looked pretty cool in sepia. Haha
"I don't appreciate when you leave, just sayin'"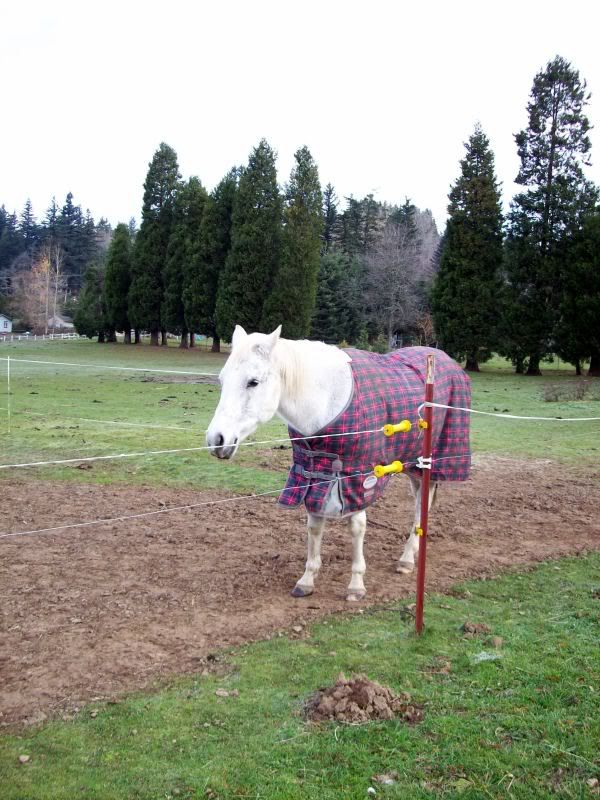 Next post is Lacey's new halter. It's pretty spiffy.
---
Fabio - 13 year old Arabian/Lipizzan gelding

~
Rest peacefully, Lacey.

---
Last edited by Wallaby; 12-08-2009 at

07:20 PM

.
So as part of the Secret Santa thing, SpasticDove got Lacey this adorable halter and lead rope.
Lacey and I love it and it fits into Lacey's little pink/purple color scheme perfectly.
It's been super super cold here, at least super cold for here so poor Lacey isn't exactly the most thrilled about being alive. Haha for the last three days we haven't broken 30 degrees fahrenheit, it's been completely dry and windy. Basically a gross combo.
The halter!
The lead rope!
Awws, furry poneh.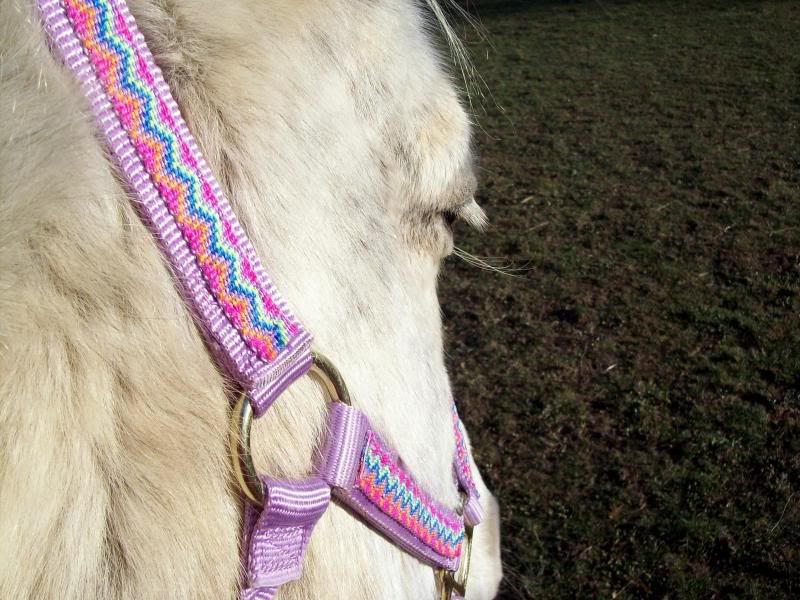 "I iz very very byouuutiful!"
And then Lacey wanted me to reiterate that she is cold. Haha
Poor baby. And she ripped her snuggly blanket again so she's having to wear a pretty old, not very warm blanket. I figured that as long as she's covered she can get up some heat built up under there cuz the wind's not getting rid of it...
---
Fabio - 13 year old Arabian/Lipizzan gelding

~
Rest peacefully, Lacey.

Aw yay, I'm glad it fits!
Awww, she's adorable! =] I LOVE LOVE LOVE that halter by the way, and Lacey looks quites fantastic in it!
Adorable pictures - the halter looks great as well!