Lacey had a good day today...
---
So I hope nobody's getting thoroughly sick of Lacey becuase I adore taking pictures of her!
These were all towards the end of when I could hang out with her. I didn't lunge her today, I only rode bareback and she actually did really well with that!
I was super proud of myself too because I was able to have her trot about half of the area we have to ride in, bareback, before I started getting off balance. That's kinda an accomplishment for both of us because it means that she's able to jog nicely on a loose rein (which I've been trying to teach her) and it means that I've finally gotten used to her trot (I used to thoroughly avoid it because she's very "springy". You never know, maybe in a few weeks I'll be cantering bareback!
Anyway, pictures!
"Food for me?"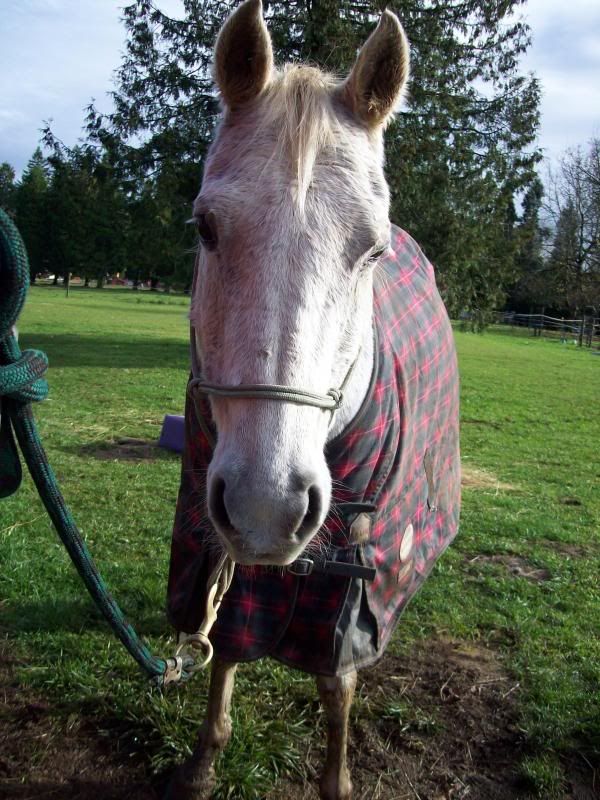 "Dude...sunshine hurts my eyes. Make it go away!!"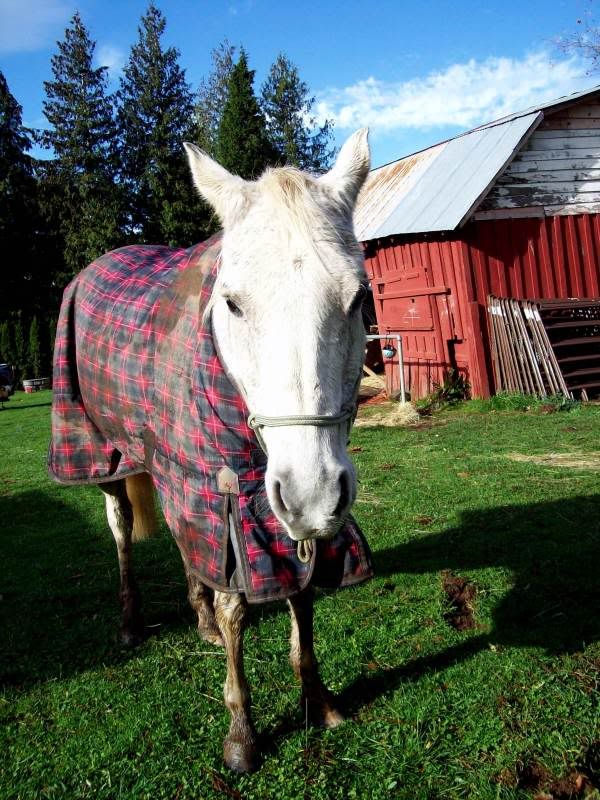 "I'm meeeellllllting!"
Off to find the good grass..."Later fool!"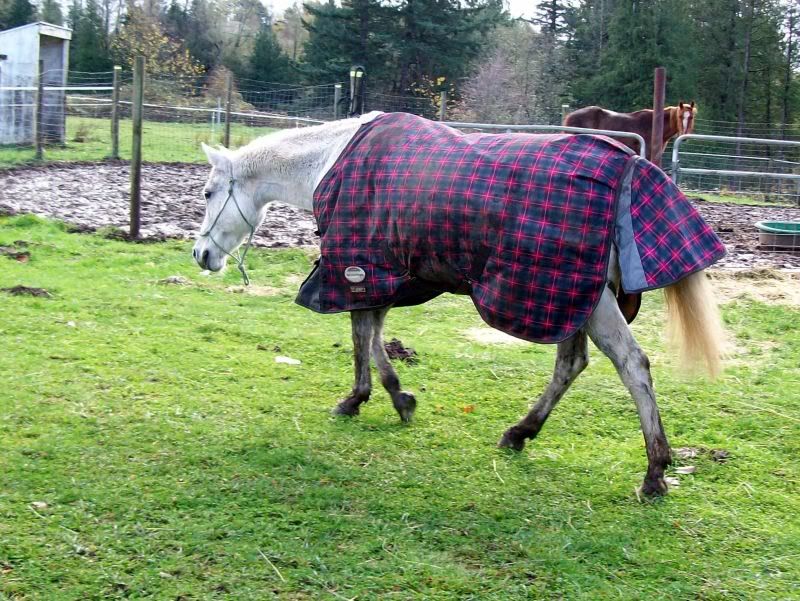 "Om nom nom!"
"I found the good stuff! See all this clover? heheheh"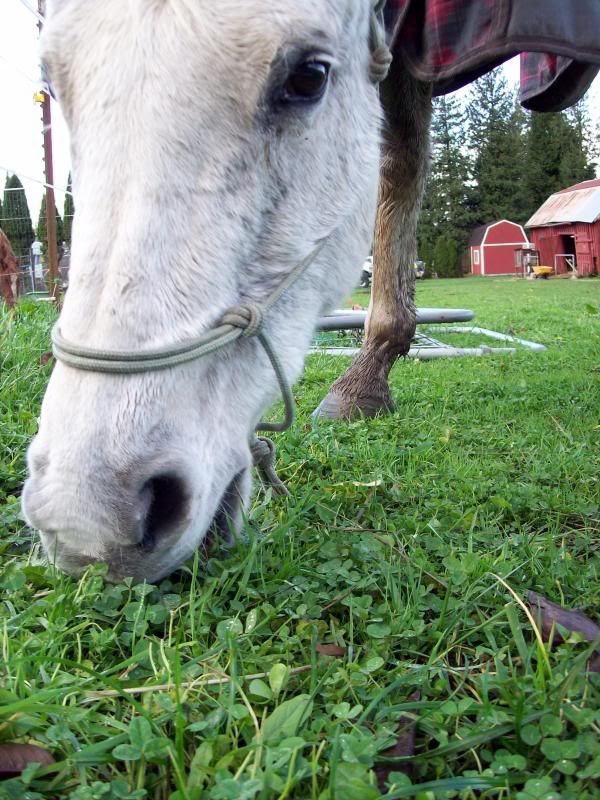 Awws, poneh plus poneh's peasant.
"Do I look regal enough in this light?"
"Are you kidding me? Back in this dirty, dirty, mud hole again?"
"People these days. Back when I was a whippersnapper, in good ol' 1986, there was no such thing as mud!"
"Even poop is more interesting than you. JERK."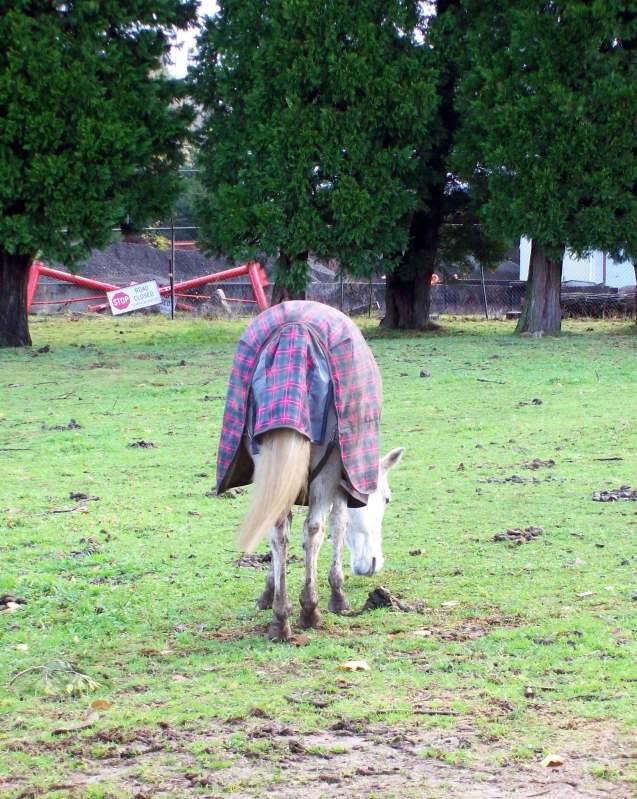 And I left her to sulk. Haha She actually got mad becuase my camera accidentally flashed at her and she's afraid of the flash, poor baby. But she was mad about the mud too. haha
---
Fabio - 13 year old Arabian/Lipizzan gelding

~
Rest peacefully, Lacey.

Very cute mare! :)
---
Britni & Halo (2009 QH filly)
My girl was afaid of the flash, but I've taken so many pics of her that now she just doesn't care...hahaha.

Lacey is a cutie...gotta love those arabs!
---
"The ideal horseman has the courage of a lion, the patience of a saint, and the hands of a woman..."
aww what a cutie
---
quarter horses.....simply the best
What a darling :) Love her blanket too :)
---
She's beautiful! Love her blanket!
she is lovely, and same age as me. ha, quick question, do you poo pick her field out.
Thanks for the compliments! She appreciates them. Heehee

bubblegum- The BO doesn't pick the poo out. =/ I'd offer but I'd end up doing a whole lot more than is my share considering the kind of care (not the best, if you know what I mean, ie I fill up her field's water trough every time I go because it's always dry etc) Lacey gets there.
---
Fabio - 13 year old Arabian/Lipizzan gelding

~
Rest peacefully, Lacey.

---
Last edited by Wallaby; 11-18-2009 at

12:29 PM

.