Lacey makes facial expressions and other entertaining pictures
---
First it was foggy:
"oh noes! the pony has disappeared!"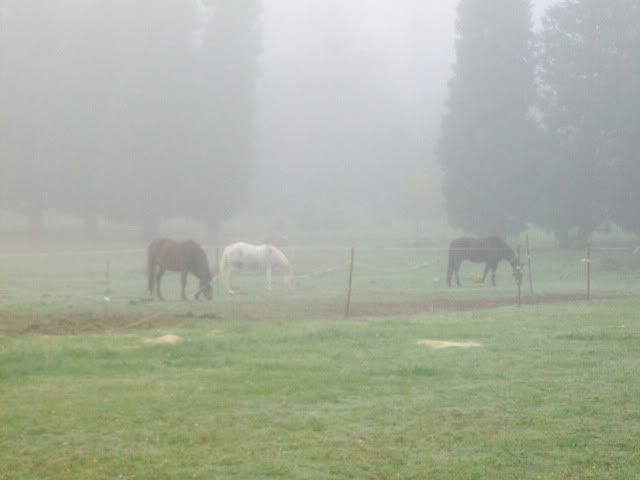 Then she saw me (the horse in front of her is 34 btw
):
"my mom!"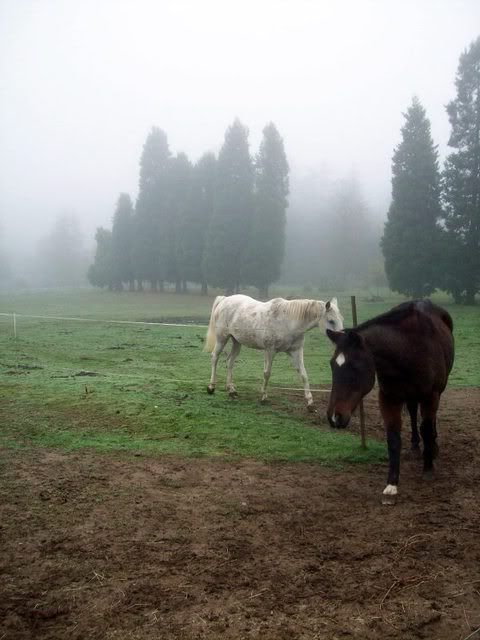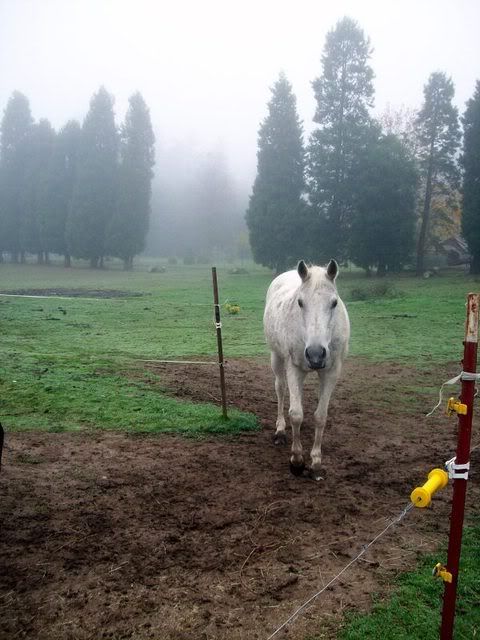 Best buddies: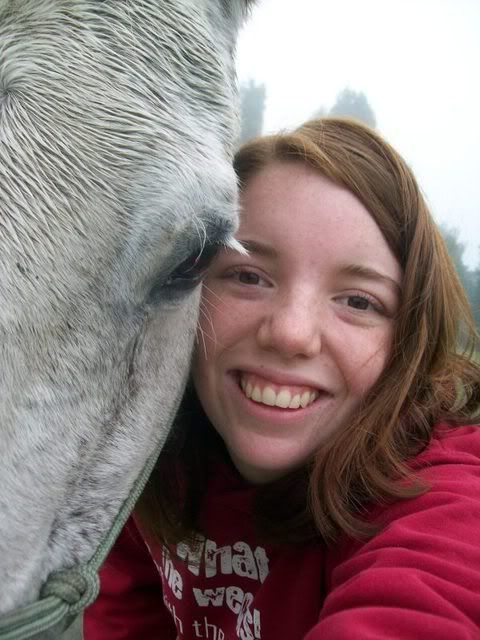 The poneh was then dirty and hungry: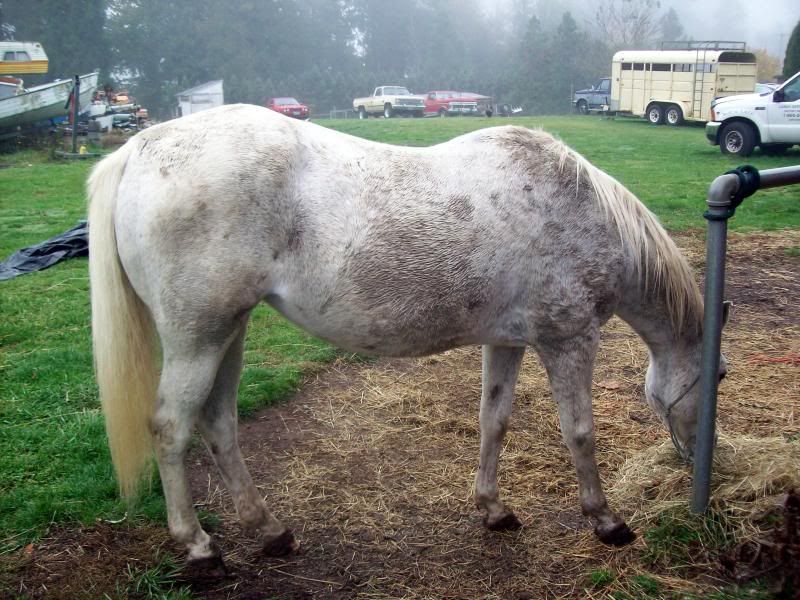 Then she was clean and full-er: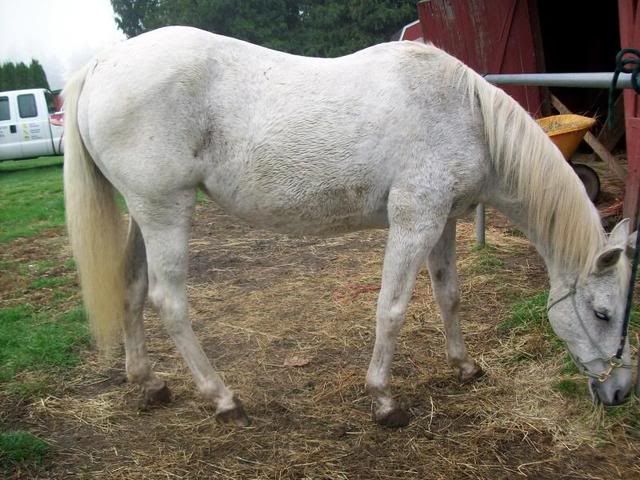 Then my butt was dirty. I had forgotten how when I only ride bareback for 5 minutes it doesn't get too bad but when I ride for longer it gets super gross. haha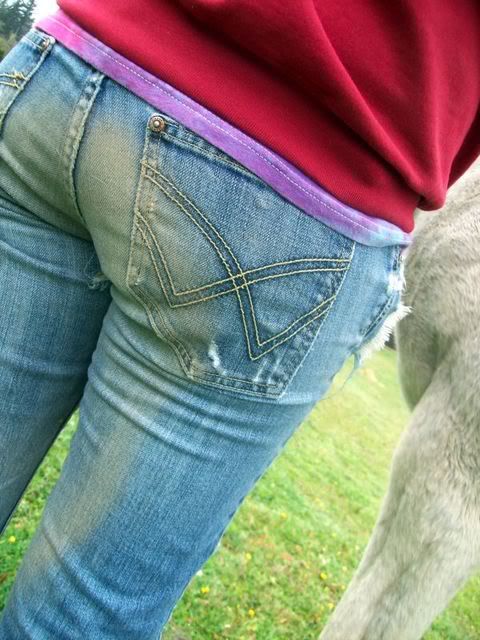 Facial expression time! She tries to manipulate me into not putting her away. Haha
"I hate you. You're a big meanie."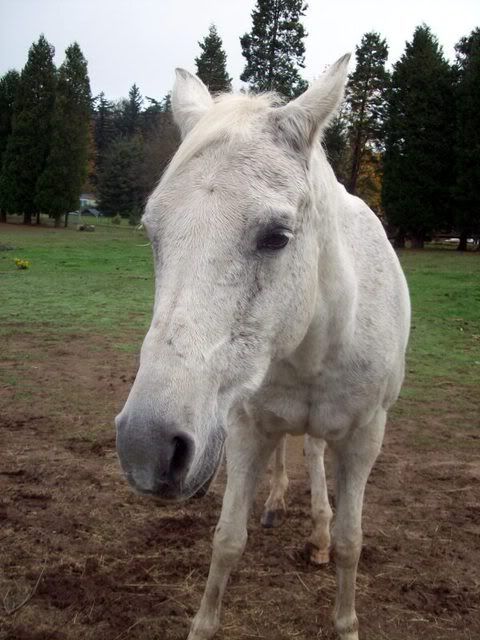 "Maybe you've decided to play with me some more??"
"Maybe if I ignore you..."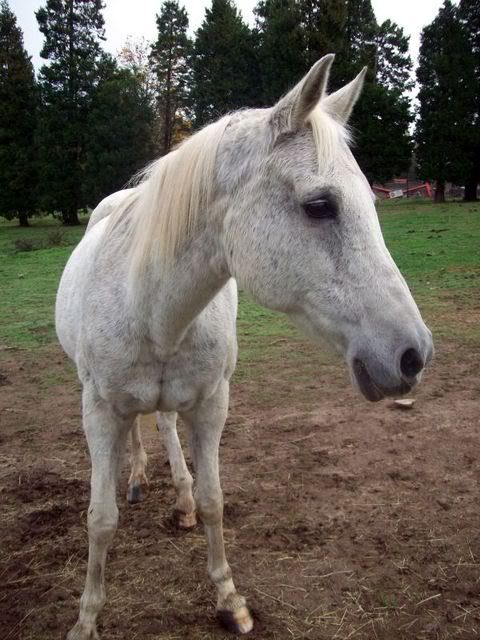 "Have I mentioned that you stink?"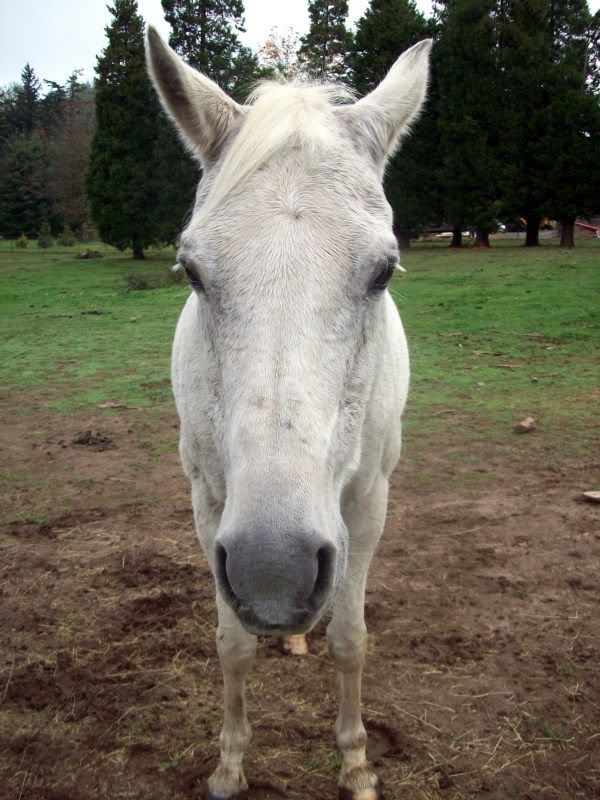 "You can't walk away!"
"Are you sure you can leave this face? C'mon now, I followed you alllll the way over here! get me out again already!"
Heeheehee Gotta love the old ones.
---
Fabio - 13 year old Arabian/Lipizzan gelding

~
Rest peacefully, Lacey.

Remarkable differnce between the dirty and clean pictures! She's a cutie and I would be a major pushover with her!
LOL! Horses are so funny.
Awe how cold you leave that face?
Well, I had to get back to school...that had something to do with it.
But I didn't want to go!
She's so funny, she acts all indignant when I am actually messing with her but as soon as I put her in her field she gets all sad. I think it's mostly because her best friend died a month or two ago and I'm the only other friend that she's had since she left her previous owners house. And she really relied on her bestie for comfort so now I've moved into that role. But who knows, I'm probably wrong. =P
She's very "wash and wear" even though she's white! Haha
---
Fabio - 13 year old Arabian/Lipizzan gelding

~
Rest peacefully, Lacey.

Haha, yes, good job cleaning her up. She is a cutie!
---
Lettin' the cat outta the bag is a whole lot easier than puttin' it back. -- Unkown

Shes so pretty! OHH the joys of having a white horse!
---
When God Made Horses, He Painted The Good Ones.
"All I pay my psychiatrist is the cost of feed and hay, and he'll listen to me any day."

Ahh, school smool! I'd have stayed with the horse! :)

Just kidding, but it sure would be hard to walk away.
She is so cute! No wonder you had a hard tome leaving to go back to school! I would have stayed...hehe!