Lacey pictures!
---
I hung out with Lacey for a little bit today and she was pretty happy.
I made her a bright pink halter so we were "testing" it and Lacey seems to approve of it. It was a little small to begin with but once it got wet, it stretched out a little bit and was perfect. Yay!
This is Lacey's boyfriend, Ditto. He's an Appendix, I'm pretty sure.
Then, I was interrogated by the equine version of The Three Musketeers.
On the left is Mocha, a grade who knows what, then there's Lacey in the middle, and on the right is Billy, a breeding stock Paint.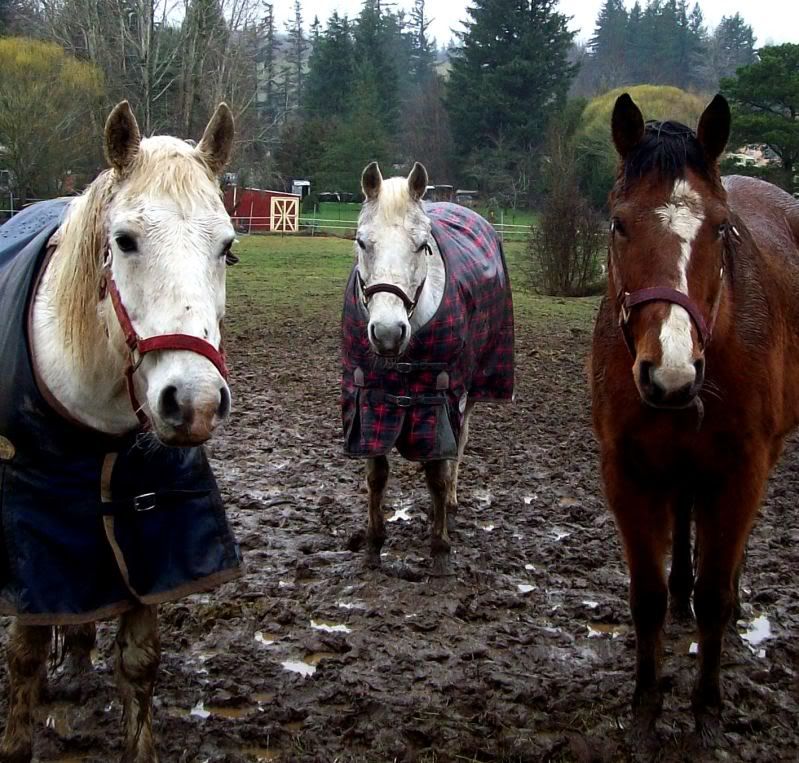 Then we did some free lunging. Maybe she was practicing bowing? I dunno. I don't think she could make herself look more downhill if she tried. Hahaha
Stretch those legs out! My goodness.
"I iz kyoooote"
And then she finally decided to come to me. I never go catch her after free lunging, I always have her come to me. If she doesn't after a minute or so, I drive her off and make her work until she's definitely asking to stop. But today, she was ready to stop when I was.
Wet poneh
"Fine, I'm gonna take a nap. Loser" (she was mad because I was asking her to walk the last three steps to me)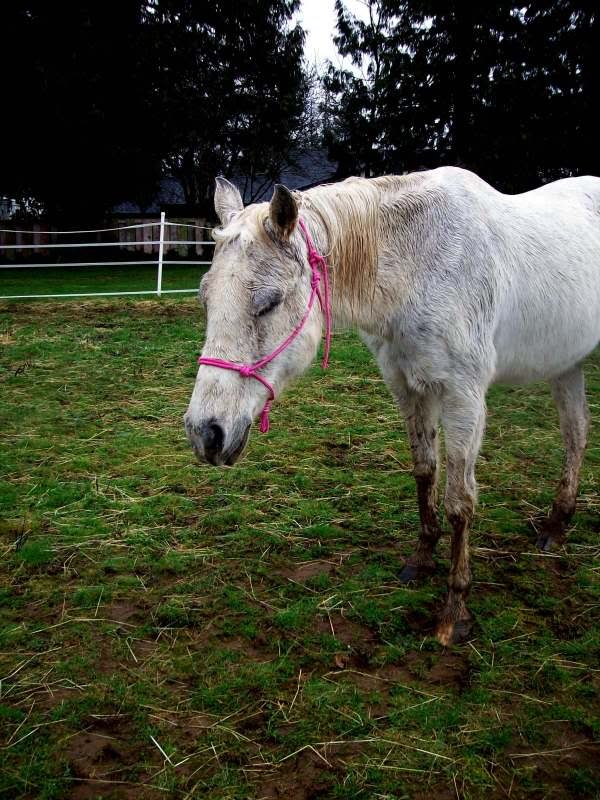 The face of world domination:
"What??!! You refuse to acquiesce to my evil plan?? Srsly?"
"Dang. Snuggle me instead?"
Pretty halter!
We got some split reins from BurningAmber that match Lacey's bitless bridle PERFECTLY!! =D
"Git on my back, woman!"
"Sky" Cam! Heehee
And then a random picture that I like solely because of the pretty colors it has (also courtesy of Lacey Sky Cam).
Also, does anybody know of a site/program that will easily resize my pictures? Because photobucket's "large" is this size and I'd like them a little smaller but not as small as photobucket's medium...
Thanks for looking! =)
---
Fabio - 13 year old Arabian/Lipizzan gelding

~
Rest peacefully, Lacey.

I use Picnik.com for all of my editing. You can do anything on there pretty much. It's like...poor-man's photoshop. haha

I love these pictures, like always!
---
One man's wrong lead is another man's counter canter.
"Adjust Your Pleasure"
2006 Medicine Hat Paint Gelding
Green Broke
Join Date: Jun 2009
Location: Brokenheartsville, just north of Styxtown :)
Posts: 2,577
• Horses:
1
I have that same lead rope! lol I like its colors.
---
Most people are like Slinkies; they serve no real purpose, but they bring a smile to your face when you push them down the stairs.
When you come to the end of your rope, tie a knot and hang on for dear life.
Despite how wet and mucky it looked, I am jealous of your weather! so much green grass! we are surrounded by snow 5 months out of the year! you are one lucky girl! great pics!
Thanks guys! =D

M2G- I'd gladly trade you some of my mucky weather for some of your snow! We haven't gotten any snow this year at all and I am seriously bummed about that.
I am excited about the grass though! It's just started coming in, in the last two weeks or so.
---
Fabio - 13 year old Arabian/Lipizzan gelding

~
Rest peacefully, Lacey.

I would get photoshop if I were you but it costs a LOT! So instead you could get photoshop elements, it's basically the same but a lot cheaper! :)
Cute pics! I <3 Lacey lol add me to her fanclub!