Ladies and Gentlemen! The time has come!
---
In the red corner, Wouriepool's One Time Only a.k.a Flirt, 16 months old and weighing in at 410kg!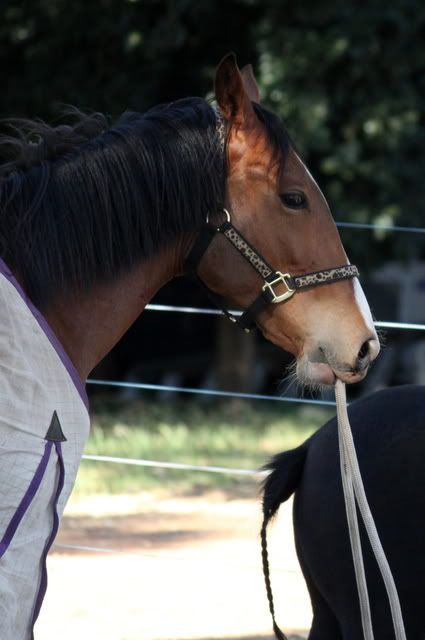 In the blue corner, Auchentrae Midnight Son, a.k.a. Nippa, 6 years old and weighing in at 230kg!
The contestants greet each other
Nippa showing some reluctance to perform the customary handshake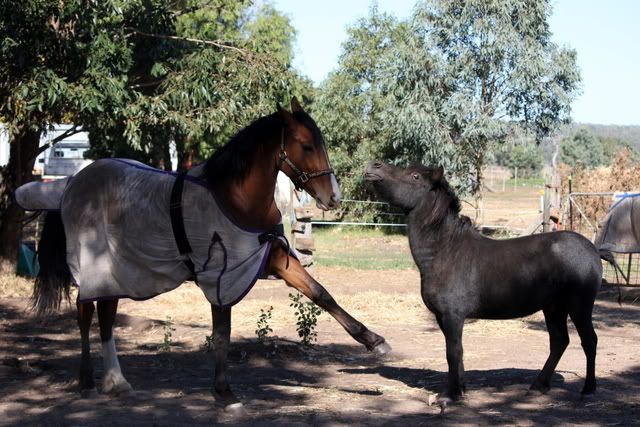 A little macho posturing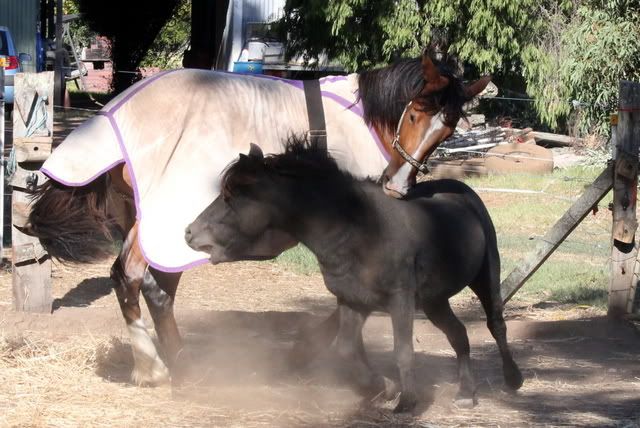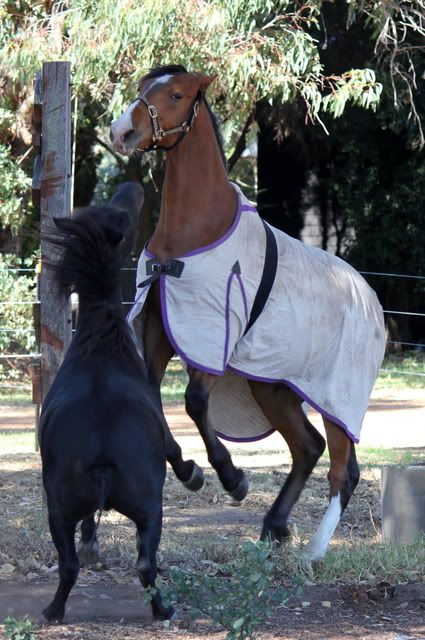 Flirt takes the upper hand!
OOH! A crushing blow from the feisty younger competitor!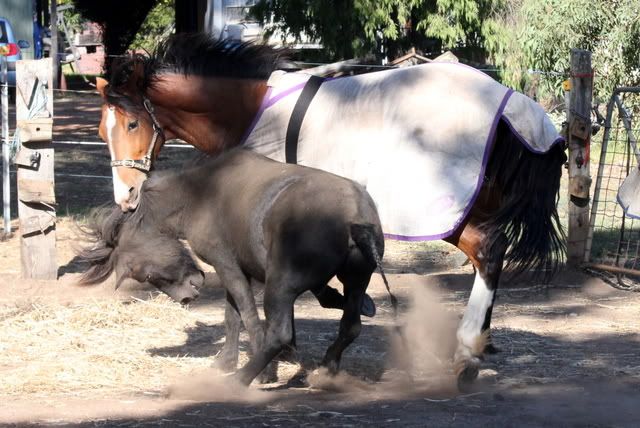 Enraged, Nippa moves in to action!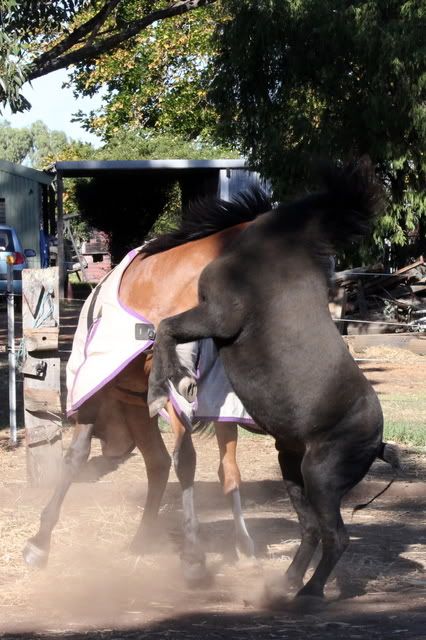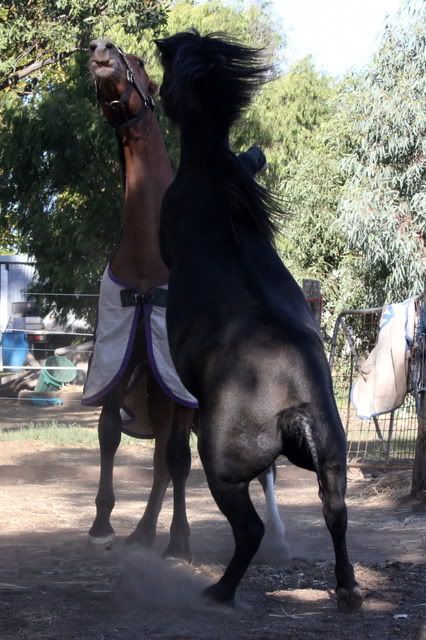 And boom! Here all week ladies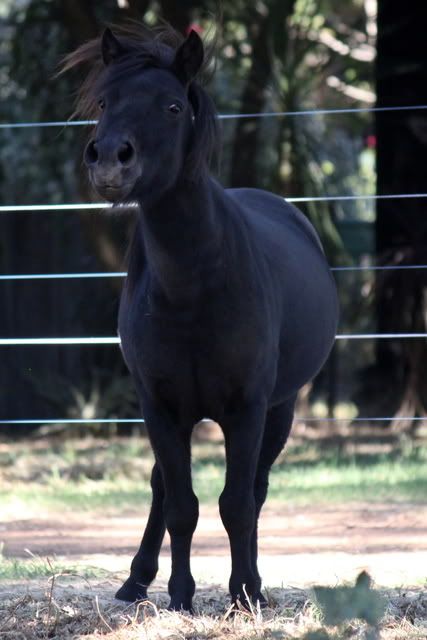 All is right with the world.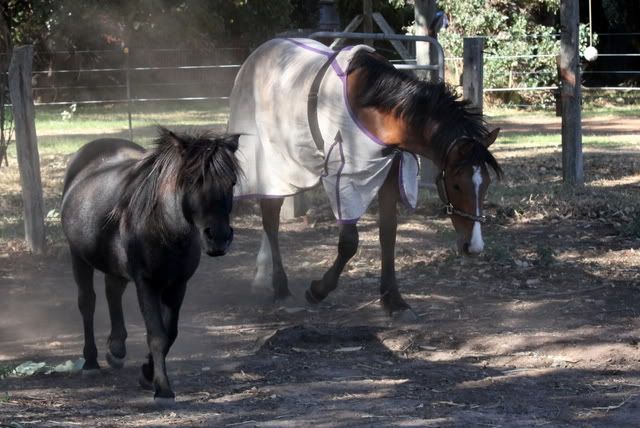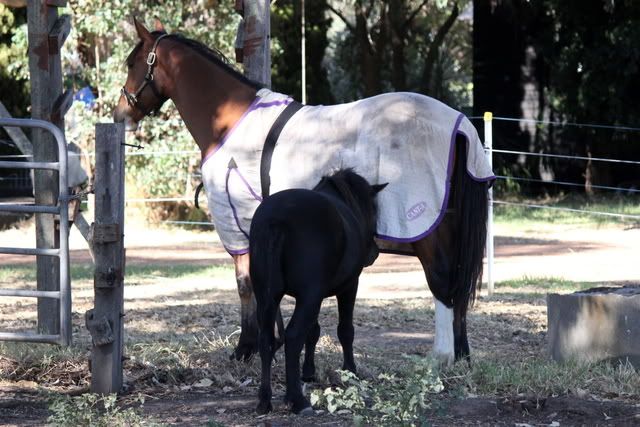 ---
Flirt-Hugo-Phoenix-Romance-Fanta-Nippa-Shiloh

Trojan 09.11.02 - 26.10.10 // Kody 01.09.89-25.06.12 // Rex 05.11.95-21.12.12

Trained
Join Date: Sep 2011
Location: Germany- but not German =D
Posts: 5,151
• Horses:
2
LOL this one looks good but can't see photos at work... subbing!
Haha nice shots. The captions were quite entertaining. ;)
---
A ride a day keeps the worries away!
nice pictures
---
ride a draft and see the world differently
Thats awesome! lmao great photos, and the captions go perfectly with the pics! Flirt is stunningly gorgeous and looks no where near only 16months!
Thanks for the giggle HC! Love that little guy :)
---
Life is like a camera. Focus on what's important, Capture the good times, Develop from the negatives and if things don't work out, Take another shot.
What a couple of handsome opponents!
Quote:
LOL this one looks good but can't see photos at work... subbing!
I hope in your new job you can see the photos at work! :)
HC...fantastic photos and hysterical captions. I love how you captured the whole encounter and their personalities. Thanks for sharing!
---
haha this made my day! Thanks for such great captures and captions to go along :)
---
-Horse racing is my passion-
Athena:15y Palomino QH & Shirley's Brittney:8y Bay OTTB
Lmao!!!
---
"The greatest pleasure of a dog is that you may make a fool of yourself with
him and not only will he not scold you, but he will make a fool of himself too."
-Samuel Butler