From the last month *Pic Heavy*
---
I moved a little over a month ago, and all these pictures are my favorites out of what I have taken since moving here.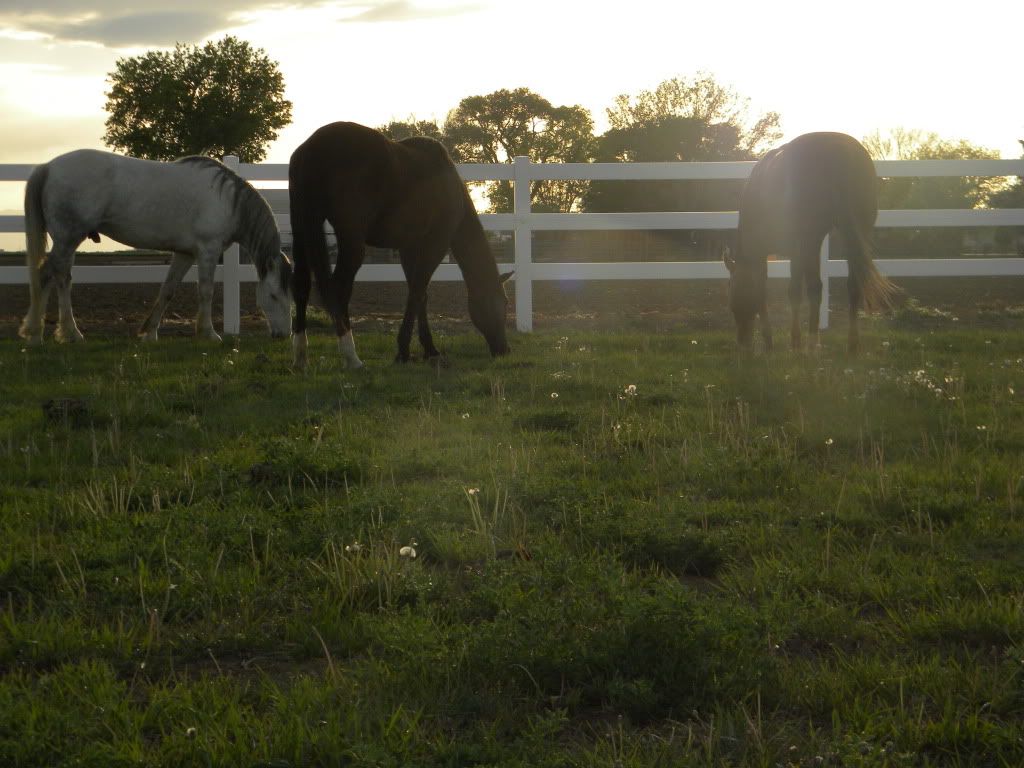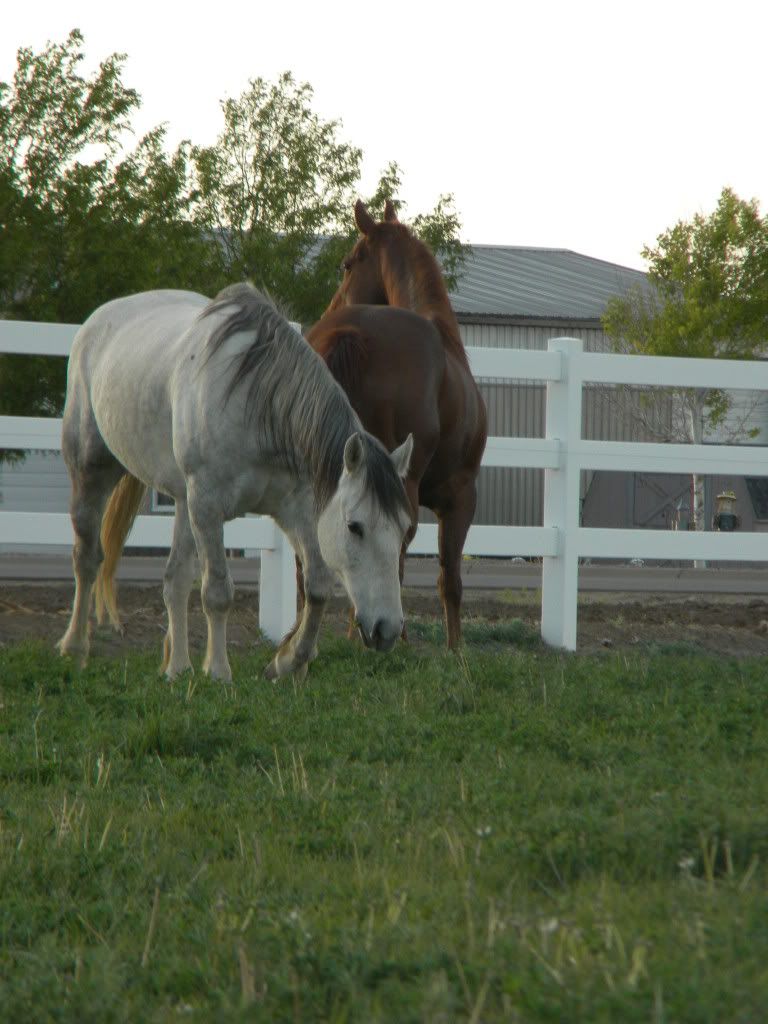 [IMG]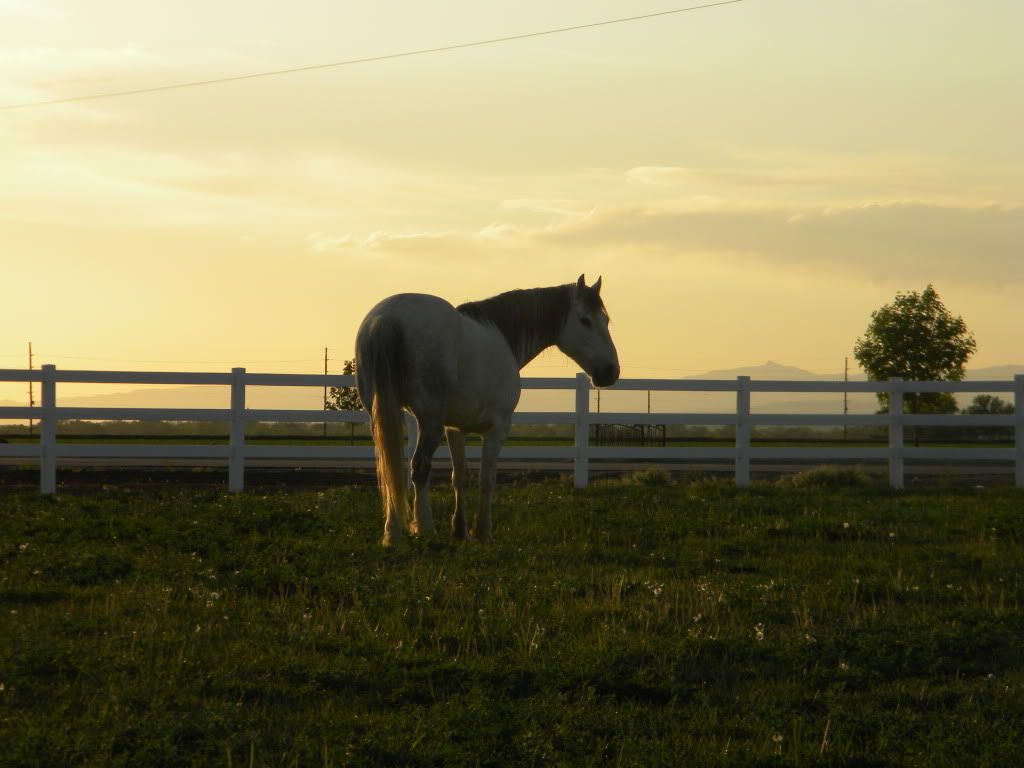 [/IMG]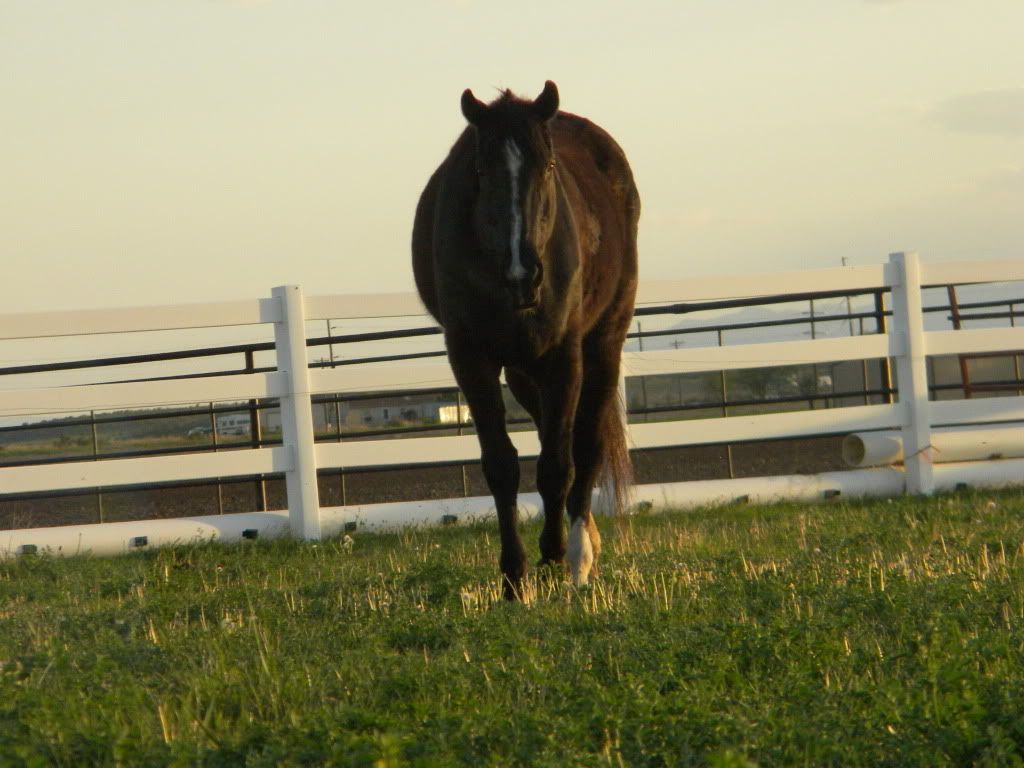 These were taken last week, they're in a different pasture but you can still see how much the grass has grown.
Nice place and crew! Do your horses always wear their halters? I've heard different people do diff. things. I like the fence you have!
No, they never usually wear their halters but they hadn't been in this particulay pasture before (hence the high grass) and the fences, though pretty, are not the most sturdiest thing in the world so if they hit the hotwire and happen to kick it the could knock a plank out. We just left them on as a precaution. :)
Posted via Mobile Device
---
Last edited by Malice; 05-30-2012 at

08:05 PM

.
What a beautiful field.. very nice horses too :)

Is that dry lot behind a plot of farmland or an arena?
---
"Strength is the ability to use a muscle without tension"

Its rather big arena, but everything is connected so we could use it as a a dry lot if need be with access to the barn for shelter while the other horses could go the other pasture and have access to the runs with lean-two (?) shelters.
Posted via Mobile Device