This Last Week :)
---
I've been out to the ranch a few times in the last week and have some pictures for you all, had alot of fun :) I'll go horse by horse...
Oggi, my poor little girl is really getting picked on by the older horses so now we have the 3 yearlings by themselves becaue Oggi is losing weight. She's growing like a weed though!! She's nearly the same height as my 15.2 hh Talon.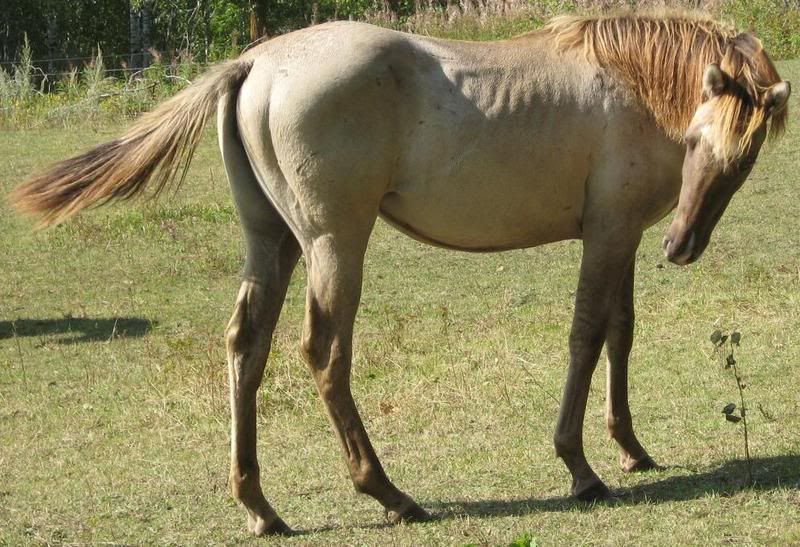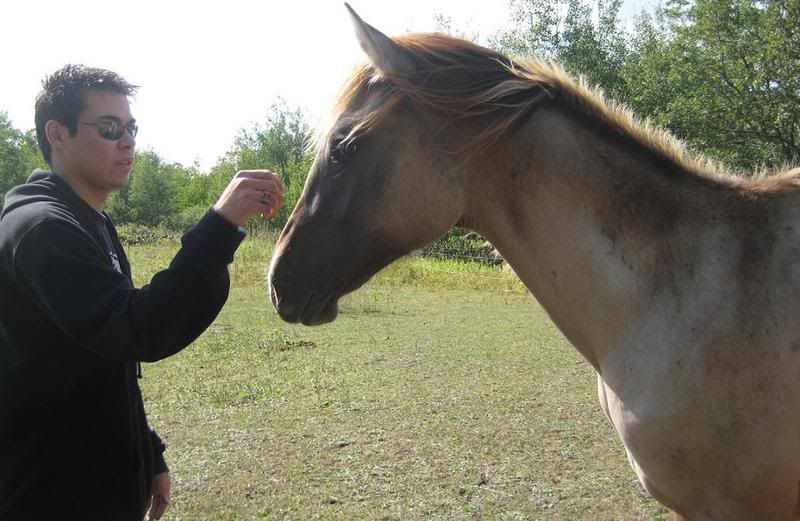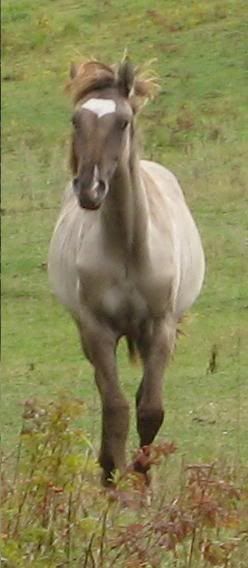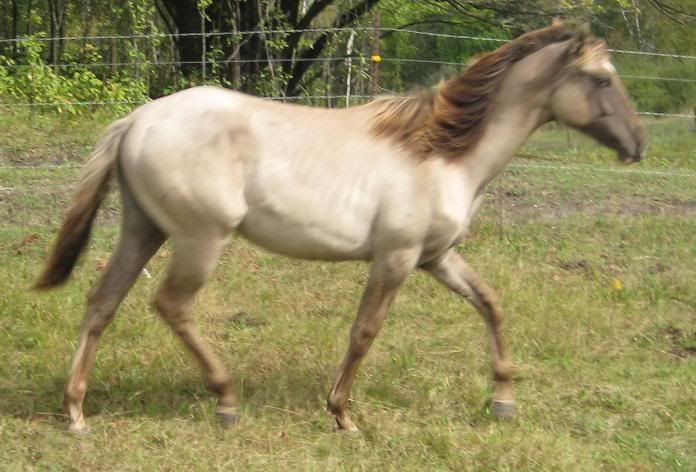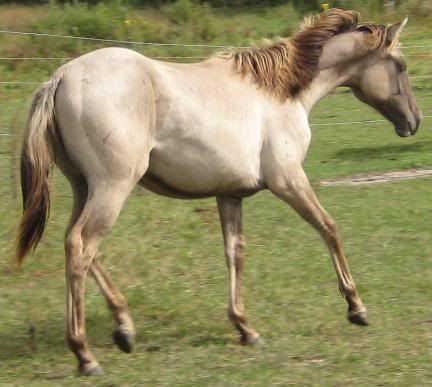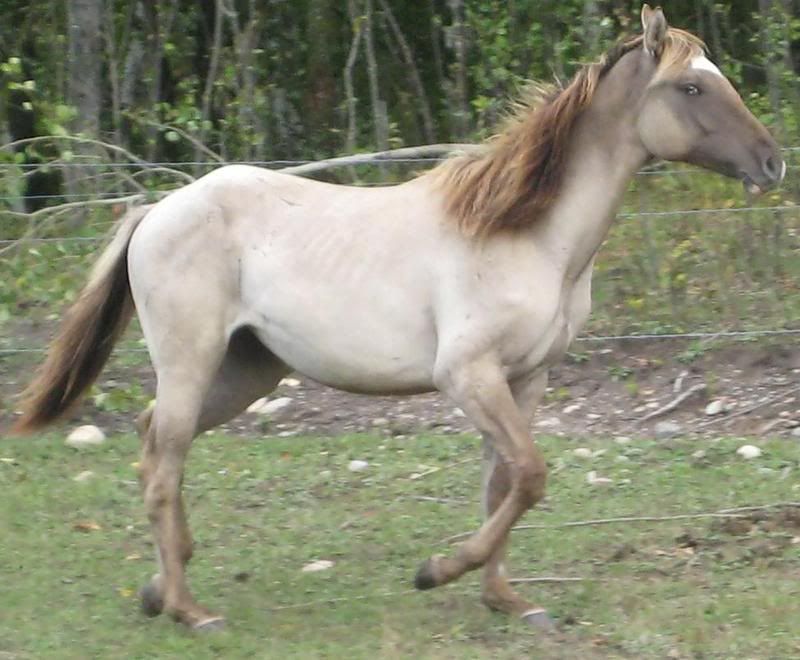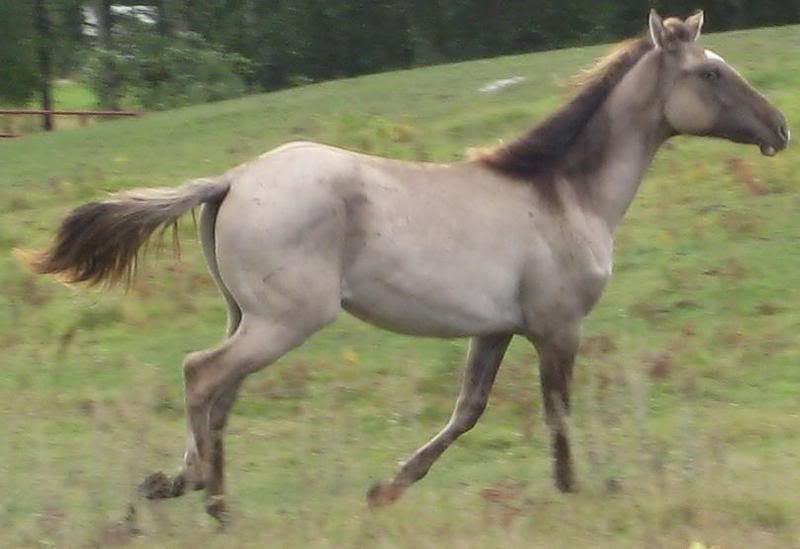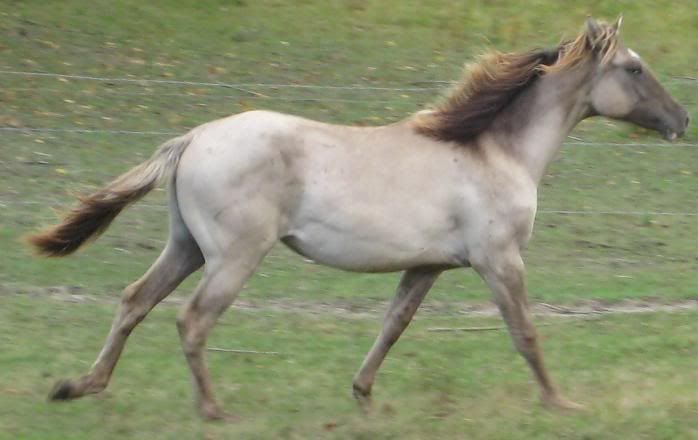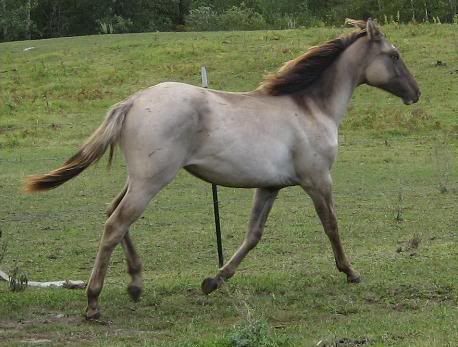 Ok Sorry Oggi had the bulk of the pictures :P, Now for Buttercup she is still just as sweet as ever.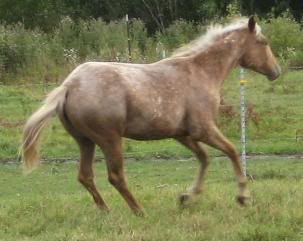 Fezick, he chased Talon through the old wooden round pen the other day, things are looking down for this poor ex-stud he's really settled down but every once in a while he goes off the deep end to get a hold of Talon ONLY HIM. They like hate each other and Talon just picks at him until he finally snaps lol. Here's Fezick: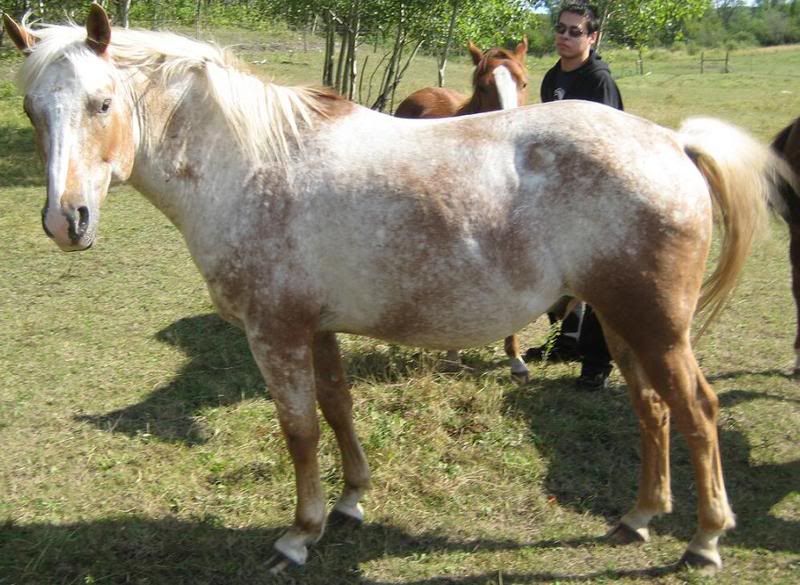 Old man Jack went riding, Dayton took him out with me and Misty we had alot of fun TONS of galloping. Misty has the perfect lope I swear she does! Anyway I thought the pictures under saddle of Jack were Awesome well one that was taken from the back was totally cool...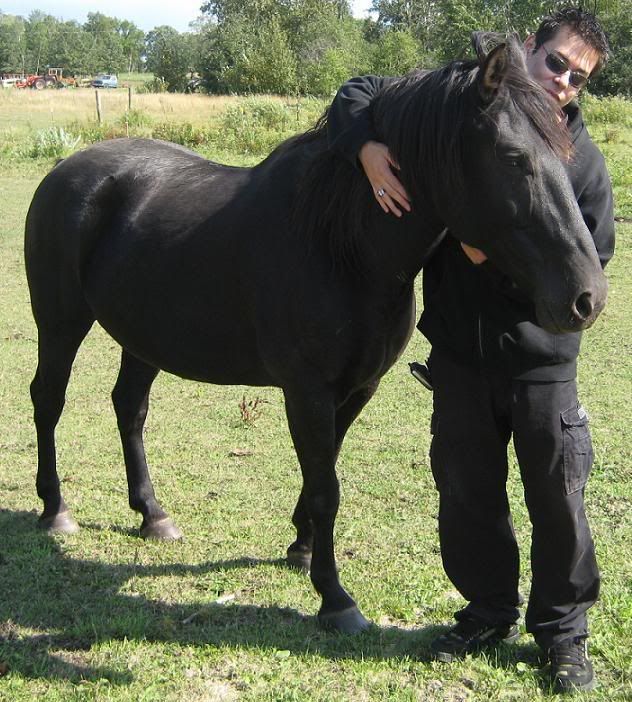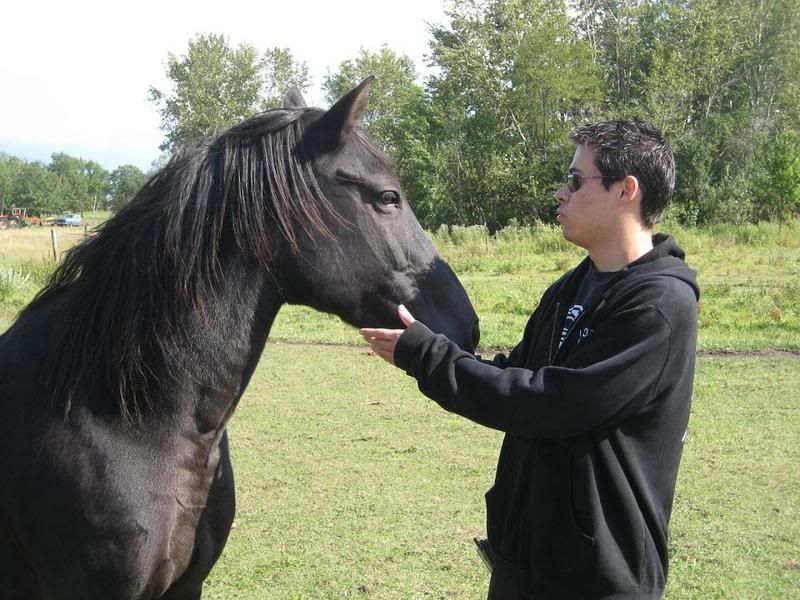 Misty has to be my favorite ride, she's kinda lazy and will wait to gallop when everyone else takes off but when she does she's sooooo smooth and easy easy easy to predict movement wise. Her dam is terrifying to ride, she will jump ditches sometimes just outta the blue and sometimes won't stop. its only happened once in the last 6 years but still. Here's Misty: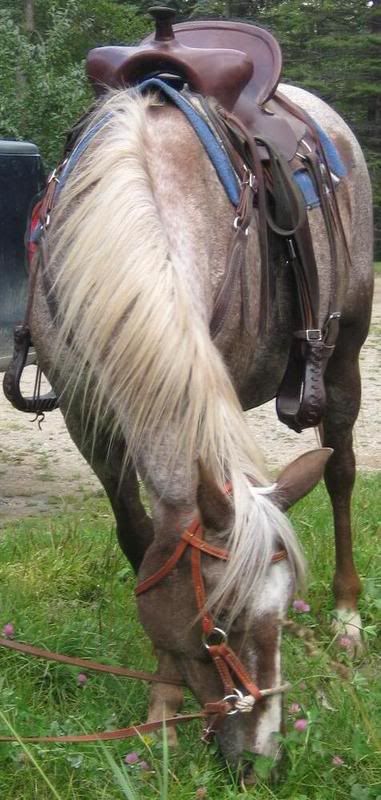 Sassy i think we may sell. I want to train her to ride and see how she is but she panics really easily, while her daughter just doesn't care about anything :S Here's Sassy: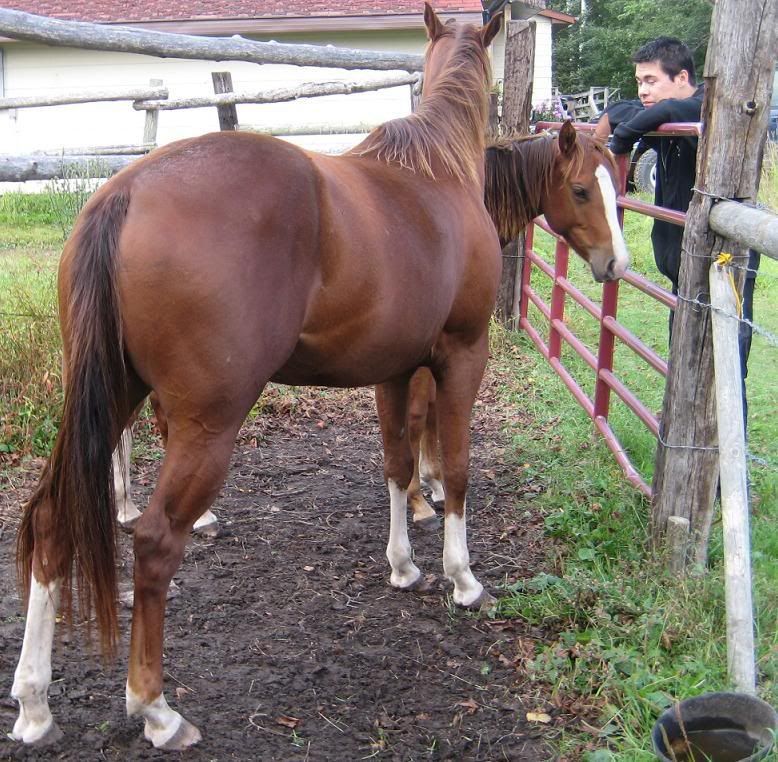 And Talon, Often the favorite for alot of people, he's gorgeous when strutting about and is very very sweet. He's dad's big baby.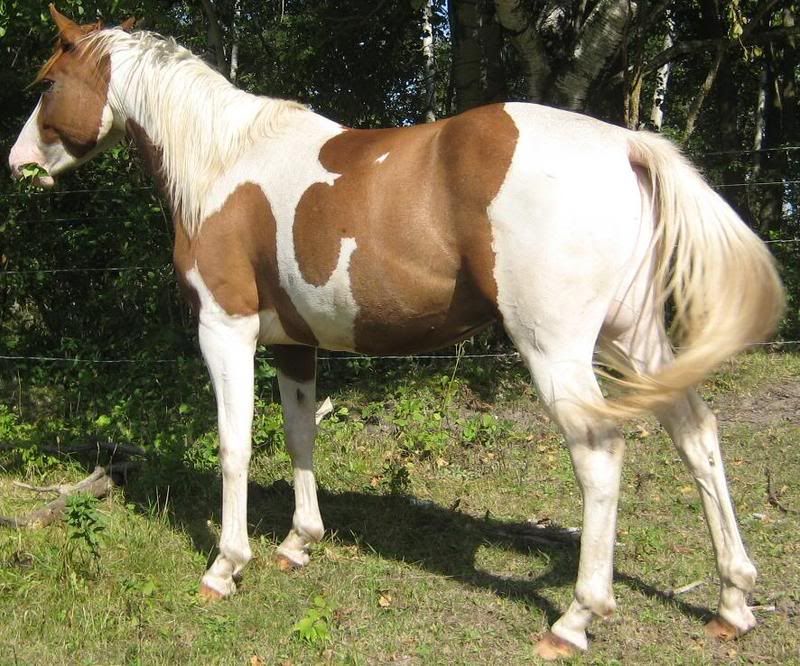 The whole group: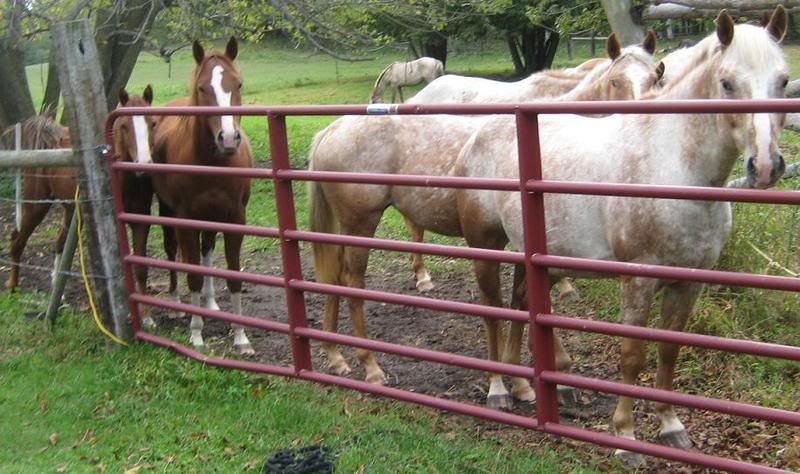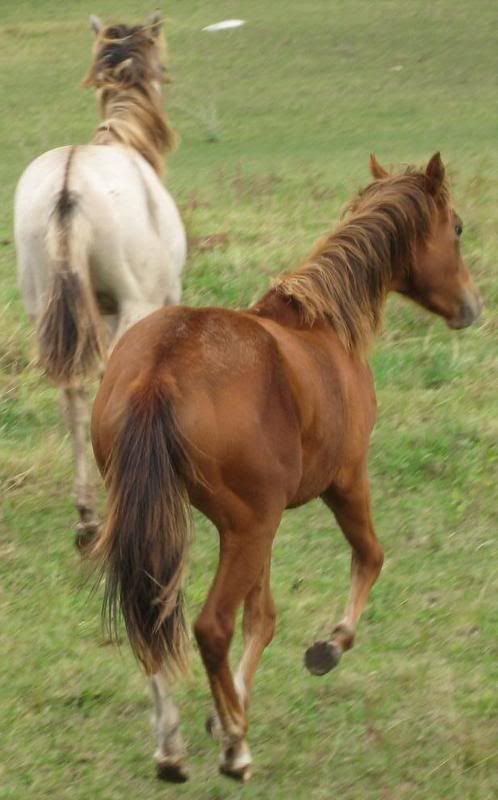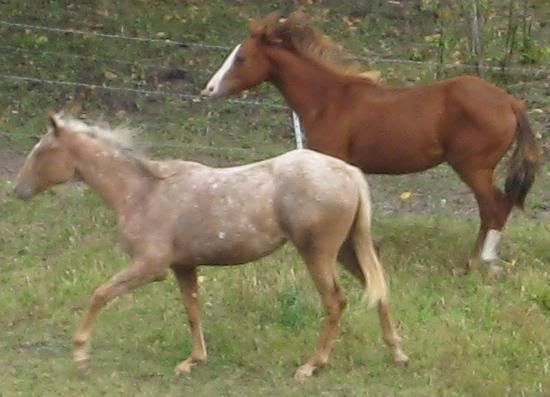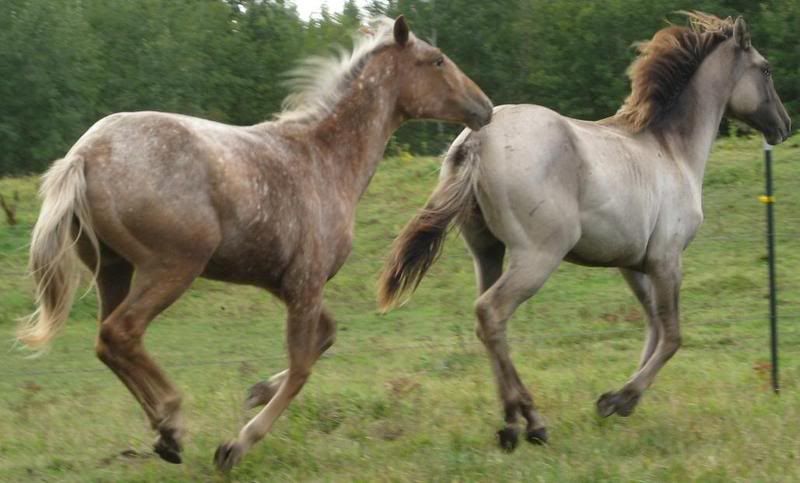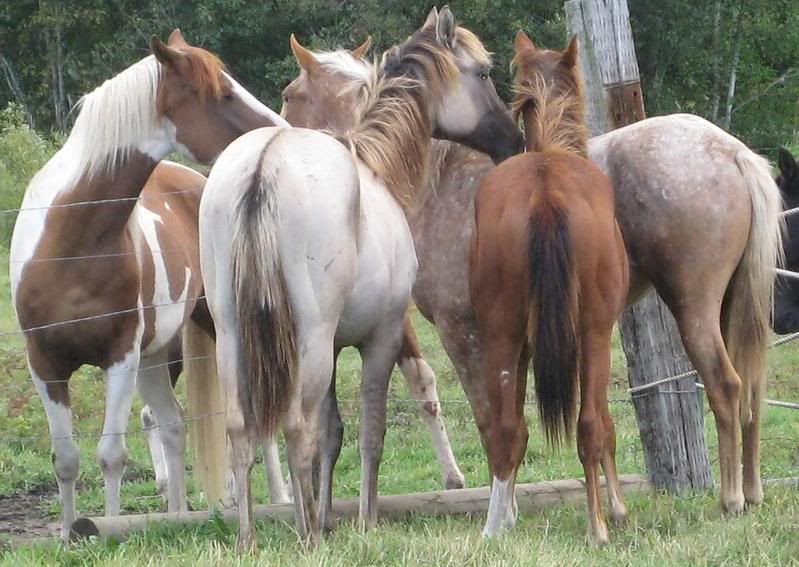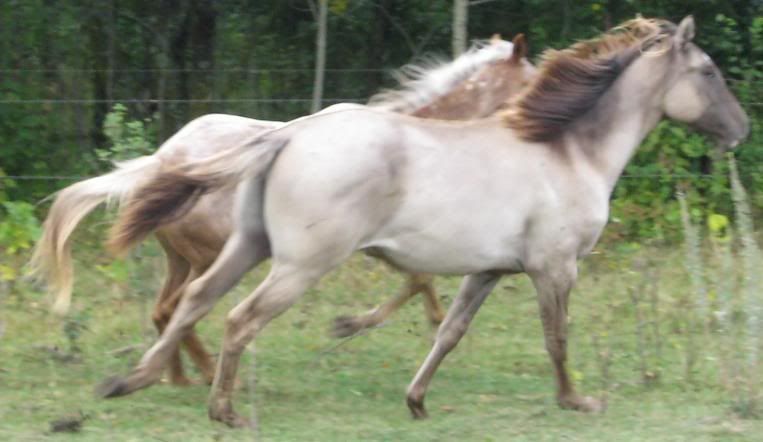 Sorry some of the pictures are kinda large even after i cropped them :S
ooh so many gorgeous horses!!! i love them all :) oggi i have to say is my fav. what breed is she?
You have a gorgeous herd there! Talon looks to be my fave too:)
Oggi is APHA, her sire is AQHA and her dam APHA
I love your appy yearling. I wish I lived closer I would come snap her up. I really don't like appy's but there is something about that little mare that I really like! I can't wait until you start her under saddle and I see you riding her!
I can't wait to start her brother. We've had him saddled and leaned into the stirrups and he doesn't care at all. She's a spunky little thing, may be interesting.
Started
Join Date: Apr 2007
Location: Australia-The best Country!
Posts: 2,192
• Horses: 0
Wow! Lovely pictures and horses! Do you mind if I use them in my magazine or on my website, please?
---
Rach
WE ARE GEELONG! THE GREATEST TEAM OF ALL.....
Great pictures, they are beautiful! :)
---
Ride more, worry less.
Quote:
Originally Posted by Rachluvshorses4eva
Wow! Lovely pictures and horses! Do you mind if I use them in my magazine or on my website, please?
Sure thats fine as long as it appropriate :P Tried to look at your site and its a dead end lol nothing shows up :S
Also meant to ask what magazine lol