Lets see blazes, strips, snips, and stars :)
---
Horse head shots so everyone can see the markings. If you can say what the blaze/strip/star looks like - credit!
OK. Here is mine. She certainly have a big blaze... I was thinking what it looks like, but couldn't find any analogy. Candle may be? Lol!
Spy:
and of course, Sweety!
Here is a pic of my girl, Jubilee, with her lovely blaze:
---
"'For I know the plans I have for you,' declares the Lord. 'Plans to prosper you and not to harm you, plans to give you a hope and a future'" ~ Jeremiah 29:11
Vega's star, stripe, snip
Montana's star, strip (or would it be a blaze?) snip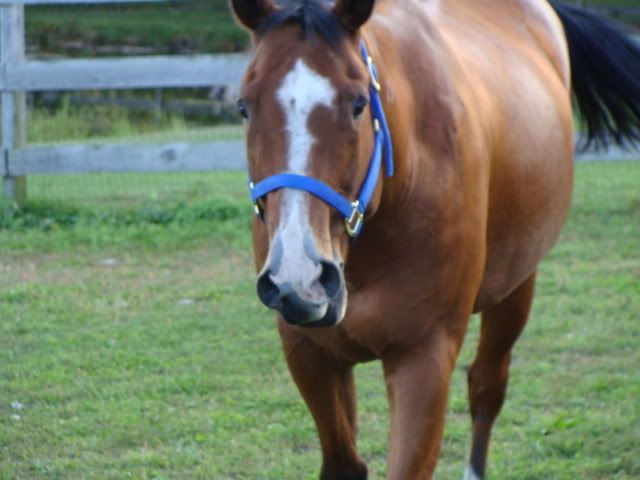 Blaze's...uh...blaze.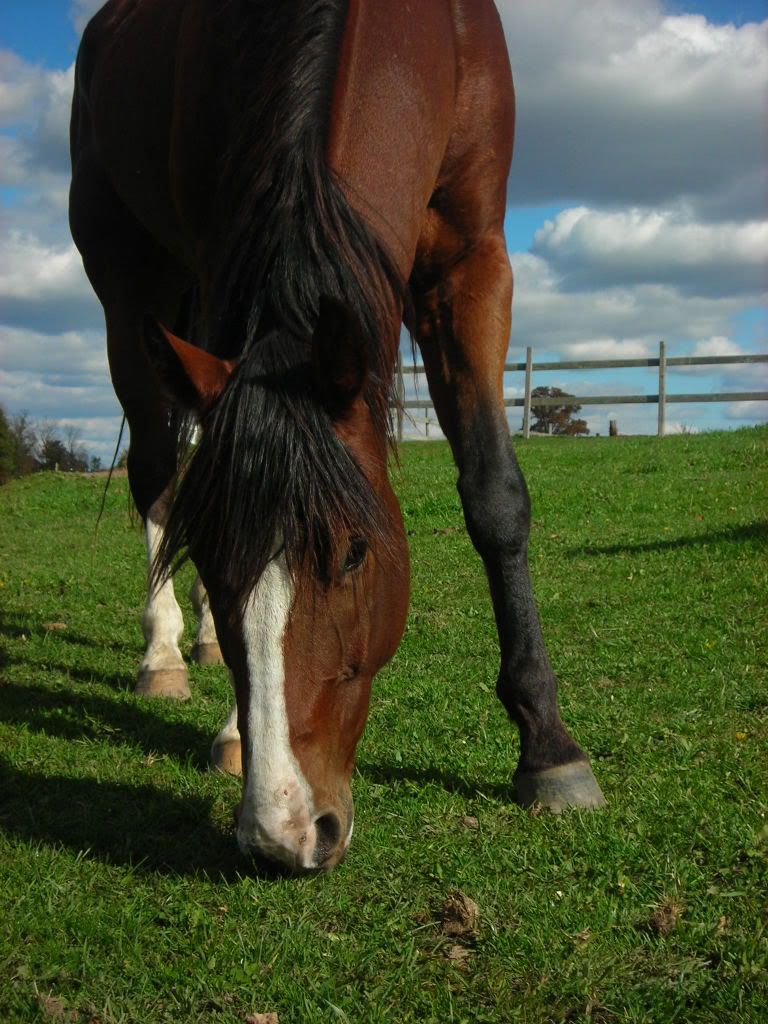 Good thing I have a second horse that has markings, because the one has none!
Denny:
Maia:
Cinny:
Dancer:
---
The lovely images above provided by CVLC Photography cvlphotography.com
well, Charmer doesn't have a speck of white on him
but all of your horses are lovely!!!
Eggo - all sweaty after a work out . . . his blaze is like a backwards question mark . . . i kinda cant compare it to anything else (i realize that im riding Eggo in a western bridle and an english saddle . . . it was his emergancy replacement . . . i had to end on a good note)
Dusty - all mudy after a good roll (and a short nap) . . . his star looks like half of one or those "best buds" heart charms (necklaces and bracelets ect.)
---
-L'eggo My Eggo "Eggo" - 9 yr Belgian Draft X Quarter Horse Gelding
-Frequent Flyer "Jett"- 9yr Belgian Sporthorse
-Dusty Doc Lou "Dusty" - R.I.P
---
Last edited by amandaandeggo; 10-20-2008 at

10:11 PM

.
Quote:
Blaze's...uh...blaze.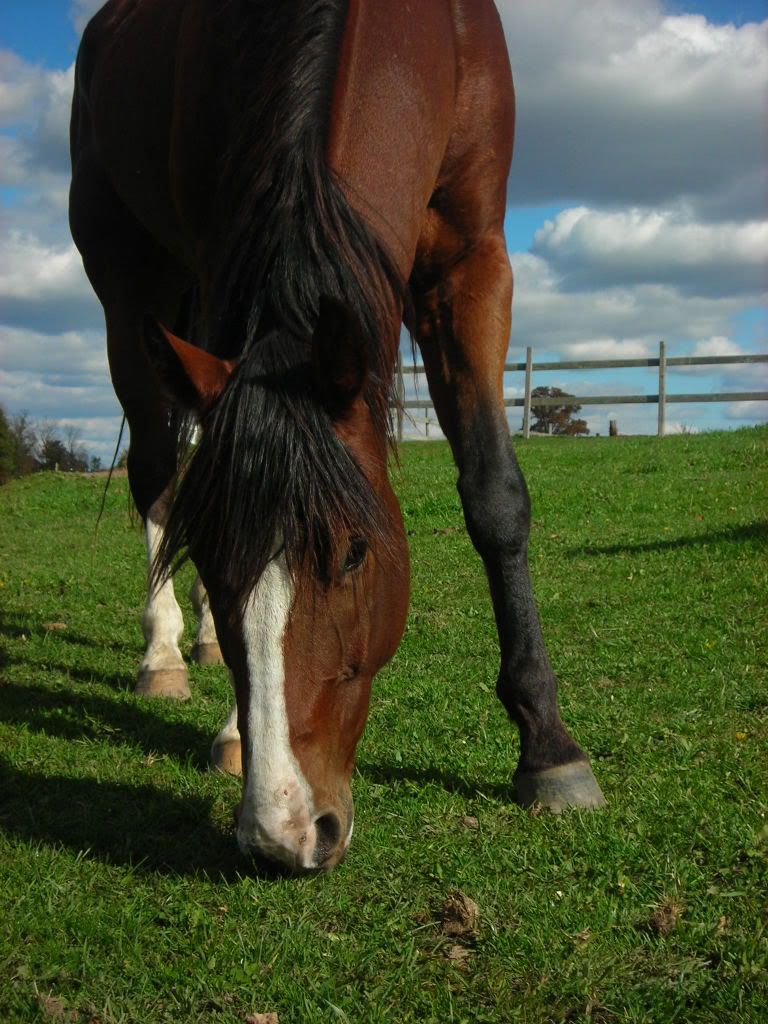 omg i love your pic . . . ur field . . . ur pony . . .and the sky . . . wat a generaly awsome pic
---
-L'eggo My Eggo "Eggo" - 9 yr Belgian Draft X Quarter Horse Gelding
-Frequent Flyer "Jett"- 9yr Belgian Sporthorse
-Dusty Doc Lou "Dusty" - R.I.P