Lets see the oldies!!!
---
I know that many of you are the happy owners of some senior horses. Lets see those pictures of the oldies!!!!!
This one here is Cheyenne, she is now 33 years old and still going strong. She is still shown by my daughter and me.
And this one is our rescue horse Katie. She is about 24 - 25 years old and came back from near starvation.
These 2 old ladies of our farm are rarely seen apart. From the day that we brought Katie home Cheyenne has been there for Katie. This is one of my favorite pics of the 2 of them about 2 months after we took Katie in (she is still pretty thin in this pic but I love the pic anyway)
I don't have any pictures to contribute but your seniors are all so beautiful!
---
Left to love horses from afar

I have a couple.
Here is Flash, he is a 26 year old QH. Had to be retired as he is Navicular and riding him just got to be too rough.
And here he is with another of our oldies. Olen is a 25 year old mini-burro. He has been with us for about 23 years and was my first riding partner.
Here is Tiny, he is a 23 year old Belgian mule. We unfortunately had to put his mate down a few years ago so he is retired now.
And here are 3 of ours that are no longer with us.
Buck. He was my first real horse that I rode. He practically raised me and my brother. He was put down at the age of 25. He is 23 in this picture.
Here is Frosty. She was the first horse that we owned as a family, she was put down when she was about 25 due to severe melanomas. I think she was in her late teens/early twenties when this pic was taken.
And here is Sis. She was just put down about a week ago. She was 27.
---
Last edited by smrobs; 08-29-2009 at

10:21 AM

.
This is Spider, my family has had him since 1986 and he was born in 1980, almost to 30 years old!!! He is an Australian Stud Book Pony, buckskin gelding, 11.2hh and taught my brother, my sister, my self and countless other kids to ride
These photos are from the 18th July 2009 two days before I moved to the USA, he is still living with my parents in Sydney, Australia.
I normally don't ride him but hopped on bareback for one last time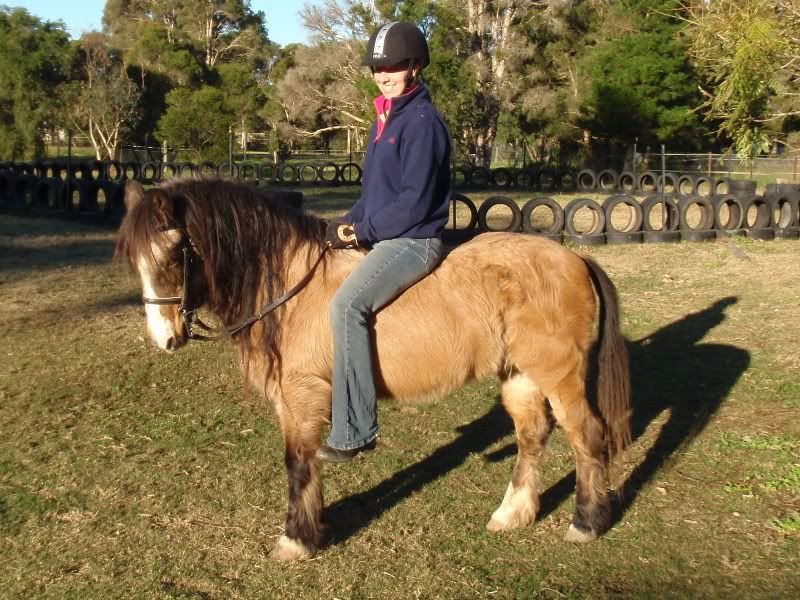 It was winter so he is a total fuzzy bum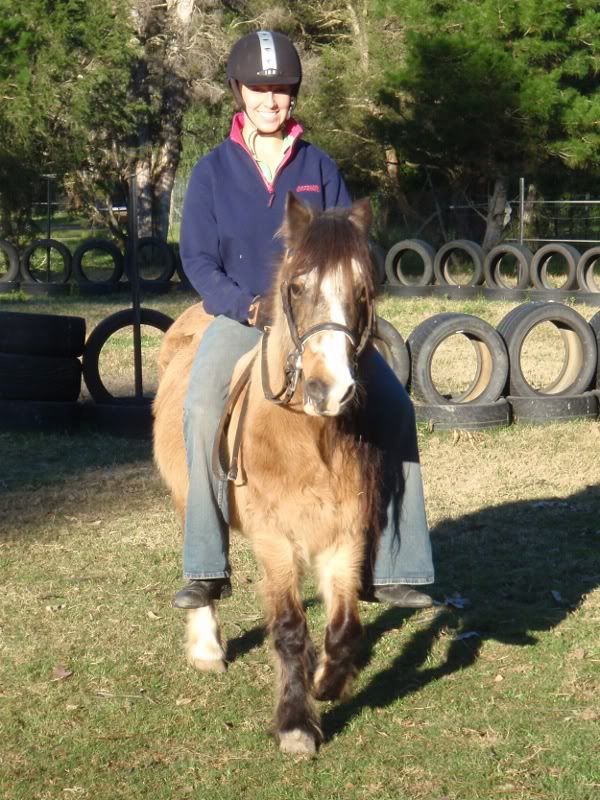 I love him so so much even when he is an angry old man
wow they dont even look old....haha
This is Flame a 29 year old Tennessee Walker. My parents bought her and her half sister when I was about 6mnths to a year old and then bought her brother a year later. The other too passed away, but she's still kicking flirting with her younger man and giving pony rides.
Wow, they're all so beautiful! There really is something special about an older horse. I have a retired Draft X cross may at my sister's place. She's 23 years old. She was THE BEST horse ever, I never had any problems from her. She was ridden in local parades and trails. I miss her...I'll get new pics when I go visit...
Yearling
Join Date: Jan 2008
Location: British Columbia, Canada
Posts: 1,284
• Horses:
4
This Falon, we took her in 3 years ago. The vet put her in her mid thirties, we have been saying she's 35+ for 3 years....LOL. She still rules the roost.
wow all these oldies look great for there age!!
---
quarter horses.....simply the best
This is my girl Lacey, she's 24. She really doesn't know it though, she is pretty sure she's a ten year old. Haha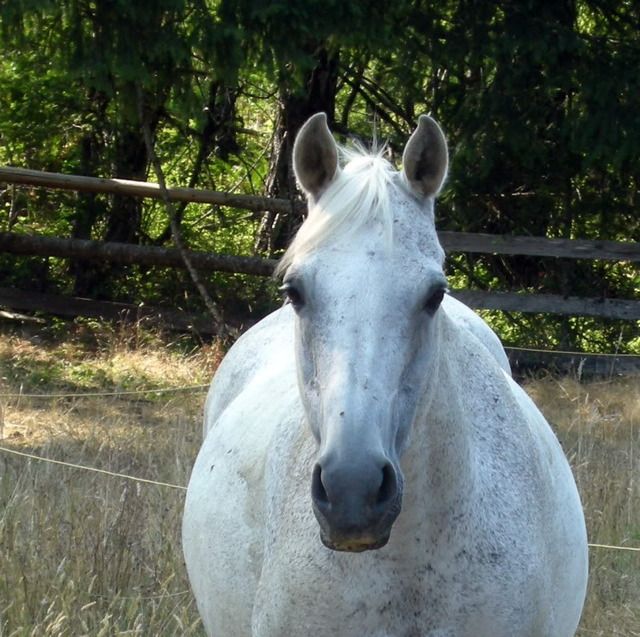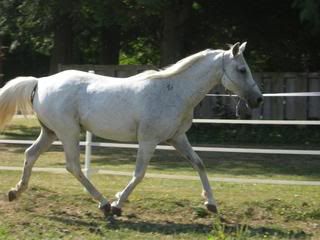 And my favorite Lacey picture to date:
Everybody has such pretty horses! They totally don't look their ages! I find it amusing that the majority of the really old (28+) horses in this thread are mares. =P
---
Fabio - 13 year old Arabian/Lipizzan gelding

~
Rest peacefully, Lacey.