Wow - talk about a blast from the past -- digging back some 30 years for this ---
This is Amigo - the babysitter start horse for all three of the girls in our family (I am the baby, so he had plenty of experience by the time I inherited him - he was probably 26-28 in this picture). He was the perfect starter horse.
Yes, yes - a child on horseback with no helmet -- again, this was some 30 years ago and helmets were pretty much unheard of where we were at that point *shrugs*
Yearling
Join Date: Jan 2012
Location: In the middle of NOWHERE! (seriously...)
Posts: 861
• Horses: 0
Weeeellllll, my "first" horse was really shared with my step sister and my second "first" horse was really my mom's... I don't have a picture of my first "first" horse, but I do of my second "first" horse! This picture is my first time ever riding her!
First Ride Eva!.jpg
Now, THIS is my real "first" horse! I just got my name on his papers!!
Editeddd.jpg
---
Strength
lies within the heart
but the strength to trust
lies between the horse and his rider.
My first horse got her in 2010 she was a surprise Mothers day gift from the Hubby and the kids.....Gotta love him she is still in the field too!!!
---
Last edited by AmazinCaucasian; 08-17-2012 at

11:17 PM

.
OTTB, currently 7 years old. (gelding) Sunny Serenade.
Sorry for the tiny pic! Not sure why it downsizes this one. >_<
This is Rebel. I asked for a horse every day of every year until my dad and grandpa finally got together and saved up $1000 to buy me my first horse. He was about the 5th horse we looked at, and I fell in love. My friend rode him first and then I rode him, and we had him delivered that week. I have no idea what breed he was. He looked like a giant calvary horse so my dad named him Rebel.
He was in no way a child's horse, but he taught me the hard way to be a good rider. I still miss him and every time I see a "white" horse out there with halter scars I look to see if it is him.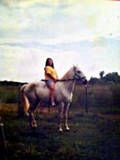 Beau, 11yo Registered AQHA gelding.
I got him back in 2008 when he was 6, just turning 7 :)
---
Fly Without Wings
my very first horse was this pretty girl sadie :)
morgan mare about 14.3/15h she will always be my girl..
i cant find any pics from the first day i got her but this is the last pic of me and her together before i made the hard decision to pts :(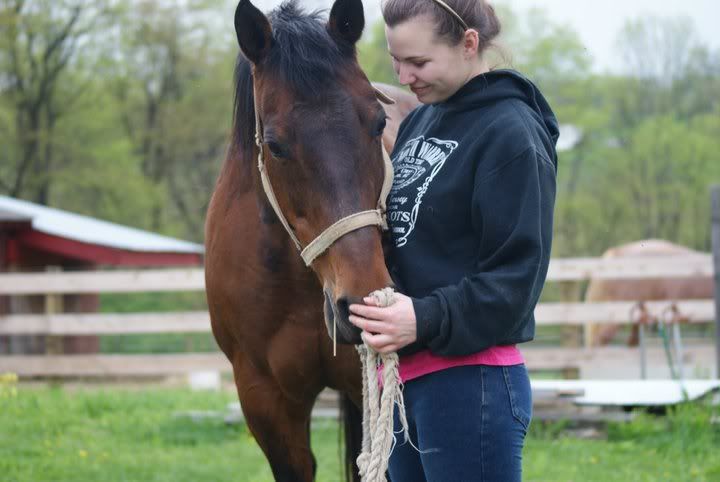 and sadie enjoying her male companion denny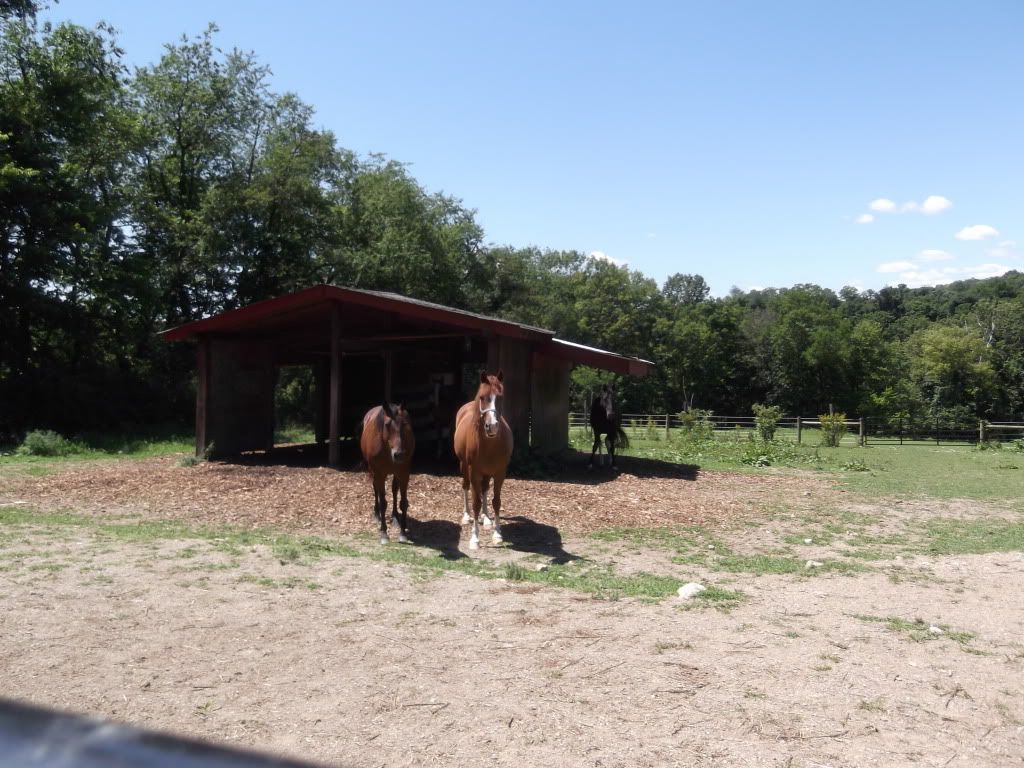 enjoying the sun :)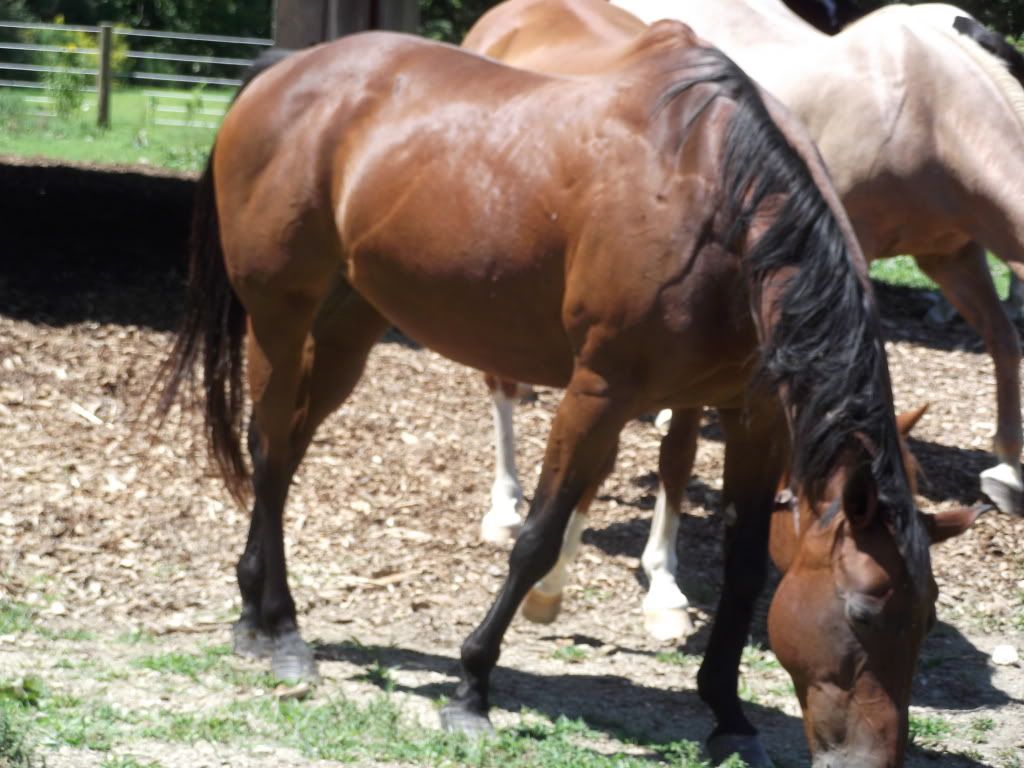 That's so sad. =(

She was lovely.