Lets see them!
---
Lets see pictures of your horses bending at the poll..
Here are mine.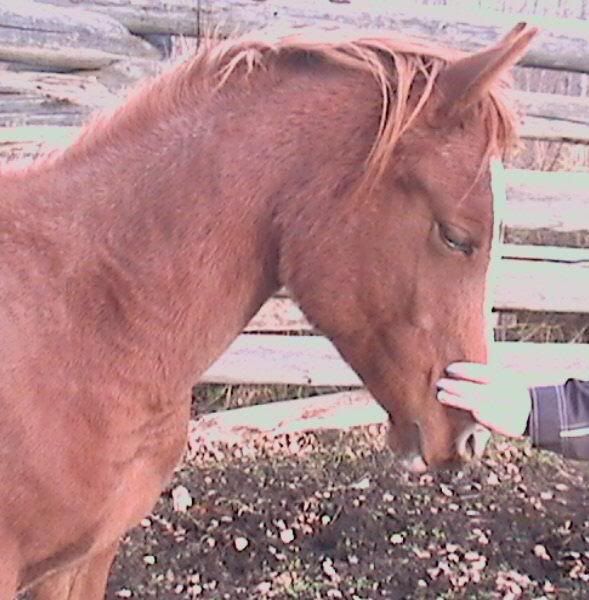 so don't have any of those pics but I thought I'd bring your thread back to the top hope you get the pics
you cant really see it very well but banjo the bay is bending at the poll. He does it well but this is the only pic i can find of it beleive it or not haha.
---
Horses lend us the wings we lack
This is my gray mustang Dobe. Both these pix were taken on the same day. This first one is kinda dark, sorry.
In this pic, he was pretty excited. It was his first parade and he never has liked things that flap so he was a little prancy. The reins were really not as tight as they look in the pic.
This is my mustang Koda. This was his third ride and the first time I really asked him to stop. It is not a big flex but you can see the definite softness. I need to get some new pix of him.