Quote:
Originally Posted by Nomi
What a beautiful mare! She certainly is photogenic. I'm also jealous.

Anyone else out there have a buckskin, dun or silver dapple? (Or dapple grey. XD )
lol
Thank you!
I'm working with a horse that is a palomino and turns a "chocolate palomino" in the summer time and brings out a few dapples.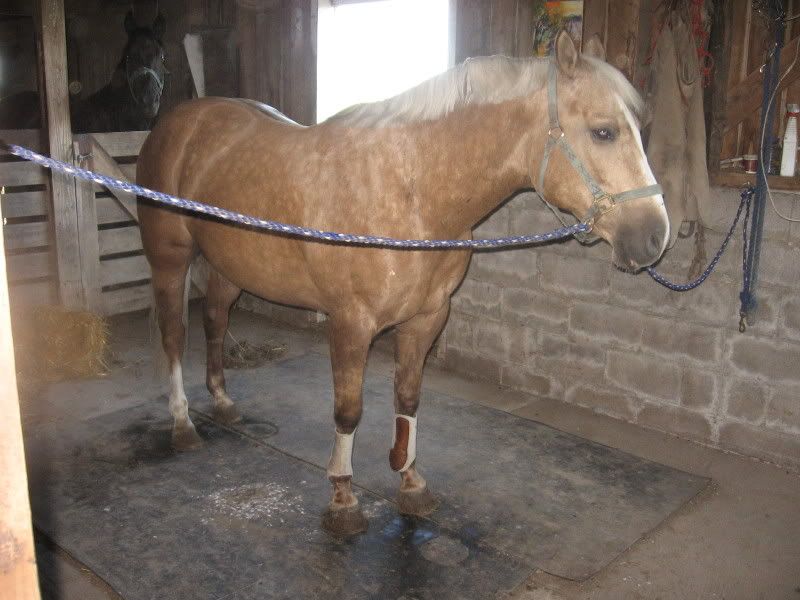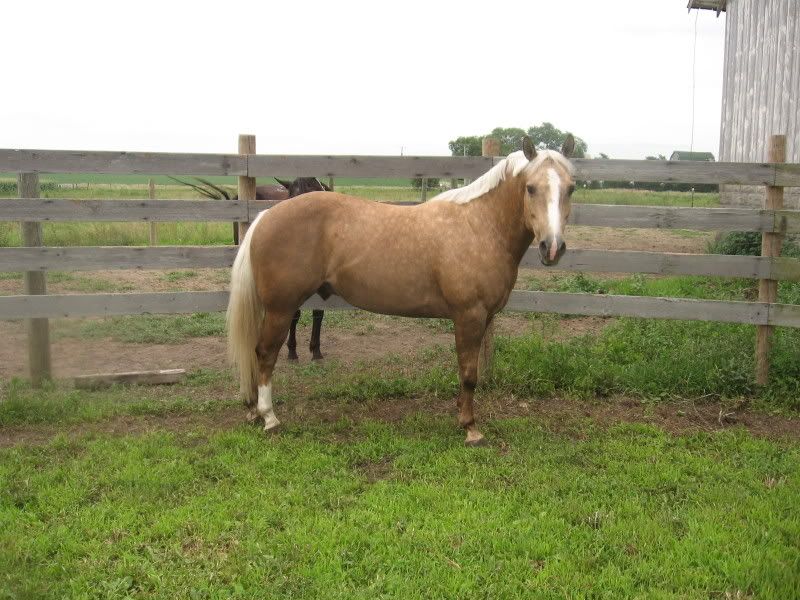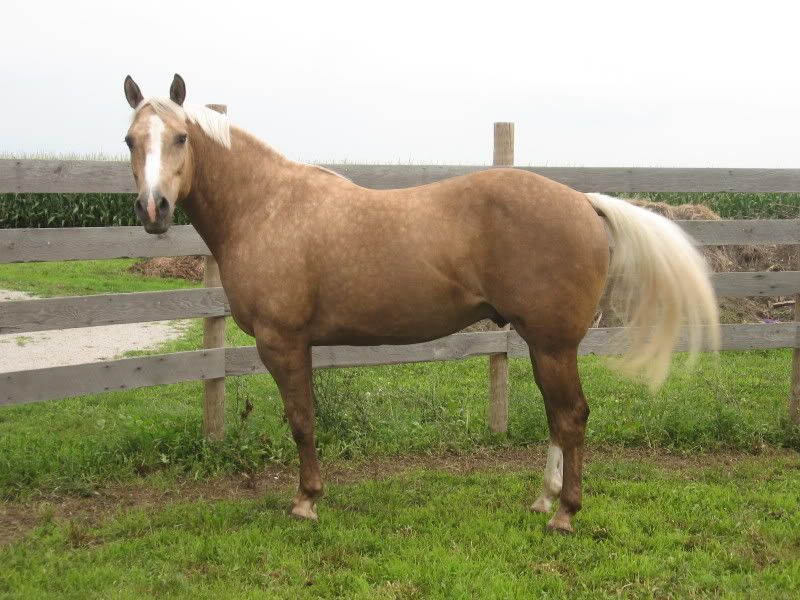 ---
Amber.
Opportunity is missed by most people because it is dressed in overalls and looks like work. ~Thomas Edison
Started
Join Date: Apr 2007
Location: Australia-The best Country!
Posts: 2,192
• Horses: 0
Oh. MY. Gosh. How come everyone on the HF has the best looking horses??? Especially these colours, I have a HUGE soft spot for Bucks.
---
Rach
WE ARE GEELONG! THE GREATEST TEAM OF ALL.....
Ahh, I love buckskins and dapples =D.
Smurf. TB/Percheron/Something else gelding.
Filly. 4 year old Arabian mare.
What a handsome boy Gemini! He really is good looking!
And Kabam, Smurf looks like a darling! And the filly is beautiful. Would you call her color dark buckskin, or muddy buckskin?
Nomi--Haha, thank you. Smurf is a little brat, haha. He's very sneaky and an attention hog.
I'm not sure about Filly, to tell you the truth. She was just a horse at my friend's old barn. She lightens up in the summer [as most horses would, hah]. I wish I had more recent pictures of her =/
Yearling
Join Date: Jul 2008
Location: between florida and maryland, usa.
Posts: 759
• Horses:
1
Awww, all of your horses are so pretty! I'm totally jealous!
Here's my grey, not silver, but still a cutie.
Flynn has a strange colour, we debate whether or not he is really dappled. There was a bit of brown in his coat as a foal but most of it has faded out.
---
The wind of heaven is that which blows between a horse's ears. ~Arabian Proverb
Ooh how cuteee!!
They're all adorable.
I shall post some of Lexi soon!
---
Ride more, worry less.
Flynn is an absolute cutie! He does have a bit of a red cast about him. Maybe he has a little roan to him.

And as a note (since I'm prone to using the wrong termenology) when I say silver dapple I'm refering to the silver dapple gene which dilutes black or bay to a chocolate or brown with a light flaxen mane. I'm sorry if I'm using the wrong termenology and confusing anyone!