Awww!!! I love those birds on George's back!! :P

And all of these horses are so cute!
Here's Spider's scarred face and his cute pink snip!
Sorry about the decorations! It was just something fun I did.
Chava looking mean, lol.[/img]
---
It's been awhile, but I'm back & back in the saddle!
heh... they're not quite funky... but these are some of the pretty boys at the local stable. The pictures were taken at least a year ago.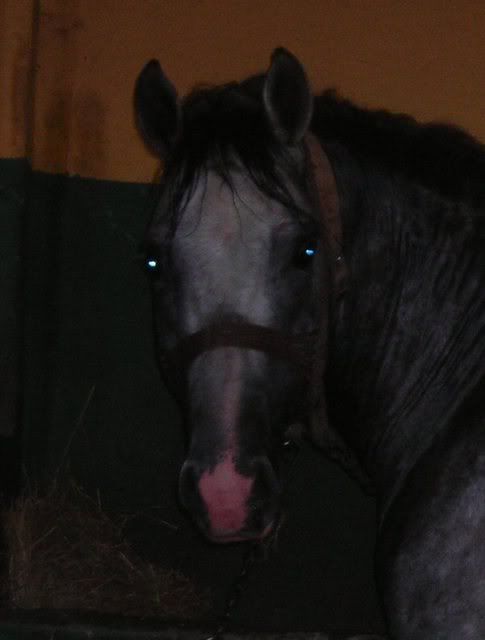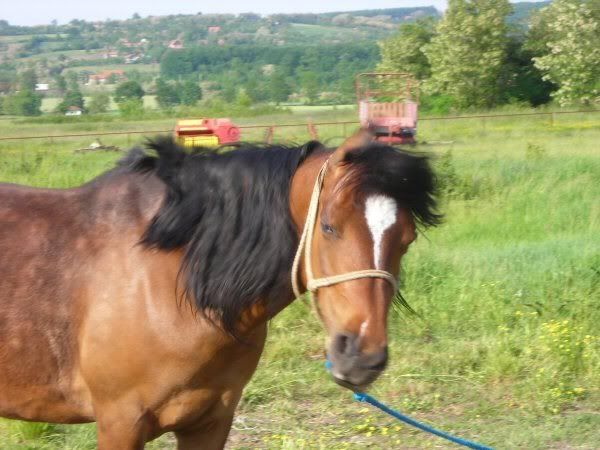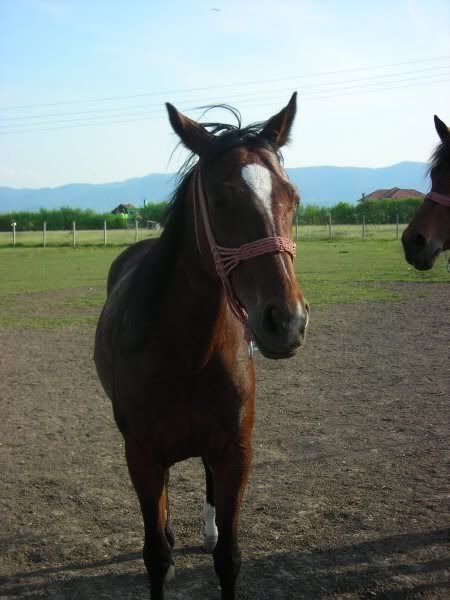 And this... is Mozart. You'll hopefully be seeing a ton more pictures of him. He's my fave horse (besides Winning Colors), and if I could buy one horse at these stables, it'd be him.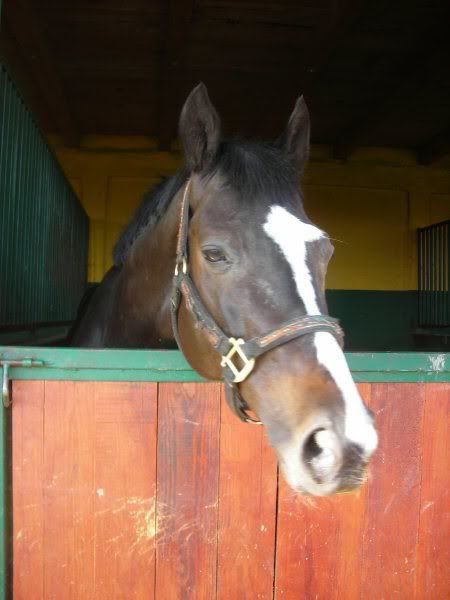 And this is gross me in the pictures. It was taken spring of 2007...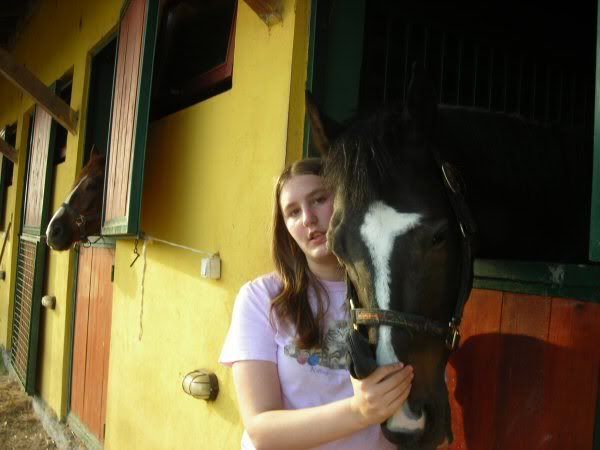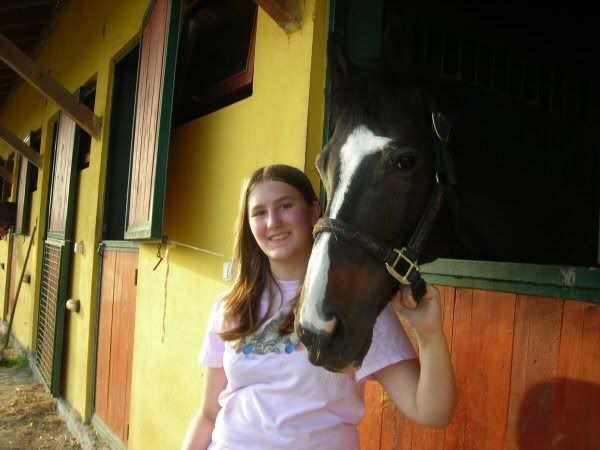 awww u look cute with him!!1 he is a pretty boy!
The top part of Jubilee's blaze looks like a crescent moon!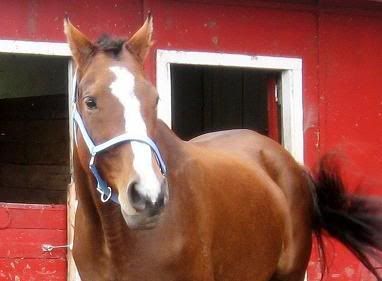 ---
"'For I know the plans I have for you,' declares the Lord. 'Plans to prosper you and not to harm you, plans to give you a hope and a future'" ~ Jeremiah 29:11
Foal
Join Date: May 2008
Location: Flinthills, Tallgrass of Kansas
Posts: 213
• Horses: 0
Here is a picture of sassyfras's crescent moon mark.
---
"Horses raise what the farmer eats and eats what the farmers raises" "You can't plow in the ground and get gasoline"...Will Rogers 1932