Lets see those gnarly scars!
---
I have plenty of my own, but I will show off Thunder, the ivory champagne here. Maybe, like him, your horse serves as a warning for other horseman, or maybe your horse is just a klutz, but scars tell stories.
This is on his back right leg.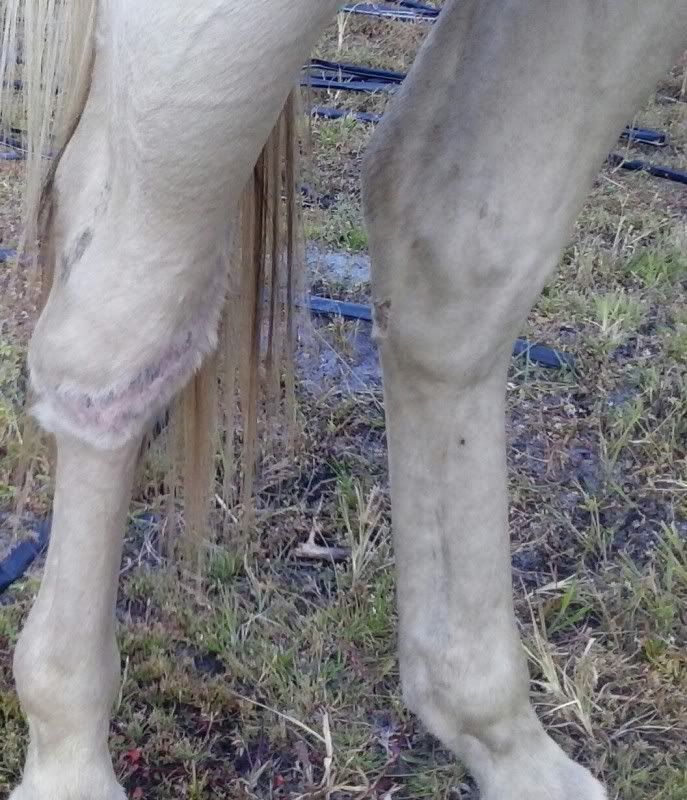 He earned this one with some big horsey no-no's. He was a yearling kept in a barb wire pasture, and his owners at the time went out to find him wrapped in it a few times. With some bad advice from the vet added to it, it nearly cost him his life. But now he is 6 years old, and it makes me happy to see him galloping up and down the pasture. It doesn't seem to bother him at all. Aside from being fat, spoiled, and some bad hooves when I got him, he's a very good boy now. Once his hooves are good, I would love to be able to ride him some day.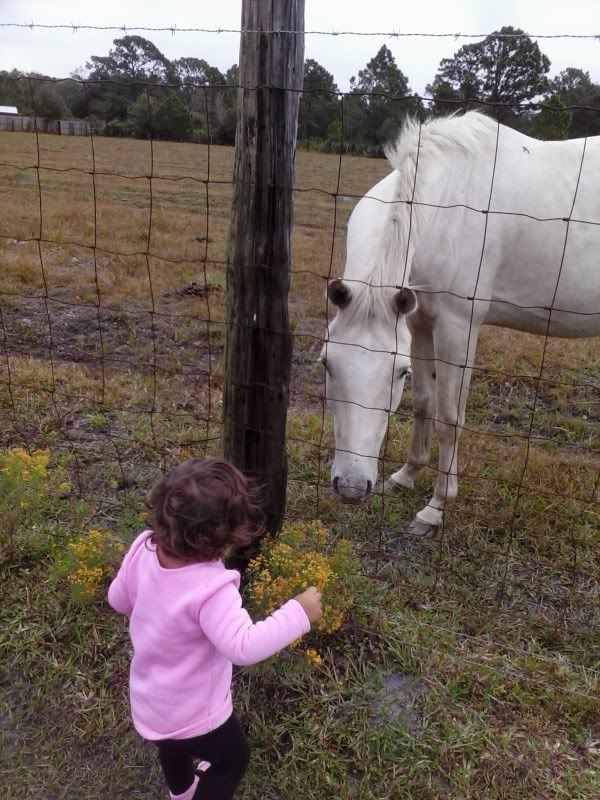 Posted via Mobile Device