Calista when my friend rescued her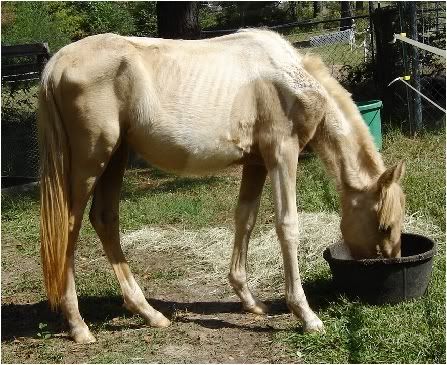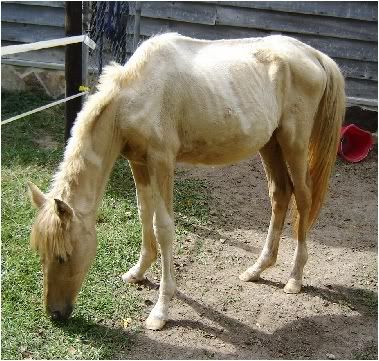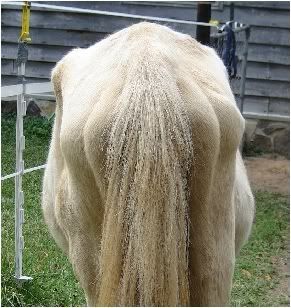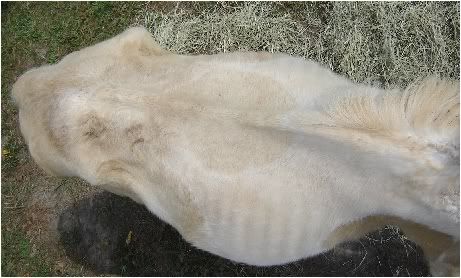 After some time with my friend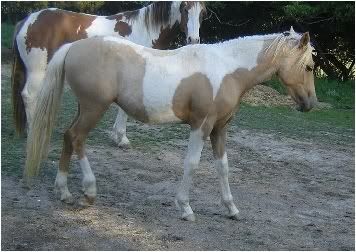 And today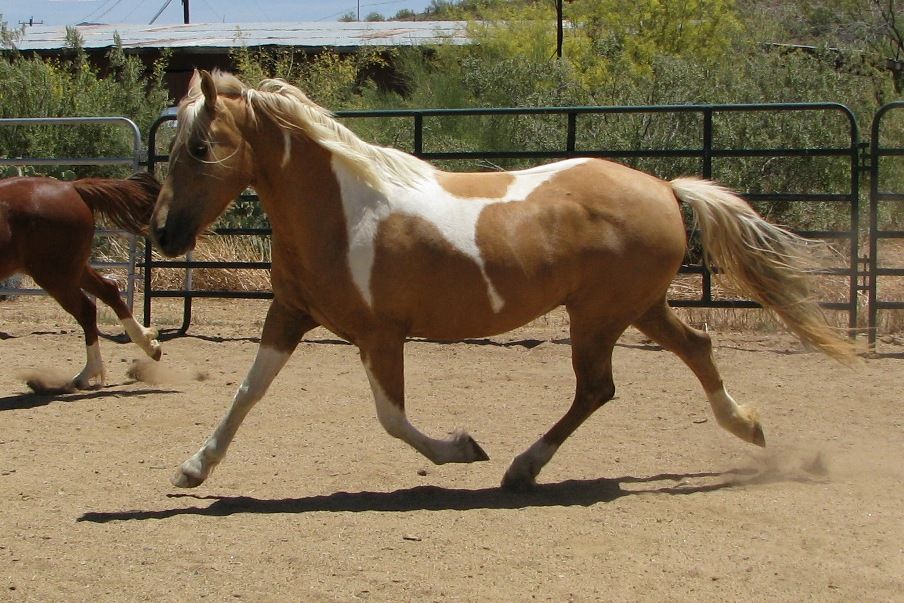 And my new girl Harmony. I just got her last week so only have before pics for now... she's a Paint yearling and I'm only 5'!
Oh, Jess she is so sweet, what are your plans for her???
Here are a couple of mine -
Ceda
One month later...
Dahlia
One month later & gaining...
Sapphire
And after!
Willie
And after!
Oscar:)
The pic of me with him was the 1st day i got him. Then the pic of him in his stable is a few weeks later. Then the one of him out in the field was after he got clipped then the rest are from 2010
i think lol
---
a silent night,wen friends are few,I close my eyes nd tink of u.A silent night,a silent tear,a silent wish dat u wer here♥ Is maith liom cąca milis:) lol
Good job with the rescues guys! I love to see these horses that get a second chance
---
passion is when you put more energy into something than is required to do it. it is more than just enthusiasm or excitement, passion is ambition that is materialized into action to put as much heart, mind, body and soul into something as is possible. // <3 starlite - dream - lady - georgia
Not your Average Rescue
---
Here is Nico the day he got off the trailer. It took us a while to load him. While he was not underweight (he was actually a bit fat when he came to us) he was starved for attention. His owner bought him thinking he was a 'dead broke' horse...rode him once, got tossed. He caught him, ripped the tack off and turned him loose on 40 acres. He was more of a mental rescue. He had not been touched (literally) for atleast a year. Hes well on his way and back to riding.
I don't really have any "before" photos, but I do know that she was rescued by the ASPCA in pretty bad shape, and when I got her she was nice and fattened up although she was 150 lbs overweight and had no muscle tone. They definitely did their job getting the weight back on her and caring for her after she had been neglected and starved, but it took awhile to get her looking lean and athletic...but here she is, and I think she looks great! :)
Rescues are the best!
---
"The times when you have seen only one set of footprints in the sand, is when I carried you..."
The only one who wasn't rescued was Spring.
Quote:
Originally Posted by
PonderosaMiniatures
View Post
Oh, Jess she is so sweet, what are your plans for her???
Whatever she wants to do ;)
I've always wanted a chestnut frame, and she's so sweet and I know she'll be gorgeous once she's in better shape :) I should take pics that show her back, it's worse than the photos appear. Anyhow, she's a keeper, and what we end up doing will be english, but what specifically will be up to her... what she seems to enjoy/be good at. :)
Sonya was a rescue. I didn't get her from a rescue but rescued her myself. Her old owners had only bought her because she came as a package deal with 2 other horses.
They were either going to sell her, or send her to slaughter.t They had only had her 2 weeks. Didnt even give her a chance. She was on an acre and a half with 2 other horses, and that was the whole yard. I bought her on the tuesday and they were going to send her to the feedlot on wednesday.
Here she is the 2nd night i had her. Her halter was 4 inches too small, so i am guessing they had it on her for a while and never loosened it.
She was a little underweight, but nothing a bag of grain couldn't fix.
18 months old.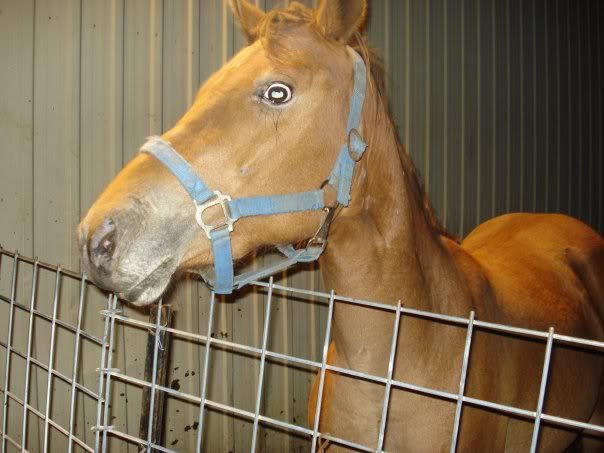 And here she is now!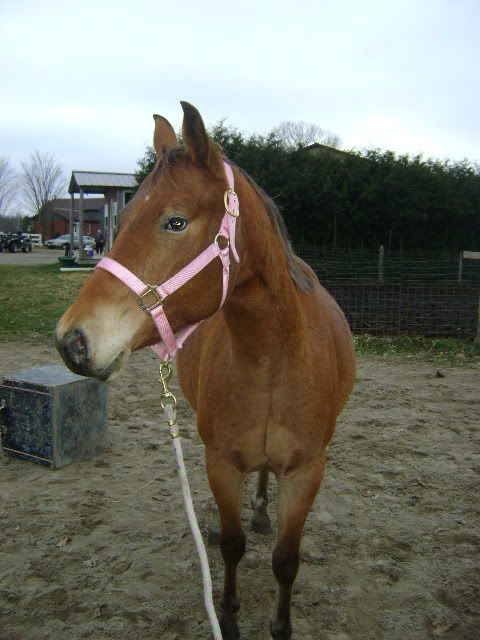 And with baby, a little thin, but she is feeding a monster.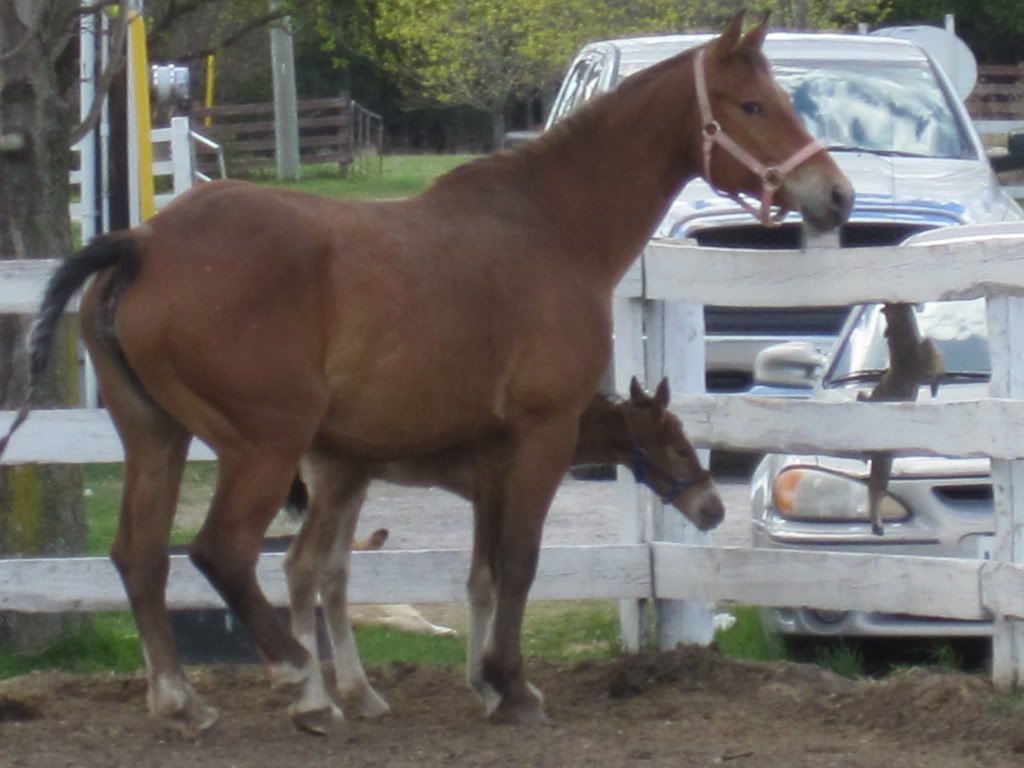 ---
Sonya ~ 5 yr old Appaloosa/Welsh mare