Haha well good for you :) I'd love to see the video, and congrats on your improvement!
Posted via Mobile Device
No pics of me on him, as hes not broke to ride yet, but here are some pics of him out trotting :)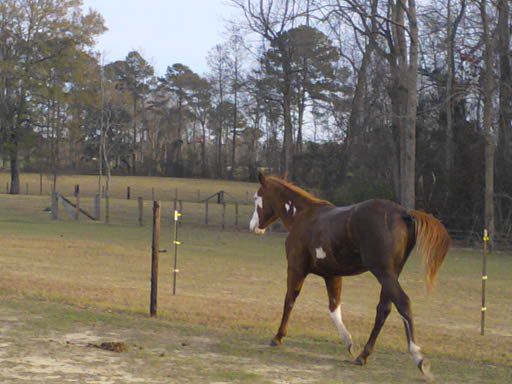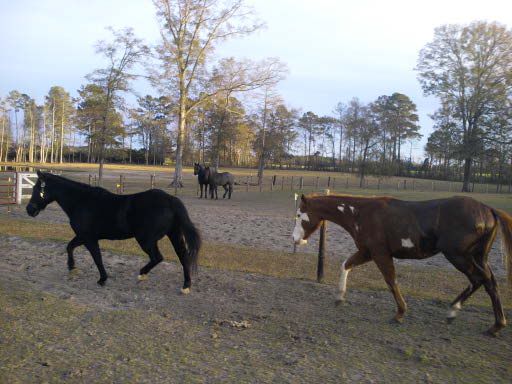 It's cute how he is copying the other horse's trot to a T!
---
"Strength is the ability to use a muscle without tension"

Quote:
Originally Posted by
Skyseternalangel
View Post
It's cute how he is copying the other horse's trot to a T!
Oh I know!!! Hes such a dork!
No real recent trotting pics (mainly because I haven't trotted Aires all that much...we're working on it...when we do trot, it's out on the trail), but here's a couple from his first ride in the arena this summer (trainer riding, not me) and some lunging pics.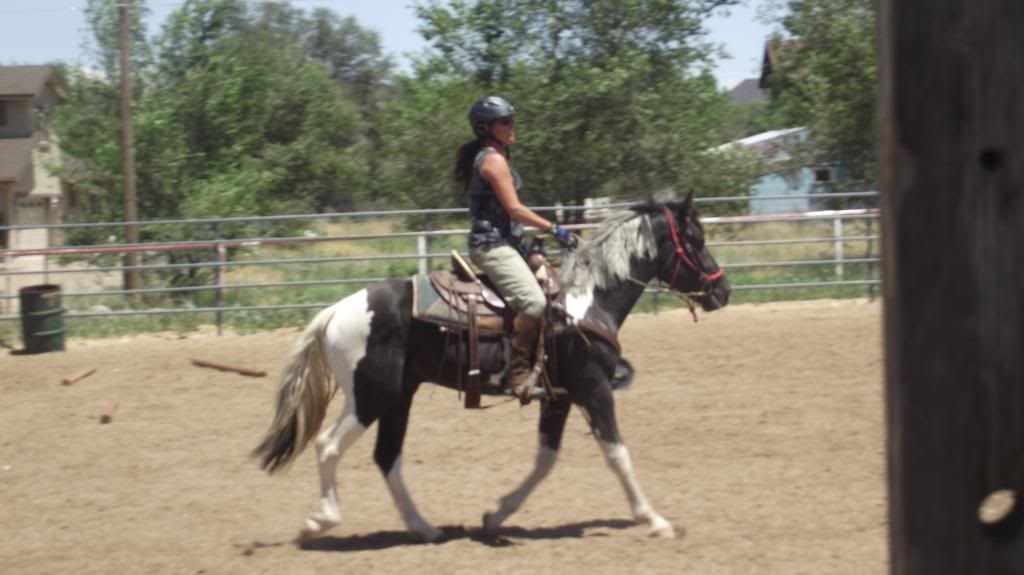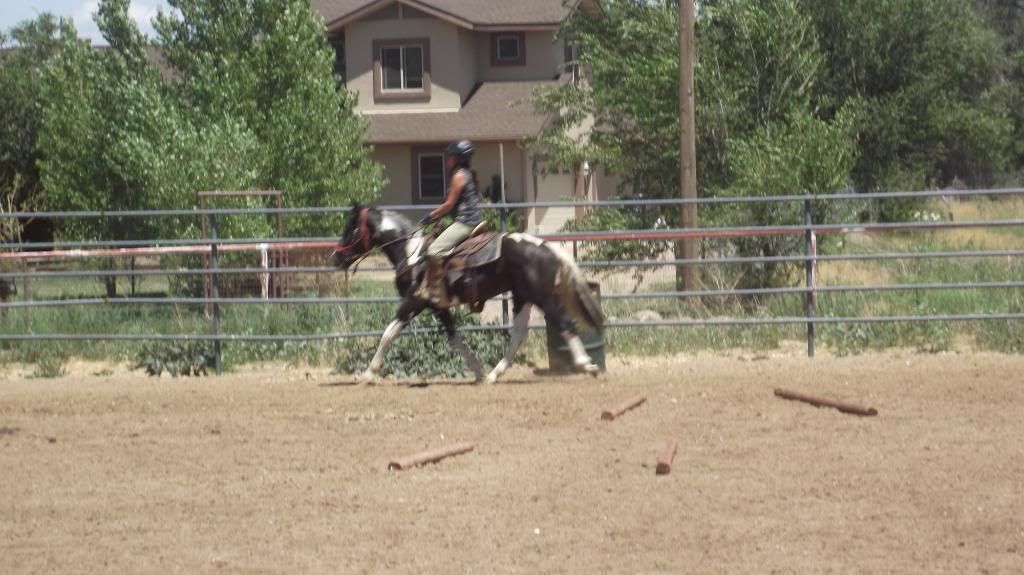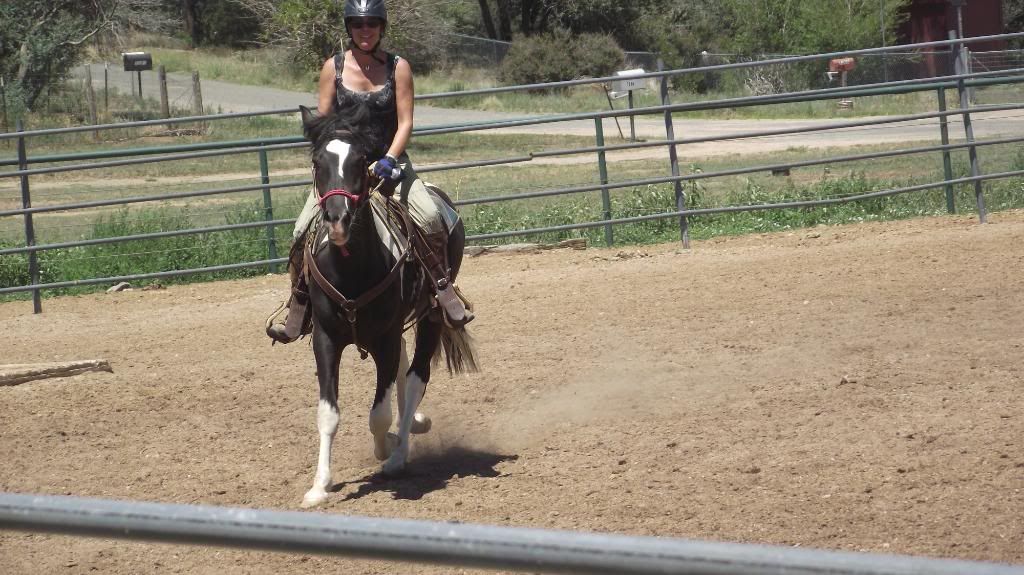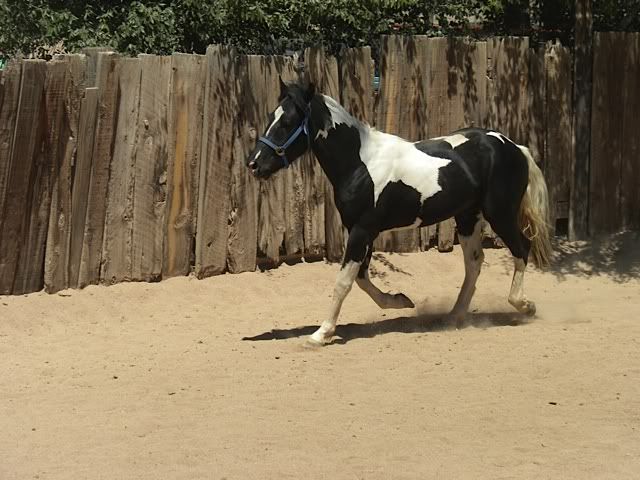 And here's some video of his trot that I didn't know I had! That's our BO working him. Click on the image.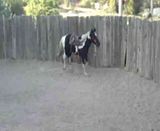 ---
Do not tell me I can't...because I will
show
you that I can.
Green Broke
Join Date: Mar 2009
Location: Kansas in the summer, Kentucky most of the time
Posts: 3,028
• Horses:
3
Demi. Eventer extraordinaire!
---
Look like a SUPERSTAR, Ride like a FOUR STAR, Win like a ROCKSTAR
Eventers: Making BAD Dressage look GOOD!
Teen Forum Moderator
Join Date: Dec 2010
Location: South East Texas
Posts: 7,157
• Horses:
2
Lets see. Here is a lunging video of Ahab, a young gelding who a friend and I are saddle training for a rider who just doesn't have the ability to train yet. Sweet, intelligent boy. This was his very first time lunging and he did beautifully! Although...he definately was interested in the camera. haha
NelmsBarBar003.mp4 video by asylumescapee95 - Photobucket
Noah, the 'light green' broke 17.3hh OTTB that I retrained finally learning collection and head-set! (student riding, not me)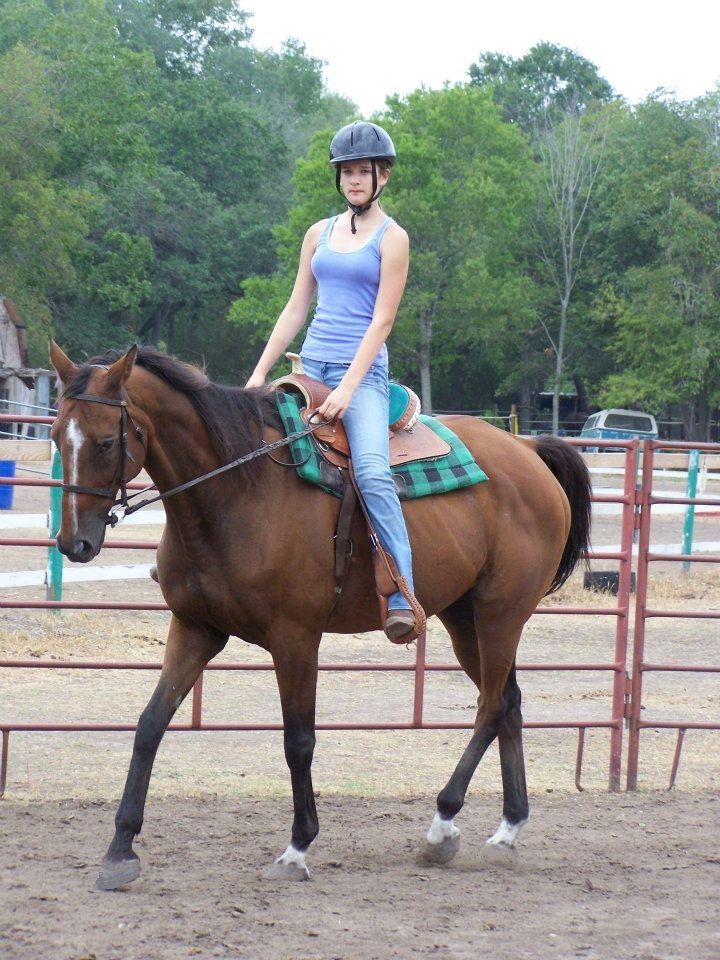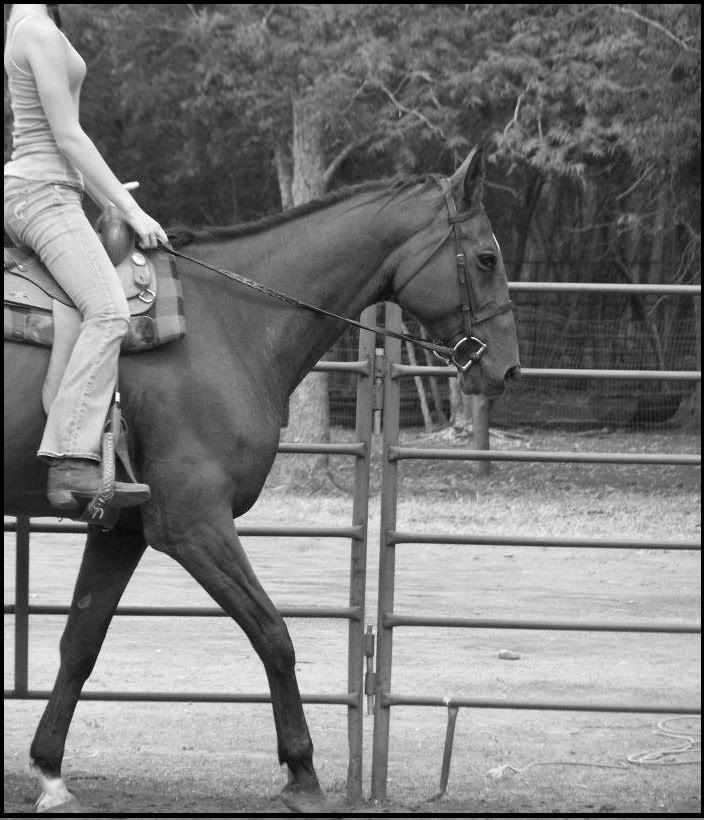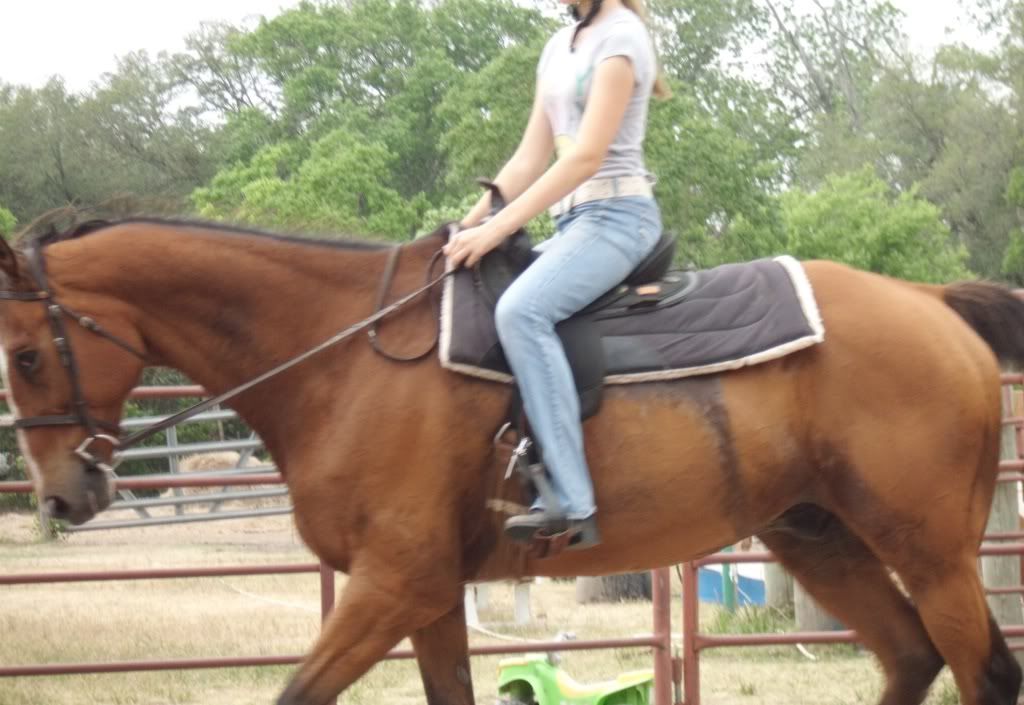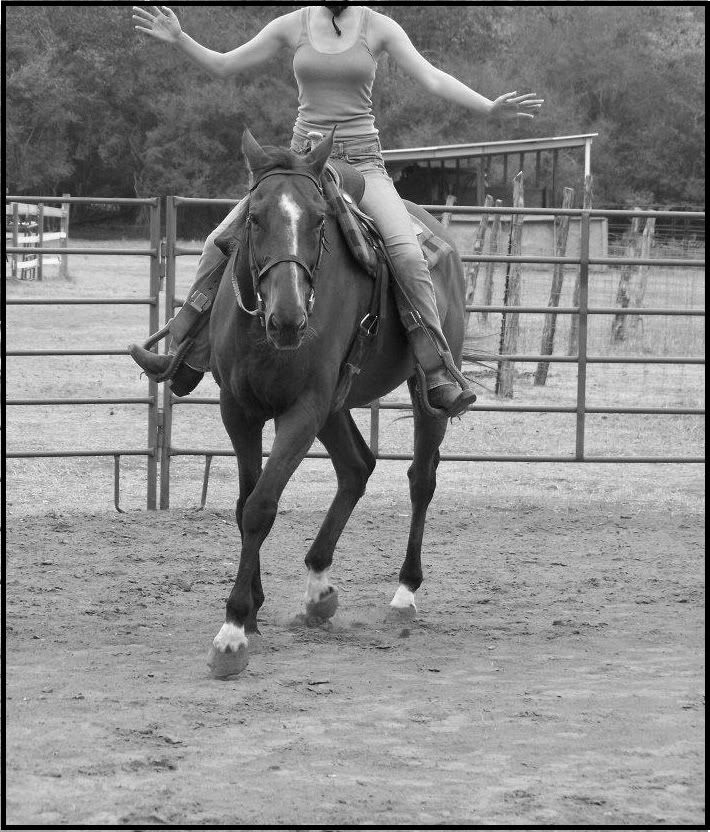 Our five year old lucky buy, Corona. We're assuming that she is a TWH cross as she's gaited but would much rather be galloping madly around the pasture than getting down to work at a trot!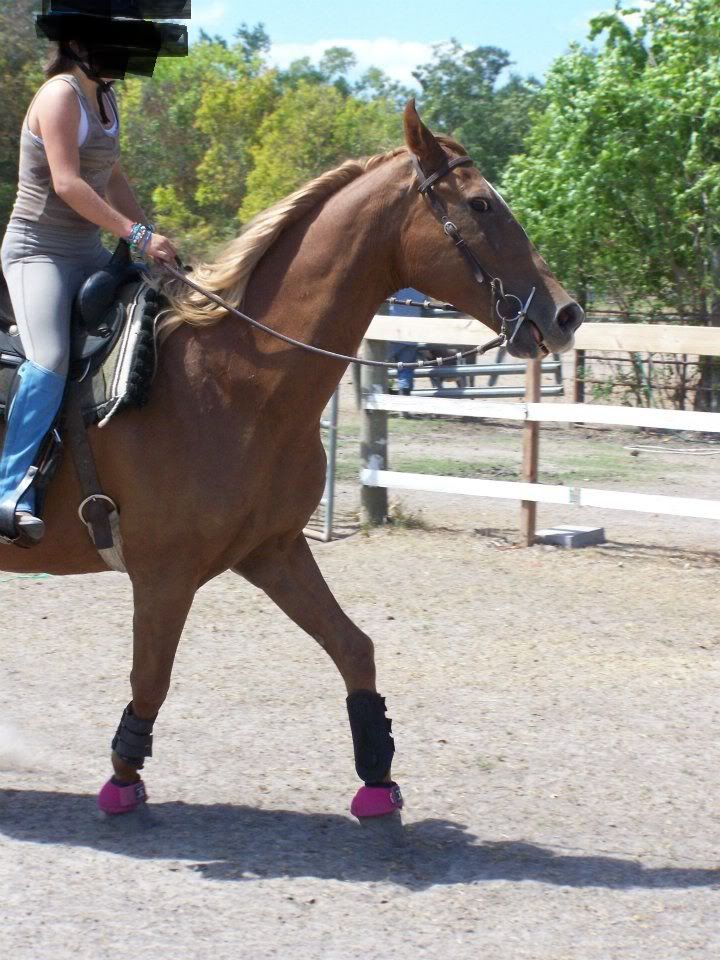 Lastly, our old gal- Delriah- trotting in the rain!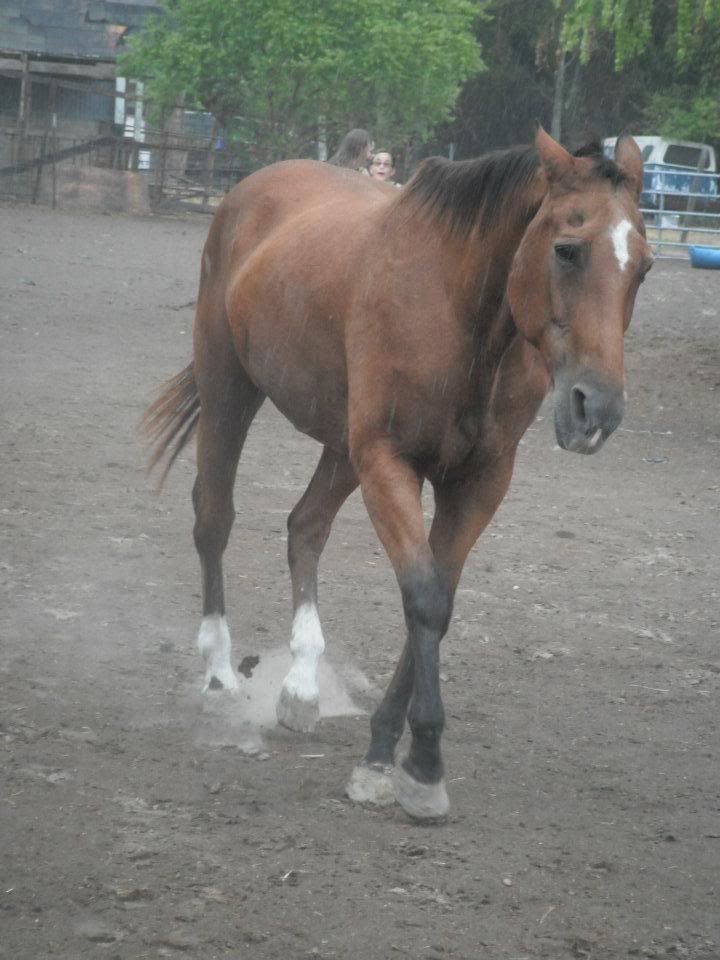 ---
Everyone in your life is meant to
be in your journey, but not all of
them are meant to stay till the end.
Hugo, his only trot under saddle back in work after 18 months before he was put to sleep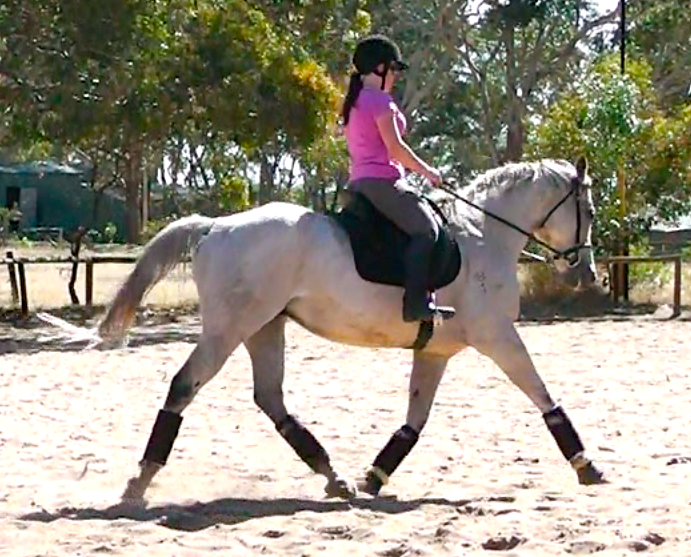 Hugo trotting in the paddock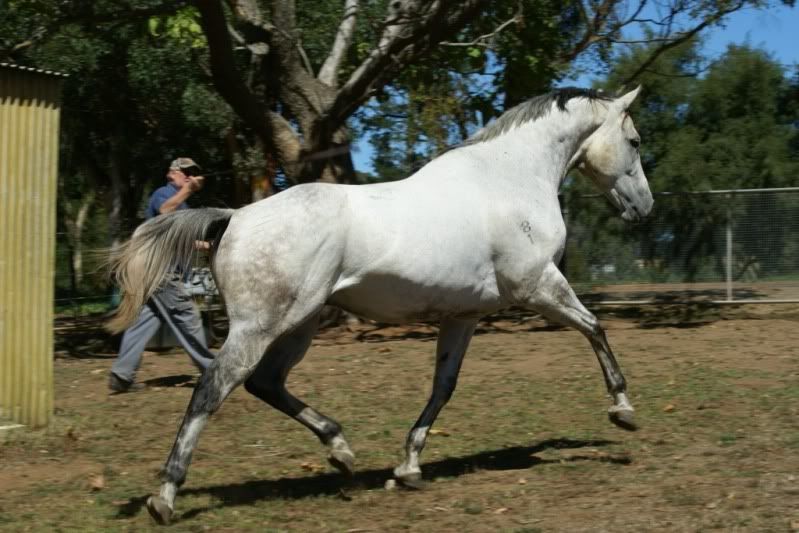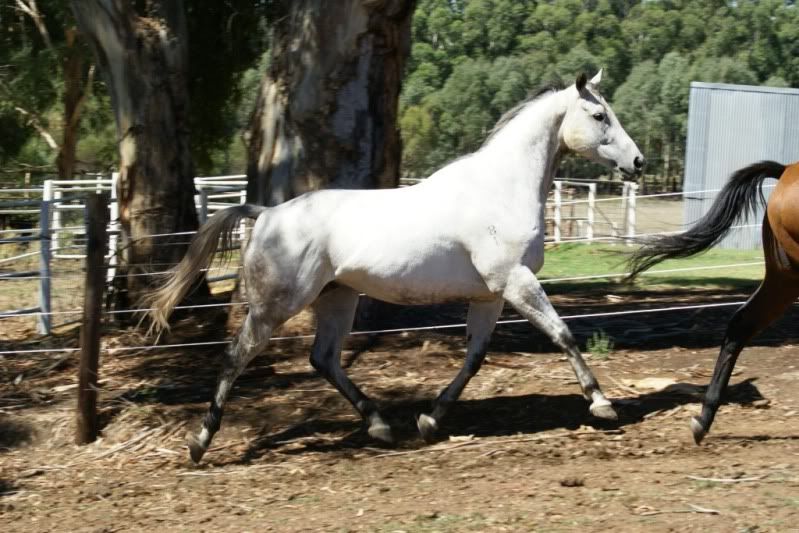 Bob, warming up at a clinic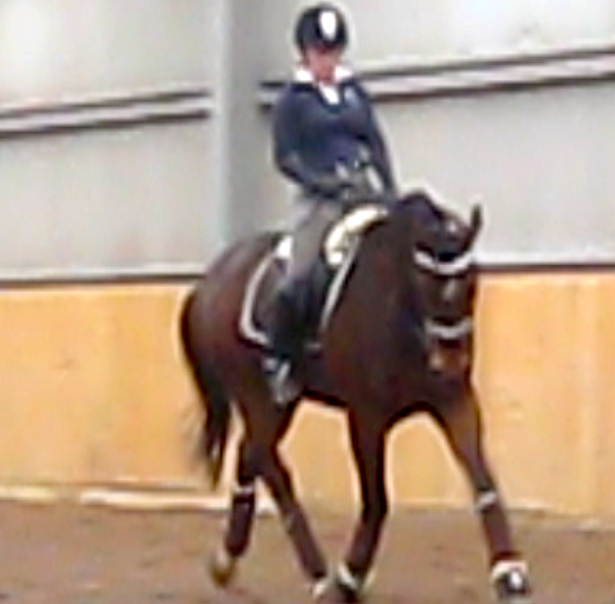 Bob at another clinic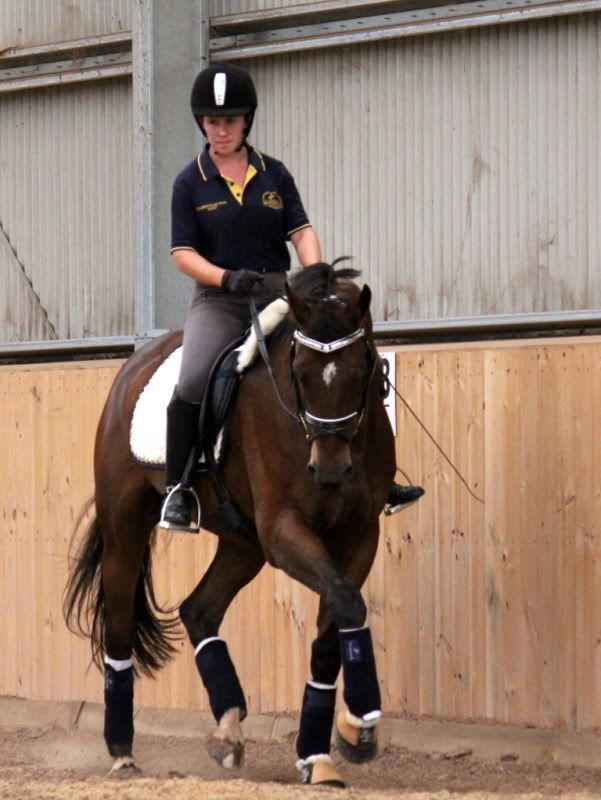 Terrible position on my part, but Holly at the State Dressage Champs 2009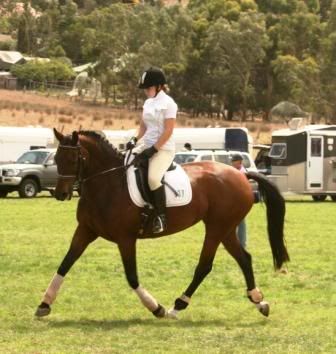 My yearling, Billy, at 3 months old during his studbook classification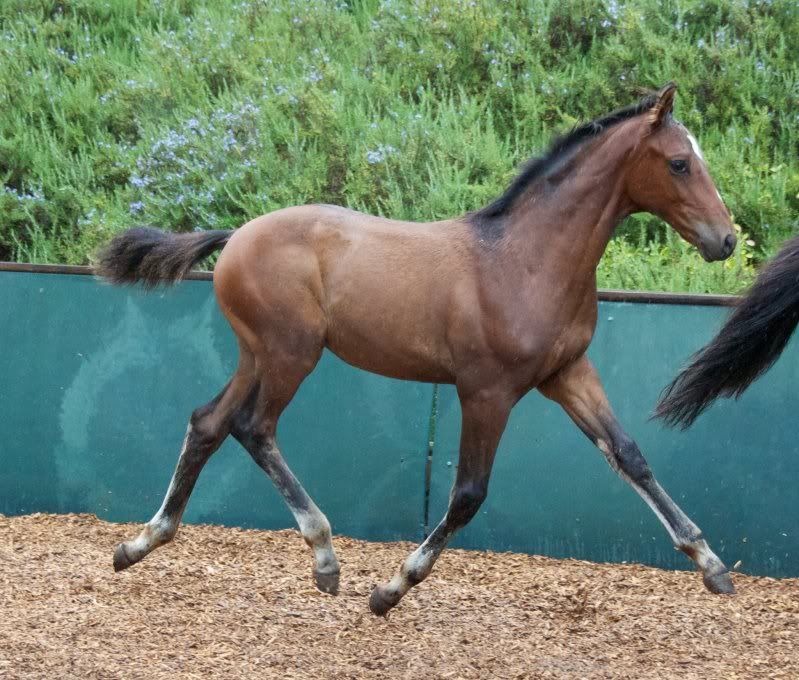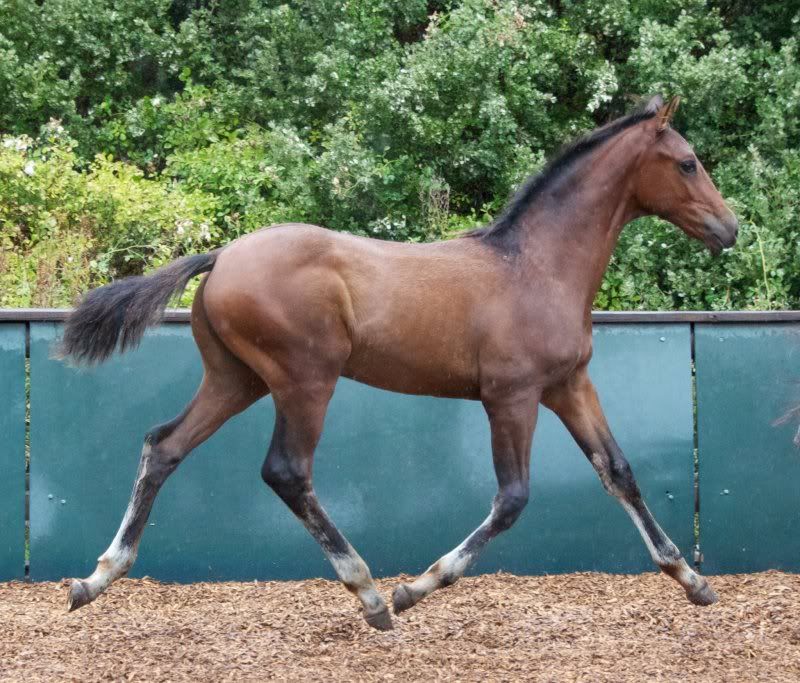 ---
Last edited by Kayty; 01-23-2012 at

06:21 PM

.
Quote:
These pictures are awesome :) and M2P your girl is gorgeous !
Posted via Mobile Device
Thank you...I think so too...but then, I am just a tiny bit biased
---
"The ideal horseman has the courage of a lion, the patience of a saint, and the hands of a woman..."
Green Broke
Join Date: Jan 2010
Location: south of nowhere, north of nothing
Posts: 4,643
• Horses:
6
ha! i found 2 pics of my old boy....kiiiiinda trotting.....kiiiiiiinda loping too haha
hawk 2.jpg
hawk.jpg