Horses I used to own
Confetti
Dazzle (technically still mine, but sale pending)
Jackpot
Sheik
Skylar
Sewanka The love of my life is the black and white paint tobiano mare

Domino not a great picture doesnt do him justice but he's a cutie he is the sorrel overo gelding

Baby Girl Our appy with no tail and barely any spots well she's the only solid on here.
Quote:
Chianti...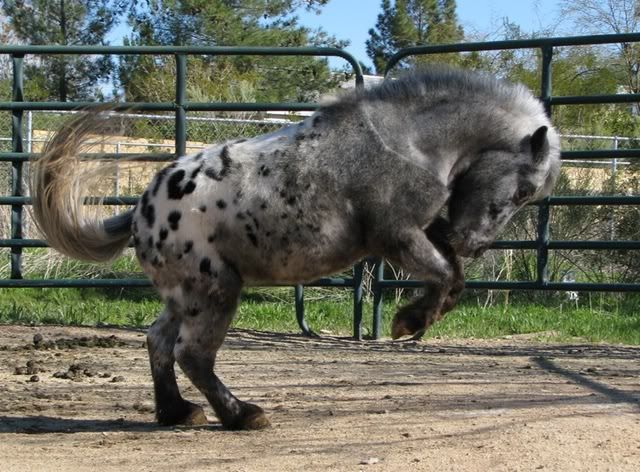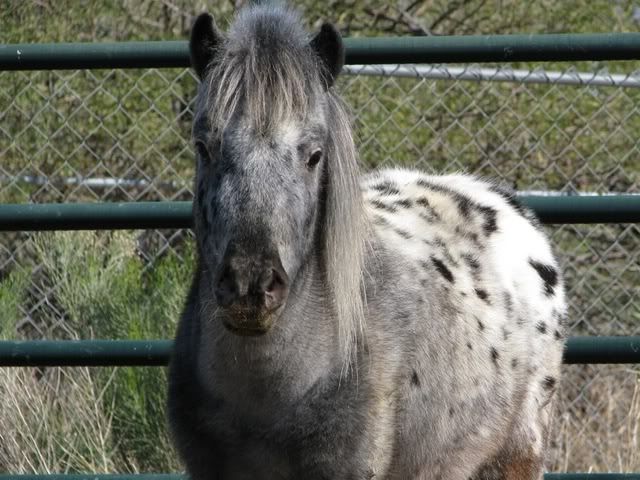 Oh wow I Have a pony That looks just like this one :) Here is My pony. His name is chester.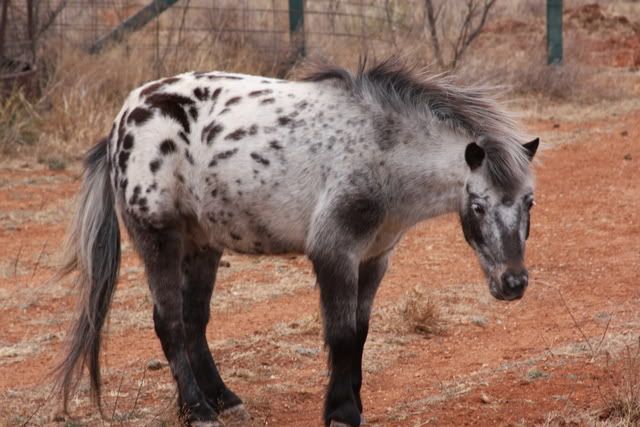 ok and here is a picture of my Stud Ty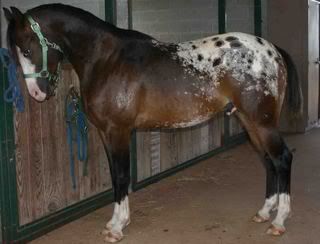 Wow! Chester and Chianti DO look alike! He's adorable!! :)
Yearling
Join Date: Jan 2009
Location: Tri-State (IA, WI, IL) area
Posts: 788
• Horses:
7
I always thought Ruby's stripe/star was pretty interesting... it kinda reminds me of a candle and flame.
Bandit and Dante have this neat coloring on their tails, too, but I don't have a picture... the base of their tails are a really light flaxen color (on Dante it looks almost white), and at the ends it's almost black. Their sire had that too.
Quote:
Oh how pretty! Love her coloring! And she is being such a good girl for her bath
What is she?
Sorry for late answer lol - she's a Fjord cross, and yeah she loves baths!
---
Ever feel like the one place you are happy and whole is in the saddle?
There are some really beautiful and unique horses posted here. Shows there really is a horse of a different color.
---

"Until one has loved an animal, part of one's soul remains unawakened..."
- Anatole France
That is Hesallheart (can you guess how he got his name? :) )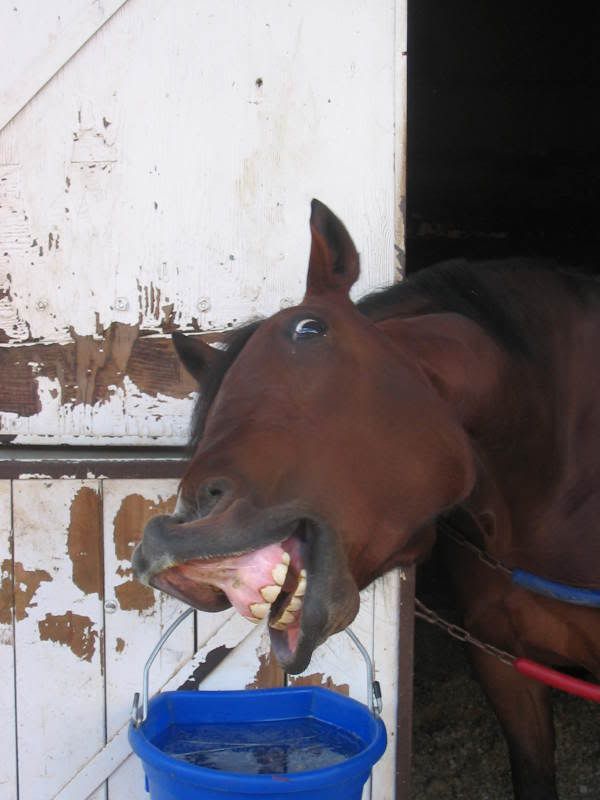 And this is Allo Dolly
---
Give Blood, Play Rugby