Let's see your barn!
---
I thought it would be cool to see what everyone's barn looks like! I don't have any good pictures of my barn yet, since it's been pretty dark by the time I get there, but here are 2...
This is a picture of the barn I take lessons at from the outside. The barn is on the left... on the right is an old barn that's currently being renovated. Right now there's just hay and pitchforks in there, I think.
This is a view down the aisle. Sorry it's so dark!
---
Every ride, good or bad, teaches you something new.

Good idea, I'll have to take some shots tonight
looks nice :)
my riding school:
yellow= My riding schools stables
green =the arenas we use (the inside arena we share with the other riding school in winter. It's really big though.
everything else is private stables and the one next to my school is another riding school :)
The whole place is the 2nd biggest stables here in Finland.
more pics:
Tuomarinkylän Ratsastuskoulu
---
Last edited by ridingismylife2; 03-05-2009 at

12:03 PM

.
i'll get some next time i go out so allt he stables are right next to each other
Mine is still in the process of being "put together". I still need a tack room and a feed room... plus my rings and paddocks aren't done.
---
"Be a best friend, tell the truth, and overuse I love you
Go to work, do your best, don't outsmart your common sense
Never let your prayin knees get lazy
And love like crazy"
here's our barn!!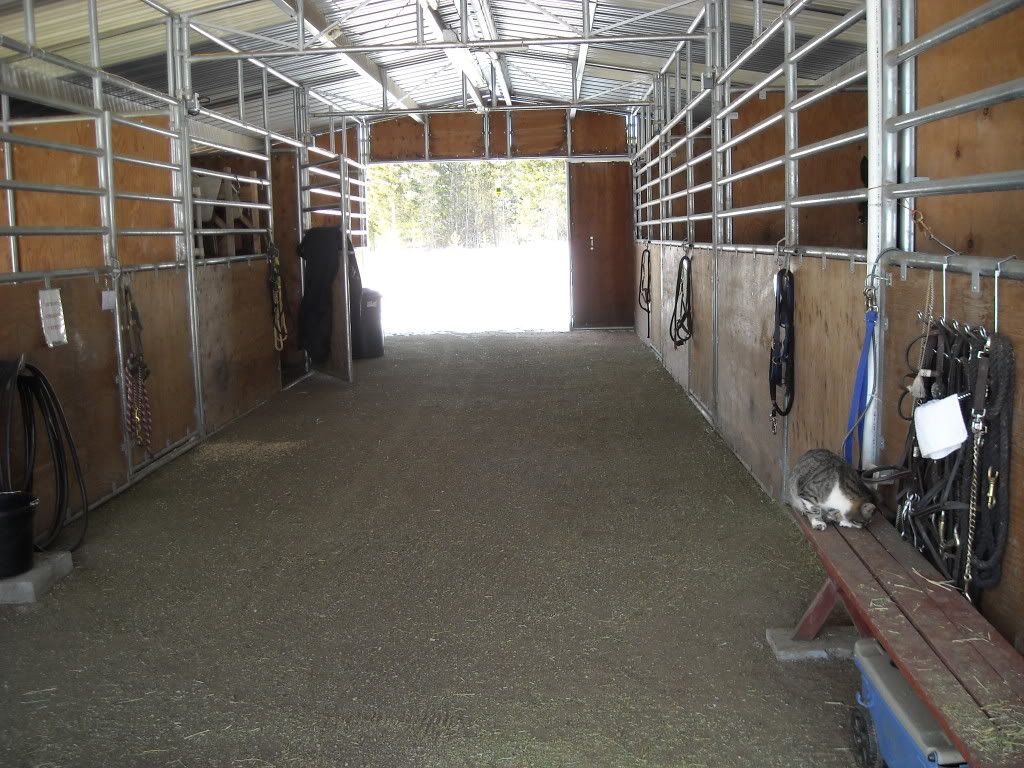 Ooh I'll take some next time I'm out! We just finished our new barn in January and got everyone out there, so I'll get some good pictures! :]