i used to lease a ottb called Bailey he was epic but there was time where he would be the tipical race horse
this is when i first got him
this is the day he left.
---
This is Ghost, my old OTTB:
---
-Horse racing is my passion-
Athena:15y Palomino QH & Shirley's Brittney:8y Bay OTTB
This is Maddy
6 yr old OTTB
Got her 2 years ago right off the track
she is about 16 hands
and such a DIVA!
1st one is when i first got her
the rest are over the last 2 months
---
:: Karley ::
Tucker WB/TB- 11 yr
Speedy QH/TB- 22 yr
heres my baby, Charmer :) i loves him!
<<thats him in my avatar..gotta love the tounge, right? haha

annddd..his job now:
Valid Diablo, more commonly known as Freddy. <33 Me and my sister lease him. He came off track because of an injury, and he was actually a successful racehorse for some time. He was born in Florida, and when he was pulled off track he was sold to another farm where he was neglected. His current owner picked him up for $1800; he was terribly thin, with horrible feet, a bone spur in his front leg, and with a note from a vet who thought he would never be ridden past a walk.
Well, needless to say, he's come a very long way.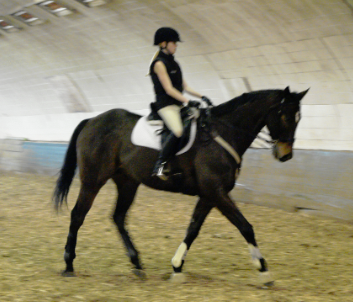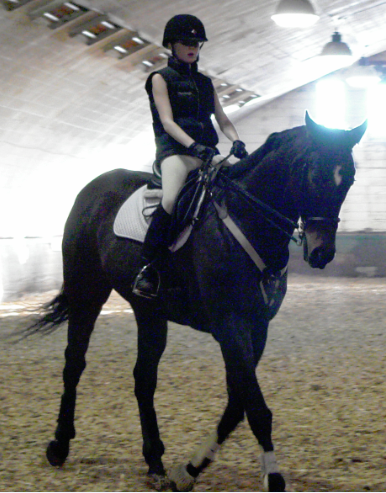 Everyone has such beautiful horses..
Here are my two TB's Both were trained to run but never did. Tiny the first one is almost 9. He has joint issues so I do not ride him at the moment. Next is my new mare Candi. She is 4 1/2 and I recently sent her out for training. Both horses were bred and raised by my Dad.
Since the gal in the first pic with Candi can't work horses at the moment I sent her someplace else. He starts them all n a western saddle.
I love my TB's...<3 <3 <3 them...
My boy Shea, 8yo gelding. Raced 2-3 times, had a bit of retraining and then pretty much sat in a paddock before I got him. I have now had him for almost 2 years.
Day I brought him home: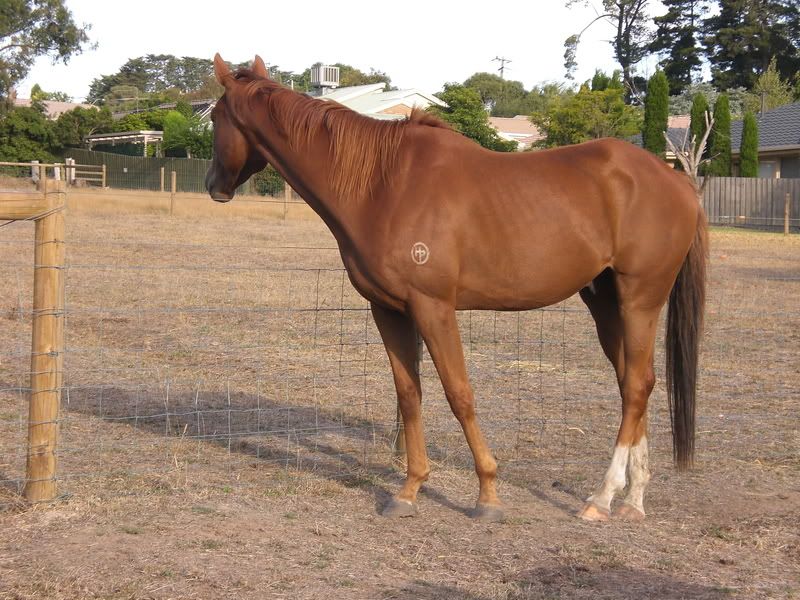 Recent months: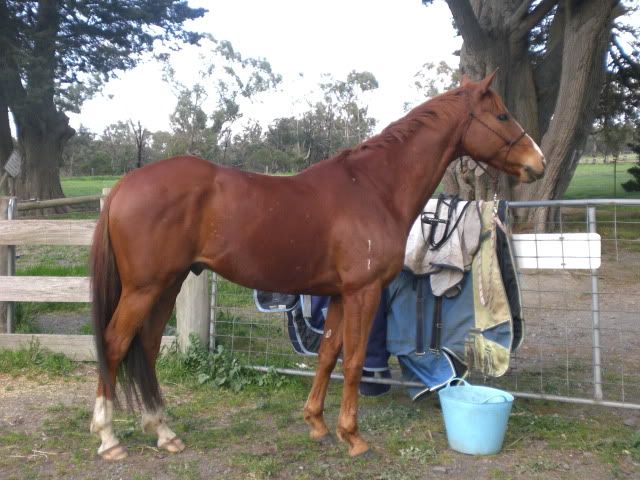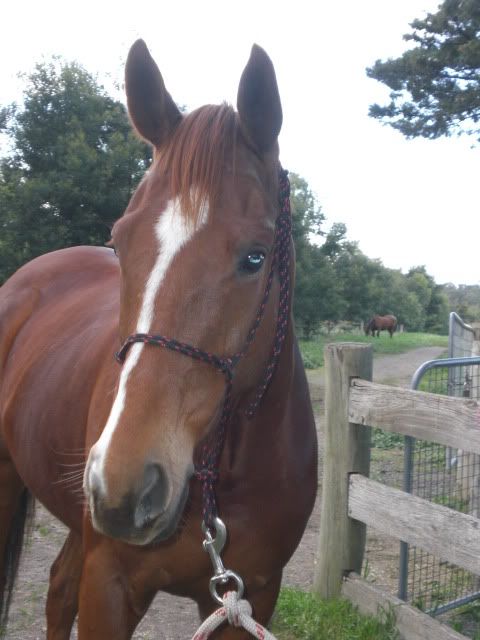 ---
Do not follow where the path may lead, go instead where there is no path and leave a trail...