Quote:
Originally Posted by lacyloo
My mare NEVER rolls while im whatching.. So I have never seen her roll.. But i know she does because she has dirt all over her..
Misty never used to roll with me watching, now if she is sleeping and i go to get her she is like "you can wait 10 mins" :roll: "sheesh, waking me up - i'm a princess doesn't she know?"
---
A good horse can never be a bad colour...
Romeo doesn't roll. He is always really clean. He might be a little dirty on one of his sides, but never on both. I think he is a bit to chubby to do it right now. But once he slims down I think he will.
---
RIP Minnie, 1981-January 15, 2010
RIP Maggie Mae I miss you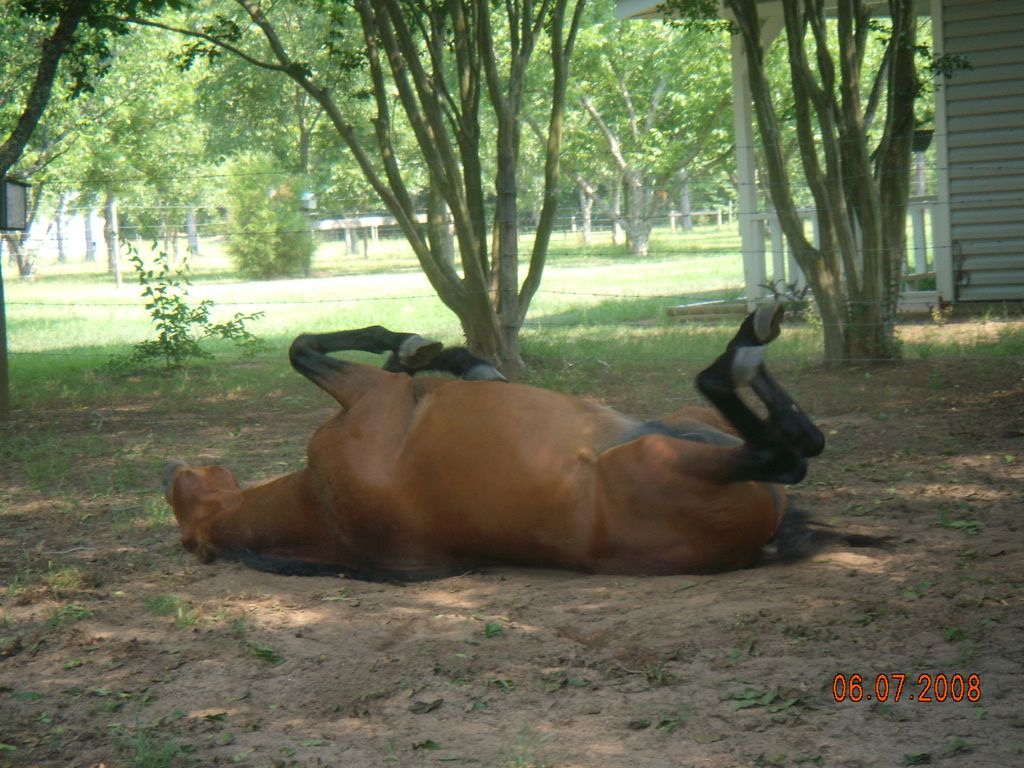 ---
-Horse racing is my passion-
Athena:15y Palomino QH & Shirley's Brittney:8y Bay OTTB
Here is baby Khandi rolling. :)
Quote:
Here is baby Khandi rolling. :)
awww...so cute!
not the greatest pics but what the hey..
i also want to point out that those pics were taken just before 6, look how dark itīs gonna get :(
Wasn't quite quick enough with the shutter, but you get the idea....
Hmmm....somethin smells.......not quite like me....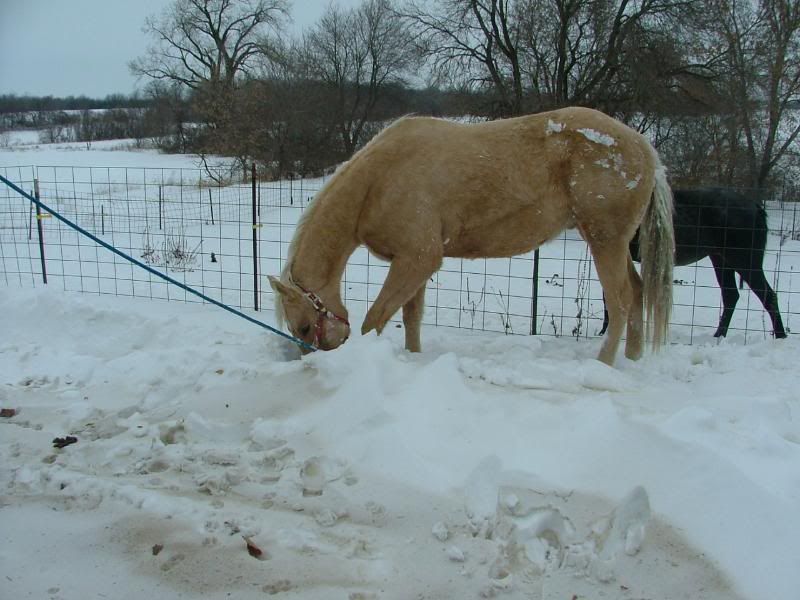 Ready....aim.....
Show off !
Oh...is someone watchin???
lol these are funny! i'll have to find the one of our grey pony rolling. He's on his back with his legs in the air! lol
---
When I bestride him, I soar, I am a hawk: he trots the air; the earth sings when he touches it; the basest horn of his hoof is more musical than the pipe of Hermes. ~William Shakespeare