Liberty-A pony I am beginning to ride
---
Meet Liberty.
She is a 13.3 hand mustang that needs time under the saddle(she is green).Anyways,my friend wanted me to ride her and work with her since she has 4 other horses and she is working on breaking her paint for the summer.
Liberty defiently needs work.She doesn't like to work and she wants to do things her way.I worked with her for 2 hours(now suffering a major sunburn
...note to self: wear sunscreen) and got her at a constant jog,did circles,tight turns,and serpentines. She is a bit buddy sour so it took me about 10 minutes to get her to focus. Very smooth gentle girl. I'm going to start riding her more and tomorrow I might go take her out on a trail ride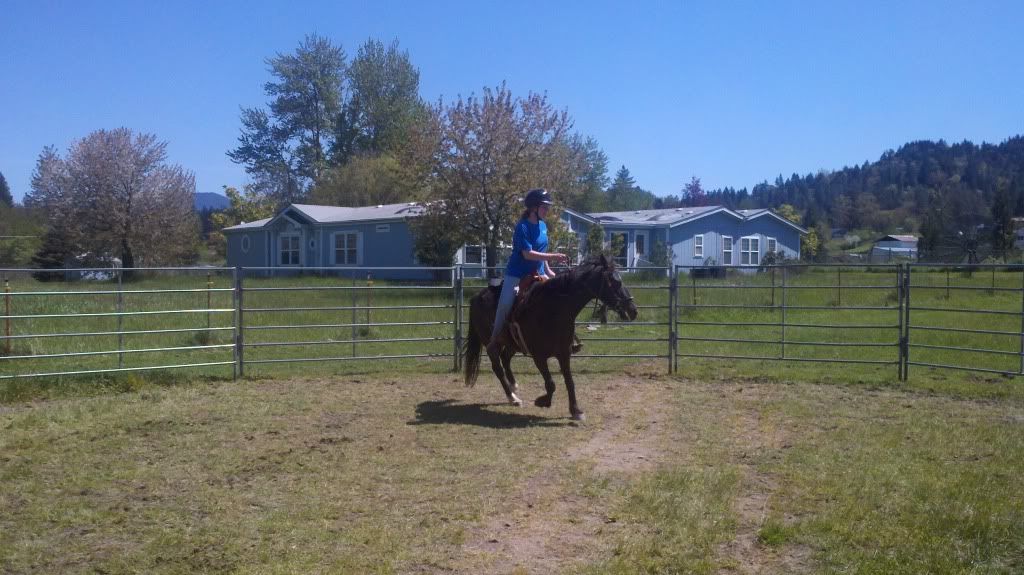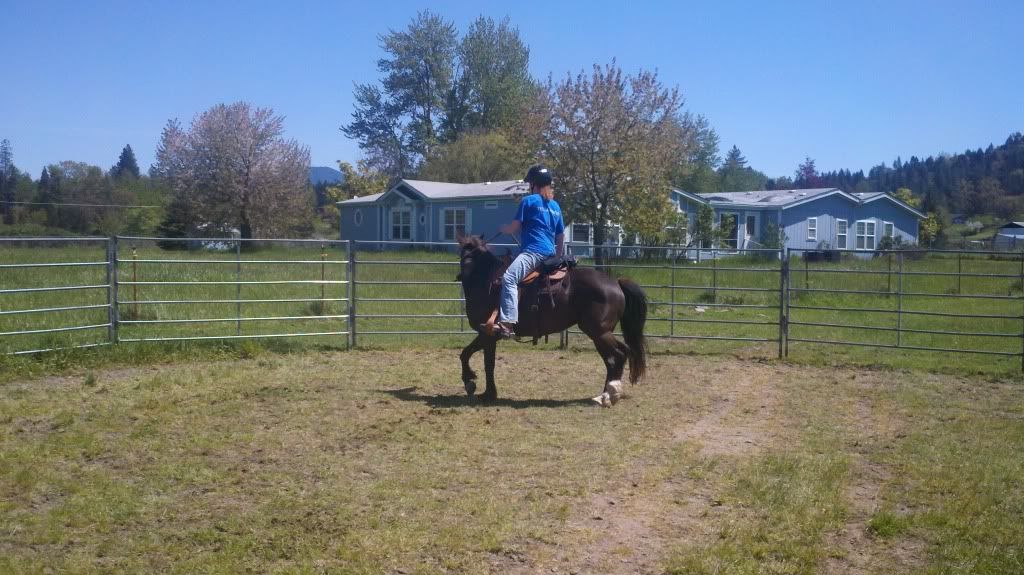 In the above pictures you can see I am really having to direct rein her. She's stubborn and I am going to see if I can teach her to neck rein
She's a cutie. Good luck with her.
thanks :)

I'm just basically riding her and putting more hours on her. She does know her cues but you have to direct rein her and yesterday was a bit of a challenge! She didn't want to do anything but she gave up the fight and she did very well! I really enjoy her and I will be her new rider =D I'm sure my friend will ride her and this one girl might too but not sure yet.