Little cowgirl
---
I asked my daughter what she wanted to do for her 3rd birthday and she said go see the horses!!! So that's what we did the pics were to cute to not post. The horse she is on is my in-laws 20+ yr old TWH Shorty.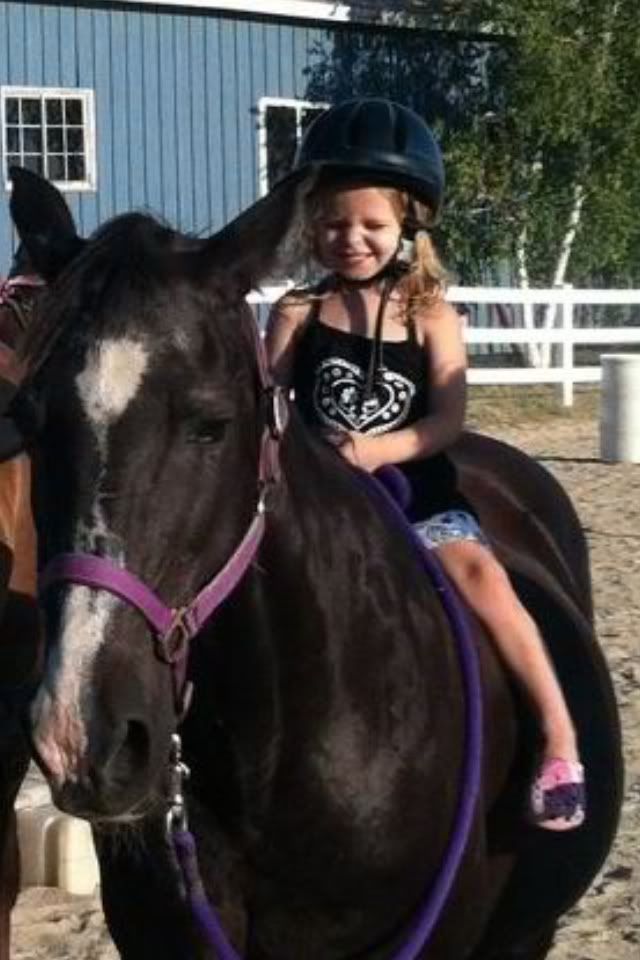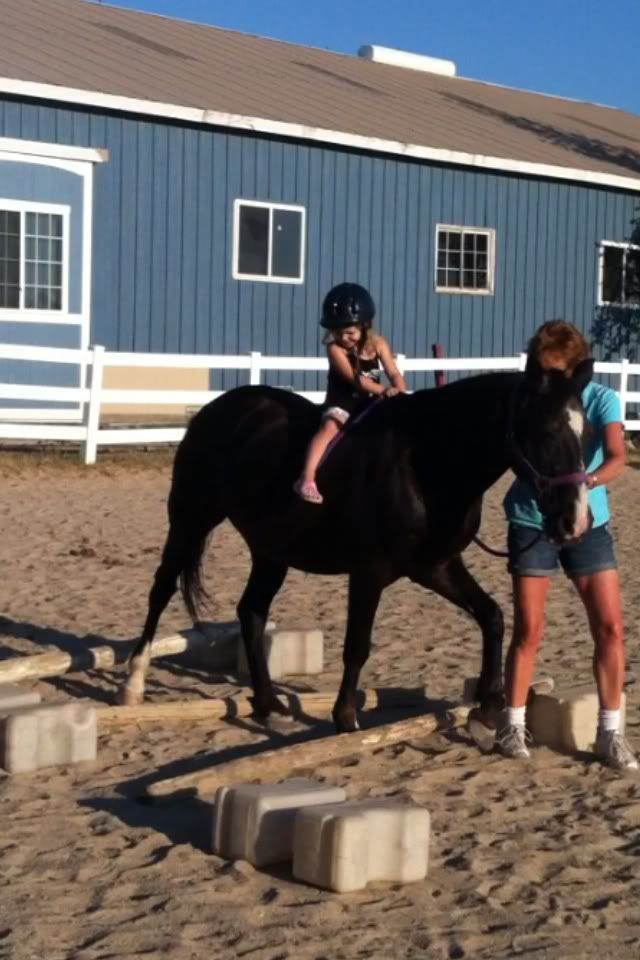 Aww! What cute pictures!! Happy Birthday lil' cowgirl
And Just for a height reference this is her and my SIL
Posted via Mobile Device
Aw! I love her facial expression! :)
That's adorable and I'm sure it made for a very happy birthday girl.
---
Always remember that feeling of looking at a big, open country over the ears of a good horse, seeing a new trail unwind ahead of you, and that ever-spectacular view from the top of the ridge!!! Follow my training blog:
http://robertsontraining.blogspot.com/
She was ecstatic! She proceeded to go home and ask the hubby for a barn haha ... That didn't go over well lol
Posted via Mobile Device
Awww she is the cutest little thing!
Similar Threads
Thread
Thread Starter
Forum
Replies
Last Post
What a cowgirl!

SorrelHorse

Barrel Racing

7

04-08-2012

12:41 PM

Cowgirl with a Camera

montanacowgirl2008

Horse Pictures

11

12-28-2010

09:52 PM

Cowgirl Saddled

ChevyPrincess

Horse Pictures

10

09-28-2010

09:22 AM

Cowgirl up!!!

kjs1redman

Western Riding

4

04-16-2010

08:30 AM

Im just a cowgirl

horsesgalore

Meet the Community

2

01-25-2007

08:15 AM