Look who's back :)
---
My beautiful Hugo :)
He has been spelling for 18months now, has cost me a fortune in treatments, has been very nearly put down on a few occasions, but it seems that his hock has FINALLY stablised itself and we're back to business!
I've been walking him 6 days/week for the last month, and today was the first time I asked him to throw in some short bursts of trot.
I must say, I am just so proud of how he handled himself, he has an unbelievable brain!
He is very much on the forehand, stiff, no back, choppy trot etc. but he's been out of work for so long, that all I wanted today was to have him trot off from my leg. The quality of movement will come as he builds strength. The quality of his walk however, made my heart sing. He walks for an 8, possibly 9 with some more work!
I have also stacked on the kilo's, and have ridden maybe twice in the last 8 months. So bare with my while I get back into it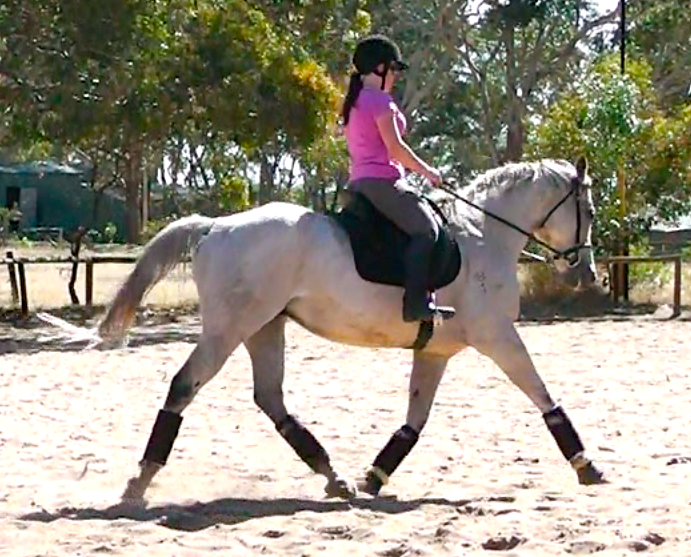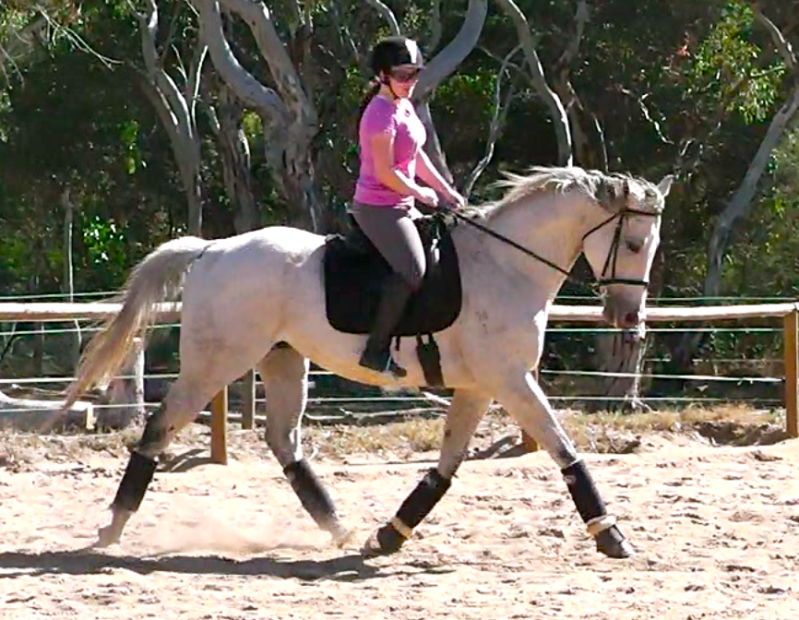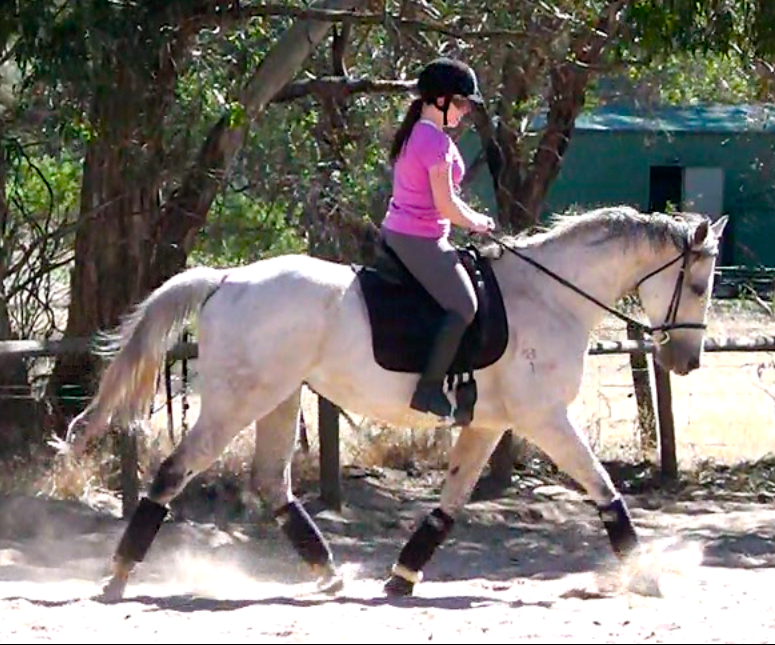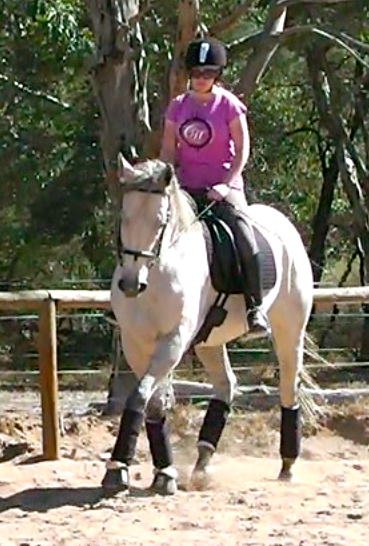 Go Hugo!! He seems to be enjoying himself.
Oh Hugo looks lovely! How wonderful he's back! :)
---
YAY! Lovely to see photos of this beautiful boy back in action! Kudos to you for sticking with him through out all of his troubles!
---
Flirt-Hugo-Phoenix-Romance-Fanta-Nippa-Shiloh

Trojan 09.11.02 - 26.10.10 // Kody 01.09.89-25.06.12 // Rex 05.11.95-21.12.12

Gorgeous boy you have there!!
---
Being horseless is the pits!!
Yay Hugo!!!!!!
---
They say money doesn't buy happiness -- well happiness doesn't buy horses!
He looks good here, so he must be outstanding when in tiptop form.
Many thanks everyone - I can't wipe the grin off my face, it feels so good to be back on board. And Hugo seemed very happy to be going faster than a walk, even if only for a few minutes! As soon as I asked him to trot, he squealed a few times, pricked his ears and started motoring along. Seems like the break has done him some good!

We have a LOT of work to do now, as he feels like he's come back off the track again - a bit like steering a barge!!! Back like an ironing board, with this huge trot, big hocks and knees that throw you out of the saddle.... certainly won't be sitting on that until I can build his back up and get him sitting :S